$32.99
AUD
Category: Historical
On a visit to her childhood home in rural Malaysia, Durga faces a reckoning. Stuck with her sharp-tongued grandmother in the rising heat, both women must untangle the truth from the myth of their family's past. What happened to Durga's mother after she gave birth? Why did so many of their family members disappear during the war? And who is to blame for the childhood tragedy that haunts Durga?Fragile Monsters traces one family's story from 1920 to the present day, unravelling a thrilling tale of love, betrayal and redemption against the backdrop of natural disasters and fallen empires. Written in vivid technicolour, with an electric daughter-grandmother relationship at its heart, this is a stunning debut novel about what happens when secrets fester through the generations.   ...Show more
$32.99
AUD
Category: Historical
In the first year of the doomed German invasion of Russia in WWII, a German military doctor, Paul Bauer, is assigned to establish a field hospital at Yasnaya Polyana - the former grand estate of Count Leo Tolstoy, the author of the classic War and Peace. There he encounters a hostile aristocratic Russia n woman, Katerina Trusbetzkaya, a writer who has been left in charge of the estate. But even as a tentative friendship develops between them, Bauer's hostile and arrogant commanding officer, Julius Metz, starts becoming steadily more preoccupied and unhinged as the war turns against the Germans. Over the course of six weeks, in the terrible winter of 1941, everything starts to unravel ... From the critically acclaimed and award-winning author, Steven Conte, The Tolstoy Estate is ambitious, accomplished and astonishingly good: an engrossing, intense and compelling exploration of the horror and brutality of conflict, and the moral, emotional, physical and intellectual limits that people reach in war time. It is also a poignant, bittersweet love story - and, most movingly, a novel that explores the notion that literature can still be a potent force for good in our world. ...Show more
Hamnet
by Maggie O'Farrell
$32.99
AUD
Category: Historical
A stunning new departure for Maggie O'Farrell's fiction, Hamnet is the heart-stopping story behind Shakespeare's most famous play. TWO EXTRAORDINARY PEOPLE. A LOVE THAT DRAWS THEM TOGETHER. A LOSS THAT THREATENS TO TEAR THEM APART. On a summer's day in 1596, a young girl in Stratford-upon-Avon takes to her bed with a fever. Her twin brother, Hamnet, searches everywhere for help. Why is nobody at home? Their mother, Agnes, is over a mile away, in the garden where she grows medicinal herbs. Their father is working in London. Neither parent knows that one of the children will not survive the week. HAMNET is a novel inspired by the son of a famous playwright. It is a story of the bond between twins, and of a marriage pushed to the brink by grief. It is also the story of a kestrel and its mistress; flea that boards a ship in Alexandria; and a glovemaker's son who flouts convention in pursuit of the woman he loves. Above all, it is a tender and unforgettable reimagining of a boy whose life has been all but forgotten, but whose name was given to one of the most celebrated plays ever written.   ...Show more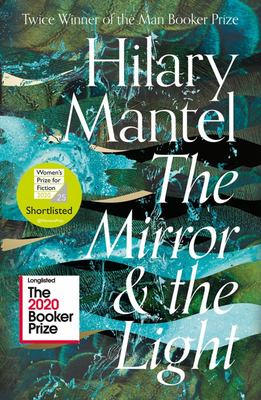 $35.00
AUD
Category: Historical | Series: Wolf Hall Ser.
With The Mirror and the Light, Hilary Mantel brings to a triumphant close the trilogy she began with Wolf Hall and Bring Up the Bodies. She traces the final years of Thomas Cromwell, the boy from nowhere who climbs to the heights of power, offering a defining portrait of predator and prey, of a ferociou s contest between present and past, between royal will and a common man's vision: of a modern nation making itself through conflict, passion and courage.   ...Show more
$32.99
AUD
Category: Historical
The unforgettable story of the sisters who changed fashion forever. Gabrielle and Antoinette know they're destined for something better. Abandoned to a convent orphanage, they are raised for simple lives. But at night they dream of a glittering future, and the Chanel sisters are determined to prove them selves worthy. Their journey propels Coco and Ninette out of poverty to performing in bohemian cafés and stylish music halls, and soon on to Paris and a small hat shop on the rue Cambon, where a boutique business takes hold and expands to the glamorous French resort towns. But when war breaks out, everything changes, and the Chanel sisters must navigate great loves, devastating losses and fight harder than ever to make their mark on the world. THE CHANEL SISTERS draws readers through all different walks of Parisian life in the early twentieth century to the extraordinary legacy that lives on today - the most iconic fashion house in haute couture. Praise for THE CHANEL SISTERS: 'I loved this story of two ambitious women who dare to envision brilliant futures for themselves and refuse to settle for anything less... A fascinating behind-the-scenes look at the rags-to-riches rise of fashion's most intriguing icon' Elise Hooper, author of The Other Alcott and Fast Girls 'Hits all the right notes: luxury settings, especially Paris, love and betrayal, and family bonds that both build and bind' Karen Harper, New York Times bestselling author of The Queen's Secret 'This meticulously researched and emotionally enveloping narrative about the sisters' determined climb out of poverty and into high society is historical fiction at its finest. Antoinette Chanel will capture your heart' Ann Weisgarber, award-winning author of The Personal History of Rachel Dupree ...Show more
$25.00
AUD
Category: Historical
Historical novel set in Western Australia at Federation, with CY O'Connor and the Goldfields water scheme being centre stage. The foundation myth of the western state, the O'Connor tragedy is a story everyone in WA 'sort of' knows, retold here in compelling style. And a light is shone on the role of one intimidating individual whose role in the tragedy has been politely ignored for over a century. ...Show more
$32.99
AUD
Category: Historical
Midsummers Eve, 1670. A wealthy man waits outside a poor London warehouse to meet with Alinor, the woman he failed twenty-one years before. He has everything to offer, wealth, land, status, and he believes she has the only thing he cannot buy: his son and heir. The warehouse is failing, clinging on to poor business in Restoration London--a city gone mad for pleasure. But will Alinor and her family sell-out to Sir James? Meanwhile in New England, Alinor's brother Ned, who rebelled against the Crown, cannot find justice in the New World, as the King's revenge stretches across the Atlanic and turns the pioneers against each other and against the native Americans. A beautiful widow, Livia, arrives from Venice, telling them Alinor's son, Rob, has drowned and that she needs the family's help with a profitable new trade. She will import beautiful statues of marble and bronze to fuel the classical craze among the wealthy landowners. She enchants the warehouse family with her son, their new heir; her sensual carefree warmth; and promises of wealth to come. She captures Sir James and spins them all into a mesh of deceit which only the brave little daughter of the warehouse can break. Sarah searches for the truth about Livia in Venice bringing home the stunning denouement to this, the second book in the Fairmile series.   ...Show more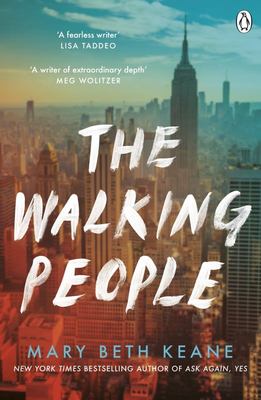 $19.99
AUD
Category: Historical
Greta Cahill never believed she would leave her village in west Ireland, until she found herself on a ship bound for New York, with her sister, Johanna, and a boy named Michael Ward, a son of itinerant tinsmiths.Despite her family's cynicism, Greta discovers that in America she can fall in love, earn a living, and build a life. She longs to return to show her family what she has made of herself, but at risk of revealing a secret about her past to her children, decides to keep her new life separate, torn from the people she is closest to.Decades later, she discovers that her children, with the best of intentions, have conspired to unite the worlds she has kept apart. And though the Ireland of her memory may bear little resemblance to that of present day, she fears it is still possible to lose it all . . . ...Show more
$22.99
AUD
Category: Historical | Series: Bridgertons Ser.
From New York Times bestselling author Julia Quinn comes the first novel in the beloved Regency-set world of her charming, powerful Bridgerton family, now a series created by Shonda Rhimes for Netflix.   In the ballrooms and drawing rooms of Regency London, rules abound. From their earliest days, chil dren of aristocrats learn how to address an earl and curtsey before a prince--while other dictates of the ton are unspoken yet universally understood. A proper duke should be imperious and aloof. A young, marriageable lady should be amiable...but not too amiable. Daphne Bridgerton has always failed at the latter. The fourth of eight siblings in her close-knit family, she has formed friendships with the most eligible young men in London. Everyone likes Daphne for her kindness and wit. But no one truly desires her. She is simply too deuced honest for that, too unwilling to play the romantic games that captivate gentlemen. Amiability is not a characteristic shared by Simon Basset, Duke of Hastings. Recently returned to England from abroad, he intends to shun both marriage and society--just as his callous father shunned Simon throughout his painful childhood. Yet an encounter with his best friend's sister offers another option. If Daphne agrees to a fake courtship, Simon can deter the mamas who parade their daughters before him. Daphne, meanwhile, will see her prospects and her reputation soar. The plan works like a charm--at first. But amid the glittering, gossipy, cut-throat world of London's elite, there is only one certainty: love ignores every rule... This novel includes the 2nd epilogue, a peek at the story after the story. ...Show more
$32.99
AUD
Category: Historical
A beautiful and sweeping historical novel that takes the reader from the west coast of New Zealand, to Scotland and Melbourne in the 1870s 1866. Will Stewart is one of many who have left their old lives behind to seek their fortunes in New Zealand's last great gold rush. The conditions are hostile and the outlook bleak, but he must push on in his uncertain search for the elusive buried treasure. Rose is about to arrive on the shores of South Island when a storm hits and her ship is wrecked. Just when all seems lost she is snatched from the jaws of death by Will, who risks his life to save her. Drawn together by circumstance, they stay together by choice and for a while it seems that their stars have finally aligned. But after a terrible misunderstanding they are cruelly separated, and their new-found happiness is shattered. As Will chases Rose across oceans and continents, he must come to terms with the possibility that he might never see her again. And if he does, he will have to face the man who took her . . . ...Show more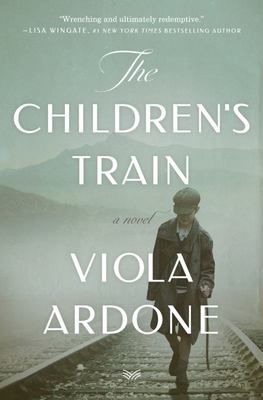 $32.99
AUD
Category: Historical
Based on true events, a heartbreaking story of love, family, hope, and survival set in post-World War II Italy--written with the heart of Orphan Train and Before We Were Yours--about poor children from the south sent to live with families in the north to survive deprivation and the harsh winters. Though Mussolini and the fascists have been defeated, the war has devastated Italy, especially the south. Seven-year-old Amerigo lives with his mother Antonietta in Naples, surviving on odd jobs and his wits like the rest of the poor in his neighborhood. But one day, Amerigo learns that a train will take him away from the rubble-strewn streets of the city to spend the winter with a family in the north, where he will be safe and have warm clothes and food to eat.  Together with thousands of other southern children, Amerigo will cross the entire peninsula to a new life. Through his curious, innocent eyes, we see a nation rising from the ashes of war, reborn. As he comes to enjoy his new surroundings and the possibilities for a better future, Amerigo will make the heartbreaking choice to leave his mother and become a member of his adoptive family. Amerigo's journey is a moving story of memory, indelible bonds, artistry, and self-exploration, and a soaring examination of what family can truly mean. Ultimately Amerigo comes to understand that sometimes we must give up everything, even a mother's love, to find our destiny. ...Show more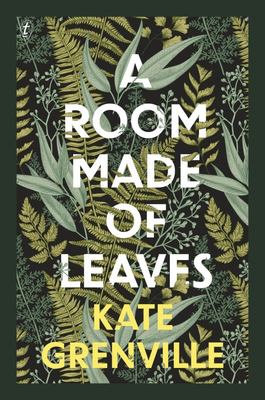 $39.99
AUD
Category: Australian author
Do not believe too quickly... What if Elizabeth Macarthur - wife of the notorious John Macarthur, wool baron in early Sydney - had written a shockingly frank secret memoir? In her introduction Kate Grenville tells, tongue firmly in cheek, of discovering a long-hidden box containing that memoir. What fol lows is a playful dance of possibilities between the real and the invented. Grenville's Elizabeth Macarthur is a passionate woman managing her complicated life-marriage to a ruthless bully, the impulses of her own heart, the search for power in a society that gave her none-with spirit, cunning and sly wit. Her memoir reveals the dark underbelly of the polite world of Jane Austen. It explodes the stereotype of the women of the past- devoted and docile, accepting of their narrow choices. That was their public face-here's what one of them really thought. At the heart of this book is one of the most toxic issues of our times- the seductive appeal of false stories. Beneath the surface of Elizabeth Macarthur's life and the violent colonial world she navigated are secrets and lies with the dangerous power to shape reality. A Room Made of Leaves is the internationally acclaimed author Kate Grenville's first novel in almost a decade. It is historical fiction turned inside out, a stunning sleight of hand that gives the past the piercing immediacy of the present.   ...Show more