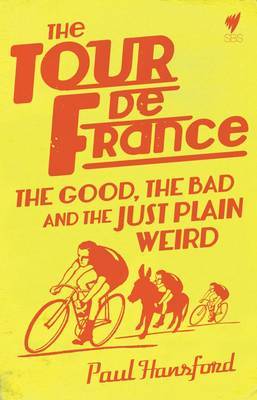 $24.95
AUD
Category: Bicycles
The Tour de France, the annual travelling circus that for more than a century has been the ultimate test of sporting endurance is an event full of highs and lows. Pain, deaths and horrific injuries. Joy, excitement and unbelievable achievements. Cheating, doping and scandals of every kind. From the Alpe d'Huez to the streets of Paris, as the peletons cycle their way around France the athletes have always been set the greatest of challenges. But how does it all work, who are the good guys and the bad, and why do many fail? For the millions of people who watch the Tour de France every year, the tactics can be something of a mystery: cyclists drop in and out of the lead, sprinters disappear only to reappear to win the stage, mountains destroy some riders and make others stars. It's the greatest show on two wheels. And Paul Hansford clarifies just what is going on and why. We learn the ins and outs of the language used, the people who have made it great, the current crop of potential winners a and those that have brought it into disrepute. It is an insider's view, essential for any Tour de France follower. ...Show more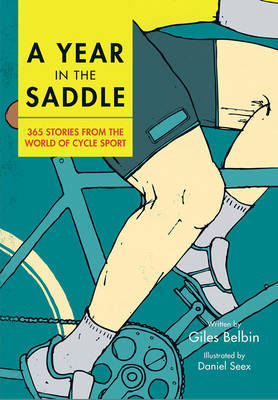 $39.99
AUD
Category: Bicycles
Cycling's vast history is a fascinating mix of gripping sporting moments, inspired pursuits and a whole host of heroes, hellions and legend-makers. A Year in the Saddle travels through the calendar year, each day telling a single cycling story: from the death of the great Fausto Coppi, through to the do minance of Sir Chris Hoy on the veoldrome track. It takes in the highest peaks of the Tour de France and the flats of Flanders, as well as celebrating the history of the bike itself. Cycling writer Giles Belbin brings together the most important, memorable and intriguing moments of this wide and varied history. With striking and beautiful illustrations by artist Daniel Seex, each inspired by the stories told, A Year in the Saddle is a sporting treasure trove of human virtue, vice and cycling trivia. ...Show more
$29.95
AUD
Category: Bicycles | Series: Fifty Places Ser.
Fifty Places to Bike Before You Die is the ninth addition to the bestselling Fifty Places series by Chris Santella. Biking has grown increasingly popular in recent years, as both a leisure and an extreme exercise activity, and Santella covers trips for cyclists of every level. Fifty Places to Bike cover s environments as varied as the Dalmatian Coast in Croatia, the Indochina Trail in Vietnam, and the urban jungle of New York City. With a healthy mix of international and national locations, the 50 chapters capture the breathtaking vistas cyclists will enjoy around the world. As always, the places are brought to life with more than 40 stunning color photographs.   Praise for Fifty Places to Bike Before You Die   "OMG views, killer hills and open road--the routes in Fifty Places to Bike Before You Die (in bookstores this month) have everything a pedal pusher could ask for." --Fitness magazine   "If you know someone who can't view a landscape without visualizing themselves traversing it on two wheels, Fifty Places to Bike Before You Die is a sound gift choice." --The San Francisco Chronicle   "Fifty Places to Bike Before You Die gets adventurous cyclists going in the right direction." --The Boston Globe   "50 chapters capture breathtaking cycling trails around the world." --Metrosource magazine   ...Show more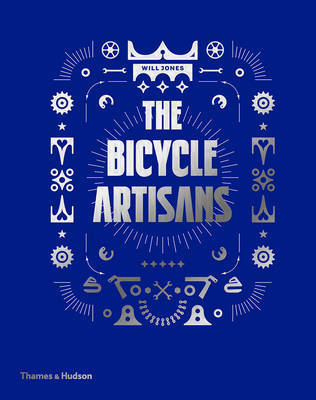 $49.95
AUD
Category: Bicycles
Here is an alphabetically presented, richly illustrated guide to 88 of the most creative bicycle makers working today, includes established names such as Achielle, Cielo Cycles and Corima and new kids on the block such as Art & Industry, Bondi Beach Cruisers and Foffa, as well as product designers ( Torkel Dohmers, Marc Newson). Today's cyclists are seeking increasingly custom-made bicycles as reflections of their personalities whether a Danish-style cargo bike, a recumbent, a cyclocross trainer or a randonneur. Often working in tiny studios and workshops in hidden parts of our cities, the master craftsmen featured in these pages produce pieces that are highly personal and sought after and rarely seen. ...Show more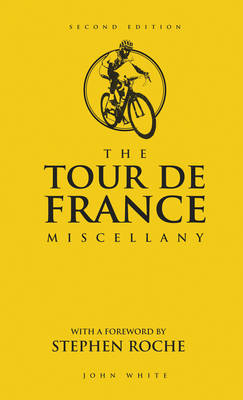 $19.95
AUD
Category: Bicycles
There is something for all cycle racing fans in Tour de France Miscellany. The world's premier bike race dates back to the start of the last century and has developed a reputation for glamour, glitz and glory. For more than 110 years, the Tour de France has provided the sporting world with some truly hi storic moments, involving many of the greatest names in modern folklore. Within these pages, the reader will learn hundreds of fascinating facts about the sport on a wide range of topics, from riders and teams to mountain climbs and sprint finishes. As the items appear completely at random, it is not really a book to be read from cover to cover, more one to be dipped into and enjoyed in short breaks. Painstakingly researched by the master of the sporting factoid, Tour de France Miscellany will bring hours of reading pleasure to every sports fan. ...Show more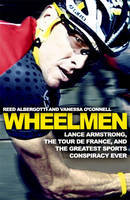 Wheelmen
by Reed Albergotti
$29.99
AUD
Category: Bicycles
Lance Armstrong won a record-smashing seven Tours de France after staring down cancer, and in the process became an international symbol of resilience and courage. In a sport constantly dogged by blood-doping scandals, he seemed above the fray. Then, in January 2013, the legend imploded. He admitted dop ing during the Tours and, in an interview with Oprah, described his "mythic, perfect story" as "one big lie." But his admission raised more questions than it answered - the full story is much bigger than the fall of one sporting hero. Wall Street Journal reporters Reed Albergotti and Vanessa O'Connell broke the news at every turn. In Wheelmen they reveal the broader story of how Armstrong and his supporters used money, power, and cutting-edge science to conquer the world's most difficult race. Wheelmen introduces U.S. Postal Service Team owner Thom Weisel, who in a brazen power play ousted USA Cycling's top leadership and gained control of the sport in the United States, ensuring Armstrong's dominance. It reveals the competitiveness and ingenuity that sparked blood-doping as an accepted practice, and shows how the Americans methodically constructed an international operation of spies and revolutionary technology to reach the top. Wheelmen paints a compelling and vivid portrait of what is, without question, the greatest conspiracy in the history of sport. ...Show more
$75.00
AUD
Category: Bicycles
Featuring lovely scenery and dramatic panoramas, these carefully selected tours of the most beautiful places to pedal throughout Europe are for both seasoned and novice cyclists and feature the groundbreaking user-sourced mapping technology of the Strava app.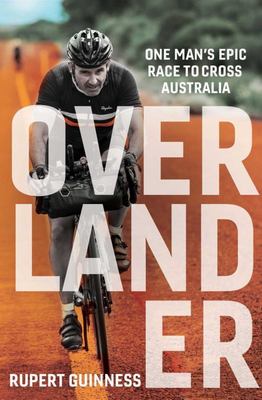 $35.00
AUD
Category: Bicycles
A powerful memoir about an epic bike race across one of the most challenging landscapes in the world   Rupert Guinness set out on the trip of a lifetime: to race across Australia in the inaugural Indian Pacific Wheel Race.   This would be no ordinary bike race. Unlike the Tour de France, which Guinness made his name reporting on for decades, competitors would ride completely unassisted from Fremantle in Western Australia to the Opera House in Sydney on the other side of the country - a gruelling distance of over 5,000 kilometres that would not only test riders' physical endurance but their psychological resilience as well. Dubbed 'The Hunger Games on Wheels', there would be no help, just riders and their bikes crossing one of the most beautiful - and most inhospitable - places on earth.   Rupert's mission was to test his own grit, physical and emotional, as he followed the trail of the pioneering men and women whose historic rides over the last two centuries unveiled a largely unknown interior.   But when a terrible tragedy stopped competitors in their tracks, Rupert was forced to make one of the toughest decisions he had ever faced - and ultimately, what he discovered was the extraordinary power of the human spirit.   ...Show more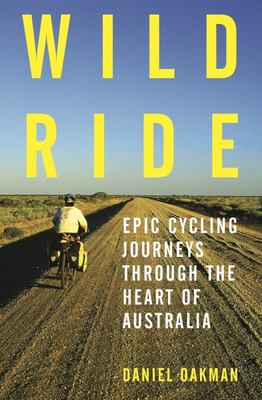 $34.95
AUD
Category: Bicycles
This book tells the story of the cyclists who were overcome by the need to venture forth on two wheels; the courageous men and women who undertook some of the most epic bicycle journeys of all time. While many of Australia's bicycle pioneers rode to beat records or be the first, others rode for no othe r reason than to immerse themselves in the wild. They willingly surrendered themselves to their fate in a land at once majestic, magical and hostile. Fortunately for us these bicycle pioneers were not content to merely ride. They wanted to share their experience with other like-minded folk and Australian readers devoured their stories; heady accounts filled with unbridled wonder, drama and derring-do. The journeys retold in this book are a thrilling reminder of a period of exploration largely forgotten in the age of the motorcar. We might simply choose to enjoy these pioneering feats vicariously from the comfort of our armchairs. Or, we might be inspired to venture out on our own pedal powered explorations. At the very least, they will make our excuses to not go for a ride seem rather feeble indeed! ...Show more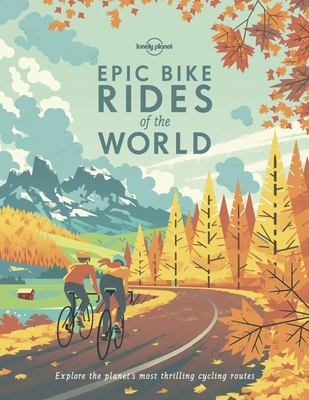 $29.99
AUD
Category: Bicycles | Series: Lonely Planet Ser.
This smaller paperback edition of our popular hardback is designed for a more budget-oriented audience. Organized by continent, it features 200 of the world's best cycling routes - from family-friendly urban trails to epic adventures off the beaten track.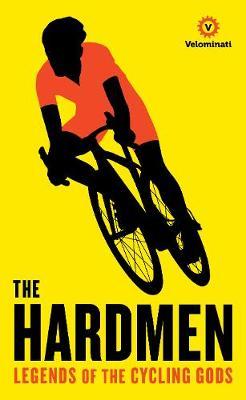 $29.99
AUD
Category: Bicycles
It's time we all stopped whining and learned a thing or two from The Toughest Cyclists Ever. Including: Stephen Roche, whose cure for exhaustion was to go up a gear and fight harder, all the way to the ambulance. Eddy Merckx, who hurt himself so badly in breaking the Hour record that, he estimated, he s hortened his career by a year. Beryl Burton, who crushed her (male) rival's morale with the offer of a piece of liquorice, before speeding past to victory. Nicole Cooke and Edwig Van Hooydonck, who rejected dope and became legends. The Hardmen tells the stories - the good bits, anyway - of the 40 most heroic Cyclists ever. Their bravery, their panache and their Perfect Amount of Dumb. It reminds us that suffering on a bike liberates us from our daily lives, and that, in the words of Lance Armstrong 'pain is temporary, quitting lasts forever'; proof that even assholes can be insightful. ...Show more