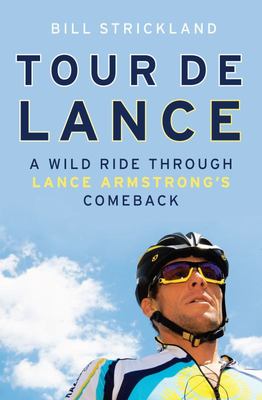 $29.99
AUD
Category: Bicycles
What drives someone to step back into the glare of the spotlight after they've walked away showered with praise and adulation? Is it ego? Is it boredom? As author Bill Strickland follows Lance Armstrong's comeback year he explores the motivations and struggles of a cyclist's journey back to the peloton, but he also explores Armstrong as a symbol of our culture - why is it we so love a comeback? Lance Armstrong's comeback obsessed millions - the hundreds of thousands of amateur bike racers around the world, the millions of regular recreational riders, and even more millions, even billions, who go to watch the peloton sweep past or follow the Tour in print, on TV and via the internet. Strickland follows Lance through the 2009 race season, from the Tour Down Under through the tours in Europe and the US to the Tour de France in July. As the season unfolds and Armstrong's quest gains urgency so does the author's obsession with everything relating to his comeback. Tour de Lance takes us into the rich complexities of the words of cycling - its uncertain strategies, its hallowed traditions, its unpredictable and savage team dynamics, its relentless technology wars, its rhythm both seasonal and within a single race. Nor does it shrink from exploring sometimes uncomfortable corners of the truth. Was for instance Lance Armstrong's motivation in returning purely philanthropic as he claimed, or was it as someone close to him claimed 'he's a killer, and he missed killing'. ...Show more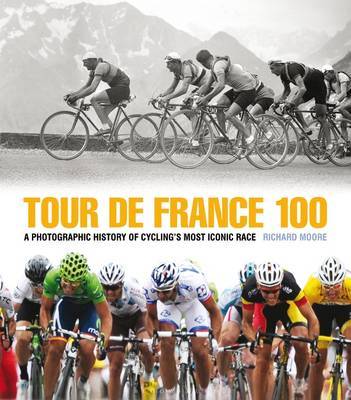 $55.00
AUD
Category: Bicycles
First staged in 1903, the Tour de France lasts three weeks every July and takes its c.200 competitors through over 3600km of varied terrain, including testing mountain stages. The race is broken into one-day 'stages', with the overall leader wearing the fabled yellow jersey. Tour de France 100 celebrate s 110 years of the Tour and publishes in the run up to the 100th race. It captures key visual moments in its history, including heroes of the race, great rivalries, moments of high drama, accidents and scandals, all accompanied by Richard Moore's authoritative text that illuminates and expands upon the superb imagery. ...Show more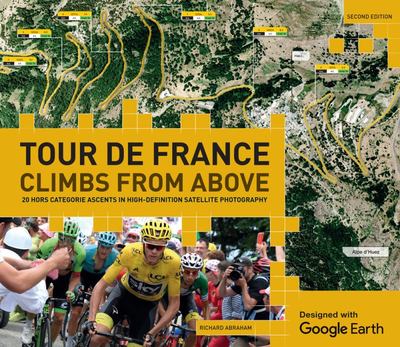 $50.00
AUD
Category: Bicycles | Series: Y Ser.
Experience the thrill and intensity of the Tour de France's most challenging climbs using the breathtaking photography of Google Earth. In Tour de France: Climbs from Above, 20 notorious Tour de France Hors Catégorie climbs - ascents that are beyond classification - are illustrated using Google Earth's high-definition satellite imagery. Featuring such momental climbs as the 2,715 metre ascent of Col de la Bonette, the historic Great St Bernard Pass, Col du Galibier's incredibly torturous 15 percent gradient climb and Alpe d'Huez's famous hairpins. As well as providing expertly annotated high definition maps of these climbs, the book also explores their rich history, and charts the daring Tour exploits of great Tour riders such as Fausto Coppi and Marco Pantani. There are more than 220 photographs, providing a unique aerial guide to the twists, turns and topography of each climb and the beautiful surrounding mountain geography. Written by cycling journalist and author Richard Abraham, the Tour de France: Climbs from Above explains in authoritative detail the history and challenges of each legendary ascent and is the definitive visual companion to the Tour de France's greatest climbs. ...Show more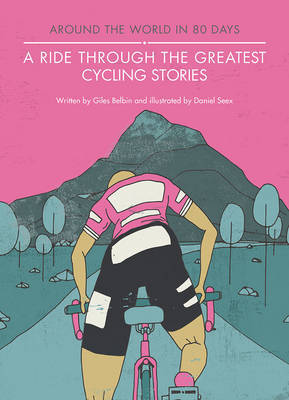 $24.99
AUD
Category: Bicycles | Series: Around the World in 80 Days
Cycling's vast history is a fascinating mix of gripping sporting moments, inspired pursuits and a whole host of heroes, hellions and legend-makers. From the death of the great Fausto Coppi through to the dominance of Sir Bradley Wiggins and the intrepid pursuits of iconic cyclists on the peaks of the To ur de France, cycling historian Giles Belbin brings together the most important, memorable and intriguing moments of the sport's illustrious past. With striking and unique illustrations by artist Daniel Seex, each inspired by the stories told, A Ride Through the Greatest Cycling Stories is a sporting treasure trove of human virtue, vice and cycling trivia. ...Show more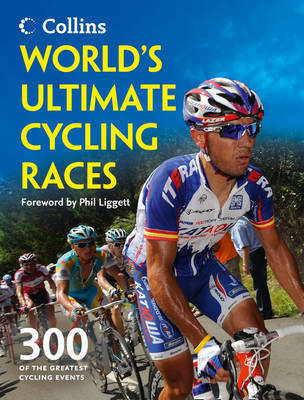 $35.00
AUD
Category: Bicycles
From Europe to Asia, via North America and Africa, choose your own adventure from among 300 of the world's greatest bike rides and best cycling races, featuring our pick of the must-ride sportives and gran fondos where you can really test your legs against both the terrain and your fellow riders. Cheer on the world's top professionals from the roadside as they take on the Tour Down Under, or head into the Alps to watch the sport's greatest riders tackle the Tour de France. Conquer the US yourself on the Race Across America, or mountain bike your way through South Africa on the Cape Epic. Compiled by cyclists and covering all types of cycling from cyclo-cross to long distance road races. Road: Follow the professionals on a stage of the Tour de France in the Etape du Tour  Cyclo-cross: Conquer the Three Peaks in Yorkshire on two wheels  Mountain: Take in the South African scenery on the Absa Cape  Epic Pro stage race: Enjoy a week in France following the world's best racers at Paris-Nice  Pro one-day race: Cheer on your heroes as they take on the cobbles at the Tour of Flanders  Sprint: Take part in a Scottish Highlands games race  Long distance: Cycle across America in one of the world's longest bike races  Night: Don't forget your lights for Scotland's Strathpuffer 24-hour race This list of ultimate cycling races is compiled by Ellis Bacon with contributions from some of the world's leading cyclists. ...Show more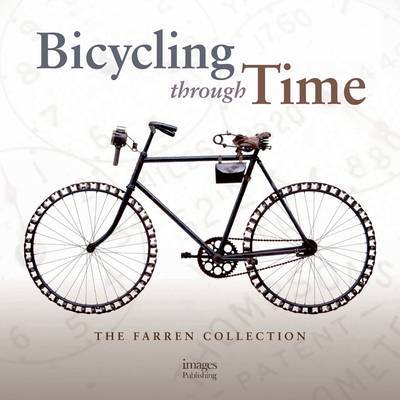 $59.99
AUD
Category: Bicycles
Paul Farren claims he and his wife Charlie have around 85 percent of the pre-1900 bicycles in Australia - all under one roof in a Melbourne warehouse-cum-museum. Thirty years of hunting them down and collecting has resulted in one of the most impressive early bike collections in the world. It includes 1 60 pre-1900 bicycles, including hobby horses, boneshakers and Penny Farthings, as well as early 20th-century models. The collection charts the development of the bicycle, which foreshadows the invention of the motor car in many surprising ways. It also shows wider social change and the role the bicycle has played in female emancipation, war and its progression from plaything of the wealthy to utilitarian mode of transport of the masses. ...Show more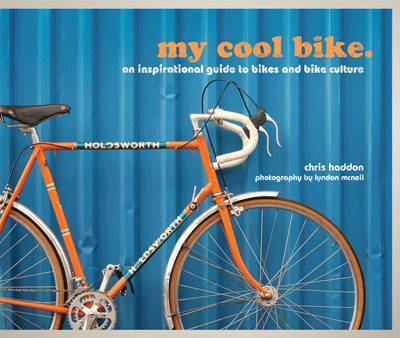 $29.99
AUD
Category: Bicycles | Series: My Cool
my cool bike celebrates a love affair with bikes and bike culture. The bicycle is the most popular form of transport on the planet. Cycling is simply ideal for many things and we are now at the dawn of a new golden age of this versatile machine. This book will appeal to all who have taken up cycling for sport, fun, health and wealth. As the individual stories in the book show, a bike is a way of seeking solitude - a leisurely trip taken at one's own pace, only relying on pedal power. For some the bike is much more than an accessory for the daily commute: there are the plucky few who have have embarked on life-changing momentous global journeys; while for others bike ownership offers the chance to be part of a loyal, passionate and strong-minded community of fellow enthusiasts embarking on club excursions. Among this collection of cool bikes are classic racing bikes, high-tech machines that use the latest in material science and aerodynamics, eccentric bikes designed for specific purposes, and rarities coveted by serious collectors. Themes include: Urban, Commercial, Touring and Sporting, Vintage and Eccentric, Custom bikes, Eco and community bikes, Workshops, shops and cafes and Accessories including fashion. ...Show more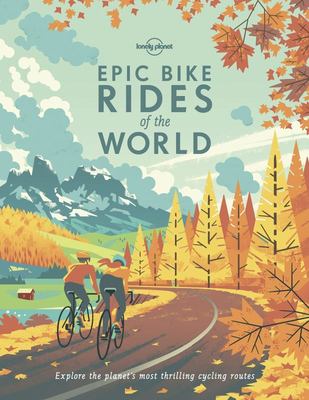 $29.99
AUD
Category: Bicycles | Series: Lonely Planet Ser.
This smaller paperback edition of our popular hardback is designed for a more budget-oriented audience. Organized by continent, it features 200 of the world's best cycling routes - from family-friendly urban trails to epic adventures off the beaten track.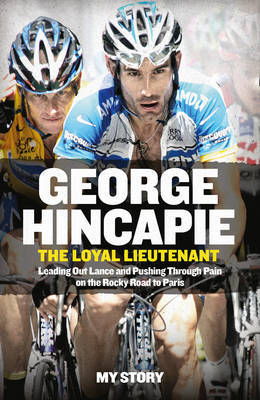 $29.99
AUD
Category: Bicycles
The stunningly candid autobiography of one of cycling's great names and the man who rode alongside Lance Armstrong for each of his seven Tour victories George Hincapie has always personified more than the sport in which he chose to compete, cycling, and his legacy will be more than the sum of his accomp lishments on the road. It is also intertwined with the team-mates he helped to achieve success. As Lance Armstrong's trusted sidekick, he helped re-write the record books of the greatest cycling event in the world, the Tour de France. No other team-mate was with Lance for all seven of his wins. No one was closer to him as a friend or confidante and no one was closer to the scandal which would ultimately bring down Armstrong and so many of those around him. Told with stunning candour, 'The Loyal Lietenant' offers the most transparent and engaging account yet of the now infamous years of cycling's modern history. It is a book that will once again change our perceptions of what it means to be a sporting great. ...Show more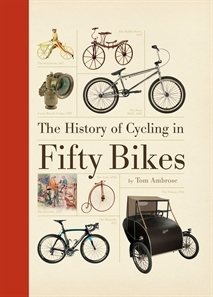 $35.00
AUD
Category: Bicycles
The invention of the bicycle changed history by democratizing travel for the first time. The common man - and importantly the common woman - could now afford to travel at reasonable speed without need of a horse. Instead of walking just ten miles a day on foot, a healthy individual could now ride up to eighty miles on a cycle at a relatively modest cost. Today, despite the prevalence of the car, the bicycle is as important as ever. More cycles appear on city streets each year, offering healthy, pollution-free transport. Commuters cycle to work through congested traffic, urban hire-bike schemes are increasingly common, and the sports of road and track racing continue to gain in popularity. ...Show more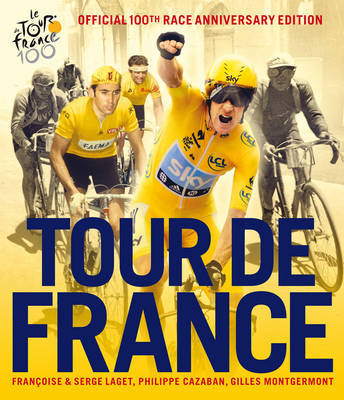 $39.99
AUD
Category: Bicycles
From its humble origins over a century ago to its present day glory, the Tour de France has always been a race that has inspired fascination. The exploits of the riders - Tommy Simpson's death of the slopes of Mont Ventoux, Lance Armstrong's controversial career and Bradley Wiggins' historic win - conti nue to enthral audiences worldwide. With unequalled access to the race's archives and a chronological approach building to the present day, this beautifully illustrated book commemorates the 100th race in style. The rivalries, passion and drama of the world's greatest cycling challenge are revealed through entertaining and authoritative commentary and breathtaking official photography. Featuring unique 2012 race content, including Bradley Wiggins' 2012 victory; route maps; profiles of key riders and a section dedicated to the vital statistics of every race, Tour de France is the definitive, up-to-date account of this historic event. ...Show more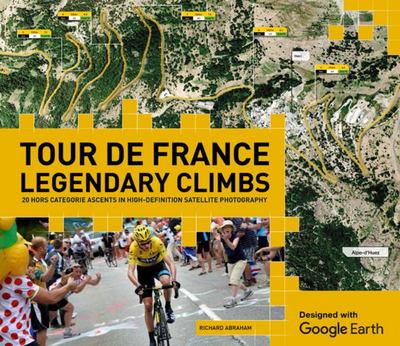 $50.00
AUD
Category: Bicycles
Experience the thrill and intensity of the Tour de France's most challenging climbs as never before, using the breathtaking photography of Google Earth. In this stunning book, 20 notorious Tour de France Hors Categorie climbs - ascents that are above classification - from past and present races are illu strated using Google Earth's high-definition satellite imagery. From the dizzying heights of the 2,715-metre ascent of Col de la Bonette to the historic Great St Bernard Pass, to Col du Galibier's incredibly tortuous 15 percent gradient climb and Alpe d'Huez's famous hairpins, where legendary cyclists such as Fausto Coppi and Marco Pantani once showed off their physical strength and stamina, and blasted home with unbelievable acceleration and will-power that left other cyclists tasting their dust. Featuring more than 220 photographs that provide a unique aerial guide to the twists, turns and topography of each climb and the beautiful surrounding mountain geography, The Tour de France Legendary Climbs explains in authoritative detail, the history, winners (and losers) and challengers of each of these famous ascents. This is the definitive visual companion to the thrilling 100-year chronicle of Tour de France cycling. ...Show more