$19.99
AUD
Category: Resilience, confidence and wellbeing
This positive and empowering guide, by bestselling mindset author Matthew Syed, will help boys and girls build resilience, fulfil their potential and become successful, happy, awesome adults. I'm no good at sport ... I can't do maths ... I really struggle with exams ... Sound familiar? If you believe you can't do something, the chances are you won't try. But what if you really could get better at maths, or sport or exams? In fact, what if you could excel at anything you put your mind to? You Are Awesome can help you do just that, inspiring and empowering young readers to find the confidence to realise their potential. The first children's book from Times journalist, two-time Olympian and best-selling mindset author Matthew Syed, it uses examples of successful people from Mozart to Serena Williams to demonstrate that success really is earned rather than given, and that talent can be acquired. With hard work and determination, practice and self-belief, and, most importantly, a Growth Mindset, there's no reason why anyone can't achieve anything. Practical, insightful and positive, this is the book to help children build resilience, embrace their mistakes and grow into successful, happy adults. Also available: The You Are Awesome Journal. Whether setting out your goals, planning the best practice ever, keeping calm with breathing exercises or making paper aeroplanes to understand marginal gains, you'll love the brilliant activities in The You Are Awesome Journal - it's the perfect companion to You Are Awesome! ...Show more
$29.99
AUD
Category: Encycopaedias, Science, Maths & reference materials
We humans take our domination of the planet for granted, but sometimes nature reminds us that this is an illusion. Tectonics rip open the earth, vast waves sweep away coastal towns, magma spews from volcanoes and hurricanes lay waste to entire countries. This book explores nature at its most destructive . Clear, coherent explanations break down the science behind phenomena includ- ing hurricanes, tornadoes, avalanches, earthquakes, tsunamis and volcanoes, alongside fascinating facts about the biggest and the worst. Informative, accessible illustrations by Sophie Williams make this so much more than your standard geography book. ...Show more
$17.99
AUD
Category: Animals & Natural World
The answers to lifes biggest questions can be found in the smallest places, once you are ready to look. Get set for an insightful (and hilarious) peek into what we can learn from the world of the ant.  
$19.99
AUD
Category: Biographies & Memoir | Series: Little People, Big Dreams
From the critically acclaimed Little People, BIG DREAMS series, discover the life of Martin Luther King, Jr., the inspiring minister and civil rights activist. Little Martin grew up in a family of preachers: his dad was a preacher, his uncle was a preacher, his grandfather was a preacher...so maybe he'd become a great preacher too. One day, a friend invited him to play at his house. Martin was shocked when his mother wouldn't let him in because he was black. That day he realized there was something terribly unfair going on. Martin believed that no one should remain silent and accept something if it's wrong. And he promised himself that--when he grew up--he'd fight injustice with the most powerful weapon of all: words. This moving book features stylish and quirky illustrations and extra facts at the back, including a biographical timeline with historical photos and a detailed profile of the inspiring activist's life. Little People, BIG DREAMS is a best-selling series of books and educational games that explore the lives of outstanding people, from designers and artists to scientists and activists. All of them achieved incredible things, yet each began life as a child with a dream. This empowering series offers inspiring messages to children of all ages, in a range of formats. The board books are told in simple sentences, perfect for reading aloud to babies and toddlers. The hardcover versions present expanded stories for beginning readers. Boxed gift sets allow you to collect a selection of the books by theme. Paper dolls, learning cards, matching games, and other fun learning tools provide even more ways to make the lives of these role models accessible to children. Inspire the next generation of outstanding people who will change the world with Little People, BIG DREAMS!   ...Show more
$19.99
AUD
Category: Gardening, environment, sustainability
If you are a kid with big dreams and a passion for what is right, you're a world-changer in the making. There's a lot that can be changed by just one person, if you know what to do. Start by making yourself into the awesome person you want to be by learning all about self-care and kindness. Using those skills, work your way up to creating activist campaigns to tackle climate change or social injustice. This fun and inspiring guide to making the world a better place and becoming a good citizen is packed with ideas and tips for kids who want to know how to make a difference. Through ideas as small as creating a neighbourhood lending library to as important as public speaking and how to talk about politics, How to Make a Better World is a practical guide to activism for awesome kids. ...Show more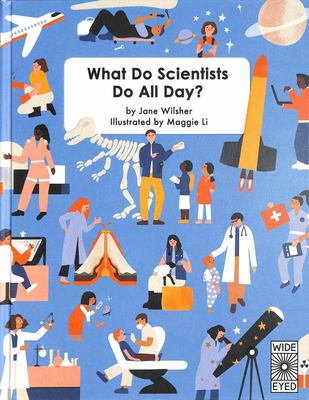 $29.99
AUD
Category: Biographies & Memoir
What do scientists do all day? Find out in this fully illustrated book that features more than 100 scientists at work. Little ones can explore fourteen scenes of scientists at work in different environments - discover dinosaur bones with the paleontologist on a dig, meet zoologists at the nature reserve , see a doctor doing experiments on the International Space Station, collect seeds with a plant biologist at the botanical gardens, build a robot with a robotics scientist in the testing centre - turn the page to find out what each scientist is doing and how ...Show more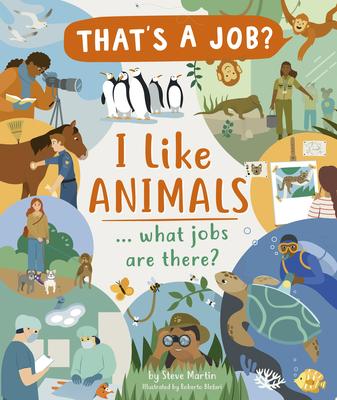 $24.99
AUD
Category: Biographies & Memoir | Series: That's a Job? Ser.
Do you love animals and dream of working with them when you grow up? If the answer is yes, then this book is for you! In this entertaining and informative book, children who love animals can find out all about the future careers they can choose from.   From being a zoo vet, a police dog handler, a marin e biologist, a guide dog trainer, to a pet photographer and many more, this book will take you through a day in the life of 25 animal workers, showing you how each job unfolds on a typical working day. You'll learn what it takes to get the job, what duties and tasks are involved, and discover a world of opportunities. Turn the pages and find out the best part of a pet vet's day and what really bugs an entomologist... HINT: it involves insects flying up their nose!   With a variety of careers covered, from jobs in science, the police, charity and many more, this book is sure to inspire children's ambitions and get them excited for their futures. Aimed at animal loving readers aged 7 and older the illustrated narrative approach tells the story of each career and helps introduce children to the world of work in a playful, engaging way.   When they've finished reading, children will have gained an overview of each of the featured jobs and will have discovered that you can turn a passion, an interest or a hobby into a rewarding career. If readers want to know more about the opportunities ahead they can check out That's a Job? I Like Sport, or That's a Job? I Like being Outdoors and discover even more of the world's coolest jobs. ...Show more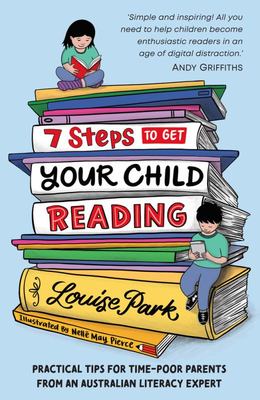 $24.99
AUD
Category: Children
Generation Alpha is the swiper, pincher, tapper cohort, the first to grow up with devices in their hands. They are breaking new ground as a result of technological advances, while you, their parents, are having to navigate these uncharted waters. Literacy is the single most important thing we can teach kids. If they can read, all other learning will follow. Learn how to futureproof your child's literacy in a rapidly changing world, and give them the best chance of success. Louise Park has spent decades watching children working away at this reading thing. As a teacher, children's author and leading educational consultant, she knows better than anyone how the goalposts have shifted over time. The road to literacy has never been smooth, but now there is the added challenge of digital distractions. Louise will show you how to make the most of both digital and traditional forms of reading, as well as setting out commonsense plans for making a reader of your child. Based on scientific research and presented in a friendly, accessible style for time-poor parents, the seven simple steps will lead your Generation Alpha child to an irreplaceable love of reading. 'Simple, practical and inspiring - what a treasure! This book contains all you need to know in order to help children to become enthusiastic, proficient and joyful readers.' - Andy Griffiths 'This awesome book should be in every community, library, school and home. A triumph.' - Gabbie Stroud 'An essential book for every parent - the pages are filled with all the tools and understanding you need to get your child reading.' - Matt Stanton 'Bold, assured and waffle free ... warm and non-judgemental. This book inspired me to make some simple, positive changes to our home routines.' - Lucinda Gifford ...Show more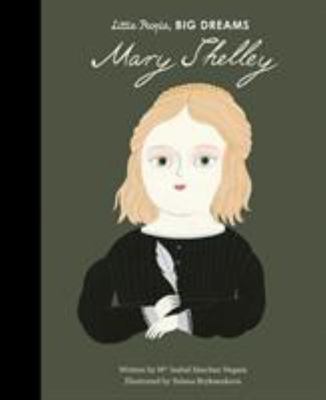 $19.99
AUD
Category: Biographies & Memoir | Series: Little People, Big Dreams
New in the critically acclaimed Little People, BIG DREAMS series, discover the incredible life of Mary Shelley, the English novelist and creator of Frankenstein. When Mary Shelley was a little girl, she used to write stories beneath the trees in her garden. As an adult, Mary was inspired by this same i magination to create a ghost story, which became the famous novel: Frankenstein. This gripping book features stylish and quirky illustrations and extra facts at the back, including a biographical timeline with historical photos and a detailed profile of the novelist's life. Little People, BIG DREAMS is a best-selling series of books and educational games that explore the lives of outstanding people, from designers and artists to scientists and activists. All of them achieved incredible things, yet each began life as a child with a dream. This empowering series offers inspiring messages to children of all ages, in a range of formats. The board books are told in simple sentences, perfect for reading aloud to babies and toddlers. The hardcover versions present expanded stories for beginning readers. Boxed gift sets allow you to collect a selection of the books by theme. Paper dolls, learning cards, matching games, and other fun learning tools provide even more ways to make the lives of these role models accessible to children. Inspire the next generation of outstanding people who will change the world with Little People, BIG DREAMS! ...Show more
$32.99
AUD
Category: Parenting & Family
Written by Gabbie Stroud, author of the national bestseller Teacher, Dear Parents is a passionate call to arms for all parents to understand their role as their children's lifelong teachers, showing how they can help their kids' educators and schools achieve the best outcomes for the next generation. S o many Australian parents are buying the government line about standardised testing of students through programs like NAPLAN and My School, which make them think they are getting results because of rankings and comparisons. But they don't seem to realise that these new forms of assessment are actually negatively affecting our kids' ability to gain the crucial life skills and appreciation for learning that have been, and should be, the main aim of teaching. In Dear Parents, a funny, heartfelt and impassioned series of letters to the mothers, fathers and caregivers of Australia, Gabbie Stroud makes a plea to all parents to understand the fundamental changes to the way their children are being taught, and the results of this process on the development of future generations. She wants parents to recognise their responsibility as their children's primary educators and to appreciate the lifelong benefits that committed and dedicated school teachers can bring to their kids. 'A moving and inspiring journey through teaching and learning and all they can be. If you have a young person in your life, or know somebody who does, please read this book.' - Morris Gleitzman, Australian Children's Laureate 'Gabbie Stroud's Dear Parents is a crucial bridge between two important pillars in education - parents and teachers - but most importantly, it holds at its passionate heart the best interests of children. If you want to understand the way your children are being educated in these challenging times, and whether the system is fit for purpose, you must read this funny, informative, and eye-opening book.' - Lucy Clark, author of the critically acclaimed Beautiful Failures ...Show more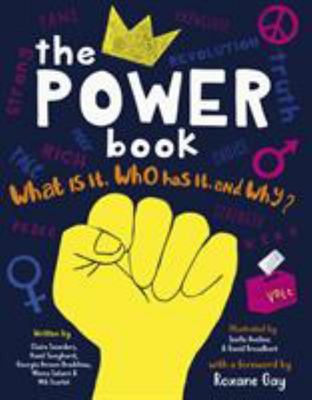 The Power Book
by Roxane Gay; Minna Salami; Georgia Amson-Bradshaw; Claire Saunders; Mik Scarlet; Hazel Songhurst
$27.99
AUD
Category: Issues and feelings
What makes you the boss of me? What makes a king a king, or a queen a queen? Why can some people vote for their leaders, but other people can't? Does having lots of money make you powerful? Why are there fewer female scientists, leaders and artists than men in history books? These are things that chi ldren wonder about. Beautifully illustrated and thought-provoking, The Power Book attempts to answer these and other questions in a relatable way for young children. Readers will gain an understanding of their place in their family, their school, and the world, and will discover ways in which they can use their own power to shape the future. ...Show more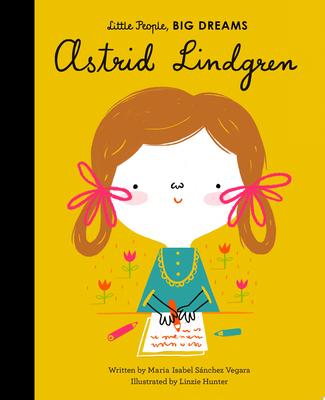 $19.99
AUD
Category: Biographies & Memoir | Series: Little People, Big Dreams
In this book from the critically acclaimed Little People, BIG DREAMS series, discover how Astrid Lindgren grew up to become one of the world's best-loved authors, and the creator of the irresistible Pippi Longstocking. Little Astrid grew up on an old farm in Sweden. Her childhood was very happy, so happ y that she never wanted to grow up. When she was four, her friend Edit read Astrid her first story. Suddenly, the entire place was filled with giants, witches, and fairies. They all came out from a magic object call a book. Astrid did her best to learn how to read, and once she started, she couldn't stop Soon, there were no books left to borrow from the library and her friends. Learn how Astrid turned her love of books and telling stories into a career as a world-renowned author. This moving book features stylish and quirky illustrations and extra facts at the back, including a biographical timeline with historical photos and a detailed profile of the inspiring writer's life.Little People, BIG DREAMS is a best-selling series of books and educational games that explore the lives of outstanding people, from designers and artists to scientists and activists. All of them achieved incredible things, yet each began life as a child with a dream. This empowering series offers inspiring messages to children of all ages, in a range of formats. The board books are told in simple sentences, perfect for reading aloud to babies and toddlers. The hardcover versions present expanded stories for beginning readers. Boxed gift sets allow you to collect a selection of the books by theme. Paper dolls, learning cards, matching games, and other fun learning tools provide even more ways to make the lives of these role models accessible to children.Inspire the next generation of outstanding people who will change the world with Little People, BIG DREAMS   ...Show more