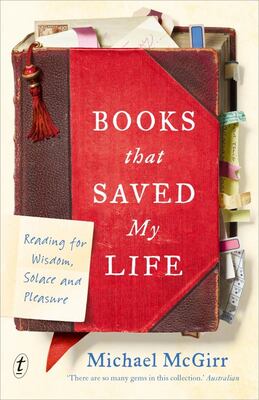 $22.99
AUD
Category: Literary
Great literature is thrilling. It will feed your hungry mind and take your heart on a journey. It will help you on the wonderful path to one of life's most elusive and hard-won freedoms, freedom from the ego. Here is a book about the sheer joy of living, exploring forty texts that can enrich us in all manner of ways. Some are recent, such as Harry Potter; some ancient, such as Homer and Lao Tzu. There are memoirs (Nelson Mandela), poetry (Les Murray) and many of the world's great novels, from George Eliot'sMiddlemarchto Toni Morrison'sBeloved. This book uses them to muse upon life in all its glorious complexity. Our guide, in entertaining short accounts of personal encounters with these works, is Michael McGirr- schoolteacher and father, reviewer of hundreds of books and lifelong lover of literature. His humour and insight shine through in essays that connect the texts he has selected with each other, and connect us to them. This is the ideal companion for a keen reader-and it may just inspire someone you know to become one, too. Never prescriptive, and often very funny, Books that Saved My Lifeis an invitation to reflect on the extraordinary gift of reading. 'It is a gift that is taking me a lifetime to unwrap,' McGirr writes.'The excitement has never worn off.' ...Show more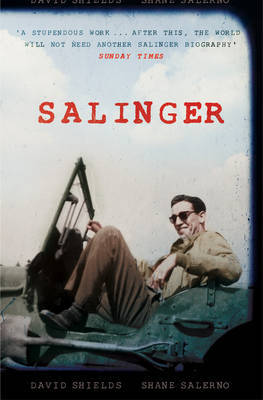 Salinger
by David Shields
$24.99
AUD
Category: Literary
Based on eight years of exhaustive research and exclusive interviews with more than 200 people-and published in coordination with the international theatrical release of a major documentary film from the Weinstein Company-The Private War of J.D. Salinger is a global cultural event: the definitive biogra phy of one of the most beloved and mysterious figures of the twentieth century. For more than fifty years, the ever elusive author of The Catcher in the Rye has been the subject of a relentless stream of newspaper and magazine articles as well as several biographies. Yet all of these attempts have been hampered by a fundamental lack of access and by the persistent recycling of inaccurate information. Salinger remains, astonishingly, an enigma. The complex and contradictory human being behind the myth has never been revealed. No longer. In the eight years since The Private War of J.D. Salinger was begun, and especially in the three years since Salinger's death, the authors interviewed on five continents more than 200 people, many of whom had previously refused to go on the record about their relationship with Salinger. This oral biography offers direct eyewitness accounts from Salinger's World War II brothers-in-arms, his family members, his close friends, his lovers, his classmates, his neighbors, his editors, his publishers, his New Yorker colleagues, and people with whom he had relationships that were secret even to his own family. Shields and Salerno illuminate most brightly the last fifty-six years of Salinger's life: a period that, until now, had remained completely dark to biographers. Provided unprecedented access to never-before-published photographs (more than 100 throughout the book), diaries, letters, legal records, and secret documents, readers will feel they have, for the first time, gotten beyond Salinger's meticulously built-up wall. The result is the definitive portrait of one of the most fascinating figures of the twentieth century. ...Show more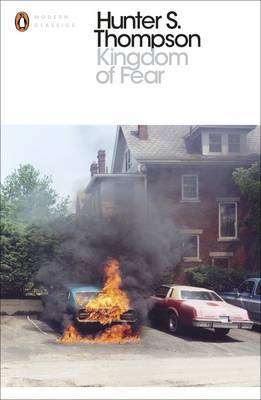 $19.99
AUD
Category: Penguin Spinner Non-fiction | Series: Penguin Modern Classics
'Hot damn! Let us rumble, keep going and don't slow down...let's have a little fun...' In his much-anticipated memoir, Hunter S. Thompson looks back on a long and productive life. It is a story of crazed road trips fuelled by bourbon and black acid, of insane judges and giant porcupines, of girls, guns, explosives and, of course, bikes. He also takes on his dissolute youth in Louisville; his adventures in pornography; campaigning for local office in Aspen; and what it's like to accidentally be accused of trying to kill Jack Nicholson. ...Show more
$19.99
AUD
Category: Biography & Memoir | Reading Level: General Adult
This Is the Story of a Happy Marriage is wide-ranging and deeply personal, overflowing with close observation and emotional wisdom. Stretching from her tumultuous childhood, to the gradual loss of her beloved grandmother, from a disastrous marriage to a happy one, from the joy of selling her first book to the excitement of setting up her own bookshop, Patchett shares stories of her youth, her writing, personal travels, life in Nashville and the important friendships she's made along the way with honesty, wit and irresistible warmth. ...Show more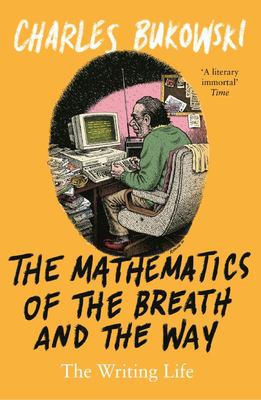 $22.99
AUD
Category: Literary
In The Mathematics of the Breath and the Way, Charles Bukowski considers the art of writing, and the art of living as writer. Bringing together a variety of previously uncollected stories, columns, reviews, introductions, and interviews, this book finds him approaching the dynamics of his chosen profess ion with cynical aplomb, deflating pretentions and tearing down idols armed with only a typewriter and a bottle of beer.From numerous tales of the author's adventures at poetry readings, parties, film sets, and bars, to an unprecedented gathering of Bukowski's singular literary criticism, the author discusses his writing practices and his influences. The Mathematics of the Breath and the Way is a perfect guide to the man behind the myth and the disciplined artist behind the boozing brawler. ...Show more
$24.99
AUD
Category: Classics | Series: Penguin Modern Classics
Drawn from the original, uncensored journals of Anais Nin, "Henry and June" is an intimate account of a woman's sexual awakening. It covers a single momentous year - from late 1931 to the end of 1932 - during Nin's life in Paris, when she met Henry Miller and his wife, June. She fell in love with June's beauty and Henry's writing and, soon after June's departure for New York, began a fiery affair with Henry, which liberated her sexually and morally but undermined her marriage and led her into psychoanalysis. One question dominated her thoughts: what would happen when June returned to Paris? That event took place in October 1932, leaving Nin trapped between two loves - Henry and June. ...Show more
$19.99
AUD
Category: Literary
What is the role of the writer? Prophet? High Priest of Art? Court Jester? Or witness to the real world? Looking back on her own childhood and the development of her writing career, Margaret Atwood examines the metaphors which writers of fiction and poetry have used to explain - or excuse! - their activ ities, looking at what costumes they have seen fit to assume, what roles they have chosen to play. In her final chapter she takes up the challenge of the book's title: if a writer is to be seen as 'gifted', who is doing the giving and what are the terms of the gift? Margaret Atwood's wide and eclectic reference to other writers, living and dead, is balanced by anecdotes from her own experiences as a writer, both in Canada and on the international scene. The lightness of her touch is underlined by a seriousness about the purpose and the pleasures of writing, and by a deep familiarity with the myths and traditions of western literature. ...Show more
$22.99
AUD
Category: Literary
Shortlisted for the Victorian Premier's Literary Award for Non-Fiction Shortlisted for the Stella Prize 2017 'Against anything I had ever been told was possible, I was turning white. On the surface of my skin, a miracle was quietly brewing . . .' Suburban Australia. Sweltering heat. Three bedroom blon de-brick. Family of five. Beat-up Ford Falcon. Vegemite on toast. Maxine Beneba Clarke's life is just like all the other Aussie kids on her street. Except for this one, glaring, inescapably obvious thing. From one of Australia's most exciting writers, and the author of the multi-award-winning FOREIGN SOIL, comes THE HATE RACE: a powerful, funny, and at times devastating memoir about growing up black in white middle-class Australia. ...Show more
$12.99
AUD
Category: Literary | Series: Popular Penguins Ser.
In 1918, the RAF was established as the world's first independent air force. To mark the 100th anniversary of its creation, Penguin are publishing the Centenary Collection, a series of six classic books highlighting the skill, heroism esprit de corps that have characterised the Royal Air Force throughou t its first century. 'They didn't think for one moment that they would find anything but a burnt-out fuselage and a charred skeleton; and they were apparently astounded when they came upon my still-breathing body, lying in the sand near by.' In 1938 Roald Dahl was fresh out of school and bound for his first job in Africa, hoping to find adventure far from home. However, he got far more excitement than he bargained for when the outbreak of the Second World War led him to join the RAF. His account of his experiences in Africa, crashing a plane in the Western Desert, rescue and recovery from his horrific injuries in Alexandria, and many other daring deeds, recreates a world as bizarre and unnerving as any he wrote about in his fiction. The Centenary Collection: 1. The Last Enemy by Richard Hillary 2. Tumult in the Clouds by James Goodson 3. Going Solo by Roald Dahl 4. First Light by Geoffrey Wellum 5. Tornado Down by John Peters & John Nichol 6. Immediate Response by Mark Hammond ...Show more
$29.99
AUD
Category: Literary
A luminous and remarkable memoir of a singular life in art and nature.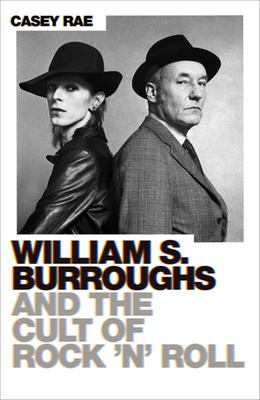 $32.99
AUD
Category: Literary
William S. Burroughs's fiction and essays are legendary, but his influence on music's counterculture has been less well documented-until now. Examining how one of America's most controversial literary figures altered the destinies of many notable and varied musicians, William S. Burroughs and the Cult o f Rock 'n' Roll reveals the transformations in music history that can be traced to Burroughs. A heroin addict and a gay man, Burroughs rose to notoriety outside the conventional literary world; his masterpiece, Naked Lunch, was banned on the grounds of obscenity, but its nonlinear structure was just as daring as its content. Casey Rae brings to life Burroughs's parallel rise to fame among daring musicians of the 1960s, '70s, and '80s, when it became a rite of passage to hang out with the author or to experiment with his cut-up techniques for producing revolutionary lyrics (as the Beatles and Radiohead did). Whether they tell of him exploring the occult with David Bowie, providing Lou Reed with gritty depictions of street life, or counseling Patti Smith about coping with fame, the stories of Burroughs's backstage impact will transform the way you see America's cultural revolution-and the way you hear its music. ...Show more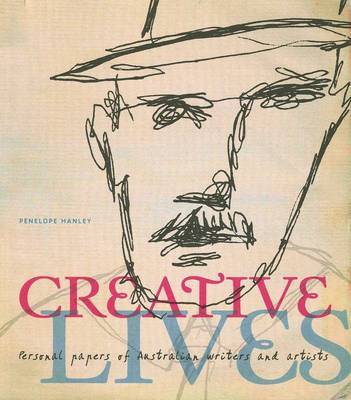 $39.95
AUD
Category: Literary
These papers give fascinating insight into the lives of creative Australians. Among these are the stories of Henry Lawson's sporadic imprisonment and alcoholism, and the shock discovery that Patrick White had not destroyed his papers, despite his insistence to the contrary. It is gener ously and beautifully illustrated with ephemera. ...Show more