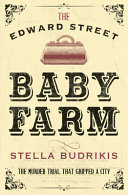 $32.99
AUD
Category: True Crime
In 1907, Perth woman Alice Mitchell was arrested for the murder of five-month-old Ethel Booth. During the inquest and subsequent trial, the state's citizens were horrified to learn that at least 37 infants had died in Mitchell's care in the previous six years. It became clear that she had been running a 'baby farm', making a profit out of caring for the children of single mothers and other 'unfortunate women'.The Alice Mitchell murder trial gripped the city of Perth and the nation. This book retraces this infamous 'baby farm' tragedy, which led to legislative changes to protect children's welfare. ...Show more
$32.99
AUD
Category: True Crime
  The gripping true story of the notorious Claremont serial murders and the nation's longest and most expensive investigation to catch the killer In the space of just over year in 1996-7, three young women disappeared from Claremont, an upmarket suburb in central Perth. When two of the young women were found murdered, Australia's longest and most expensive investigation was established. More than twenty years later, an unlikely suspect was arrested based on forensic evidence that also linked the murders to two previous vicious rapes. The Claremont Killings, by local newsman Bret Christian, is a riveting story of young lives cut short, a city in panic, an investigation riddled with error and incompetence, and a surprising twist that absolutely no one saw coming. ...Show more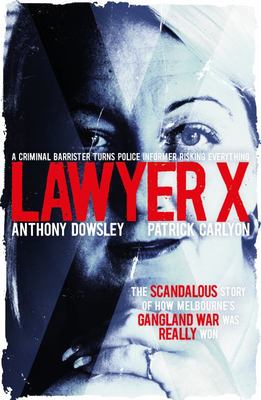 Lawyer X
by Patrick Carlyon; Anthony Dowsley (As told to)
$34.99
AUD
Category: True Crime
nderbelly meets Molly's Game - the true crime investigation that rewrote the story of Melbourne's infamous gangland war and triggered a royal commission. Melbourne's gangland war was an era dominated by murders, stings, hits, drug busts, corruption and greed - inspiring bestselling books and even a pop ular TV series, Underbelly. It took the police a decade to curtail the violence and bring down criminal kingpins Carl Williams, Tony Mokbel and their accomplices. When the police finally closed the case file, just how they really won the war, with the help of an unlikely police informer, would become a closely guarded secret and its exposure, the biggest legal scandal of our time. Lawyer X is the scandalous, true story of how a promising defence barrister from a privileged background broke all the rules - becoming both police informer and her client's lover - sharing their secrets and shaping the gangland war that led to sensational arrests and convictions. The story of how Nicola Gobbo became Lawyer X, and why, is a compelling study in desperation and determination. Lawyer X is the definitive story of Melbourne's gangland wars and its most glamorous and compelling central character, based on the ground-breaking work of investigative journalists Anthony Dowsley and Patrick Carlyon, who broke the story for the Herald Sun in 2014, and their five-year struggle to reveal the truth about the identity of Lawyer X. ...Show more
$34.99
AUD
Category: True Crime
Paul Verhoeven's ex-cop dad, John, spent years embroiled in some of the seediest, scariest intrigue and escapades imaginable. One day John offered Paul the chance of a lifetime- he'd spill his guts on tape. What unfolded in Loose Units was a goldmine of true-crime stories, showcasing John's dramatic exp erience of policing in Sydney in the 1980s and brilliantly twisted sense of humour. But what happened next in John's career was twice as weird. Electric Blue spans the final years of John's stint in the New South Wales police force, when he took up an offer to move into the grimy, analytical world of forensics. Paul unpicks his father's most terrible cases. There was the case of a rapist hiding in the walls of shower block, a body that was quite literally cooked, and the bizarre copycat suicides. But what's it actually like to have a heroic ex-cop as a Dad? Paul and John delve into their unique father-son relationship and how they ended up so different to each other. They figure out how to deal with the choices they've made ... or wish they'd made. And Paul's mum, Christine, reveals what it was like to be a pioneering female cop in the eighties when misogyny was rife in the force. Thrilling, fascinating and unexpectedly laugh-out-loud funny, Electric Blue is another high-octane adventure in policing, integrity and learning what family is really all about. ...Show more
$32.99
AUD
Category: True Crime
The gripping and revealing inside story of Australia's most notorious armed robbers.
$24.99
AUD
Category: True Crime
In October 1997, a clever young law student at ANU made a bizarre plan to murder her devoted boyfriend after a dinner party at their house. Some of the dinner guests - most of them university students - had heard rumours of the plan. Nobody warned Joe Cinque. He died one Sunday, in his own bed, of a mas sive dose of Rohypnol and heroin. His girlfriend and her best friend were charged with murder. Helen Garner followed the trials in the ACT Supreme Court. Compassionate but unflinching, this is a book about how and why Joe Cinque died. It probes the gap between ethics and the law; examines the helplessness of the courts in the face of what we think of as 'evil'; and explores conscience, culpability, and the battered ideal of duty of care. It is a masterwork from one of Australia's greatest writers. ...Show more
$19.99
AUD
Category: True Crime
San Pedro is Bolivia's most notorious prison. Small-time drug smuggler Thomas McFadden found himself on the inside. Marching Powder is the story of how he navigated this dark world of gangs, drugs and corruption to come out on top.Thomas found himself in a bizarre world, the prison reflecting all that i s wrong with South American society. Prisoners have to pay an entrance fee and buy their own cells (the alternative is to sleep outside and die of exposure), prisoners' wives and children often live inside too, high quality cocaine is manufactured and sold from the prison.Thomas ended up making a living by giving backpackers tours of the prison - he became a fixture on the backpacking circuit and was named in the Lonely Planet guide to Bolivia. When he was told that for a bribe of $5000 his sentence could be overturned, it was the many backpackers who'd passed through who sent him the money. Written by lawyer Rusty Young, Marching Powder - sometimes shocking, sometimes funny, is a riveting story of survival. ...Show more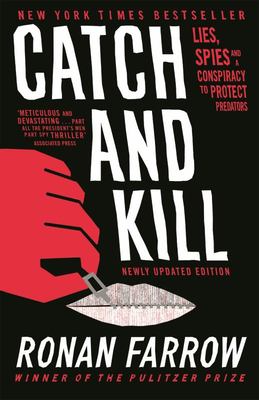 $24.99
AUD
Category: Chat10Looks3 Recommendations
In this instant New York Times bestselling account of violence and espionage, Pulitzer Prize-winning investigative reporter Ronan Farrow exposes serial abusers and a cabal of powerful interests hell-bent on covering up the truth, at any cost. In 2017, a routine network television investigation led Rona n Farrow to a story only whispered about: one of Hollywood's most powerful producers was a predator, protected by fear, wealth, and a conspiracy of silence. As Farrow drew closer to the truth, shadowy operatives, from high-priced lawyers to elite war-hardened spies, mounted a secret campaign of intimidation, threatening his career, following his every move, and weaponizing an account of abuse in his own family. All the while, Farrow and his producer faced a degree of resistance they could not explain -- until now. And a trail of clues revealed corruption and cover-ups from Hollywood to Washington and beyond. This is the untold story of the exotic tactics of surveillance and intimidation deployed by wealthy and connected men to threaten journalists, evade accountability, and silence victims of abuse. And it's the story of the women who risked everything to expose the truth and spark a global movement. Both a spy thriller and a meticulous work of investigative journalism, Catch and Kill breaks devastating new stories about the rampant abuse of power and sheds far-reaching light on investigations that shook our culture. ...Show more
$34.99
AUD
Category: True Crime | Reading Level: 3
Solitary is the unforgettable life story of a man who served more than four decades in solitary confinement - in a 6-foot by 9-foot cell, 23 hours aday, in notorious Angola prison in Louisiana - all for a crime he did not commit. That Albert Woodfox survived was, in itself, a feat of extraordinary endur ance against the violence and deprivation he faced daily. That he was able to emerge whole from his odyssey within America's prison and judicial systemsis a triumph of the human spirit, and makes his book a clarion call to reformthe inhumanity of solitary confinement in the U.S. and around the world.  Arrested often as a teenager in New Orleans, inspired behind bars in his early twenties to join the Black Panther Party because of its social commitmentand code of living, Albert was serving a fifty-year sentence in Angola for armed robbery when on April 17, 1972, a white guard was killed. Albert and anothe rmember of the Panthers were accused of the crime and immediately put in solitaryconfinement by the warden. Without a shred of actual evidence against them, their trial was a sham of justice that gave them life sentences in solitary. Decades passed before Albert gained a lawyer of consequence; even so, sixteen more years and multiple appeals were needed before he was finally released inFebruary 2016. Remarkably self-aware that anger or bitterness would have destroyed him insolitary confinement, sustained by the shared solidarity of two fellow Panthers, Albert turned his anger into activism and resistance. The Angola 3, as they became known, resolved never to be broken by the grinding inhumanity and corruption that effectively held them for decades as political prisoners. He survived to give us Solitary, a chronicle of rare power and humanity that proves the better spirits of our nature can thrive against any odds. 'This breathtaking, brutal, and intelligent book will move and inspire readers.' Publishers Weekly ...Show more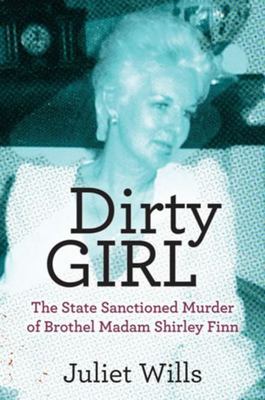 $29.95
AUD
Category: True Crime
Mostly it only took a trumped up charge to ruin a reputation and silence a person, but sometimes the rat pack that ruled Perth in the 1970s would have to resort to murder. Not the back room, needle in the arm, overdose kind of murder that could so easily be written off, nor the disappearance altogether of troublemakers like antidrugs campaigner, Donald Mackay and publisher, Juanita Nielsen on the east coast of Australia. Away from prying eyes in one of the remotest and richest cities on earth, there was no need to hide your crime. A public display, a theatrical performance, murder in the west was a bit of a joke. Dressed to impress in her finest ball gown, dripping with expensive jewellery and driving her limited edition luxury car, society madam Shirley Finn was invited to the busiest spot near town for a very special occasion - a kind of modern day public execution - her own murder. They knew they wouldn't be caught. Their power reigned supreme.   ...Show more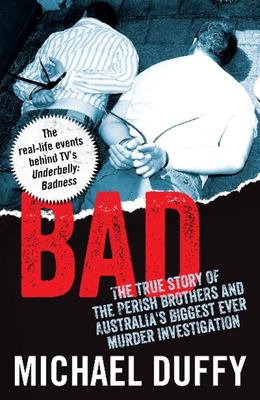 Bad
by Michael Duffy
$22.99
AUD
Category: True Crime
A revealing, insiders look into the Tuno taskforce and the investigation into the brutal murder of drug manufacturer and police informant Terry Falconer - read the full story of the Perish crime bosses, their violent associates and the biggest murder inquiry in Australian history.