$32.99
AUD
Category: Literary | Reading Level: Adult
Booker Prize Winner 2020. It is 1981. Glasgow is dying and good families must grift to survive. Agnes Bain has always expected more from life. She dreams of greater things: a house with its own front door and a life bought and paid for outright (like her perfect, but false, teeth). But Agnes is abando ned by her philandering husband, and soon she and her three children find themselves trapped in a decimated mining town. As she descends deeper into drink, the children try their best to save her, yet one by one they must abandon her to save themselves. It is her son Shuggie who holds out hope the longest. Shuggie is different. Fastidious and fussy, he shares his mother's sense of snobbish propriety. The miners' children pick on him and adults condemn him as no' right. But Shuggie believes that if he tries his hardest, he can be normal like the other boys and help his mother escape this hopeless place. Douglas Stuart's Shuggie Bain lays bare the ruthlessness of poverty, the limits of love, and the hollowness of pride. A counterpart to the privileged Thatcher-era London of Alan Hollinghurst's The Line of Beauty, it also recalls the work of Édouard Louis, Frank McCourt, and Hanya Yanagihara. It is a blistering debut by a brilliant novelist with a powerful and important story to tell.     ...Show more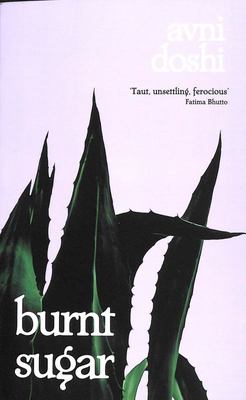 $29.99
AUD
Category: Literary
In her youth, Tara was wild. She abandoned her loveless marriage to join an ashram, endured a brief stint as a beggar (mostly to spite her affluent parents), and spent years chasing after a dishevelled, homeless 'artist' - all with her young child in tow. Now she is forgetting things, mixing up her maid 's wages and leaving the gas on all night, and her grown-up daughter is faced with the task of caring for a woman who never cared for her. This is a love story and a story about betrayal. But not between lovers - between mother and daughter. Sharp as a blade and laced with caustic wit, Burnt Sugar unpicks the slippery cords of memory and myth that bind two women together, and hold them apart.     ...Show more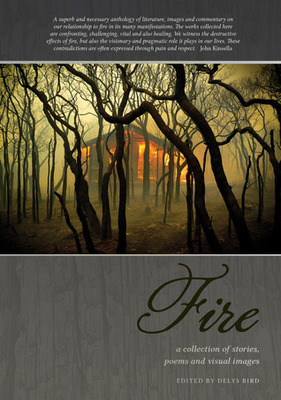 $28.00
AUD
Category: Literary
A superb and necessary anthology of literature, images and commentary on our relationship to fire in its many manifestations. The works collected here are confronting, challenging, vital and also healing.
$19.99
AUD
Category: Literary | Reading Level: good
A haunting story of love and war from "one of the world's great contemporary writers" (Barack Obama), the best-selling author of Americanah and We Should All Be Feminists. With effortless grace, celebrated author Chimamanda Ngozi Adichie illuminates a seminal moment in modern African history: Biafra's i mpassioned struggle to establish an independent republic in southeastern Nigeria during the late 1960s. We experience this tumultuous decade alongside five unforgettable characters: Ugwu, a thirteen-year-old houseboy who works for Odenigbo, a university professor full of revolutionary zeal; Olanna, the professor's beautiful young mistress who has abandoned her life in Lagos for a dusty town and her lover's charm; and Richard, a shy young Englishman infatuated with Olanna's willful twin sister Kainene. Half of a Yellow Sun is a tremendously evocative novel of the promise, hope, and disappointment of the Biafran war. ...Show more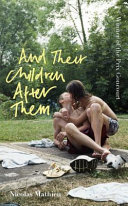 $32.99
AUD
Category: Literary
August 1992. Fourteen-year old Anthony and his cousin decide to steal a canoe to fight their all-consuming boredom on a lazy summer afternoon. Their simple act of defiance will lead to Anthony's first love and his first real summer - that one summer that comes to define everything that follows. Over fo ur sultry summers in the 1990s, Anthony and his friends grow up in a France trapped between nostalgia and decline, decency and rage, desperate to escape their small town, the scarred countryside and grey council estates, for a more hopeful future. Winner of the Goncourt Prize and praised for its portrayal of people living on the margins of French society, Nicolas Mathieu's eloquent novel becomes a mirror for the struggles of society today. ...Show more
$12.99
AUD
Category: Literary | Series: Popular Penguins Ser. | Reading Level: very good
As he lay dying, George Orwell summoned his publisher Fred Warburg to his bedside. No longer capable of holding a pen, the writer dictated a message to the public about the world of his new novel, Nineteen Eighty-Four. 'Don?t let it happen,? he concluded. 'It depends on you.?In an age of inescapable sur veillance, fake news, alternative facts, would-be Big Brothers and endless low-level wars, Orwell?s warning still speaks to us today, and with greater force than ever before.Republished with a new introduction by Dennis Glover, author of The Last Man in Europe, Orwell?s prophetic masterpiece is truly a story for our times. Orwell?s courage and his refusal to be silenced inspire hope that, ultimately, the spirit of humanity will win through. ...Show more
$24.99
AUD
Category: Penguin Spinner Fiction | Reading Level: very good
FROM THE PULITZER PRIZE-WINNING AUTHOR OF THE GOLDFINCH Truly deserving of the accolade Modern Classic, Donna Tartt's bestseller The Secret History is a remarkable achievement ­­- both compelling and elegant, dramatic and playful. ­­­­­­­______________________________________ 'What we did was terrible, but still I don't think any of us were bad, exactly; chalk it up to weakness on my part, hubris on Henry's, too much Greek prose composition - whatever you like.' Under the influence of their charismatic classics professor, a group of clever, eccentric misfits at an elite New England college discover a way of thinking and living that is a world away from the humdrum existence of their contemporaries. But when they go beyond the boundaries of morality, their lives are changed profoundly and for ever. The Secret History is a story of two parts; the chain of events that led to the death of a classmate - and what happened next. ______________________________________ 'So irresistible and seductive it's almost a guilty pleasure' Guardian 'Donna Tartt is an amazingly good writer. She's dense, she's allusive. She's a gorgeous storyteller' Stephen King 'A haunting, compelling, and brilliant piece of fiction . . . Packed with literary allusion and told with a sophistication and texture' The Times ...Show more
$19.99
AUD
Category: Allen & Unwin Fiction
A stunning new novel from the two-time Man Booker shortlisted author of The Secret Scripture. Sebastian Barry's latest novel, Days Without End, is now available.   Irishman Jack McNulty is a "temporary gentleman"--an Irishman whose commission in the British army in World War II was never permanent. S itting in his lodgings in Accra, Ghana, in 1957, he's writing the story of his life with desperate urgency. He cannot take one step further without examining all the extraordinary events that he has seen. A lifetime of war and world travel--as a soldier in World War II, an engineer, a UN observer--has brought him to this point. But the memory that weighs heaviest on his heart is that of the beautiful Mai Kirwan, and their tempestuous, heartbreaking marriage. Mai was once the great beauty of Sligo, a magnetic yet unstable woman who, after sharing a life with Jack, gradually slipped from his grasp.   Award-winning author Sebastian Barry's The Temporary Gentleman is the sixth book in his cycle of separate yet interconnected novels that brilliantly reimagine characters from Barry's own family. ...Show more
$12.99
AUD
Category: Literary | Series: Popular Penguins Ser. | Reading Level: very good
Set in the volatile Paris summer of 1938, The Age of Reasonfollows two days in the life of Mathieu Delarue, a philosophy teacher, and his circle in the cafes and bars of Montparnasse. Mathieu has so far managed to contain sex and personal freedom in conveniently separate compartments. But now he is in t rouble, urgently trying to raise 4,000 francs to procure a safe abortion for his mistress, Marcelle. Beyond all this, filtering an uneasy light on his predicament, rises the distant threat of the coming of the Second World War. ...Show more
$22.99
AUD
Category: Penguin Spinner Fiction | Series: The\Cemetery of Forgotten Bks.
Barcelona, 1945--just after the war, a great world city lies in shadow, nursing its wounds, and a boy named Daniel awakes on his eleventh birthday to find that he can no longer remember his mother's face. To console his only child, Daniel's widowed father, an antiquarian book dealer, initiates him into the secret of the Cemetery of Forgotten Books, a library tended by Barcelona's guild of rare-book dealers as a repository for books forgotten by the world, waiting for someone who will care about them again. Daniel's father coaxes him to choose a volume from the spiraling labyrinth of shelves, one that, it is said, will have a special meaning for him. And Daniel so loves the novel he selects, The Shadow of the Wind by one Julian Carax, that he sets out to find the rest of Carax's work. To his shock, he discovers that someone has been systematically destroying every copy of every book this author has written. In fact, he may have the last one in existence. Before Daniel knows it his seemingly innocent quest has opened a door into one of Barcelona's darkest secrets, an epic story of murder, magic, madness and doomed love. And before long he realizes that if he doesn't find out the truth about Julian Carax, he and those closest to him will suffer horribly. As with all astounding novels, The Shadow of the Wind sends the mind groping for comparisons --The Crimson Petal and the White? The novels of Arturo P rez-Reverte? Of Victor Hugo? Love in the Time of Cholera?--but in the end, as with all astounding novels, no comparison can suffice. As one leading Spanish reviewer wrote, "The originality of Ruiz Zaf n's voice is bombproof and displays a diabolical talent. The Shadow of the Wind announces a phenomenon in Spanish literature." An uncannily absorbing historical mystery, a heart-piercing romance, and a moving homage to the mystical power of books, The Shadow of the Wind is a triumph of the storyteller's art. ...Show more
$12.99
AUD
Category: Literary | Series: Popular Penguins Ser.
Cave's debut novel takes on the Southern Gothic in this bizarre baroque tale. Born mute to a drunken mother and a demented father, tortured Euchrid Eucrow finds more compassion in the family mule than in his fellow men. But he alone will grasp the cruel fate of Cosey Mo, the beautiful young prostitute i n the pink caravan on Hooper's Hill. And it is Euchrid, spiraling ever deeper into his mad angelic vision, who will ultimately redeem both the town and its people. "Surprising, remarkable." -- The Atlanta Journal ...Show more
$14.99
AUD
Category: Literary | Series: RC
"This powerful collection of stories, set in the mid-West among the lonely men and women who drink, fish and play cards to ease the passing of time, was the first by Raymond Carver to be published in the UK. With its spare, colloquial narration and razor-sharp sense of how people really communicate, the collection was to become one of the most influential literary works of the 1980s." ...Show more