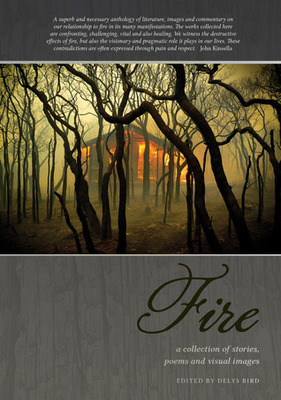 $28.00
AUD
Category: Literary
A superb and necessary anthology of literature, images and commentary on our relationship to fire in its many manifestations. The works collected here are confronting, challenging, vital and also healing.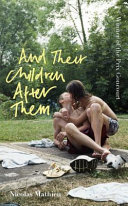 $32.99
AUD
Category: Literary
August 1992. Fourteen-year old Anthony and his cousin decide to steal a canoe to fight their all-consuming boredom on a lazy summer afternoon. Their simple act of defiance will lead to Anthony's first love and his first real summer - that one summer that comes to define everything that follows. Over fo ur sultry summers in the 1990s, Anthony and his friends grow up in a France trapped between nostalgia and decline, decency and rage, desperate to escape their small town, the scarred countryside and grey council estates, for a more hopeful future. Winner of the Goncourt Prize and praised for its portrayal of people living on the margins of French society, Nicolas Mathieu's eloquent novel becomes a mirror for the struggles of society today. ...Show more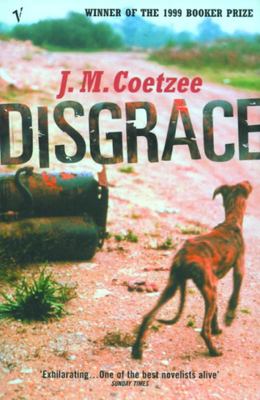 Disgrace
by J. M. Coetzee
$19.99
AUD
Category: Penguin Spinner Fiction | Reading Level: very good
"INCLUDES A READING GUIDE After years teaching Romantic poetry at the Technical University of Cape Town, David Lurie, middle-aged and twice divorced, has an impulsive affair with a student. The affair sours; he is denounced and summoned before a committee of inquiry. Willing to admit his guilt, but refu sing to yield to pressure to repent publicly, he resigns and retreats to his daughter Lucy's isolated smallholding. or a time, his daughter's influence and the natural rhythms of the farm promise to harmonise his discordant life. But the balance of power in the country is shifting. He and Lucy become victims of a savage and disturbing attack which brings into relief all the faultlines in their relationship." ...Show more
$12.99
AUD
Category: Literary | Series: Popular Penguins Ser. | Reading Level: very good
Set in the volatile Paris summer of 1938, The Age of Reasonfollows two days in the life of Mathieu Delarue, a philosophy teacher, and his circle in the cafes and bars of Montparnasse. Mathieu has so far managed to contain sex and personal freedom in conveniently separate compartments. But now he is in t rouble, urgently trying to raise 4,000 francs to procure a safe abortion for his mistress, Marcelle. Beyond all this, filtering an uneasy light on his predicament, rises the distant threat of the coming of the Second World War. ...Show more
$12.99
AUD
Category: Literary | Series: Popular Penguins Ser.
Cave's debut novel takes on the Southern Gothic in this bizarre baroque tale. Born mute to a drunken mother and a demented father, tortured Euchrid Eucrow finds more compassion in the family mule than in his fellow men. But he alone will grasp the cruel fate of Cosey Mo, the beautiful young prostitute i n the pink caravan on Hooper's Hill. And it is Euchrid, spiraling ever deeper into his mad angelic vision, who will ultimately redeem both the town and its people. "Surprising, remarkable." -- The Atlanta Journal ...Show more
$19.99
AUD
Category: Penguin Spinner Fiction
This is the story of Jeanette, adopted and brought up by her mother as one of God's elect. Zealous and passionate, she seems destined for life as a missionary, but then she falls for one of her converts. At sixteen, Jeanette decides to leave the church, her home and her family, for the young woman she l oves. Innovative, punchy and tender, Oranges Are Not the Only Fruit is a few days ride into the bizarre outposts of religious excess and human obsession. With a new introduction by the author. "Witty, bizarre, extraordinary and exhilarating". (The Times). "She is a master of her material, a writer in whom great talent abides". (Vanity Fair). "Many consider her to be the best living writer in this language...In her hands, words are fluid, radiant, humming". (Evening Standard). "A novel that deserves revisiting". (Observer). "A wonderful rites-of-passage novel". (Mariella Frostrup). ...Show more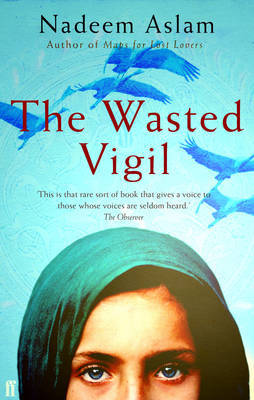 $19.99
AUD
Category: Contemporary
A Russian woman named Lara arrives in Afghanistan at the house of Marcus Caldwell, an Englishman and widower living in the shadow of the Tora Bora mountains. Marcus' daughter, Zameen, may have known Lara's brother, a Soviet soldier who disappeared in the area many years previously. But like Marcus' wife , Zameen is dead; a victim of the age in which she was born. In the days that follow, further people arrive at the house: two Americans who have spent much of their adult lives in the area; a young Afghan teacher; and a radicalized young man intent on his own path. And Nadeem Aslam paints a moving, beautiful and powerful portrait of a land and a people torn apart through love and war. ...Show more
$12.99
AUD
Category: Literary | Series: Popular Penguins Ser. | Reading Level: very good
As he lay dying, George Orwell summoned his publisher Fred Warburg to his bedside. No longer capable of holding a pen, the writer dictated a message to the public about the world of his new novel, Nineteen Eighty-Four. 'Don?t let it happen,? he concluded. 'It depends on you.?In an age of inescapable sur veillance, fake news, alternative facts, would-be Big Brothers and endless low-level wars, Orwell?s warning still speaks to us today, and with greater force than ever before.Republished with a new introduction by Dennis Glover, author of The Last Man in Europe, Orwell?s prophetic masterpiece is truly a story for our times. Orwell?s courage and his refusal to be silenced inspire hope that, ultimately, the spirit of humanity will win through. ...Show more
$19.99
AUD
Category: Literary | Reading Level: very good
A New York Times bestseller, An Amazon.com Best Book of the Year -- An elegant and captivating debut novel, Rules of Civility tells the story of a watershed year in the life of an uncompromising twenty-five-year-old named Katey Kontent, a young woman with an uncommon sense of purpose. Armed with little more than a formidable intellect, a bracing wit, and her own brand of cool nerve, Katey Kontent embarks on a journey from a Wall Street secretarial pool through the upper echelons of 1938 New York City society. ...Show more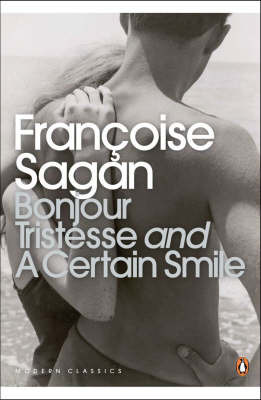 $24.95
AUD
Category: Literary
Published when she was only nineteen, Francoise Sagan's astonishing first novel "Bonjour Tristesse" became an instant bestseller. It tells the story of Cecile, who leads a carefree life with her widowed father and his young mistresses until, one hot summer on the Riviera, he decides to remarry - with de vastating consequences. In "A Certain Smile" Dominique, a young woman bored with her lover, begins an encounter with an older man that unfolds in unexpected and troubling ways. These two acerbically witty and delightfully amoral tales about the nature of love are shimmering masterpieces of cool-headed, brilliant observation. ...Show more
$19.99
AUD
Category: Allen & Unwin Fiction
A stunning new novel from the two-time Man Booker shortlisted author of The Secret Scripture. Sebastian Barry's latest novel, Days Without End, is now available.   Irishman Jack McNulty is a "temporary gentleman"--an Irishman whose commission in the British army in World War II was never permanent. S itting in his lodgings in Accra, Ghana, in 1957, he's writing the story of his life with desperate urgency. He cannot take one step further without examining all the extraordinary events that he has seen. A lifetime of war and world travel--as a soldier in World War II, an engineer, a UN observer--has brought him to this point. But the memory that weighs heaviest on his heart is that of the beautiful Mai Kirwan, and their tempestuous, heartbreaking marriage. Mai was once the great beauty of Sligo, a magnetic yet unstable woman who, after sharing a life with Jack, gradually slipped from his grasp.   Award-winning author Sebastian Barry's The Temporary Gentleman is the sixth book in his cycle of separate yet interconnected novels that brilliantly reimagine characters from Barry's own family. ...Show more
Find Me
by Andre Aciman
$29.99
AUD
Category: Literary | Reading Level: near fine
In this spellbinding new exploration of the varieties of love, the author of Call Me by Your Name lets us back into his characters' lives years after their first meeting. In Find Me, Aciman shows us Elio's father, Samuel, on a trip from Florence to Rome to visit Elio, now a gifted classical pianist. A c hance encounter on the train upends Sami's visit and changes his life forever. Elio soon moves to Paris, where he, too, has a consequential affair, while Oliver, a New England college professor with a family, suddenly finds himself contemplating a return trip across the Atlantic. Aciman is a master of sensibility, of the intimate details and the nuances of emotion that are the substance of passion. Find Me brings us back inside the world of one of our greatest contemporary romances to show us that in fact true love never dies. ...Show more