$29.99
AUD
Category: Essays
'White supremacy is a violent system of oppression that harms Black, Indigenous and People of Colour. And if you are a person who holds white privilege, then you are complicit in upholding that harm, whether you realise it or not. This is not my opinion. This is fact. And if you are person who holds whi te privilege, the question you should be asking isn't whether or not this is true, but rather, what are you going to do about it?'  Between June and July 2018, Layla Saad ran a 28-day Instagram challenge under the hashtag #MeAndWhiteSupremacy, for people with white privilege to unflinchingly examine the ways that they are complicit in upholding the oppressive system of white supremacy.  The challenge quickly went viral, with thousands of people from all over the world (including USA, Canada, UK, Italy, Germany, The Netherlands, Russia, UK, Australia, New Zealand, Thailand and Qatar, among others) diving deep for 28 consecutive days to examine and take responsibility for the ways in which they uphold white supremacy. The challenge catalyzed a worldwide awakening for thousands of white-privileged people to begin to take ownership of their personal anti-racism work.  This workbook was born out of that challenge. ...Show more
$35.00
AUD
Category: Essays
'Pandora is my personal guru on all things relating to the zeitgeist. How lucky you are that she can now be yours too.' - Dolly Alderton Modern life is full of choices. We're told that happiness lies within and we can be whoever we want to be. But with endless possibility comes a feeling of restlessnes s; like we're somehow failing to live our best life. What does doing it right even look like? And why do so many women feel like they're getting it wrong? From that Zara dress to millennial burnout, the explosion of wellness to the rise of cancel culture, Pandora Sykes interrogates the stories we've been sold and the ones we tell ourselves. Wide-ranging, thoughtful and witty, How Do We Know We're Doing It Right? explores the anxieties and myths that consume our lives and the tools we use to muddle through. So sit back and take a breath. It's time to stop worrying about the answers ­- and start delighting in the questions. 'Like a very clever, lucid, charming friend unpacking all the messy anxieties of modern existence with tremendous intelligence and elan. Read this book. It will help your life.' - India Knight ...Show more
$34.99
AUD
Category: Essays
'How can I get in touch with this real self, underlying all my surface behaviour? How can I become myself?' Carl Rogers, US psychotherapist The Inner Self is a book about the ways we hide from the truth about ourselves - both as individuals and as human beings - and the psychological freedom we enjoy wh en we finally face that most searching question of all: 'Who am I, really?' Hugh Mackay, one of Australia's most respected social psychologists, explores our 'top 20' hiding places - from addiction to materialism, nostalgia to victimhood. His explanation for our evasiveness is simple but profound: we fear the demands of love. He argues that love is our highest ideal, the richest source of life's meaning and purpose, and the key to our emotional security, personal serenity and confidence. Yet Mackay exposes the great paradox of human nature that while love brings out our best, we don't always want our best brought forward. Love promotes goodness, but we don't always want to be good. Powerfully written and drawing on a lifetime of research, The Inner Self shows how we can overcome our reluctance to live lovingly and, in the process, lead more meaningful and fulfilling lives.   ...Show more
$29.99
AUD
Category: Essays
Women Don't Owe You Pretty will tell you to... love sex, hate sexism, protect your goddamn energy, life is short, dump them, and that you owe men nothing, least of all pretty. Florence's debut book will explore all progressive corners of the feminist conversation; from insecurity projection and refusing to find comfort in other women's flaws, to deciding whether to date or dump them, all the way through to unpacking the male gaze and how it shapes our identity. Women Don't Owe You Pretty is an accessible leap into feminism, for people at all stages of their journey who are seeking to reshape and transform the way they view themselves. In a world that tells women we're either not enough or too much, it's time we stop directing our anger and insecurities onto ourselves, and start fighting back to re-shape the toxic structures of our patriarchal society. Florence's book will help you to tackle and challenge the limiting narrative you have been bombarded with your whole life, and determine feminism on your own terms. After all, you are the love of your own life.   ...Show more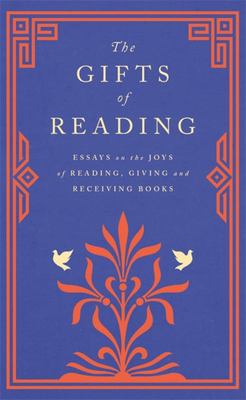 Gifts of Reading
by Jennie Orchard (Curated by); Robert Macfarlane; Jackie Morris; William Boyd; Candice Carty-Williams; Chigozie Obioma; Philip Pullman; Imtiaz Dharker; Roddy Doyle; Pico Iyer; Andy Miller
$32.99
AUD
Category: Essays
'This story, like so many stories, begins with a gift. The gift, like so many gifts, was a book...' So begins the essay by Robert Macfarlane that inspired this collection.In this cornucopia of an anthology, you will find essays by some of the world's most beloved novelists, nonfiction writers, essayists and poets.'You will see books taking flight in flocks, migrating around the world, landing in people's hearts and changing them for a day or a year or a lifetime.'You will see books sparking wonder or anger; throwing open windows into other languages, other cultures, other minds; causing people to fall in love or to fight for what is right.'And more than anything, over and over again, you will see books and words being given, received and read - and in turn prompting further generosity.'Published to coincide with the 20th anniversary of global literacy non-profit, Room to Read, The Gifts of Reading forms inspiring, unforgettable, irresistible proof of the power and necessity of books and reading.Inspired by Robert MacfarlaneCurated by Jennie OrchardWith contributions by: William Boyd, Candice Carty-Williams, Imtiaz Dharker, Roddy Doyle, Pico Iyer, Andy Miller, Jackie Morris, Jan Morris, Sisonke Msimang, Dina Nayeri, Chigozie Obioma, Michael Ondaatje, David PillingMax Porter, Philip Pullman, Alice Pung, Jancis Robinson, S.F.Said, Madeleine Thien, Salley Vickers, John Wood and Markus Zusak ...Show more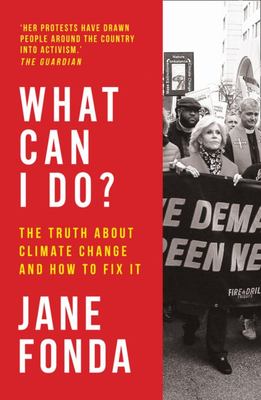 $34.99
AUD
Category: Essays
This is the last possible moment in history when changing course can mean saving lives and species on an unimaginable scale. It's too late for moderation. In the fall of 2019, frustrated with the obvious inaction of politicians and inspired by Greta Thunberg, Naomi Klein, and student climate strikers, J ane Fonda moved to Washington, DC to lead weekly climate change demonstrations on Capitol Hill. On October 11, she launched Fire Drill Fridays (FDF), and has since led thousands of people in non-violent civil disobedience, risking arrest to protest for action. In her new book, Fonda weaves her deeply personal journey as an activist alongside interviews with leading climate scientists, and discussions of specific issues, such as water, migration, and human rights, to emphasise what is at stake. Most significantly, Fonda provides concrete solutions, and things the average person can do to combat the climate crisis in their community. No stranger to protest, Fonda's life has been famously shaped by activism. And now, on the eve of the next US presidential election, she is once again galvanizing the public to take to the streets. Many of us understand that our climate is in a crisis, and realise that a moral responsibility rests on our shoulders. 2019 saw atmospheric concentrations of greenhouse gases hit the highest level ever recorded in human history, and our window of opportunity to avoid disaster is quickly closing. As Annie Leonard, Executive Director of Greenpeace US and Fonda's partner in developing FDF, has declared, "Change is inevitable; by design, or by disaster." Together, we can commandeer change for the positive – but it will require collective actions taken by social movements on an unprecedented scale. The problems we face now require every one of us to join the fight. The fight for not only our immediate future, but for the future of generations to come. ...Show more
$32.99
AUD
Category: Essays
"Civilization rests on a series of successful conversations." -Sam Harris Neuroscientist, philosopher, podcaster and bestselling author Sam Harris, has been exploring some of the greatest questions concerning the human mind, society, and the events that shape our world. Harris' search for deeper underst anding of how we think has led him to engage and exchange with some of our most brilliant and controversial contemporary minds - Daniel Kahneman, Robert Sapolsky, Anil Seth and Max Tegmark - in order to unpack and understand ideas of consciousness, free will, extremism, and ethical living. For Harris, honest conversation, no matter how difficult or contentious, represents the only path to moral and intellectual progress. Featuring twelve conversations from the hit podcast, these electric exchanges fuse wisdom with rigorous interrogation to shine a light on what it means to make sense of our world today. ...Show more
$16.99
AUD
Category: Essays | Series: On Ser.
   Money makes the world go round, but does it make us happy? Money is one of the most fraught subjects; it raises powerful emotions in all of us. Too much money often corrupts people - too little can make people feel desperate. Growing up in rural Queensland, journalist Rick Morton has known poverty from the inside. Now he isn't poor, but his spending habits and attitude to money are still informed by growing up without it. In On Money, Morton examines the meaning of money and exposes the lie behind the government's mantra: have a go, get a go. ...Show more
$32.99
AUD
Category: Essays
It's hard to be excited about the future right now. Climate change is accelerating; inequality is growing; politics is polarised; institutions designed to protect us are strained; technology is disrupting the world of work. We need to upgrade the operating systems of our society. Jess Scully asks, What can we do? The answer is- plenty! All over the world, people are refusing the business-as-usual mindset and putting humans back into the civic equation, reimagining work and care, finance and government, urban planning and communication, to make them better and fairer for all. Meet the care workers reclaiming control in India and Lebanon, the people turning slums into safe havens in Kenya and Bangladesh, and champions of people-powered digital democracy in Iceland and Taiwan. There are radical bankers funding renewable energy in the USA and architects redesigning real estate in Australia, new payment systems in Italy and the Philippines that keep money in local communities, and innovators redesigning taxation to cut pollution and incentivise creative solutions. Glimpses of Utopia is a call for optimism. Humans everywhere are rising up to confront our challenges with creativity, resilience and compassion. Harnessing technology and imagination, we can reshape our world to be fair and sustainable. This book shows us how. ...Show more
$17.99
AUD
Category: Essays
Thoughts on kindness, empathy and strength from Jacinda Ardern, politician, feminist and champion for social equality.
$29.99
AUD
Category: Essays
Heather Morris, author of the internationally bestselling novels The Tattooist of Auschwitz and Cilka's Journey, grew up on a farm in rural New Zealand. On her way back across the paddocks from school, Heather would visit her great-grandfather and listen to his experiences of war - stories he told only Heather. From a young age Heather discovered that people would tell her their stories if she stopped and listened. In Stories of Hope, Heather Morris will explore the art of listening - a skill she employed when she met Lale Sokolov, the Tattooist of Auschwitz. It was her ability to listen that led him to entrust her with his story. Stories of Hope will examine Heather's extraordinary journey, in the form of a series of beautifully rendered tales of the people she has met, the remarkable stories they have shared with her, and the lessons they hold for us all.   ...Show more
$49.99
AUD
Category: Essays
No other writer has journeyed further into the soul of Australia and returned to tell the tale... Watsonia collects the fruits of a writing life. It covers everything from Australian bush humour to America gone berserk; from Don Bradman to Oscar Wilde; from Animal Farmto the Australian parliament. Wher ever Watson turns his incisive gaze, the results are as illuminating as they are enjoyable. Artfully arranged, Watsonia showcases the many sides of Don Watson- historian, speechwriter, commentator, humourist, nature writer and biographer. It also features several previously unpublished lectures and a wide-ranging introduction by the author. This comprehensive anthology - replete with wit, wisdom and diverse pleasures - is essential reading. ...Show more