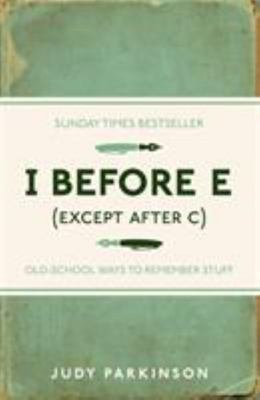 $11.95
AUD
Category: Reference | Series: I Used to Know That ... Ser. | Reading Level: near fine
A Sunday Times top-ten title in 2007 and a bestseller ever since, I Before E (Except after C) has continued to inform and entertain its many readers. Now available in paperback, this delightful gift book has been repackaged with a fresh jacket design for new readers and fans of the series alike. Offerin g reminders of mnemonics from our youth and containing countless more to help us in adult life, this handy collection contains all the memory aids you'll ever need to know: from well-known rhymes, memorable sayings to a selection of more modern methods of boosting one's failing memory. I Before E (Except after C) will ensure you'll never struggle to remember names, dates, facts, figures and events ever again. ...Show more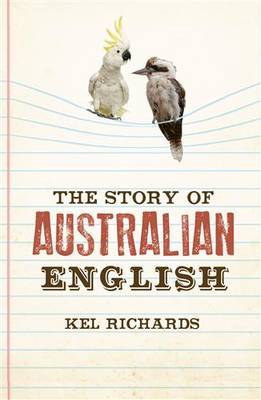 $29.99
AUD
Category: Language
The English language arrived in Australia with the first motley bunch of European settlers on 26 January 1788. Today there is clearly a distinctive Australian regional dialect with its own place among the global family of 'Englishes'. How did this come about? Where did the distinctive pattern, accent, a nd verbal inventions that make up Aussie English come from? A lively narrative, this book tells the story of the birth, rise and triumphant progress of the colourful dingo lingo that we know today as Aussie English. ...Show more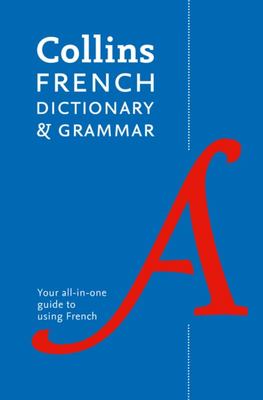 $29.99
AUD
Category: Language | Series: Collins Dictionary and Grammar
An up-to-date dictionary and a user-friendly grammar guide in one handy volume. A clear layout, cultural notes and an easy-to-use grammar section make this the ideal book for intermediate learners. Designed for all intermediate learners of French, whether at school, at home, or for business. 96,000 refe rences and 136,000 translations will help those learning French take their language skills to the next level. * This edition has been revised and updated to offer extensive and relevant coverage of today's English and French, with thousands of phrases and examples guiding the user to the most appropriate translation. * A comprehensive grammar guide presents detailed examples and translations to help users to understand French grammar - the perfect complement to the dictionary. * The clear Collins typography gives the text a contemporary feel, and along with the new alphabet tabs, ensures that users find the information they need quickly and easily. ...Show more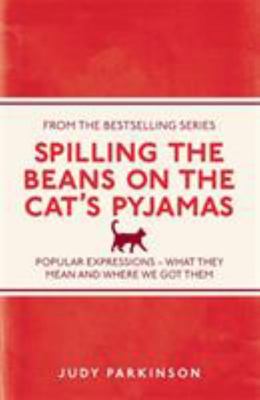 $9.95
AUD
Category: Language | Series: I Used to Know That Ser.
How on earth did 'with bells on' come to express enthusiasm? What do chips on shoulders have to do with inferiority complexes? And who is the face that launched a thousand ships? Did you know that 'the rule of thumb' refers to the use of the thumb to make measurements, as the first joint of the average adult thumb measures one inch? Spilling the Beans on the Cat's Pyjamas provides us with the meanings of these well-worn and much-loved phrases by putting these linguistic quirks in context, and explaining how and why they were first used. Absorbing, diverting and fascinating - as far as gift books go, Spilling the Beans really is the bee's knees! ...Show more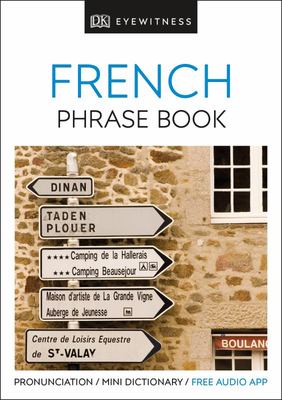 $12.99
AUD
Category: Language
Having aided millions of travellers on their journeys, DK's iconic Eyewitness Phrase Book series is back and better than ever. The perfect language survival guide for everyday situations, Eyewitness Phrase Book: French provides all the key words and phrases you need. Word lists and stunning photographs make learning basic French phrases easier than ever before, and every guide includes a menu guide and two-way dictionary to ensure you're always covered. The brand new audio app allows you to hear many key words spoken aloud by native speakers, making pronunciation simple. Every word is accompanied by a written pronunciation guide to keep your communications smooth and simple as you travel. Previous edition ISBN 9780751369861 ...Show more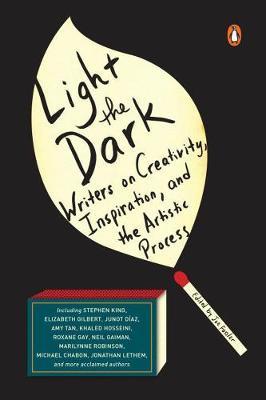 $29.99
AUD
Category: Reference
What inspires you? That's the simple, but profound question posed to forty-six renowned authors in Light the Dark. Each writer begins with a favorite passage from a novel, a song, a poem-something that gets them started and keeps them going with the creative work they love. From there, incredible lesson s and stories of life-changing encounters with art emerge, like how sneaking books into his job as a night security guard helped Khaled Hosseini learn that nothing he creates will ever be truly finished. Or how a college reading assignment taught Junot DYaz that great art can be a healing conversation, and an unexpected poet led Elizabeth Gilbert to embrace an unyielding optimism, even in the face of darkness. Light the Dark collects the best of The Atlantic's much-acclaimed "By Heart" series edited by Joe Fassler and adds brand new pieces, each one paired with a striking illustration. Here is a guide to creative living and writing in the vein of Daily Rituals, Bird by Bird, and Big Magic for anyone who wants to learn how great writers find inspiration-and how to find some of your own. Contributing Authors- Elizabeth Gilbert, Junot DYaz, Marilynne Robinson, Jonathan Lethem, Michael Chabon, Aimee Bender, Mary Gaitskill, Stephen King, Neil Gaiman, Roxane Gay, Angela Flournoy, Jonathan Franzen, Yiyun Li, Leslie Jamison, Claire Messud, Edwidge Danticat, David Mitchell, Khaled Hosseini, Ayana Mathis, Kathryn Harrison, Azar Nafisi, Hanya Yanagihara, Jane Smiley, Nell Zink, Emma Donoghue, Jeff Tweedy, Eileen Myles, Maggie Shipstead, Sherman Alexie, Andre Dubus III, Billy Collins, Lev Grossman, Karl Ove Knausgaard, Charles Simic, Jim Shepard, T.C. Boyle, Tom Perrotta, Viet Than Nguyen, William Gibson, Mark Haddon, Ethan Canin, Jessie Ball, Jim Crace, and Walter Mosley. ...Show more
$22.95
AUD
Category: Language | Series: A Touchstone book
With half a million copies in print, " How to Read a Book" is the best and most successful guide to reading comprehension for the general reader, completely rewritten and updated with new material. Originally published in 1940, this book is a rare phenomenon, a "living" classic that introduces and eluci dates the various levels of reading and how to achieve them from elementary reading, through systematic skimming and inspectional reading, to speed reading. Readers will learn when and how to judge a book by its cover, and also how to X-ray it, read critically, and extract the author s message from the text. Also included is instruction in the different techniques that work best for reading particular genres, such as practical books, imaginative literature, plays, poetry, history, science and mathematics, philosophy and social science works. Finally, the authors offer a recommended reading list and supply reading tests you can use measure your own progress in reading skills, comprehension, and speed." ...Show more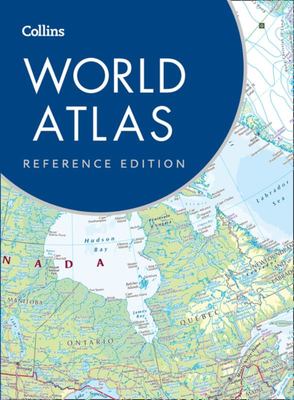 $47.99
AUD
Category: Atlases
A new, fully updated edition of this popular atlas in the stylish and authoritative Collins world atlas range. Designed in the distinctive Collins style, it is the ideal reference atlas for school, home and business use. This is a great value world atlas with more place names and mapping than any other atlas at this price. Discover more about our world, continent by continent, with this Collins World Atlas, which has been brought fully up-to-date to reflect all recent changes. The highly detailed yet clear and accessible maps give balanced worldwide coverage, and the atlas includes beautifully illustrated thematic pages. Also includes maps of the world's physical features, details of all the world's states and territories, a map of world's time zones, internet links and thousands of facts and key world statistics, including world and continental ranking tables, to enhance your knowledge of the world today. CONTENTS INCLUDE * Highly detailed reference maps, beautifully illustrated thematic pages and the latest facts and statistics. * 32 pages showing the latest topical global issues, including climate and weather, population, urbanization and environment. * Detailed section showing key statistics, description and flags for every country in the world. * Section showing stunning satellite images. * Special section listing all the UNESCO World Heritage sites in each continent with location maps. * Detailed index to over 80,000 place names. In short, this Collins World Atlas presents a complete view of the world, bringing it to life through innovative maps, stunning images and detailed content. It offers an exciting perspective on how the planet is made up, how it looks and how it works. ...Show more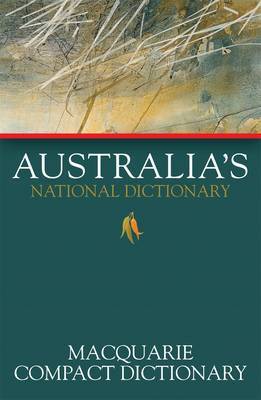 $19.99
AUD
Category: Dictionaries & Thersauruses
Based on the full Macquarie Dictionary, which is in its sixth edition, the Compact is completely up-to-date. In a convenient format, it features: * more than 50,000 words and phrases * more than 75,000 definitions * up-to-date items * clear pronunciations * idiomatic phrases.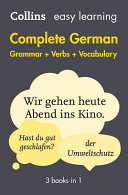 $27.99
AUD
Category: Language | Series: Collins Easy Learning German
The grammar section provides easily accessible information, with key grammatical points highlighted throughout, hundreds of examples of real German, and a full glossary of grammatical terminology. The verbs section offers 127 fully conjugated regular and irregular verbs. Major constructions and idiomati c phrases are given for all verb models. The handy vocabulary section covers 50 topics (such as family, free time, careers, computing, education, food and drink, health, and shopping). ...Show more
$16.99
AUD
Category: Language | Series: Phrasebook Ser.
Lonely Planet Africa Phrasebook & Dictionaryis your handy passport to culturally enriching travels with the most relevant and useful African phrases and vocabulary for all your travel needs. Say hello, ask directions and make friends in Amharic to Zulu; all with your trusted travel companion. With l anguage tools in your back pocket, you can truly get to the heart of wherever you go, so begin your journey now! Get More From Your Trip with Easy-to-Find Phrases for Every Travel Situation! Order with confidence,explain food allergies, and try new foods with the menu decoder Save timeand hassles with vital phrases at your fingertips Never get stuck for wordswith the 3500-word two-way, quick-reference dictionary Be preparedfor both common and emergency travel situations with practical phrases and terminology Meet friendswith conversation starter phrases Get your message across with easy-to-use pronunciation guides Inside Lonely Planet Africa Phrasebook & Dictionary: Full-colourthroughout User-friendly layoutorganised by travel scenario categories Survival phrasesinside front cover for at-a-glance on-the-fly cues Covers Basics -time, dates, numbers, amounts, pronunciation, reading tips, grammar rules Practical -travel with kids, disabled travellers, senior travellers, sightseeing, business, banking, post office, internet, phones, repairs, shopping, bargaining, accommodations, directions, border crossing, transport Social -meeting people, interests, feelings, opinions, going out, romance, culture, activities, weather Safe Travel - emergencies, police, doctor, chemist, dentist, symptoms, conditions Food -ordering, at the market, at the bar, dishes, ingredients The Perfect Choice:Lonely Planet Africa Phrasebook & Dictionary,a pocket-sized comprehensive language guide, provides on-the-go language assistance; great for language students and travellers looking to interact with locals and immerse themselves in local culture. Check out our Fast Talk Phrasebook mobile appfor on-the-go language needs. (Available languages: German, Latin Spanish, European Spanish, French, and Italian.) About Lonely Planet: Started in 1973, Lonely Planet enables curious travellers to experience the world and to truly get to the heart of the places they find themselves. The world awaits! ...Show more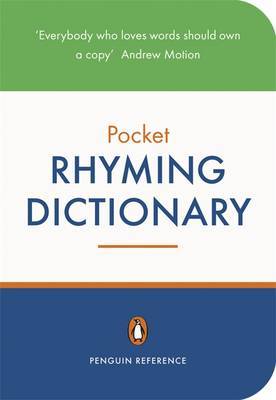 $16.95
AUD
Category: Dictionaries & Thersauruses
Need a rhyme but can't spare the time? Want to make your jingles tingle or crack the code to the ode? Penguin Pocket Rhyming Dictionary is an indispensable companion for anyone who writes verse. Clearly arranged and easy to use, it offers an astonishingly wide range of rhymes for words, from the common to the obscure. ...Show more