$95.00
AUD
Category: Atlases
This Collins world atlas presents a complete view of the world, bringing it to life through innovative maps, stunning images and detailed content. It offers an exciting perspective on how the planet is made up, how it looks and how it works. This atlas takes you further than traditional world atlases gi ving a more complete understanding of the world. The flagship title in the Collins World atlas range, giving a full picture of the Earth through the use of maps, satellite images, space and aerial photography, 3D terrain models and graphics. These features are further enhanced by fact boxes and internet links on each topic. The world section at the beginning of the book addresses issues facing the planet today; including environmental change, terrorism, aids, health, economy, conflicts and poverty. Detailed information is presented in the continental sections of the book. Each continent is introduced by a series of unique fly-over views of the continent. The land cover of the continent is also illustrated by a detailed map, images and text. This section also contains a political map and detailed statistics and flags of all countries and territories. Several current issues facing today's world are also discussed as well as country statistics, graphs and historical time line for each continent. The detailed reference mapping provides comprehensive and balanced coverage of the world in a highly innovative, dynamic and attractive style. These are further enhanced by the addition of world heritage sites throughout the world. The index contains over 80,000 place names and includes full cross-referencing and gazetteer-style entries for the world's most significant places and features. It also includes tables of the top ten of each major geographical feature. The book has extensive cross-referencing throughout, with "Want to know more" boxes on all the spreads allowing the user to move easily through the book and to build up a detailed picture of today's world. ...Show more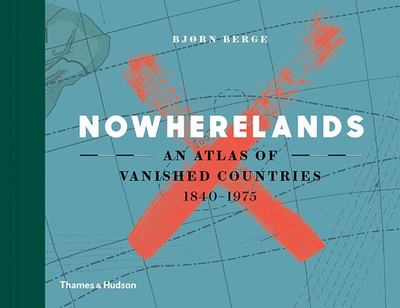 $35.00
AUD
Category: Atlases
These are the stories of fifty countries that once existed but have now have been erased from the map. Varying vastly in size and shape, location and longevity, they are united by one fact: all of them endured long enough to issue their own stamps. Some of their names, such as Biafra or New Brunswick, will be relatively familiar. Others, such as Labuan, Tannu Tuva, and Inini, are far less recognizable. But all of these lost nations have stories to tell, whether they were as short- lived as Eastern Karelia, which lasted only a few weeks during the Soviet- Finnish War of 1922, or as long- lasting as the Orange Free State, a Boer Republic that celebrated fifty years as an independent state in the late 1800s. Their broad spectrum reflects the entire history of the nineteenth and twentieth centuries, with its ideologies, imperialism, waves of immigration, and conflicts both major and minor. The motifs and symbols chosen for stamps have always served as a form of national self- presentation, an expression of the aims and ambitions of the ruling authorities. Drawing on fiction and eye- witness accounts as well as historical sources, Bjorn Berge's witty text casts an unconventional eye on these lesser- known nations. Nowherelands is a different kind of history book that will intrigue anyone keen to understand what makes a nation a nation. ...Show more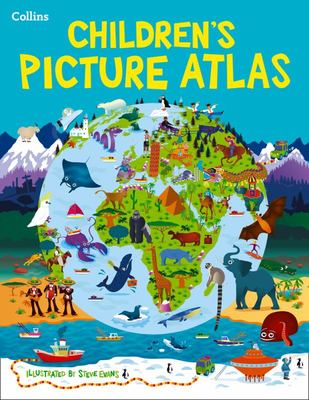 Picture Atlas
by Collins Maps Staff; Steve Evans (Illustrator)
$19.99
AUD
Category: Atlases
The atlas opens with the continents, then presents a world view of countries before exploring deeper into each country and the exciting places to visit within each. The maps are clear, colorful and perfect for children to explore the world and let their imaginations run riot. This book is ideal for home or school and finding out more about the world while also helping to develop essential reading skills. ...Show more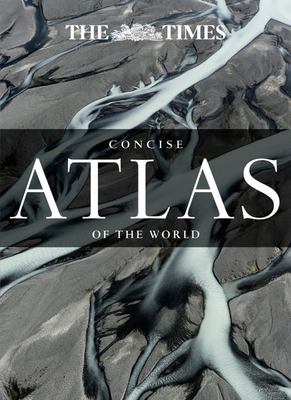 $179.99
AUD
Category: Atlases | Series: The\Times Atlases Ser.
A fully revised and updated thirteenth edition of this major world atlas in the authoritative and prestigious Times Atlas range. This beautifully designed atlas has all the information you need, whether planning a trip, keeping in touch with world news, solving quizzes and crosswords or just exploring t he world from your armchair. Comprehensive reference mapping with 155,000 place names providing an amazingly detailed view of the world, and the illustrated thematic content covers the most important geographical issues of the day, making this atlas a valuable addition to any reference collection. Updates include:* Over 3,500 name changes throughout the world* Addition of St Helena airport and connecting road* Country name change from Czech Republic to Czechia (Czech Republic)* New thematic topics spreads - Climate; Economy; and Power of Maps* New Arctic Ocean map spread* New 'Beneath the ice' Polar maps* New administrative regions in France* New administrative regions in Northern Ireland* Addition of Gaelic alternative names for counties in Ireland* New state of Telengana in India* Addition of Moroccan Berm (security wall) in Western Sahara Historical maps of the world show the political make-up of the world over the last 150 years and the atlas also includes plans of 41 of the world's major cities. A satellite imagery section contains an overview image of each continent, and is complemented with a detailed image. Produced in a quality finish the world atlas comes in a protective slipcase. ...Show more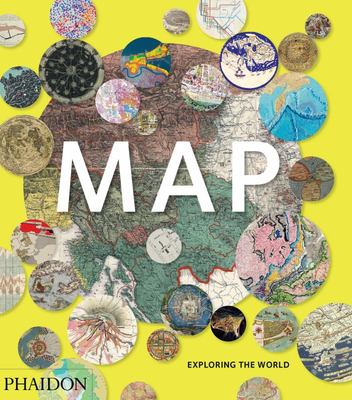 Map: Exploring the World (HB)
by Daniel Huffman (Contribution by); Phaidon Press Editors; Laura Imaoka (Contribution by); John Hessler
$75.00
AUD
Category: Atlases
300 stunning maps from all periods and from all around the world, exploring and revealing what maps tell us about history and ourselves. Map: Exploring the Worldbrings together more than 300 fascinating maps from the birth of cartography to cutting-edge digital maps of the twenty-fist century. The book 's unique arrangement, with the maps organized in complimentary or contrasting pairs, reveals how the history of our attempts to make flat representations of the world has been full of beauty, ingenuity and innovation. Selected by an international panel of curators, academics and collectors, the maps reflect the many reasons people make maps, such as to find their way, to assert ownership, to record human activity, to establish control, to encourage settlement, to plan military campaigns or to show political power. The selection includes the greatest names in cartography, such as James Cook, Gerard Mercator, Matthew Fontaine Maury and Phyllis Pearsall, as well as maps from indigenous cultures around the world, rarely seen maps from lesser known cartographers, and maps of outstanding beauty and surprising individuality from the current generation of map makers. ...Show more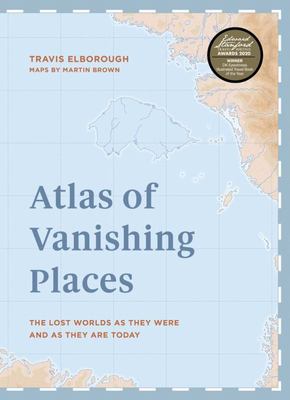 $39.99
AUD
Category: Atlases | Series: Unexpected Atlases Ser.
Maps offer us a chance to see not just how our world looks today, but how it once looked. But what about the places that are no longer mapped? Cities forgotten under the dust of newly settled land? Rivers and seas whose changing shape has shifted the landscape around them? Or, even, places that have see mingly vanished, without a trace? Travis Elborough takes you on a voyage to all corners of the world in search of the lost, disappearing and vanished. Specially commissioned cartography showing each place as It once was and how it is today and archive photography bring these incredible stories to life. ...Show more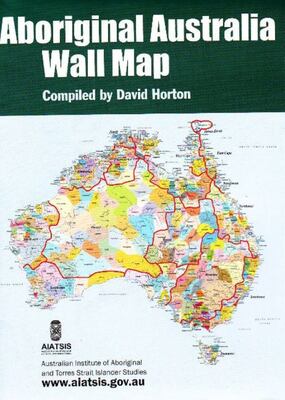 $24.95
AUD
Category: Atlases
ASP's best-selling publication. An attractive educational tool which aims to represent all the language groups of Australia's Indigenous people.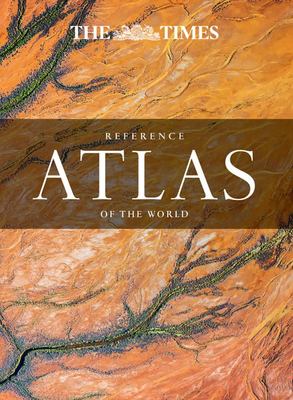 $59.99
AUD
Category: Atlases | Series: The\Times Atlases Ser.
The beautifully illustrated introductory section gives a detailed profile of today's world and covers major contemporary geographical and global issues--such as environment and population growth--through maps, images, statistics, and graphics. Forty-four city plans of the world's major cities, showing m ajor places of interest, have also been revised.The main features include 104 pages of authoritative mapping of the whole world; geographical reference section with flags, statistics and facts for the world's states and territories; statistics and world maps on major geographical themes, including earthquakes, population, cities, climate, and the environment; the latest images of the earth from space; historical mapping of the world from 1858 to the present day; and 45,000 index entries. ...Show more
$34.99
AUD
Category: Atlases | Series: Lonely Planet Ser. | Reading Level: General Adult
Featuring communist bunkers, burning gas craters and at least one sponge-rock fluorescent grotto built by Polish monks, this book reveals weird and wonderful sights the crowds don't reach. We've all heard of India's Taj Mahal, but what about Karna Mata Temple? It's a building teeming with rats so rev ered they enjoy A-list treatment with daily offerings of milk and fruit. It's no secret that visitors to Berlin can see parts of its infamous Wall still standing in the city. Not so many people know that segments of the wall have travelled all around the world and can be found in places including Los Angeles, Japan and Iceland. Stonehenge is one of the UK's most popular tourist sites. So why not beat the crowds and head to Nebraska instead, where you can marvel at a Carhenge - a replica of the great monolith site constructed entirely from vintage cars. This packed and fascinating title takes its readers ona journey through the world's lesser known marvels. Dive into an underworld of the planet's most surprising, fun, perplexing, kitsch and downright bizarre sights - and explore human stories and mysterious happenings that you won't find inside a regular guidebook. From eerie natural wonders to historical oddities and bizarre architecture, this is a travel companion for the incurably curious. About Lonely Planet: Since 1973, Lonely Planet has become the world's leading travel media company with guidebooks to every destination, an award-winning website, mobile and digital travel products, and a dedicated traveller community. Lonely Planet covers must-see spots but also enables curious travellers to get off beaten paths to understand more of the culture of the places in which they find themselves. The world awaits! Lonely Planet guides have won the TripAdvisor Traveler's Choice Award in 2012, 2013, 2014, 2015, and 2016. 'Lonely Planet. It's on everyone's bookshelves; it's in every traveller's hands. It's on mobile phones. It's on the Internet. It's everywhere, and it's telling entire generations of people how to travel the world.' -- Fairfax Media 'Lonely Planet guides are, quite simply, like no other.' - New York Times ...Show more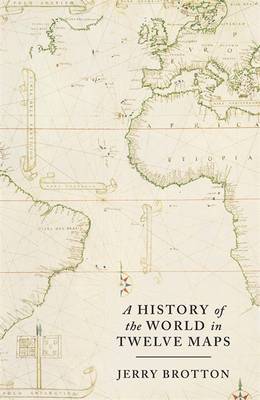 $49.99
AUD
Category: Atlases
Jerry Brotton is the presenter of the acclaimed BBC4 series "Maps: Power, Plunder and Possession". Here he tells the story of our world through maps. Throughout history, maps have been fundamental in shaping our view of the world, and our place in it. But far from being purely scientific objects, world maps are unavoidably ideological and subjective, intimately bound up with the systems of power and authority of particular times and places. Mapmakers do not simply represent the world, they construct it out of the ideas of their age. In this scintillating book, Jerry Brotton examines the significance of 12 maps - from the mystical representations of ancient history to the satellite-derived imagery of today. He vividly recreates the environments and circumstances in which each of the maps was made, showing how each conveys a highly individual view of the world - whether the Jerusalem-centred Christian perspective of the 14th century Hereford Mappa Mundi or the Peters projection of the 1970s which aimed to give due weight to 'the third world'. Although the way we map our surroundings is once more changing dramatically, Brotton argues that maps today are no more definitive or objective than they have ever been - but that they continue to make arguments and propositions about the world, and to recreate, shape and mediate our view of it. Readers of this book will never look at a map in quite the same way again. ...Show more
$49.99
AUD
Category: Atlases
The Phantom Atlas is an atlas of the world not as it ever existed, but as it was thought to be. These marvellous and mysterious phantoms - non-existent islands, invented mountain ranges, mythical civilisations and other fictitious geography - were all at various times presented as facts on maps and atla ses. This book is a collection of striking antique maps that display the most erroneous cartography, with each illustration accompanied by the story behind it. Exploration, map-making and mythology are all brought together to create a colourful tapestry of monsters, heroes and volcanoes; swindlers, mirages and murderers. Sometimes the stories are almost impossible to believe, and remarkably, some of the errors were still on display in maps published in the 21st century. Throughout much of the 19th century more than 40 different mapmakers included the Mountains of Kong, a huge range of peaks stretching across the entire continent of Africa, in their maps - but it was only in 1889 when Louis Gustave Binger revealed the whole thing to be a fake. For centuries, explorers who headed to Patagonia returned with tales of the giants they had met who lived there, some nine feet tall. Then there was Gregor MacGregor, a Scottish explorer who returned to London to sell shares in a land he had discovered in South America. He had been appointed the Cazique of Poyais, and bestowed with many honours by the local king of this unspoiled paradise. Now he was offering others the chance to join him and make their fortune there, too - once they had paid him a bargain fee for their passage...The Phantom Atlas is a beautifully produced volume, packed with stunning maps and drawings of places and people that never existed. The remarkable stories behind them all are brilliantly told by Edward Brooke-Hitching in a book that will appeal to cartophiles everywhere. ...Show more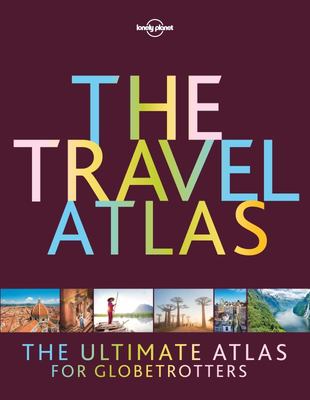 $80.00
AUD
Category: Atlases | Series: Lonely Planet Ser.
This is the ultimate world atlas for globetrotters. Combining our extensive mapping experience and unrivalled destination insight and knowledge, our first dedicated altas makes it easy for you to plan adventures and discover remarkable places around the planet. With Lonely Planet's The Travel Atlasin y our hands, you can explore every part of the world and plan upcoming trips with one simple and easy-to-use resource. Inside, you'll find detailed maps to every country on Earth, with popular regions and destinations presented at greater scale.    Each large page of mapping is accompanied with the area's top sights and activities, while our themed itineraries, ranging from two days to two weeks, will ensure you don't miss the best sights. You'll also find trip planning tools like climate information and transport hubs to help you get there and away. About Lonely Planet: Lonely Planet is a leading travel media company and the world's number one travel guidebook brand, providing both inspiring and trustworthy information for every kind of traveller since 1973. Over the past four decades, we've printed over 145 million guidebooks and grown a dedicated, passionate global community of travellers. You'll also find our content on lonelyplanet.com, mobile, video and in 14 languages, 12 international magazines, armchair and lifestyle books, ebooks, and more. ...Show more