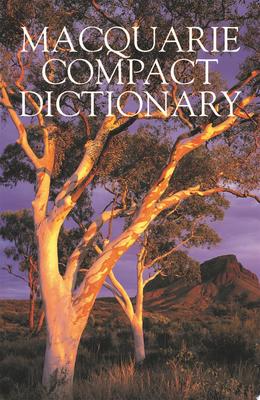 $29.99
AUD
Category: Dictionaries & Thersauruses
The Macquarie Compact Dictionary is based on the complete Macquarie Dictionary Eighth Edition. It is an up-to-date record of the core of Australian English, in a convenient format.The Macquarie Compact Dictionary features:- more than 50,000 words and phrases- up-to-date entries such as cancel culture, d eepfake, eco-anxiety, hygge, influencer, Me Too, ngangkari, single-use, social distancing- pronunciations in the International Phonetic Alphabet- idiomatic phrases- illustrative phrases showing how a word is used in context- free six-month subscription to Macquarie Dictionary Online ...Show more
$27.99
AUD
Category: Dictionaries & Thersauruses
Roget's Thesaurus ranks as one of the greatest English language reference works, used for generations by anyone looking for help in order to write a letter, prepare a speech, solve a crossword, or write any manner of prose or poem. Its sales now exceed 32 million copies. This edition has been revised a nd updated to include all the latest buzzwords and phrases. In addition this new edition of Roget contains useful panels of additional information that include such nuggets of information as signs of the zodiac and the origins of familiar quotations that have become an integral part of our everyday language. ...Show more
$13.99
AUD
Category: Dictionaries & Thersauruses
This simple-to-use, exceptionally complete reference work has been updated, expanded and redesigned to meet the needs of today's most demanding wordsmiths. Included here are over 10,000 new entries--over 60,000 in all, sight, vowel, consonant, and one-, two-, and three-syllable rhymes.
$29.99
AUD
Category: Dictionaries & Thersauruses
In colour, and packed with fascinating features on language, Collins Australian Compact Dictionary is the ideal handy reference for people who love language. With extended word histories, surprising folk etymologies, notes on words borrowed from other languages, and a fantastic supplement, this thoughtf ully designed dictionary is large enough to include all the words and definitions you need, but small enough to hold in one hand. With a clear colour design and easy-to-use layout, browsing is easier than ever. All in all the perfect book for crossword solvers, word-game enthusiasts, and anyone with a passion for English. ...Show more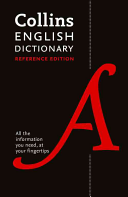 $49.99
AUD
Category: Dictionaries & Thersauruses
A new-style dictionary in a durable and affordable format, for everyday use, with over 295,000 words, phrases and definitions for today's fast-changing world and thousands of fascinating entries for people and places. Ideal for everyday use in the office, at home and for study, this is the dictionary fo r support in all areas of the language. Find out more - thousands of fascinating, fact-filled biographical and geographical entries for people and places. Have confidence - contains more references than any comparable dictionary with over 295,000. Comprehensive and authoritative, with all the words and definitions you need. Get it right - language notes help you choose the right words for every situation and give advice on words that are changing in meaning or use. Be confident - a supplement with hundreds of language tips for everyday use Get there fast - an ultra-clear layout allows you to find information quickly. ...Show more
$49.99
AUD
Category: Dictionaries & Thersauruses
The new Collins Writer's Thesaurus of the English language is a comprehensive thesaurus, and a browsable 'good read' for writers and language lovers. Elegantly packaged, with attractive yet durable binding, this thesaurus is an ideal guide to English for the language lover in your life.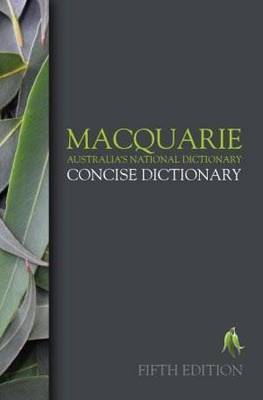 $49.99
AUD
Category: Dictionaries & Thersauruses
The richness of Macquarie distilled into a compact format, the Concise meets the needs of the general reader in a book which is accessible, portable and easy-to-use. This edition features: thousands of new words and up-to-date definitions such as climate wars, ecowarrior, fanta pants, flashpacker, GFC, lifestreaming, toxic debt; new computer words and related technical jargon such as advergaming, breadcrumb navigation, cybersquatting and first-person shooter; new encyclopedic entries such as Barack Obama, Barangaroo, Black Saturday, Earth Hour, Large Hadron Collider, Stephanie Rice and many more; words and phrases from regional Australia, such as black snow, hydro pole, nointer, schnitter and many more; etymologies of words and phrases. ...Show more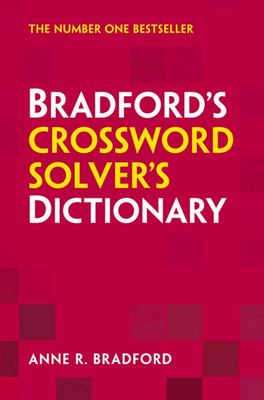 $27.99
AUD
Category: Dictionaries & Thersauruses
The much-loved Bradford's Crossword Solver's Dictionary offers more than 250,000 solutions Users will never again be short of answers to their crossword clues with this unique dictionary that has been compiled and crafted based on the author's 50 years' experience of crossword solving. Every word listed here has appeared as a solution to a real crossword clue. Previous readers have found this book an invaluable reference work for both cryptic and quick crosswords, and new users will be quickly converted. It helps puzzlers to quickly solve any crossword; recognize words used in cryptic crossword clues which indicate that the answeris an anagram, pun, or word-play; learn about different types of cryptic clues; and get instant access to vocabulary lists, with themed panels arranged by length and then alphabetically. ...Show more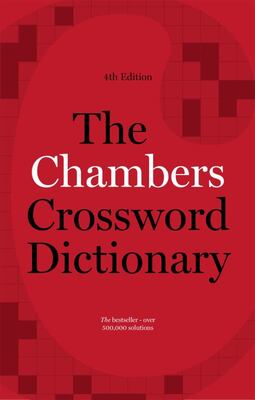 $69.99
AUD
Category: Dictionaries & Thersauruses
The bestselling reference for crossword solvers and setters The Chambers Crossword Dictionary is the perfect tool for any crossword solver - and you know it because it is used by the setters themselves! What makes The Chambers Crossword Dictionary different? Comprehensive, reliable and easy-to-use, this major new edition has been thoroughly revised and updated by a team of crossword experts, and is specially tailored to the needs of crossword solvers. With more than 500,000 solutions to cryptic and quick clues, plus explanations of cryptic clue types and the use of anagram and other indicators, and insights into the world of crossword setting and memorable clues, it is truly the ultimate crossword bible. This new edition features: - Over 500,000 solutions for every kind of crossword. - More than 2,500 crossword code words alerting you to cryptic ploys. - Over 19,500 'one-stop' entries, with both synonyms and encyclopaedic material, for extra guidance in finding the right answer. - A wealth of recent synonyms to give you up-to-the-minute answers. - New topic lists to help you solve general-knowledge clues. - Word lists sorted by length and then alphabetically to make finding solutions easy. - Includes words, phrases, abbreviations, symbols, codes and other cryptic 'building blocks'. - Packed with crossword jargon, anagram and other indicators and essential cryptic vocabulary. - Draws on the latest Chambers Dictionary 13th Edition and the authoritative Chambers reference range. It is packed with expert advice and editorial from: - Derek Arthur (1945-2010), co-editor of The Listener crossword in The Times and of The Chambers Crossword Dictionary, 2nd edition - Ross Beresford, former co-editor of The Listener crossword - Peter Biddlecombe, The Sunday Times crossword editor and The Times Crossword Championship winner (2000, 2007) - Jonathan Crowther, better known to cryptic crossword solvers as Azed, having set crosswords for The Observer for over 40 years - Don Manley, crossword setter for many quality newspapers under various pseudonyms (Duck, Quixote, Bradman, Giovanni) and Church Times crossword editor - Tim Moorey, crossword setter for The Sunday Times and The Times, and crossword editor and setter for The Week and MoneyWeek magazines. He is author of How to Crack Cryptic Crosswords Chambers is one of the world's most respected dictionary and thesaurus publishers. ...Show more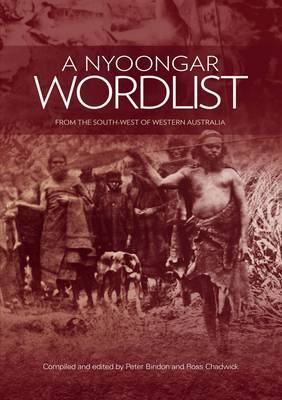 $35.00
AUD
Category: Dictionaries & Thersauruses
A Nyoongar Wordlist brings together in a single volume several separately published word lists for South-West Australian Aboriginal languages and dialects. Commonly these are now known collectively as 'Nyoongar', which, except for some individual words and short phrases still used in daily conversation, is largely unused. However true this may be for the whole language, there remain several hundred Nyoongar words which are preserved as place names throughout the South-West. As development advances and map revision and editing proceed, it is likely that more Nyoongar words will be used as place names and will be added to various maps of the region. Readers will also find clues to the meaning of geographical and place names throughout WA's South-West. ...Show more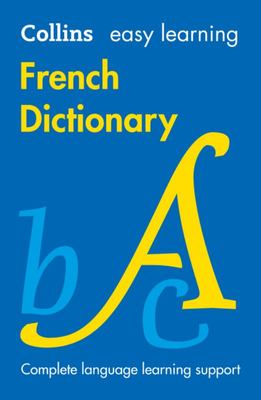 $22.99
AUD
Category: Dictionaries & Thersauruses | Series: Collins Easy Learning French
An up-to-date, easy-reference dictionary with key GCSE curriculum words highlighted and a practical, fun supplement covering key vocabulary areas. It is the ideal dictionary for learners of French, and especially for those aiming for GCSE exam success. Fully endorsed by the exam board, Edexcel. Designed for learners of French, whether you are learning for your GCSE exams at school, in an evening class, for business or to go on holiday. The entries cover everyday French and English (including all essential set expressions) and key curriculum words are highlighted to help with exam preparation. Clear and concise language notes provide information on common grammatical errors and confusable words, while handy culture notes explain cultural differences. French verbs are cross-referred to comprehensive verb tables, helping you find all the French verb forms you need. Combined with a text which is colour-coded and very easy to navigate, the Collins Easy Learning French Dictionary gives a solid foundation for French language learning. * Get it right: thousands of examples of real French show you exactly how translations are used. * Get there fast: clear colour layout takes you quickly to the words you want, with key GCSE vocabulary flagged for rapid identification. * Have confidence: a fun, practical supplement focuses on key exam vocabulary and helps you to use written and spoken French correctly. Visit www.collins.co.uk/languagesupport for free downloadable resources to help you practise and consolidate your language skills. ...Show more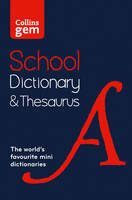 $10.99
AUD
Category: Dictionaries & Thersauruses | Series: Collins School
The perfect reference for all students aged 11-14. A combined dictionary and thesaurus, in the best-selling Gem format, with a new flexi binding, it has been developed with teachers to be the perfect tool for both school work and homework. An invaluable two-in-one reference book in a handy, portable and durable format. Clear, straightforward definitions reflect today's language, while the matching thesaurus entries provide a generous choice of synonyms and antonyms. The "Get It Right" supplement addresses the main points in the 3 key curriculum areas of Grammar, Punctuation and Spelling. You can always rely on Collins to provide you with today's English as all our definitions, examples, idioms and usage notes are based on the Collins Corpus - our unrivalled and constantly updated 4.5 billion-word database. ...Show more