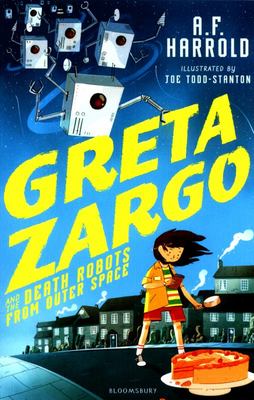 $12.99
AUD
Category: Junior Readers
Nobody knew it at that moment, but only three things stood in the way of the complete destruction of the Earth- one elderly parrot; one eight-year-old spelling mistake; and an intrepid young schoolgirl-turned-reporter in search of a story ... Greta Zargo needs a big scoop if she 's going to win the Pril chard-Spritzer Medal, the quite famous award for great reporting. But big scoops are in short supply in the quiet little town of Upper Lowerbridge, and all Greta 's got to investigate is a couple of missing cakes. But then, with a whoosh of unknown energy, a mysterious silver robot descends from the sky ... A laugh-out-loud funny new series from the author of the critically acclaimed The Imaginary, perfect for fans of Mr Gum, Chris Riddell, and Philip Reeve and Sarah McIntryre 's Oliver and the Seawigs ...Show more
$19.99
AUD
Category: Junior Readers | Series: Polly and Buster
From Australia's best-selling female author, Sally Rippin, comes Polly and Buster - a brand new junior fiction series about the magic of friendship.    Who ever heard of a witch and a monster being friends?   Everyone knows that witches don't mix with monsters. Witches are educated, clever, sophisticate d. But monsters? Monsters are just uncouth. Some are even dangerous.    But Polly the witch and Buster the feelings monster have been best friends forever.  It's the sort of friendship that makes your heart squeeze with happiness.  Somehow, they've managed to keep their friendship a secret.  Until one day, when everything changes ...   Sally Rippin is the author of over 50 books for young readers, including the best-selling Billie B Brown early reader series, and its recent spin-offs, A Billie B Mystery, Billie's Adventures and the Hey Jack! series. Her new series Polly and Buster is accompanied by her own enchanting illustrations.    ...Show more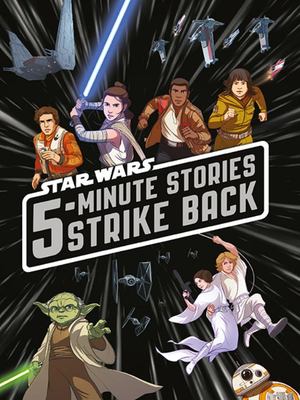 $24.99
AUD
Category: Junior Readers | Series: Star Wars Ser.
Blast off into hyperspace with an all-new collection of twelve action-packed retellings that span the entire Star Wars saga - including two tales from Star Wars: The Last Jedi. Each of these exciting stories can be read in just five minutes - perfect for galactic adventures at lightspeed!
$19.99
AUD
Category: Junior Readers | Series: Polly and Buster
What would you do if everyone thought your best friend was dangerous?   Polly the witch and Buster the monster shouldn't be friends. And they definitely shouldn't be on the run from almost everyone in town. But when Polly is called to the Hollow Valley Mines - the forbidden, haunted mines - by her magic stones, these two best friends have a big decision to make. Do they stay hidden and safe, or risk it all to save the day? The magical sequel toThe Wayward Witch and the Feelings Monster. Written and illustrated by Sally Rippin.   ...Show more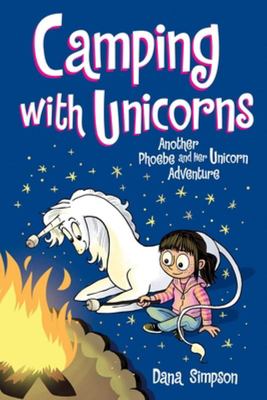 $17.99
AUD
Category: Junior Readers | Series: Phoebe and Her Unicorn
Life is never boring when your best friend is a unicorn! The latest installment in this bestselling series is full of mischief, magic and adventure -- as well as an important reminder to always stay true to yourself. School's out, so Phoebe and her unicorn best friend, Marigold Heavenly Nostrils, have the entire summer to play games, visit the pool, and even go camping. Unicorn horns are excellent utensils for roasting things over the campfire, too, even if Marigold prefers toasted apples to s'mores. While exploring in the woods, Phoebe and friends meet a unicorn named Alabaster, who uses a special video game console that's powered by plants. Throughout her summer adventures, Phoebe learns that being cool isn't all it's cracked up to be, and that it's much better to be your true self. It's all part of the unforgettable experience of Camping with Unicorns. ...Show more
$16.99
AUD
Category: Junior Readers
This is a story about a boy called Pender and a kangaroo called Brindabella, about how they became friends, and all the things that happened to them because of it. Pender and his father live in an old house made of honey-coloured stone in the bush by the river, with only the company of his father's pain tings and the loyal dog, Billy-Bob. Then, on one winter morning, a gunshot amongst the trees changes everything. When Pender rescues Brindabella from the pouch of her murdered mother, an unusual friendship blossoms between the lonely boy and the orphaned joey. But Brindabella is no ordinary kangaroo. And though Pender has saved her life, the untameable wildness of the bush--and freedom--call to her... Lyrical and unforgettable, Brindabella explores the brutal beauty of the Australian bush. ...Show more
$24.99
AUD
Category: Junior Readers | Series: The World's Worst Children
From the phenomenal number-one bestseller David Walliams comes another collection of more hilariously horrible children! Illustrated in glorious and gruesome colour by artist genius, Tony Ross, these stories will appal and delight young readers. Just when you thought it was safe to go back to your books helf, 10 more horrendously hilarious stories about the absolute worst children ever! From ten-year old Hank and his endless pranks on his poor, long-suffering family, to Tandy and her titanic tantrums - this brand new collection is the perfect companion to World's Worst Children books 1 and 2 and an ideal gift for the worst children in your life! This compendium of catastrophically horrid boys and girls is brought to you by the phenomenal number-one bestseller David Walliams, and every story is illustrated in glorious and gruesome colour by the artistic genius Tony Ross. 2018 marks the 10th anniversary of the publication of David Walliams' first novel, The Boy in the Dress. ...Show more
$16.99
AUD
Category: Junior Readers | Reading Level: Children's - Grade 3-4, Age 8-9
James Henry Trotter lives with two ghastly hags. Aunt Sponge is enormously fat with a face that looks boiled, and Aunt Spiker is bony and screeching. He's very lonely until one day something peculiar happens. At the end of the garden a peach starts to grow and grow and GROW. Inside that peach are seven very unusual insects - all waiting to take James on a magical adventure. But where will they go in their giant peach and what will happen to the horrible aunts if they stand in their way? There's only one way to find out. "A true genius . . . Roald Dahl is my hero" - David Walliams ...Show more
$9.99
AUD
Category: Junior Readers | Series: The New Kid
New kids aren't cool. Everyone knows that. Eleven-year-old Sam is the new kid at school but he has a plan, or two, or three to make himself the most popular kid ever. What you are about to read is unforgettable (lonely losers, frog underpants, human umbrellas, bad boys ...). It's bumpy (jumping out a wi ndow is never a good idea). It's the story of a kid who wants to be more. P.S. Sam was not harmed (too much) during the telling of this story. ...Show more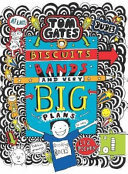 $16.99
AUD
Category: Junior Readers | Series: Tom Gates | Reading Level: very good
From the winner of the Roald Dahl Funny Prize comes the 14th installment in the BRILLIANT Tom Gates series Tom Gates and his hilarious adventures are back Can Tom and DogZombies write a new hit song, get a peek at Delia's TOP SECRET diary AND complete his doodle-a-day mission?
$12.99
AUD
Category: Junior Readers | Series: Kid Normal
A hilarious, illustrated middle-grade adventure about a superhero with no superpowers "Should appeal to readers who enjoy the Captain Underpants and Wimpy Kid series." - School Library Connection When Murph Cooper begins his new school several weeks into the year, he can't help but feel a bit out of h is depth. And it's not because he's worried about where to sit, making friends, and fitting in. It's because his mom has accidentally enrolled him at a school for superheroes. And unlike his fellow students, who can control the weather or fly or conjure tiny horses from thin air, Murph has no special abilities whatsoever. But Murph's totally normal abilities might just be what the world needs. Because not far away is a great big bad guy who is half man and half wasp, and his mind is abuzz with evil plans . . . and when he comes after the best and the brightest, it's up to Murph to be the real hero. With black-and-white illustrations throughout, this laugh-out-loud story proves that heroes come in all shapes and sizes. ...Show more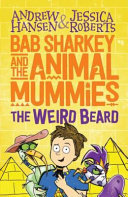 $14.99
AUD
Category: Junior Readers | Series: Bab Sharkey and the Animal Mummies
Award-winning Australian comedian Andrew Hansen, best known for The Chaser, has teamed up with his wife, designer Jessica Roberts, to create their very first children's book series. When twelve-year-old Bab Sharkey finds a magical beard in the Egyptian desert, it attaches itself to his face, making him the Pharaoh and granting him strange powers. Bab also finds the friends he's always needed: a pair of undead animals wrapped in bandages called Scaler the Fish Mummy and Prong the Ibis Mummy. But the previous owner of the Beard, the ancient and evil sorceress the Unpharaoh, is determined to get it back. Can Bab and his new Animal Mummy friends banish the Unpharaoh back to the Afterworld? Award-winning Australian comedian Andrew Hansen, best known for The Chaser, has teamed up with his wife, designer Jessica Roberts, to create their very first children's book series. This hilarious illustrated series is perfect for middle-grade readers with a wacky sense of humour. Will appeal to readers aged 8+ who love humorous texts with songs, heaps of jokes and yummy dustburgers. The black-and-white illustrations provide plenty of added gags and zing to the text. Perfect for fans of comic writers like Ahn Do, Peter Helliar and David Walliams. Will appeal to readers of funny books with a wacky sensibility, as well as to reluctant readers who want to get their hands on a light-hearted romp with many visual clues to help them navigate the storyline. ...Show more