$49.99
AUD
Category: Insects & bugs
Bees are often thought of as yellow and black striped insects that live in hives and produce honey. However, Australia's abundant native bees are incredibly diverse in their appearance and habits. Some are yellow and black but others have blue stripes, are iridescent green or wasp-like. Some are social but most are solitary. Some do build nests with wax but others use silk or plant material, burrow in soil or use holes in wood and even gumnuts! A Guide to Native Bees of Australiaprovides a detailed introduction to the estimated 2000 species of Australian bees. Illustrated with stunning photographs, it describes the form and function of bees, their life-cycle stages, nest architecture, sociality and relationships with plants. It also contains systematic accounts of the five families and 58 genera of Australian bees. Photomicrographs of morphological characters and identification keys allow identification of bees to genus level. Natural history enthusiasts, professional and amateur entomologists and beekeepers will find this an essential guide. Features: * Discover the extraordinary diversity of Australia's native bees, their natural history and fascinating behaviors * Includes identification keys and diagnoses for all five families and 58 genera of Australian bees * Extensively illustrated with photographs of live bees from expert wildlife photographers as well as photomicrographs of diagnostic features for each family and genus. ...Show more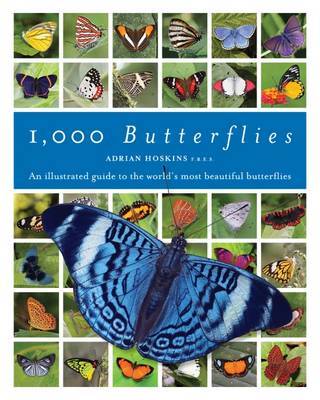 $40.00
AUD
Category: Insects & bugs
This wonderfully illustrated book is essentially a photographic guide to the butterflies of the world. It will cover 1,000 species from every corner of the globe, encompassing all key families and species, including the likes of monarchs, birdwings, swordtails, morphos, glasswings, and so on. Species wi ll be arranged by family with six to eight to a spread (and some flagship species will receive a full page), and each stunning image, taken of wild butterflies in their natural surroundings, is accompanied by useful text on ID, interesting features and geographical distribution. 1,000 Butterflies is the perfect  accompaniment to the author's first title on Butterflies of the World. Put simply this will be the best book of its kind on the market anywhere in the world. It will be an essential reference for butterfly enthusiasts everywhere, from amateurs right through to academics. ...Show more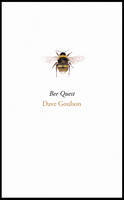 $39.99
AUD
Category: Insects & bugs
A hunt for the world's most elusive bees leads Dave Goulson from the Salisbury plains to the Sussex hedgerows, from Poland to Patagonia. Whether he is tracking great yellow bumblebees in the Hebrides or chasing orchid bees through the Ecuadorian jungle, Dave Goulson's wit, humour and deep love of nature make him the ideal travelling companion. But perhaps Bee Quest is most magical when Dave Goulson explores closer to home, amongst the secret places hidden right under our noses: the abandoned industrial estates where great crested newts roam; or the rewilded estate at Knepp Castle, where, with the aid of some hairy, bluebell-eating Tamworth pigs, nightingale song has been heard for the first time in generations. This utterly charming book will inspire you to think about the ways in which we are all responsible for the future of our world. Through his scientific expertise and passion for conservation, Goulson shows us nature's resilience against the odds, and that beauty hides in the most surprising places. ...Show more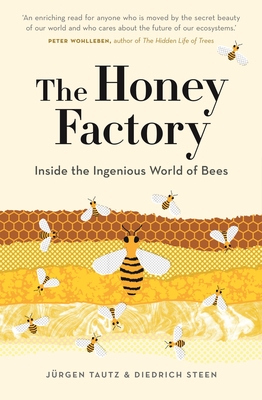 $32.99
AUD
Category: Insects & bugs
Bee hives might look like seething anarchy at first glance, but bees know exactly what they are doing. The universe of the beehive is an intricately organised, delicately balanced ecosystem. From the mighty queen to the lowliest worker bees, each bee plays its part in the whole. The Honey Factoryplunge s the reader into the invisible life of a bee colony and reveals the secrets of this fascinating world. How do worker bees come to a collective decision? What does the honeybees' waggling dance communicate? What provokes the sexual excesses of the young queen bee? And why is the precious relationship between humans and bees a matter of species survival? Combining the most fascinating scientific discoveries and greatest secrets in bee research, The Honey Factoryanswers these questions and more. ...Show more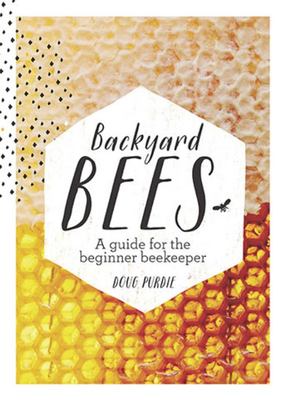 $35.00
AUD
Category: Insects & bugs
Just about anyone can keep bees. All you need is a bit of space in your backyard (or on your rooftop) and a little love for the creatures that pollinate the vegie patches of your neighbourhood. Once introduced to the charms of beekeeping and the taste of warm honeycomb direct from the hive, you'll be ho oked. Backyard Bees is the ultimate guide to installing and maintaining a hive through the seasons. Learn how easy it is to keep happy, healthy bees, and how and when to harvest the liquid gold. Including extensive advice on choosing a hive and the equipment you need; case studies and anecdotes from beekeepers from all walks of life; and 20 delicious recipes for all that honey, from Toasted Honey Granola to Bees Knees Cocktails.   ...Show more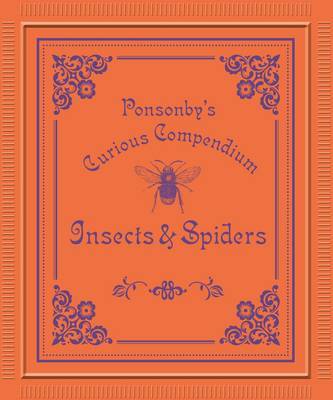 $29.99
AUD
Category: Insects & bugs | Series: Ponsonby's Curious Compendiums
Insects and spiders hold a powerful allure their design is so complex and their scale so entrancingly minute. This compact book, itself hardly bigger than the worlds biggest beetle (which is over five inches long, by the way), contains a generous selection of engravings, every one crammed with detail an d enhanced by informative text. ...Show more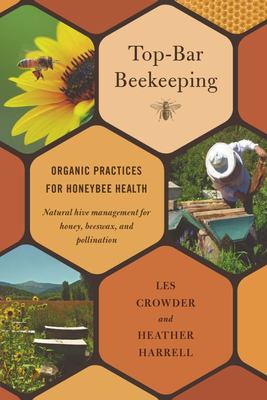 $32.50
AUD
Category: Insects & bugs
In recent years beekeepers have had to face tremendous challenges, from pests such as varroa and tracheal mites and from the mysterious but even more devastating phenomenon known as Colony Collapse Disorder (CCD). Yet in backyards and on rooftops all over the world, bees are being raised successfully, e ven without antibiotics, miticides, or other chemical inputs.More and more organically minded beekeepers are now using top-bar hives, in which the shape of the interior resembles a hollow log. Long lasting and completely biodegradable, a topbar hive made of untreated wood allows bees to build comb naturally rather than simply filling prefabricated foundation frames in a typical box hive with added supers. Top-bar hives yield slightly less honey but produce more beeswax than a typical Langstroth box hive. Regular hive inspection and the removal of old combs helps to keep bees healthier and naturally disease-free. Top-Bar Beekeeping provides complete information on hive management and other aspects of using these innovative hives. All home and hobbyist beekeepers who have the time and interest in keeping bees intensively should consider the natural, low-stress methods outlined in this book. It will also appeal to home orchardists, gardeners, and permaculture practitioners who look to bees for pollination as well as honey or beeswax. ...Show more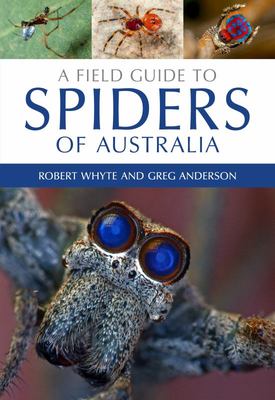 $49.95
AUD
Category: Insects & bugs
Australians have a love-hate relationship with spiders. Some spiders, such as the Redback and the Sydney Funnelweb, inspire fear. Yet Peacock Spiders, with their colourful fan-spreading courtship dances, have won rapturous appreciation worldwide.A Field Guide to Spiders of Australia uses photographs of living animals to help people identify many of the spiders they encounter. Featuring over 1300 colour photographs, it is the most comprehensive account of Australian spiders ever published. With more than two-thirds of Australian spiders yet to be scientifically described, this book sets the scene for future explorations of our extraordinary Australian fauna.This field guide will be enjoyed by naturalists and anyone with an interest in learning more about Australia's incredible arachnids. ...Show more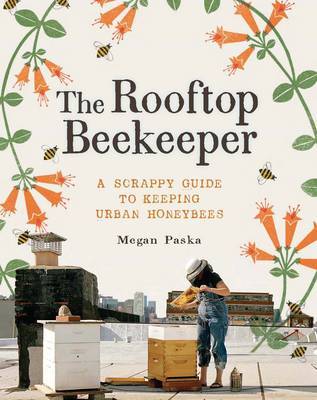 $34.95
AUD
Category: Insects & bugs
Rooftop Beekeeper is a gateway urban-beekeeping guide, from the perspective of a young Brooklynite beekeeper. It's a complete and thorough guide with beautiful hand-drawn illustrations and 75 colour photographs.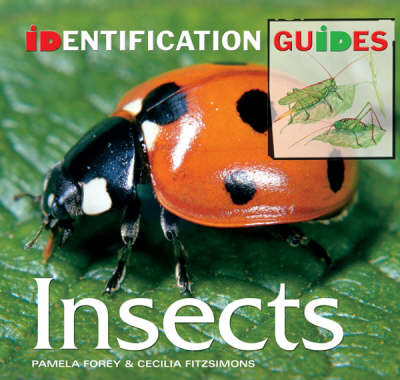 Insects
by Pamela Forey
$24.95
AUD
Category: Insects & bugs | Series: Identification Guides
Part of a series of identification guides designed to help you learn to spot and distinguish between varieties and species of animals and plants. This title features over 170 European insects with bitesize information on characteristics of adult and larvae, distribution and similar species.
$49.95
AUD
Category: Insects & bugs
The second edition of the award-winning book The Complete Field Guide to Butterflies of Australia is a fully updated guide to all butterfly species on Australia's mainland and remote islands. Written by one of Australia's leading lepidopterists, the book is stunningly illustrated with colour photographs , many of which are new, of each of the 435 currently recognised species. There is also a distribution map and flight chart for each species on the Australian mainland, together with information on similar species, variation, behaviour, habitat, status and larval food plants. ...Show more
$45.00
AUD
Category: Insects & bugs
This stunning insight into the micro world of the minibeasts reveals the critical roles these true rulers of our world play in our future survival. Simply put, without the invertebrates (insects) and other tiny critters, humans would not survive. While outlining the importance of the minibeast world, th is book is also a visual feast of detail and colour, capturing form and behaviour that the naked eye isn't normally able to see when encountering these small creatures. The result is a book that captivates the reader while at the same time inspiring a new appreciation for these magnificent animals. Lavishly illustrated with breathtaking macro-photography, each chapter focuses on a specific aspect of minibeasts and includes introductory text followed by images and informative captions. Among the topics covered are the jobs minibeasts perform that enable life on earth to exist, as well as the ways in which they have evolved to suit their environments and how we borrow ideas from them in the fields of biotechnology, engineering and design. As we will come to realise, from new medical drugs to hi-tech robotics, minibeasts provide a wealth of material for humans to draw on to help solve our 21st-century problems. ...Show more