$9.99
AUD
Category: Games & Puzzles | Series: Snap Cards Ser.
Charming and distinctive marsupials and other antipodean creatures adorn this pack of snap cards for hours of fun. Young children can learn gentle lessons of turn-taking, rules and winning and losing while enjoying the delightfully illustrated antipodean wildlife on these snap cards. From kangaroos and koalas to emus, possums and even quokkas, you'll find all the iconic Australian animals here. ...Show more
$32.99
AUD
Category: Games & Puzzles
Piece together this fantastical tiger puzzle, created by epic doodler, Kerby Rosanes. With 1,000 colourful pieces, this jigsaw provides hours of entertainment for adults and children alike. The completed puzzle dimensions are: 73.6 cm x 58.4 cm. On top of the success of Kerby's colouring books, Animorph ia, Imagimorphia and Mythomorphia, his detailed doodle skills have already earned him a solid fan base. He has over 1 million followers on Instagram, his Sketchy Stories Facebook page has more than 2 million likes, and he has over 500K project views on Behance. ...Show more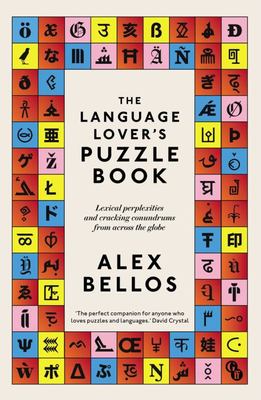 $29.99
AUD
Category: Games & Puzzles
From the bestselling author of Alex's Adventures in Numberland and Can You Solve My Problems? comes a fascinating, hugely entertaining collection of puzzles for crossword addicts and language-lovers of all stripes.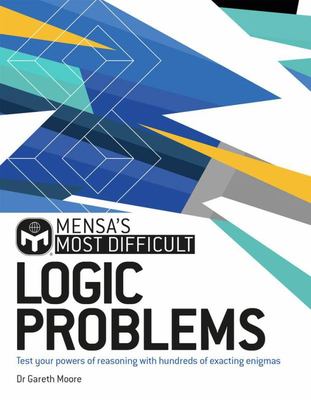 $19.99
AUD
Category: Games & Puzzles | Series: Mensa Ser.
This book consists of 200 difficult puzzles of a variety of different types focussing on logic puzzles and reasoning. Questions include popular puzzles such as Sudoku and nonograms, as well as more diverse word puzzles that will test your ability to analyse and infer to their limits. Puzzle artworks and full-colour illustrations are included throughout. ...Show more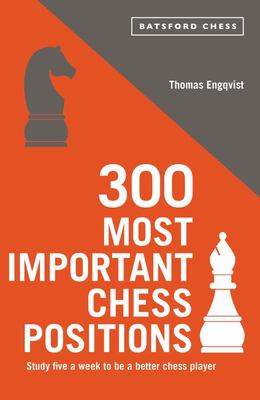 $32.99
AUD
Category: Games & Puzzles
An International Master's guide to the essential positions and strategies in chess.  A great little book of understanding the most important chess positions in the opening of a game, the middle game and the endgame. It cuts to the chase on the most useful positions at all those stages. Perfect for play ers who want to reach a higher level but don't have time to sit for hours and hours each week in less productive study.  Divided into three sections, it comprises section 1, The 50 Most Important Openings (covering 50 openings), section 2. The 150 Most important Middle Game Positions and section 3. The 100 Most important Endgame Positions. For example, the Endgame section has chapters on pawn endings, knightt endings, etc. The Middle game chapters are arranged by positional themes. Each numbered position can be seen as a test yourself quiz (with answers given below the diagrams) to help cement positional understanding. Since it is advisable to repeat the positions from time to time this book can be your life-long companion, enabling you to dramatically increase your positional chess understanding.  An essential strategy book by a Swedish International Master. ...Show more
$19.99
AUD
Category: Games & Puzzles
"Are we there yet?" Banish boredom on any journey with Brainteasers on the Go, a fun and colorful mix of word games, puzzles, mazes, crosswords and more. A must-pack addition on any family trip, it fits easily inside carry-on luggage and will keep kids busy and entertained for hours. Comes with 40 wipe- clean cards and a dry-erase pen, all stored in a small, handy box. Brainteasers include: Scrambled Cities Sequence Patterns About Lonely Planet Kids: Lonely Planet Kids - an imprint of the world's leading travel authority Lonely Planet - published its first book in 2011. Over the past 45 years, Lonely Planet has grown a dedicated global community of travelers, many of whom are now sharing a passion for exploration with their children. Lonely Planet Kids educates and encourages young readers at home and in school to learn about the world with engaging books on culture, sociology, geography, nature, history, space and more. We want to inspire the next generation of global citizens and help kids and their parents to approach life in a way that makes every day an adventure. Come explore   ...Show more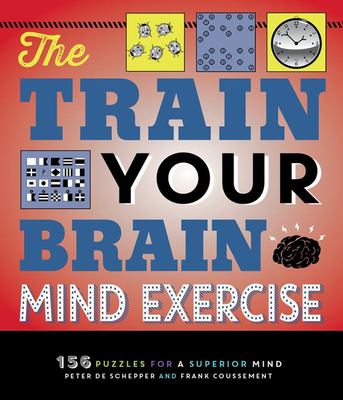 $9.99
AUD
Category: Games & Puzzles
Unusual puzzles take difficulty to new heights, asking puzzlers of all skill levels to condition their brain cells, test their mental endurance, and flex their smarts. This newest addition to the Train Your Brain collection includes 156 unique visual puzzles in a variety of styles that will stretch, en gage, and entertain. These puzzles go beyond your average word search or crossword and include brainteasers, binarios®, golf mazes, letter blocks, anagrams, word pyramids, connects, doodle puzzles, sudoku, and more. ...Show more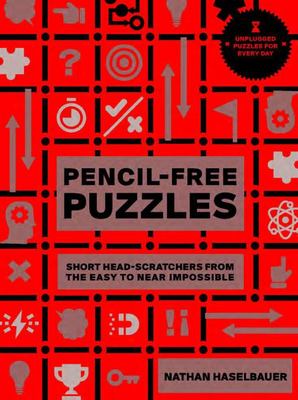 $19.99
AUD
Category: Games & Puzzles
60-Second Brain Teasers Pencil-Free Puzzles contains 201 no-pencil-required brain twisters that take one minute or less. These completely original puzzles range from easy to near-impossible!
$22.99
AUD
Category: Games & Puzzles
Are you smarter than a Singaporean ten-year-old? Can you beat Sherlock Holmes? If you think the answer is yes - I challenge you to solve my problems. Here are 125 of the world's best brainteasers from the last two millennia, taking us from ancient China to medieval Europe, Victorian England to modern-da y Japan, with stories of espionage, mathematical breakthroughs and puzzling rivalries along the way. Pit your wits against logic puzzles and kinship riddles, pangrams and river-crossing conundrums. Some solutions rely on a touch of cunning, others call for creativity, others need mercilessly logical thought. Some can only be solved be 2 per cent of the population. All are guaranteed to sharpen your mind. Let's get puzzling! ...Show more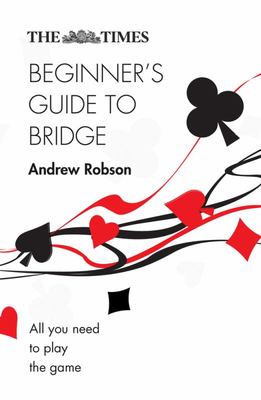 $14.99
AUD
Category: Games & Puzzles
A one-stop practical guide on how to play and master the fascinating and rewarding game of bridge with expert advice throughout from Andrew Robson, the Times bridge correspondent, the world's most famous and successful player and teacher of bridge. Previously published as Collins Need to Know? Bridge. N ow with additional practice deals. Andrew Robson, the Times bridge correspondent, shows you how to play bridge - starting from the basics and taking you through the learning process step-by-step. Using clear illustrations and accompanying text, Andrew gives the reader a complete course in learning the game, including sample hands and ways to practice. You'll also learn about bidding, tricks, scoring and dealing, and etiquette whilst playing. Above all you'll begin to develop the skills you need to play bridge, and win - including ingenuity, working well in a partnership, and a good memory. Contents include: basic bidding and card-play strategies; etiquette and how to score; examples and practice tips; different types of bridge; conventions; evaluating a bridge hand. ...Show more
$19.99
AUD
Category: Games & Puzzles
Recent ground-breaking and exciting studies have shown that cryptic crosswords are among the most effective ways to boost the power and agility of your brain. Why? The answer lies in the art of teasing out a clue, a discipline that calls for logic, interpretation, intuition and deduction as well as the ability to filter nuance and connotation. All these challenges and more are found in the cryptic crossword. And all are invaluable in increasing your brainpower and improving your memory and cognitive capacity. In this entertaining and essential book, cryptic crossword guru David Astle explains how your brain responds to and benefits from attempting these crosswords. A growing body of research suggests cryptic crosswords are the ideal workout for your brain, and Astle shows how regular training of this kind can be fun as well as fundamental. If you've always been intimidated by cryptic crosswords, fear not! Rewording the Brain is an accessible guide to developing and sharpening your puzzle talents. Novices and expert solvers alike will gain plenty of cryptic insights. There has never been a better time to start solving, nor a better teacher than the legendary DA. Also included are 50 cryptic crosswords hand-picked to keep your brain abuzz, ranging from beginner-friendly to fiendishly complicated! ...Show more
$16.99
AUD
Category: Games & Puzzles
The essential companion for the dedicated Mah Jong player who also enjoys the social aspect of the game.   Since the arrival on the market of Patricia Thompson and Betty Maloney's two previous books, The Game of Mah Jong Illustrated and Improve Your Mah Jong, a wide range of hands from many parts of the world has been sent to them. In this player's companion, the authors have put together a cross-filed reference guide where more than 120 hands, illustrated in color, can be quickly identified by following the flip-top headings on each page. A full synopsis of each hand is included. The extra hands give an international flavor to the book, adding new interest and challenges. ...Show more