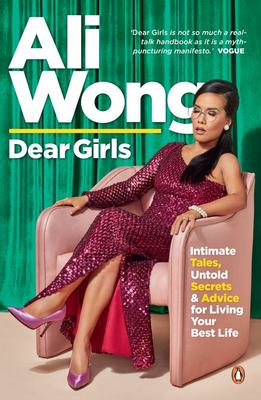 $22.99
AUD
Category: Feel Good Non-fiction
In her hit Netflix comedy special Baby Cobra, an eight-month pregnant Ali Wong resonated so strongly that she even became a popular Halloween costume. Wong told the world her remarkably unfiltered thoughts on marriage, sex, Asian culture, working women, and why you never see new mum comics on stage but you sure see plenty of new dads. The sharp insights and humour are even more personal in this completely original collection. She shares the wisdom she's learned from a life in comedy and reveals stories from her life offstage, including the brutal single life in New York (i.e. the inevitable confrontation with erectile dysfunction), reconnecting with her roots (and drinking snake blood) in Vietnam, tales of being a wild child growing up in San Francisco, and parenting war stories. Though addressed to her daughters, Ali Wong's letters are absurdly funny, surprisingly moving, and enlightening (and gross) for all. ...Show more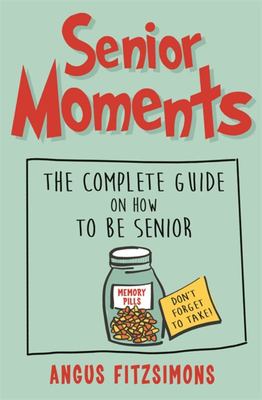 $22.99
AUD
Category: Feel Good Non-fiction
Do you have a list of your books, or do I just have to stare at them?"Shaun Bythell is the owner of The Bookshop in Wigtown, Scotland. With more than a mile of shelving, real log fires in the shop and the sea lapping nearby, the shop should be an idyll for bookworms. Unfortunately, Shaun also has to co ntend with bizarre requests from people who don't understand what a shop is, home invasions during the Wigtown Book Festival and Granny, his neurotic Italian assistant who likes digging for river mud to make poultices. ...Show more
$29.99
AUD
Category: Feel Good Non-fiction | Reading Level: 4 Non Fiction
RICHARD GLOVER: ''You won't agree with all her rules – I, for one, am a great believer in the word "pash" – but there is a good laugh, and a lively argument, to be had on every page.'' 488 Rules for Life is Kitty Flanagan's way of making the world a more pleasant place to live. Applying truth and wit to modern problems. An antidote to stupidity. 488 Rules for Life is not a self-help book, because it's not you who needs help, it's other people. Whether they're walking and texting, asphyxiating you on public transport with their noxious perfume cloud, or leaving one useless square of toilet paper on the roll, a lot of people just don't know the rules. But thanks to Kitty Flanagan's comprehensive guide to modern behaviour, our world will soon be a much better place. A place where people don't ruin the fruit salad by putting banana in it … where your co-workers respect your olfactory system and don't reheat their fish curry in the office microwave ... where middle aged men don't have ponytails … What started as a joke on Kitty Flanagan's popular segment on ABC TV's The Weekly, is now a quintessential reference book with the power to change society. (Or, at least, make it a bit less irritating.) What people (okay, Kitty Flanagan) are saying about this book: 'You're welcome everyone. Thank god for me.' 'I'd rather be sad and lonely, but right.' 'There's not actually 488 rules in here but it sure feels like it'. ...Show more
$19.99
AUD
Category: Chat10Looks3 Recommendations | Series: Picador Classic | Reading Level: very good
With an introduction by P. J. O'Rourke 'Do not read this book in public. You will risk severe internal injuries from trying to suppress your laughter.' Sunday Times I was born in 1939. The other big event of that year was the outbreak of the Second World War, but for the moment that did not affect me. I n the first instalment of Clive James's memoirs we follow the young Clive on his journey from boyhood to the cusp of manhood, when his days of wearing short trousers are finally behind him. Battling with school, girls, various relatives and an overwhelming desire to be a superhero, Clive's adventures growing up in the suburbs of post-war Sydney are hair-raising, uproarious and almost too good to be true ...Told with James's unassailable sense of humour and self-effacing charm, Unreliable Memoirs is a hilarious and touching introduction to the story of a national treasure. A million-copy bestseller, this classic memoir is a celebration of life in all its unpredictable glory.   ...Show more
$19.99
AUD
Category: Feel Good Non-fiction
Kitty Flanagan has been locked in an industrial freezer in Western Australia, insulted about the size of her lady parts in Singapore and borne witness to the world's most successful wife swap in suburban Sydney. It's these valuable lessons from The University of Life that have taught her so many things, including the fact that cliches like 'The University of Life' are reeeally annoying. In these funny, true stories, Kitty provides advice you didn't even know you needed. Useful tips on how not to get murdered while hitchhiking, how to break up with someone the wrong way, and the right way, why it's important to keep your top on while waitressing, and why women between the ages of 37 and 42 should be banned from internet dating. Bridge Burning and Other Hobbies is a collection of laugh-out-loud, cautionary tales from one of Australia's favourite comedians.   ...Show more
$24.99
AUD
Category: Feel Good Non-fiction | Series: Film Tie-in S.
In this unforgettable, and by turns hilarious and harrowing memoir, Augusten Burroughs recounts the bizarre events of his childhood. After his parents' divorce, his mother, a delusional poet, left him in the care of her psychiatrist, a man who might have benefited from a little therapy himself. Suddenly , at age twelve, Augusten found himself living in a dilapidated Victorian mansion with the doctor's bizarre family and a few patients. In the psychiatrist's house, there are no rules, only chaos. The Christmas tree stayed up until summer, Valium was eaten like Pez and, if things got dull, there was always the vintage electroshock-therapy machine under the stairs... RUNNING WITH SCISSORS is a true story, compelling and maniacally funny. Above all, it chronicles an ordinary boy's survival under the most extraordinary circumstances. ...Show more
$22.99
AUD
Category: Feel Good Non-fiction
Shaun Bythell owns the Bookshop, Scotland's largest second-hand bookshop. It contains 100,000 books, spread over a mile of shelving, with twisting corridors and roaring fires, and all set in a beautiful, rural town by the edge of the sea. A book-lover's paradise? Well, almost ... In these wry and hilari ous diaries, Shaun provides an inside look at the trials and tribulations of life in the book trade, from struggles with eccentric customers to wrangles with his own staff, who include the ski-suit-wearing, bin-foraging Nicky. He takes us with him on buying trips to old estates and auction houses, recommends books-both lost classics and new discoveries-introduces us to the thrill of the unexpected find, and evokes the rhythms and charms of small-town life, always with a sharp and sympathetic eye. Hilarious, wry, and charming, Shaun Bythell's stories from his second-hand bookshop in remotest Scotland are sure to delight readers of all stripes. ...Show more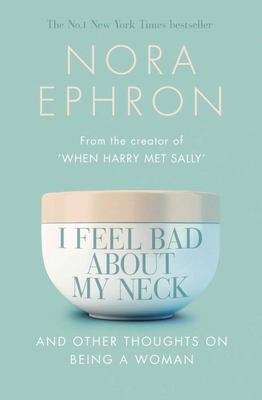 $19.99
AUD
Category: Feel Good Non-fiction | Reading Level: very good
'If I said to you "I absolutely cannot stand my neck" , you'd undoubtedly respond by saying something nice, like, "I don't know what you're talking about." You'd be lying, of course, but I forgive you. You can put makeup on your face and concealer under your eyes and dye on your hair, you can shoot coll agen and Botox and Restylane into your wrinkles and creases, but short of surgery, there's not a damn thing you can do about a neck.' Acclaimed Hollywood filmwriter and director Nora Ephron turns her sharp powers of observation back onto herself in these autobiographical essays as she examines the indignities of ageing for the Baby Boom generation. Filled with witty and biting essays like 'I Hate My Handbag', 'Blind as a Bat' and 'What I Wish I'd Known' this book offers the consolation that no matter how much your neck sags, your boobs droop, your skin wrinkles and your children don't appreciate you, someone has been there before you. Laugh-out-loud funny, irreverent and brutally honest, Nora Ephron captures the essence of what it means to be a woman growing older in a book that will strike chords of empathy, heartbreak, and hilarity with any woman who reads it. ...Show more
$22.99
AUD
Category: Feel Good Non-fiction
A take no prisoners' approach to life has seen Paul Carter heading to some of the world's most remote, wild and dangerous places as a contractor in the oil business. Amazingly, he's survived (so far) to tell these stories from the edge of civilization, and reason.
$22.99
AUD
Category: Feel Good Non-fiction
One of the most anticipated books of 2017: Boston Globe, New York Times Book Review, New York's "Vulture," The Week, Bustle, BookRiotAn NPR Best Book of 2017An AV Club Favorite Book of 2017A Barnes & Noble Best Book of 2017A Goodreads Choice Awards nominee   David Sedaris tells all in a book that is, literally, a lifetime in the making.For forty years, David Sedaris has kept a diary in which he records everything that captures his attention-overheard comments, salacious gossip, soap opera plot twists, secrets confided by total strangers. These observations are the source code for his finest work, and through them he has honed his cunning, surprising sentences.   Now, Sedaris shares his private writings with the world. Theft by Finding, the first of two volumes, is the story of how a drug-abusing dropout with a weakness for the International House of Pancakes and a chronic inability to hold down a real job became one of the funniest people on the planet.   Written with a sharp eye and ear for the bizarre, the beautiful, and the uncomfortable, and with a generosity of spirit that even a misanthropic sense of humor can't fully disguise, Theft By Finding proves that Sedaris is one of our great modern observers. It's a potent reminder that when you're as perceptive and curious as Sedaris, there's no such thing as a boring day. ...Show more
$22.99
AUD
Category: Feel Good Non-fiction
Carter writes as if he has ADD, careering through his life on oil rigs in exotic locations. He won't win the Booker, but his yarns burn with anarchic energy ...in a word, irrepressible.' - Herald Sun He's back on the rigs and back in trouble. Picking up right where he left off, Paul Carter pulls out mor e tall tales of a mad, bad and dangerous life in the international oil trade. Starting with action and mayhem galore This Is Not A Drill sets an unrelenting pace that just doesn't let up, as Paul almost drowns when the Russian rig he's working on begins to capsize; is reunited with his Dad - another adrenaline junkie; gets married; hangs out with his rig pig buddies in exotic locations; gets hammered on vodka in Sakhalin; and spends a couple of interesting weeks in Afghanistan with some mates who run an outfit that just happens to contract out mercenaries for hire ...This is the next fast, furious and very funny book from Paul Carter, the author of the bestselling Don't Tell Mum I Work on the Rigs, She Thinks I'm a Piano Player in a Whorehouse. ...Show more