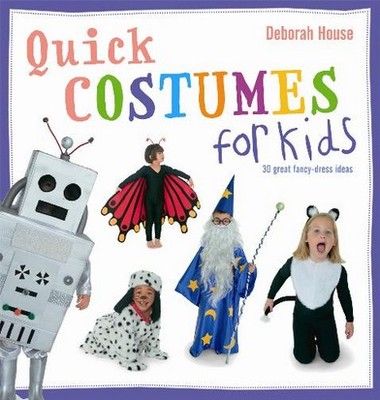 $19.99
AUD
Category: Sewing
An imaginative collection of 30 easy-to-make costumes including classic favourites for Halloween and Christmas plus great ideas for party fun. This book uses simple step-by-step instructions for low-sew or no-sew techniques with a pattern section with full-size templates. The book also incorporates fun ideas to get the kids involved - from making pompoms to decorating hats. ...Show more
The Sewing Book
by Alison Smith; Dorling Kindersley Publishing Staff
$49.99
AUD
Category: Sewing
Over 300 techniques that show you how to sew absolutely everything--from clothes to home decor--plus 10 stylish new projects and updated information on more than 100 tools and 50 fabrics, with a glossary of sewing terminology.   Whether you are sewing clothes for children and adults, making home decor , or doing alterations, master every hand-sewing and machine-sewing technique for everything from darts, tucks, and pleats to hems, fasteners, and mending, with close-up photographs and clear instructions to demystify even the trickiest techniques. Choose from 15 fresh, stylish projects to practice your skills, explore in-depth coverage of more than 100 tools and 250 techniques, and browse a visual directory of more than 50 fabrics in The Sewing Book--the ultimate bible for beginners and seasoned stitchers alike. ...Show more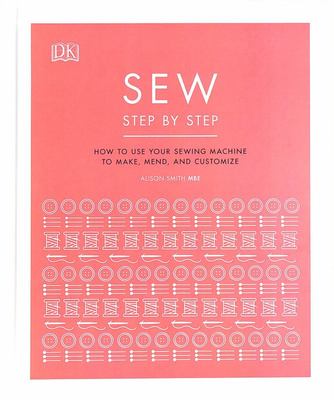 $29.99
AUD
Category: Sewing
Make, mend, and customize your own wardrobe with this highly photographic beginner's guide to machine sewing, featuring more than 200 step-by-step techniques. If you've never used a sewing machine before, or if you want to refresh your skills, Sew Step by Stepwill give you the essentials. Taking you th rough the basics, including the features of a sewing machine and the qualities of different fabrics, this simple handbook will soon have you making and mending your own clothes and home furnishings. Discover how to read patterns and adapt them to different body measurements, and find the right fabric for every project with an easy-to-use guide to different materials. Follow fully illustrated guides to more than 200 key techniques, including how to insert collars, sleeves, and pockets into garments, and how to customize them with delicate finishing touches, including applique and quilting. Easy to use and fully illustrated, Sew Step by Stepgives you the confidence you need to design, create, and mend with your sewing machine. ...Show more
$34.99
AUD
Category: Sewing
Packed with photographs and diagrams for 75 quilt blocks, The Quilt Block Book teaches you three basic block construction methods to get you started in the world of quilt blocks. The blocks are divided into three sections by technique: quick piecing, foundation (paper) piecing, and applique blocks. Each section includes basic technique instruction, followed by 25 blocks. Follow the step-by-step instructions to quickly learn the order of construction and directions for pressing seam allowances, while color diagrams of the blocks show them used in multiples so you can plan out your full quilt as you go along. The perfect mix of original designs and modern interpretations of traditional patterns, this book offers something for both the beginner and experienced quilter. Each block can be interpreted in endless fabric combinations, so you'll gain a wealth of inspiration. Whether you choose to use the blocks for full quilts, small decor pieces, or even fashion accents is completely up to you. Links to online patterns make it easy for you to print out patterns for the blocks in the size you want. Paper-pieced blocks can be printed out on paper to go straight from printer to sewing machine; no tracing necessary. The author's unique approach to foundation piecing provides the full patterns plus the option of individual rough-cut templates for each segment that prevent inadequate coverage. Patterns for quick-pieced and applique blocks include seam allowances, so you can forget about having to draw templates and add seam allowances. ...Show more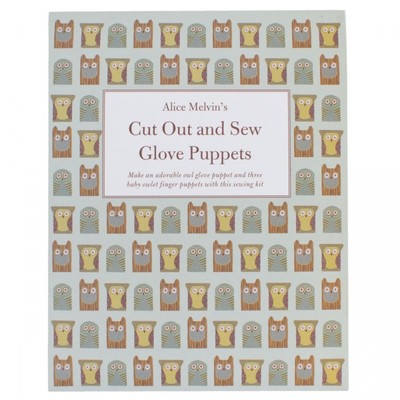 $13.95
AUD
Category: Sewing
Tate Publishing Alice Melvin's Cut Out and Sew glove puppets. Features fabric for a glove puppet and three finger puppets. Measures approximately 27cm x 21cm. Suitable for ages 3+. Give your little one the glow of having made something with her own hands with these delightful Tate Publishing Cut Out and Sew glove puppets. The whole family can get involved in making and playing with these lusciously designed toys. If you like this, keep up your little one's arts and crafts interest with Kidsonroof Totem nature or Kidsonroof Bo Buro writing desk with two stools. ...Show more

$45.00
AUD
Category: Sewing | Series: Gertie's Sewing Ser.
The mid-20th century was an amazing time for American women's fashion Following the war, women started looking to American designers rather than French couture houses for inspiration and to demand clothing they could move in, even play in. In this follow-up to Gertie's New Book for Better Sewing, Gretch en "Gertie" Hirsch celebrates the classic casual styles that icons like Katharine Hepburn, Audrey Hepburn, and Rosie the Riveter made famous--think wide-legged trousers, fitted capri pants, beach rompers, shorts, knit tops, jeans, and day dresses. In Part I, Hirsch introduces key techniques for sportswear construction--from working with knit fabrics to the intricacies of pant-making--and in Part II, she showcases a 30-plus-piece vintage-inspired casual wardrobe. ...Show more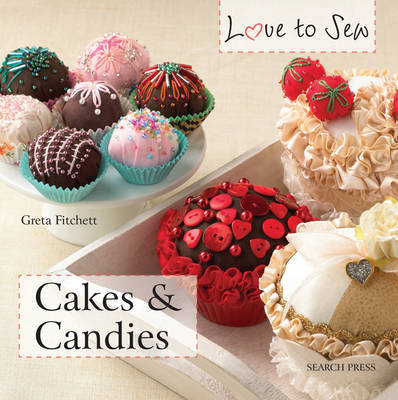 $21.99
AUD
Category: Sewing | Series: Love to Sew
Fabric and thread are all you need to create this wonderful range of stitched confectionary, and once decorated with buttons, ribbons and beads they look good enough to eat. These tempting treats are great fun to make and can be used to decorate your home or provide a special and unique gift for a frien d or relative. Projects include a box of chocolates, a fruit tart, a creamy meringue, cup cakes, and much more. ...Show more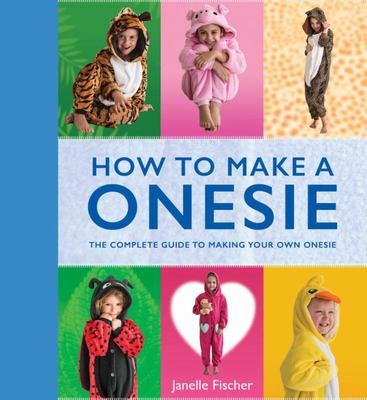 $24.99
AUD
Category: Sewing
Make Your Own Onesie has 20 sewing projects on how to make your very own Onesie for toddlers and young children.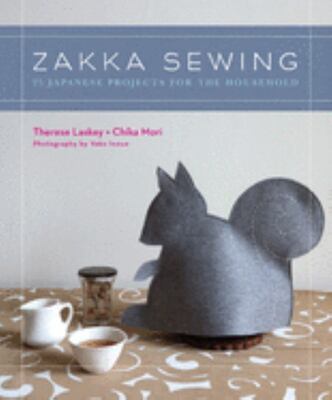 $45.00
AUD
Category: Sewing
The phrase "Made in Japan" once conjured images of assembly-line production, but now it connotes well-made products that are unique and ingeniously designed--sometimes elegant, sometimes cute, always charming. And none are more charming than the graceful, functional, sewn objects called zakka. In Japane se, zakka means "household goods," referring specifically to hand-sewn items for domestic use--tableware, kitchenware, containers of various kinds, even simple clothing. Therese Laskey and Chika Mori were enchanted by the many clever pieces they saw online but disappointed that directions and patterns were solely in Japanese. They knew they had to put together an authentic zakka book for English-speaking crafters. To do so, the authors enlisted the help of some of the best zakka makers in Japan to create 25 projects ranging from utterly simple (an appliqued pot holder, flower-shaped coasters) to ambitious (a house-shaped camera cozy, an adorable pair of comfy padded slippers). Each project includes easy-to-follow instructions and how-to illustrations. The lovely photos of finished pieces were taken by New York-based Japanese photographer Yoko Inoue.   ...Show more
$19.99
AUD
Category: Sewing
Learn how to use simple sewing and mending techniques to extend the life of the clothes you love. Have you ever thrown good clothes away simply because you didn't know how to mend them? Have you got clothes that you can't bear to part with, but need a fresher look? Then this book is for you. With fast f ixes and clever techniques, Mend it, Wear it, Love it has everything you need to mend and care for your clothes, and stitch your way to a more sustainable wardrobe. Detailed step-by-step illustrations and clear instructions explain how to mend, customize, and care for your clothes in a range of materials. Enjoy your clothes for longer, express your creativity, and live more sustainably. ...Show more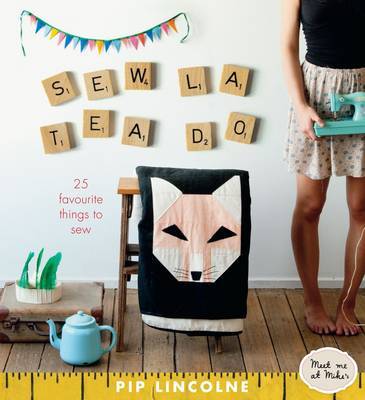 $62.00
AUD
Category: Sewing
A gorgeous book for beginner sewers and crafters. Pip Lincolne shows you how to make 24 beautiful things for yourself, your home and your family. There's a blanket to roll up and take to the movies, cute-as-a-button kids' trousers and a super pretty wrapskirt. Learn how to make cushion covers from secon d-hand shirts or a simple sundress for lazy summer days in the park. Each project is carefully designed for beginner sewers, with an easy-to-use pattern and a list of all of the materials you will need. Pip also takes you through a range of simple sewing techniques and stitches, and there are heaps of suggestions for variations so you can experiment with new ideas once you've got your head around the basics. ...Show more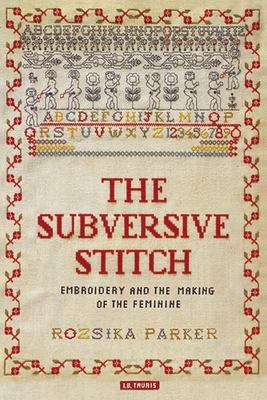 $37.95
AUD
Category: Sewing
Rozsika Parker's re-evaluation of the reciprocal relationship between women and embroidery has brought stitchery out from the private world of female domesticity into the fine arts, created a major breakthrough in art history and criticism, and fostered the emergence of today's dynamic and expanding cra fts movements. "The Subversive Stitch" is now available again with a new Introduction that brings the book up to date with exploration of the stitched art of Louise Bourgeois and Tracey Emin, as well as the work of new young female and male embroiderers. Rozsika Parker uses household accounts, women's magazines, letters, novels and the works of art themselves to trace through history how the separation of the craft of embroidery from the fine arts came to be a major force in the marginalisation of women's work. Beautifully illustrated, her book also discusses the contradictory nature of women's experience of embroidery: how it has inculcated female subservience while providing an immensely pleasurable source of creativity, forging links between women. ...Show more