$39.99
AUD
Category: Pregnancy & Babies
The world's favourite pregnancy book just got better.  This cover-to-cover new edition is filled with must-have information, advice, insight, and tips for a new generation of parents. With Heidi Murkoff's trademark warmth, empathy, and humour, What to Expect When You're Expecting answers every conceiva ble question expectant parents could have, including dozens of new ones based on the ever-changing pregnancy and birthing practices, and choices they face. Advice for partners is fully integrated throughout the book. What to Expect When You're Expecting has long been the go-to manual for parents-to-be around the world. With detailed week-by-week explanations of what is happening to mother and baby, and advice backed by the latest research - think preparation, diet, self-care and complications - this book reassures parents while it tackles problems and addresses issues particular to today's technological, multicultural and rapidly changing society - from the use of alternative medicine and assisted conception, to options for labour, delivery and much more. Totally revised and updated for a new generation of expectant mothers and fathers.  ...Show more
$29.99
AUD
Category: Pregnancy & Babies
An accessible, practical guide to preventing and managing children's allergies and improving their immune systems, from leading gastroenterologist Dr Vincent Ho.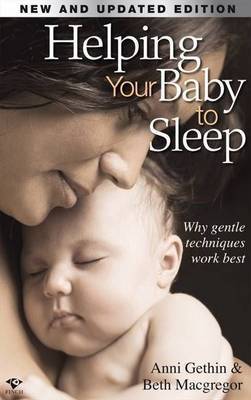 $29.95
AUD
Category: Pregnancy & Babies
The authors present fascinating research into how babies develop and how infant sleep works. They give many examples and recount the experiences of parents. Their methods are adaptable and loving, even if they mean spending more time, more care, and more energy on parents and their babies.
$19.99
AUD
Category: Pregnancy & Babies
Choosing a name for your baby has never been easier. Deciding on a name is one of the most exciting decisions you'll make ahead of your new arrival but with so much choice it can be daunting to know where to start. Best Baby Names 2021 is full of inspirational names for your new baby. Whether you want a classic or a modern name or you don't know either way this book will give you an A-Z of 9,000 possibilities. With advice and tips on how to choose the best name for your baby, how to approach relatives and all their opinions and the latest trends, you can find the ideal name and feel confident in your choice. ...Show more
$39.99
AUD
Category: Pregnancy & Babies
When is my baby ready for first foods?Which foods should I try first?How do I introduce the critical nutrients?What do I need to know about allergies?Annabel has worked with a leading children's dietitian to make sure all the information is completely up to date and reliable, covering everything from su pplements and allergies to catering for vegetarian or vegan diets. With a bright, bold design that's packed with infographics, charts, illustrations and photography, the book is easy to dip in and out of whenever you need it. The recipes are organised by age group so you'll know how to cater for first tastes, second-stage weaning and beyond. There are also sample meal planners for each stage so you can easily plan ahead. Annabel shows you how to prepare the best foods so they are the right shape and size for baby-led weaning, how to make tasty no-cook purées, how to pair ingredients to make the most from the nutrients, and so much more. ...Show more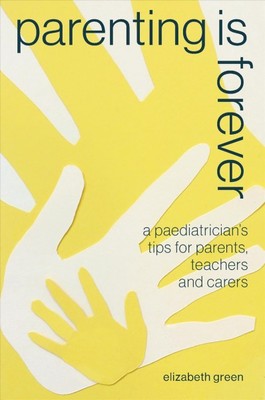 $34.99
AUD
Category: Pregnancy & Babies
`Believe and trust in your children. But most of all, be kind.' Parents ask, `Why are children so anxious?', `Has my child got autism?', `How do I calm a screaming baby, yelling child, or angry teenager?', and `What can I do when my child wants to die?' Anxiety, autism, ADHD, and learning problems make school hard. Depression, self-harm, cyberbullying, and eating disorders are part of our complex lives. Stress, busyness, and a digital world changes parenting. Parenting is Forever reflects the ongoing conversations of a paediatrician with those who care for children. It is influenced by her experience as a parent and from helping more than 30,000 families over twenty-five years. Dr Elizabeth Green shares her practical tips for navigating the developmental stages of childhood. From before birth, through early childhood and adolescence, to adulthood. Parenting is not a competition. It's okay to fail and try again. That's what makes us better parents. ...Show more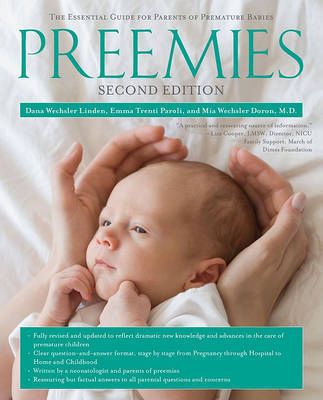 $35.00
AUD
Category: Pregnancy & Babies
"Preemies" is the only resource of its kind -- a comprehensive "Dr. Spock"-like reference that is both reassuring and realistic, delivering up-to-the-minute information on medical care in a warm, caring, and engaging voice. Authors Dana Wechsler Linden and Emma Trenti Paroli are parents who have "been t here." Together with neonatologist Mia Wechsler Doron, they answer the dozens of questions that parents will have at every stage -- from high-risk pregnancy through preemie's hospitalization, to homecoming and the preschool years -- imparting a vast, detailed store of knowledge in clear language that all readers can understand. "Preemies" covers topics related to premature birth, including: What are your risk factors for having a premature baby? Can you do something to delay early labor? What do doctors know about you baby's outlook during her first minutes and days of life? How will your preemie's progress be monitored? Can you breastfeed your preemie? How do you cope with a long hospitalization? What should you know if your baby needs surgery? Are there special preparations for you baby's homecoming? What kind of stimulation during the first year gives your baby the best chance? Will your preemie grow up healthy? Normal? ...Show more
$22.99
AUD
Category: Pregnancy & Babies
Award-winning Emily Oster debunks myths about pregnancy to empower women while they're expecting. Pregnancy is full of rules. Pregnant women are often treated as if they were children, given long lists of items to avoid-alcohol, caffeine, sushi- without any real explanation from their doctors about why . They hear frightening and contradictory myths about everything from weight gain to sleeping on your back to bed rest from friends and pregnancy books. In EXPECTING BETTER, Oster shows that the information given to pregnant women is sometimes wrong and almost always oversimplified. When Oster was expecting her first child, she felt powerless to make the right decisions for her pregnancy so Oster drew on her own experience and went in search of the real facts about pregnancy using an economist's tools. Economics is the science of determining value and making informed decisions. To make a good decision, you need to understand the information available to you and to know what it means to you as an individual. EXPECTING BETTER overturns standard recommendations for alcohol, caffeine, sushi, bed rest, and induction while putting in context the blanket guidelines for fetal testing, weight gain, risks of pregnancy over the age of thirty-five, and nausea, among others. Oster offers the real-world advice one would never get at the doctor's office. Knowing that the health of your baby is paramount, readers can know more and worry less. Having the numbers is a tremendous relief-and so is the occasional glass of wine. This groundbreaking guidebook is as fascinating as it is practical. ...Show more
$32.99
AUD
Category: Pregnancy & Babies
The bestselling parents' guide towards happy, sleeping babies from birth to two years, from the international baby whisperer Tizzie HallFULLY REVISED AND UPDATED 2015Tizzie Hall has gained an international reputation as a baby whisperer and miracle worker. Even from an early age, Tizzie knew how to read babies' body language and cries, and from that auspicious beginning she has developed a series of sleep routines that have provided parents and babies with a good night's sleep the world over. Save Our Sleep is the book that parents asked Tizzie to write, and with over 215,000 copies sold it has become the only book parents need to cure their own sleep deprivation! New material includes new routines, integrated feedback on routines, dummy use, express feeding, dealing with premature babies and twins, more information on teaching your baby to self-settle and brand new case studies and tips.Visit Tizzie's website at www.saveoursleep.com ...Show more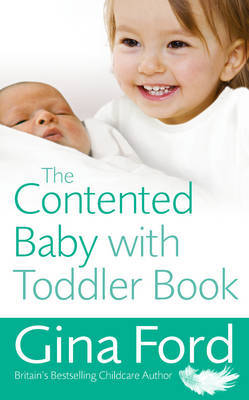 $27.99
AUD
Category: Pregnancy & Babies
The prospect of bringing a tiny baby home when you already have a toddler can be extremely daunting. Life with a newborn baby is tiring and challenging enough but with a demanding elder brother or sister to deal with too, how do you cope? Written in the same reassuring, accessible style as her bestselli ng the "Contented Little Baby Book", "The Contented Baby with Toddler Book" is full of practical tips and sanguine advice that will calm and reassure all panicked parents. A major feature of the book is the adaptable routines, specifically designed to help you structure your day and meet all the needs of your toddler and your new baby ...and still have time for lots of cuddles. By using Gina's easy-to-follow methods not only will you have a contented baby who feeds regularly and sleeps through the night from an early age, but also a happy, involved toddler who remains calm and co-operative during this unsettled time. ...Show more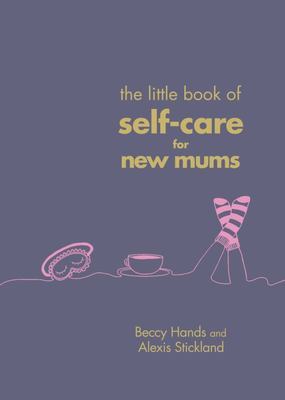 $32.99
AUD
Category: Pregnancy & Babies
Read this book for an instant pick-me-up. Whether this is your first or fifth baby, The Little Book of Self-Care for New Mums is your handy survival guide to managing the emotional and physical rollercoaster of becoming a new mum. Bringing together decades of experience from a midwife and a doula, you 'll find invaluable tips and tricks to boost confidence and calm frazzled nerves - plus answers to all those questions you may be too embarrassed to ask. From creating cooling breast pads with chamomile tea and quick stretches to relieve aching muscles, through to easy recipes to nourish your postnatal body and 5-minute fixes to restore your sense of humour, this is the book you can turn to when the overwhelm sets in. Beautifully illustrated in full-colour, it covers everything you need to know about the postnatal period to feel supported, empowered and understood. ...Show more
$14.95
AUD
Category: Pregnancy & Babies | Series: Dolly Fiction
This bestselling classic explains the facts of life to young children in an age-appropriate and straightforward manner, accompanied by lively illustrations.