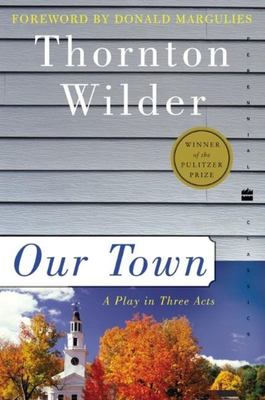 $24.99
AUD
Category: Plays | Series: Perennial Classics Ser.
Our Town was first produced and published in 1938 to wide acclaim. This Pulitzer Prize–winning drama of life in the town of Grover 's Corners, an allegorical representation of all life, has become a classic. It is Thornton Wilder's most renowned and most frequently performed play. It is now reissued in this handsome hardcover edition, featuring a new Foreword by Donald Margulies, who writes, "You are holding in your hands a great American play. Possibly the great American play." In addition, Tappan Wilder has written an eye-opening new Afterword, which includes Thornton Wilder's unpublished notes and other illuminating photographs and documentary material. ...Show more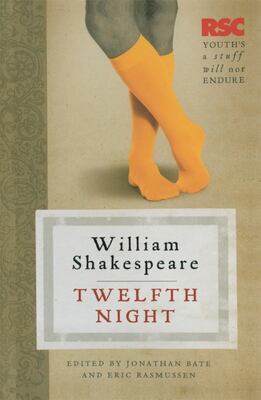 $19.95
AUD
Category: Plays | Series: RSC Shakespeare
From the Royal Shakespeare Company -- a fresh new edition of Shakespeare's great comedy of love, folly and mistaken identity THIS EDITION INCLUDES: * An introduction to Twelfth Night by award-winning scholar Jonathan Bate * The play -- with clear and authoritative explanatory notes on each page * A help ful scene-by-scene analysis and key facts about the play * An introduction to Shakespeare's career and the Elizabethan theatre * A rich exploration of approaches to staging the play featuring photographs of key productions The most enjoyable way to understand a Shakespeare play is to see it or participate in it. This unique edition presents a historical overview of Twelfth Night in performance, recommends film versions, takes a detailed look at specific productions and includes interviews with three leading directors -- Sam Mendes, Declan Donnellan and Neil Bartlett - so that we may get a sense of the extraordinary variety of interpretations that are possible, a variety that gives Shakespeare his unique capacity to be reinvented and made 'our contemporary' four centuries after his death. ...Show more
An Oresteia
by CARSON ANNE TRANSLATOR
$24.00
AUD
Category: Plays
In this innovative rendition of "The Oresteia", the poet, translator, and essayist Anne Carson combines three different visions - Aischylos' 'Agamemnon', Sophokles' 'Elektra', and Euripides' 'Orestes' - giving birth to a wholly new experience of the classic Greek triumvirate of vengeance. After the murd er of her daughter Iphigeneia by her husband, Agamemnon, Klytaimestra exacts a mother's revenge, murdering Agamemnon and his mistress, Kassandra. Displeased with Klytaimestra's actions, Apollo calls on her son, Orestes, to avenge his father's death with the help of his sister Elektra. In the end, Orestes is driven mad by the Furies for his bloody betrayal of family. Condemned to death by the people of Argos, he and Elektra must justify their actions - signaling a call to change in society, a shift from the capricious governing of the gods to the rule of man-made law. Carson's accomplished rendering combines elements of contemporary vernacular with the traditional structures and rhetoric of Greek tragedy, opening up the plays to a modern audience. In addition to its accessibility, the wit and dazzling morbidity of her prose sheds new light on the saga for scholars. Carson's "Oresteia" is a watershed translation, a death dance of vengeance and passion not to be missed. ...Show more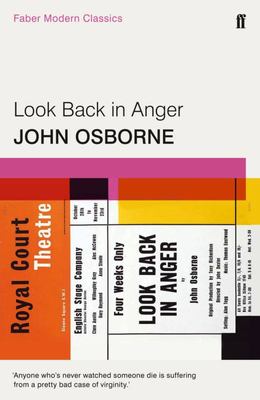 $12.99
AUD
Category: Plays
Look Back in Anger transformed the face of British theatre; legend has it that audiences gasped at the sight of an ironing board on a London stage. John Osborne's play launched the 'angry young men' movement, writers from working or middle class background who had become disillusioned with British socie ty, were sick of contemporary theatre's escapism, and wanted their work to reflect life as they knew it. The play tells the story of a love triangle between Jimmy, an intelligent and educated man of working class background, his upper-middle-class wife Alison, and her superior and disdainful best-friend Helena. Jimmy hates his wife's background, almost as much as he hates himself. Dark and savage, Look Back in Anger makes readers and audiences re-examine what was once called 'the good life'. ...Show more
$19.95
AUD
Category: Plays
Finding the theatre of the 1920s lacking in bite and conviction, Thornton Wilder set out to bring back realism and to celebrate the innocent, simple and religious. This title includes "Our Town"; "The Skin of our Teeth"; and "The Matchmaker".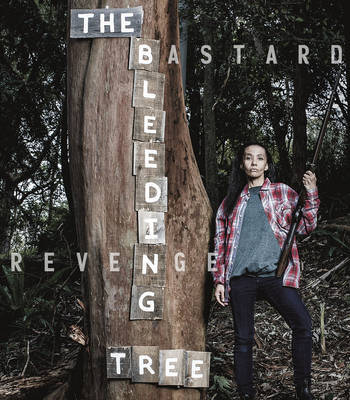 $19.99
AUD
Category: Plays
In a dirt-dry town in rural Australia, a shot shatters the still night. A mother and her daughters have just welcomed home the man of the house - with a crack in the shins and a bullet in the neck. The only issue now is disposing of the body. Triggered into thrilling motion by an act of revenge, The Ble eding Tree is rude, rhythmical and irreverently funny. Imagine a murder ballad blown up for the stage, set against a deceptively deadly Aussie backdrop, with three fierce females fighting back. ...Show more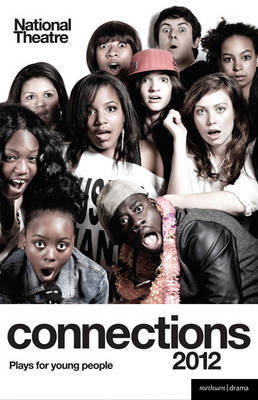 $55.00
AUD
Category: Plays | Series: Play Anthologies
This brilliant new collection of ten plays for young people will prove indispensable to schools, colleges and youth theatre groups. Specially commissioned by the National Theatre for the Connections Festival 2012 involving 200 schools and youth theatre groups across the UK and Ireland, each play is acco mpanied by production notes and exercises. Power struggles, rites of passage, love and forbidden relationships are some of the rich themes that run through the 2012 cycle of plays. Some are deeply funny, some are provocative and some reflective; and one has really catchy songs! For the 2012 Festival, the anthology has an international feel and offers a window on the world. It includes from Australia a play based on a nineteenth century court case in which a teenage girl was falsely convicted; from Brazil a drama about young lovers doomed to tragedy; set in Russia, a play exploring differing attitudes to National Service and the collapse of the Soviet Union in 1991; a drama about students' rights to an education and the Cultural Revolution of 1966 in China; and a comedy involving a group of Irish country girls travelling to London to audition for the X-Factor. ...Show more
$14.99
AUD
Category: Plays | Series: The\Pelican Shakespeare Ser.
This legendary Shakespeare series features authoritative and meticulously researched texts paired with scholarship by renowned Shakespeareans. Updated for the 21st century by editors Stephen Orgel of Stanford University and A. R. Braunmuller of UCLA, each book includes an essay on the theatrical world o f Shakespeare's time, an introduction to the individual play, and a detailed note on the text used. With all new cover designs, these affordable Shakespeares are perfect for students, teachers, scholars and theatre professionals alike. ...Show more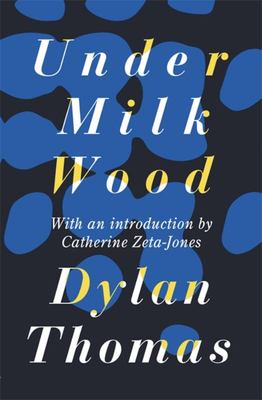 $22.99
AUD
Category: Plays | Series: Burracombe Village Ser.
Originally commissioned by the BBC, and described by Dylan Thomas as 'a play for voices', UNDER MILK WOOD is an emotive and hilarious account of a spring day in the fictional Welsh seaside village of Llareggub. We learn of the inhabitants' dreams and desires, their loves and regrets. We meet Captain Cat , who dreams of his drowned former seafellows, and Nogood Boyo, who dreams of nothing at all. A unique and touching depiction of a village that has 'fallen head over bells in love' UNDER MILK WOOD is a modern classic that continues to inspire readers and performers a century after Thomas's birth. This special gift edition of Dylan Thomas's most famous work, published to coincide with the centenary of his birth, is introduced by Catherine Zeta-Jones and features quotes from Owen Sheers, Cerys Matthews and Terry Jones. ...Show more
Equus
by Peter Shaffer
$28.95
AUD
Category: Plays | Series: Penguin Modern Classics
Self-consciously staging itself in the psychotherapy sessions of a disturbed young man, Peter Shaffer's Equus is a shocking exploration of the limits of faith, of the intersecting worlds of the sacred and profane, and of the paltry value of a 'mundane' life, published in Penguin Modern Classics. When a deranged boy, Alan Strang, blinds six horses with a metal spike he is sentenced to psychiatric treatment. Dr Dysart is the man given the task of uncovering what happened the night Strang committed his crime, but in doing so will open up his own wounds. Dysart struggles in secret to define sanity, to justify his marriage, to account for his career, and finds himself questioning the 'normality' of his way of life. Ultimately, he must ask himself: is it patient or psychiatrist whose life is being laid bare? The most shocking play of its day, Equus uses an act of violence to explore faith, insanity and how the materialism of modern life can destroy humanity's capacity for pain and passion. Peter Shaffer (b. 1926), born in Liverpool, is an English playwright. Among his plays are The Salt Land (1954), Equus (1973) which won Shaffer the 1975 Tony Award for Best Play, as well as the New York Drama Critics Circle Award and Amadeus (1979) which won the Evening Standard Drama Award and the Theatre Critics Award for the London production, as well as being adapted into a 1984 film starring F. Murray Abraham and Simon Callow. If you enjoyed Equus, you might like Tennessee Williams's A Streetcar Named Desire, also available in Penguin Modern Classics. 'Sensationally good'Guardian 'A very important play'The New York Times ...Show more
The Tempest
by William Shakespeare
$19.99
AUD
Category: Plays | Series: PENGUIN CLASSICS
Performed variously as escapist fantasy, celebratory fiction, and political allegory, The Tempest is one of the plays in which William Shakespeare's genius as a poetic dramatist found its fullest expression. This Penguin Shakespeare edition is edited with an introduction by Martin Butler. 'How many good ly creatures are there here! How beauteous mankind is! O brave new world, That has such people isn't!' A storm rages. Prospero, his daughter Miranda, and his monstrous servant Caliban watch from their desert island as a ship carrying the royal family is wrecked. Miraculously, all on board survive. Plotting, mistaken identities, bewitching love and drunkenness follow as the travellers explore the strange place of spirits and monsters on which they have landed. They soon begin to realize all is not as it seems, in a play whose magical setting and classical unity of time and place have inspired films as varied as Forbidden Planet, Peter Greenaway's Prospero's Books, and Julie Taymor's The Tempest, starring Helen Mirren as 'Prospera'. This book contains a general introduction to Shakespeare's life and Elizabethan theatre, a separate introduction to The Tempest, a chronology, suggestions for further reading, an essay discussing performance options on both stage and screen, and a commentary. If you enjoyed The Tempest, you might like The Merchant of Venice, also available in Penguin Shakespeare. "Shakespeare, coming upon me unawares, struck me like a thunderbolt." (Hector Berlioz). ...Show more