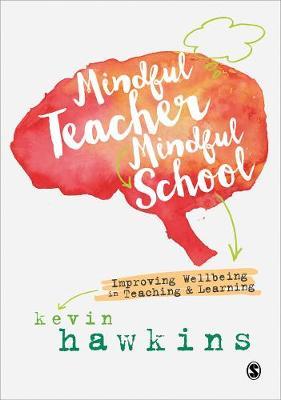 $48.99
AUD
Category: Positive Education & Wellbeing
With this guide to mindful practice, teachers new and experienced can learn how to use mindfulness in their own professional and personal lives as well as how to incorporate it in their teaching to support student wellbeing.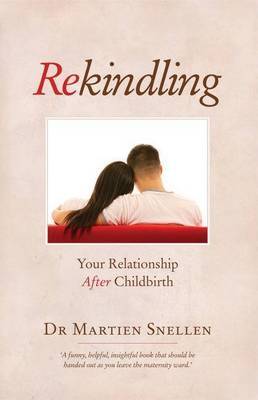 $34.95
AUD
Category: Children
Martien Snellen explores the factors that can affect your sex life when you have a new baby. From changes in body image to serious health issues such as postnatal depression, from divergent levels of interest to just not being able to find the time. And, most importantly, he offers practical suggestions to help get the spark back. For both of you. ...Show more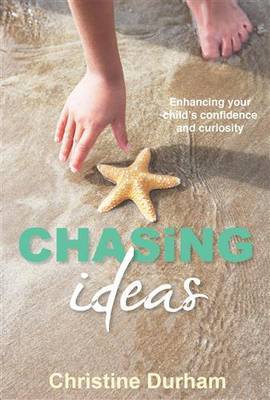 $24.99
AUD
Category: Children
Reissue to celebrate the author's nomination as 2014 Victorian Senior of the Year for her work in recovery after brain injury. In this beautiful new edition of Chasing Ideas, Christine Durham shows how to help children be better, brighter thinkers. She encourages parents and teachers to discover the jo ys of discussing ideas with children and provides ways to show children aged 3 to 15 how to explore ideas, think, judge, make decisions and communicate more effectively - all important life skills for them to take into adulthood. This imaginative book helps adults and children to enjoy playing with ideas. Christine's treasure trove of techniques, tips and activities will help children: Let their imaginations fly! Free their natural curiosity about why things happen, how things are and how they might be. Fall in love with ideas so that they see and understand more and think creatively. Unlock their minds and their potential to become ingenious thinkers. Open up issues and explore ideas by using the 'Handy Thinking' tools - practical thinking skills that are fun and easy to remember. ...Show more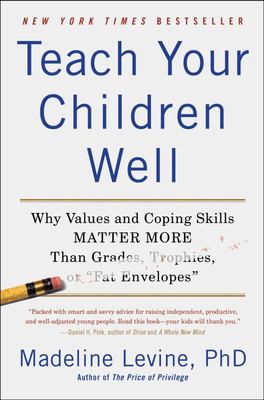 $27.99
AUD
Category: Children
Psychologist Madeline Levine brings together cutting-edge research and thirty years of clinical experience to explode once and for all the myth that good grades, high test scores, and college acceptances should define the parenting endgame.Parents, educators, and the media wring their hands about the es calating rates of emotional problems and lack of real engagement with learning found so frequently among America's children and teens. Yet there are ways to reverse these disheartening trends. Until we are clearer about our core values and the parenting choices that are most likely to lead to authentic, and not superficial, success, we will continue to raise exhausted, externally driven, and emotionally impaired children who believe they are only as good as their last performance.Confronting the real issues behind why we push some of our kids to the breaking point while dismissing the talents and interests of many others, Levine shows us how to shift our focus from the excesses of hyperparenting and the unhealthy reliance on our children for status and meaning to a parenting style that concentrates on both enabling academic success and developing a sense of purpose, well-being, and connection in our children's lives. ...Show more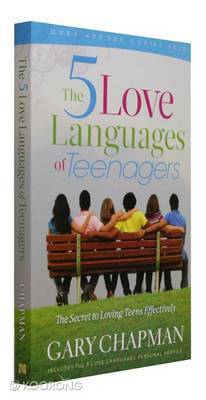 $24.95
AUD
Category: Children | Series: Strand Publishing Ser.
"Over 400,000 copies sold! "Socially, mentally, and spiritually, teenagers face a variety of pressures and stresses each day. Despite these pressures, it is still parents who can influence teens the most, and "The Five Love Languages of Teeneagers "equips parents to make the most of that opportunity. In this adaptation of the #1 "New York Times "bestseller "The Five Love Languages"(r)" "(more than 10 million copies sold)," "Dr. Gary Chapman explores the world in which teenagers live, explains their developmental changes, and gives tools to help you identify and appropriately communicate in your teen's love language. Get practical tips for how to: ulliExpress love to your teen effectively/liliNavigate the key issues in your teen s life, including anger and independence/liliSet boundaries that are enforced with discipline and consequences/liliSupport and love your teen when he or she fails/li/ulGet ready to discover how the principles of the five love languages can really work in the life of your teenage and family." ...Show more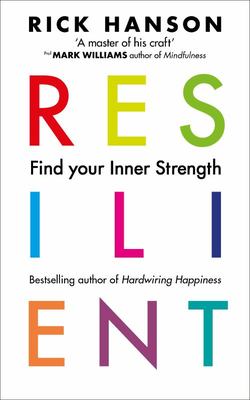 $32.99
AUD
Category: Positive Education & Wellbeing
Your key to lasting happiness, self-love and inner peace '[Hanson is] a master of his craft' - Prof Mark Williams, bestselling author of Mindfulness: a practical guide to finding peace in a frantic world Rick Hanson, author of the New York Times bestselling Hardwiring Happiness, is known for his trade mark blend of neuroscience, positive psychology and contemplative practices. In Resilient, he explains how to build the very foundations of well-being by harnessing the power of positive experiences to build an unshakeable core. Dr. Hanson poses that anyone can build up resilience, the key to a positive mindset, unshakeable sense of self and the ability to get back up again and withstand anything life throws your way. He has distilled 40 years of clinical work and teaching into 12 practical, highly effective tools to help you build your resilience. Working with these tools allows you to enter a positive feedback cycle, which creates a sense of well-being, which in turn establishes resilience, and ultimately powers itself to strengthen you. Developed from his incredibly popular online course called The Foundations of Well-Being, here is the groundwork you need to meet any challenge in life head on and to live with an open heart. ...Show more
$19.99
AUD
Category: Children
Be alert but not alarmed ― understanding the digital world that your kids inhabit.Is your teenager being bullied online? Has your child adopted a monster? What games are they playing, who are they talking to, and what are they potentially exposing themselves to? Do you really know that they are doing on all those devices?The internet is fun and fabulous and it's here to stay, but it can pose serious risks for some kids. In this compelling and insightful book, Michael Carr-Gregg explains what kids get up to, provides guidelines for family internet safely and advises how to minimise the riskes without limiting your children's freedom to learn, explore and communicate in the all-important cyber world.Previously published as Real Wired Child, Beyond Cyberbullying is the fully updated edition of the bestselling guide to raising your children to be safe in the digital world. ...Show more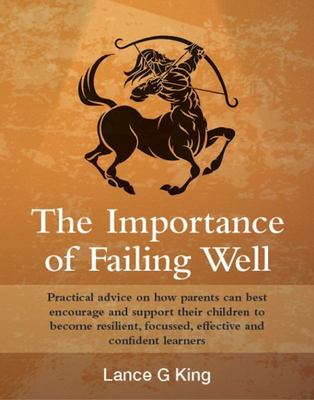 $29.99
AUD
Category: Positive Education & Wellbeing
Childhood anxiety and pressure to do well is on the rise, and New Zealand author Lance G King is here to help parents support their children to become self-regulated, resilient learners who know how to 'fail well'. This is not to say that failing is the goal, but rather that the most important thing is to teach children and teens to strengthen and preserve their mental health and to be resilient – how to overcome adversity and how to learn from their mistakes. ...Show more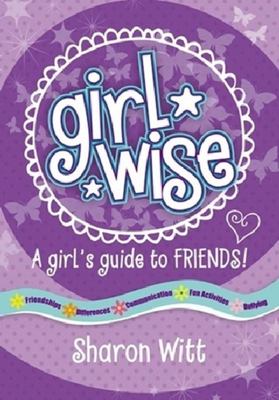 $12.95
AUD
Category: Children
Sometimes when we are younger, we go through some wonderful times, but also some tough times too. Whether that be problems with friends, worrying about how you look or just feeling a bit down in the dumps- this book is written especially for you- to help you in your journey! Girlwise is a new series of books written especially for young girls in the tween market (ages 7-12 years).Often when girls are younger, they need an extra dose of encouragement. Girlwise- A guide to friends! Explores the importance of girls developing healthy friendships and how to deal with friendships issues as they arise. Topics covered include: -How to make new friends-Building strong and healthy friendships-How to help your friends-Coping with bullying-Conflict Resolution ...Show more
$24.99
AUD
Category: Children
Do you ever worry about your teenage son and what will become of him? Do you want to see him happy, successful and excited about life? Are you alarmed about the influence of technology on his life? Do you wonder how the enthusiastic and energetic kid who made you laugh, drove you nuts with questions and was into everything, seemingly overnight turned into a grunting teenager, unwilling or unable to communicate? If these questions concern you, or if you've answered yes to any of them, this book is for you. Father of two boys Dr Arne Rubinstein draws on his thirty years' experience working with teenagers. He reveals what happens to boys during adolescence, what you can do about it as a parent or carer, how you help them stay out of trouble, and what you need to do to ensure they grow up to be a happy, healthy and well-adjusted men. Packed with insights, practical tips and honest, no-nonsense wisdom. Find out more about The Making of Men on Dr Arne Rubinstein's website, or on social media sites facebook, twitter, linkedin ...Show more
$29.99
AUD
Category: Children
NEW YORK TIMES BESTSELLER - The pioneering experts behind The Whole-Brain Child and The Yes Brain tackle the ultimate parenting challenge: discipline.   "A lot of fascinating insights . . . an eye-opener worth reading."--Parents   Highlighting the fascinating link between a child's neurological deve lopment and the way a parent reacts to misbehavior, No-Drama Discipline provides an effective, compassionate road map for dealing with tantrums, tensions, and tears--without causing a scene.   Defining the true meaning of the "d" word (to instruct, not to shout or reprimand), the authors explain how to reach your child, redirect emotions, and turn a meltdown into an opportunity for growth. By doing so, the cycle of negative behavior (and punishment) is essentially brought to a halt, as problem solving becomes a win/win situation. Inside this sanity-saving guide you'll discover   - strategies that help parents identify their own discipline philosophy--and master the best methods to communicate the lessons they are trying to impart - facts on child brain development--and what kind of discipline is most appropriate and constructive at all ages and stages - the way to calmly and lovingly connect with a child--no matter how extreme the behavior--while still setting clear and consistent limits - tips for navigating your child through a tantrum to achieve insight, empathy, and repair - twenty discipline mistakes even the best parents make--and how to stay focused on the principles of whole-brain parenting and discipline techniques   Complete with candid stories and playful illustrations that bring the authors' suggestions to life, No-Drama Discipline shows you how to work with your child's developing mind, peacefully resolve conflicts, and inspire happiness and strengthen resilience in everyone in the family.   Praise for No-Drama Discipline   "With lucid, engaging prose accompanied by cartoon illustrations, Siegel and Bryson help parents teach and communicate more effectively."--Publishers Weekly   "Wow This book grabbed me from the very first page and did not let go."--Lawrence J. Cohen, Ph.D., author of The Opposite of Worry ...Show more