We have a huge classics section. Please check it out under Fiction - Classics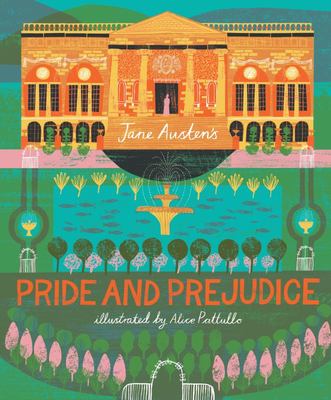 $29.99
AUD
Category: Classics | Series: Classics Reimagined
A beguiling and modern illustrated edition of a classic tale. The Classics Reimagined series is a library of stunning collector's editions of classic novels illustrated by contemporary artists from around the world. Each artist offers his or her own unique, visual interpretation of the most well-loved, widely read, and avidly collected literature from renowned authors. From Grimm's Fairy Tales to The Wonderful Wizard of Oz and from Edgar Allen Poe to Sir Arthur Conan Doyle, art lovers and book collectors alike will not be able to resist owning the whole collection. Enjoy Jane Austen's witty novel of love and misunderstanding as you've never seen it before! Alice Pattullo's colorful interpretation of Pride and Prejudice follows the romantic adventures of Bennett sisters, Mr. Bingley and his dour friend Mr. Darcy. Her folkloric, multi-faceted images, breathe new life into this engaging romantic novel, making it a collectible for book and art lovers every where. ...Show more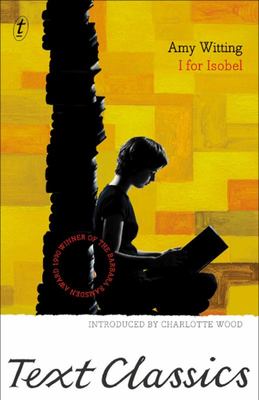 $12.95
AUD
Category: Classics | Series: Text Classics Ser.
Winner of the Barbara Ramsden Prize, 1990. This was life: no sooner had you built yourself your little raft and felt secure than it came to pieces under you and you were swimming again. Born into a world without welcome, Isobel observes it as warily as an alien trying to pass for a native. Her collectio n of imaginary friends includes the Virgin Mary and Sherlock Holmes. Later she meets Byron, W.H. Auden and T.S. Eliot. Isobel is not so much at ease with the flesh-and-blood people she meets, and least of all with herself, until a lucky encounter and a little detective work reveal her identity and her true situation in life. I for Isobel, a modern-day Australian classic, was followed by Isobel on the Way to the Corner Shop, winner of the AgeBook of the Year Award. Amy Wittingwas born in Annandale, an inner suburb of Sydney, in 1918. She attended Sydney University, then taught French and English in state schools. Beginning late in life she published six novels, including The Visit, I for Isobel, Isobel on the Way to the Corner Shopand Maria's War; two collections of short stories; two books of verse, Travel Diaryand Beauty is the Straw; and her Collected Poems. 'When we come to write the history of Australian writing in the twentieth century, the strange case of Amy Witting will be there to haunt us. Here is a writer who not only has great gifts - the kind of expert and mimetic gifts that would impel instant recognition from someone who admired a fine-lined American naturalist like William Maxwell - but a realist who has an effortless immediacy and a compelling sense of drama that should have ensured the widest kind of appeal, the sort of appeal that Helen Garner could command in her fiction-writing days. And yet this woman who published in the New Yorkerand commanded the respect of Kenneth Slessor was scarcely encouraged during the long grey sleep of Australian fiction publishing. It wasn't until the publication of I for Isobel...that Witting gained a national profile.' Peter Craven 'Australia's Amy Witting is comparable to Jean Rhys, but she has more starch, or vinegar. The effect is bracing.' New Yorker 'Isobel is instinctively searching for a lost part of her substance, the very memory of which has been obliterated. Prompted by her inexplicable sense of loss, she goes on her way, deviating, baffled, yet rejecting substitutes. To call the ending happy is to say both too much and too little. Was the lost part also searching for her? Amy Witting's admirers will find this novel as distinctive and compelling as her stories and her poetry.' Jessica Anderson '[Witting] lays bare with surgical precision the dynamics of families, sibling, students in coffee shops, office coteries. One sometimes feels positively winded with unsettling insights. There is something relentless, almost unnerving in her anatomising of foibles, fears obsessions, private shame, the nature of loneliness, the nature of panic.' Janette Turner Hospital 'A beautifully but unobtrusively honed style, a marvellous ear for dialogue, a generous understanding of the complex waywardness of men and women.' Andrew Riemer 'Terrific - incredibly wise...When I finished it I went straight back to the first page.' Cate Kennedy ...Show more
The Three Musketeers
by Alexandre Dumas; Will Hobson (Translator)
$14.99
AUD
Category: Classics | Series: Vintage Classics Ser.
Dumas' most popular novel, The Three Musketeers, has long been a favourite with children, and its heroes are well-known from many a film and TV adaption. Set in France in the seventeenth century, it follows the fortunes of D'Artagnan, a poor Gascon gentleman, who arrives in Paris to join the Kings Muske teers and is befriended by three of them, Athos, Portos and Aramis, with whom he embarks upon a career of adventure and romance. Dumas is a brilliant story-teller- inexhaustively inventive, a master of dialogue and with a fine sense of drama and of historical period, he seizes the readers attention on the first page and holds it to the last. Everyman's Library Children's Classics reprints the first, and the best, English translation, by William Barrow. ...Show more
$12.99
AUD
Category: Classics | Series: Popular Penguins Ser.
A short-story collection which has become a bestseller and been adapted for film, television, radio and the theatre, The Bodysurfers on its first publication marked a major change in Australian literature.
$12.99
AUD
Category: Classics | Series: Popular Penguins Ser.
Thought to be lost for over 50 years, here is the first novel by one of the greatest American writers of the 20th century.   Set in New York during the summer of 1945, this is the story of a young carefree socialite, Grady, who must make serious decisions about the romance she is dangerously pursuing and the effect it will have on everyone involved.   Fans of Breakfast at Tiffany'sand Capote's short stories will be thrilled to read Summer Crossing. ...Show more
$12.99
AUD
Category: Classics | Series: Popular Penguins Ser.
Bringing to life the subterfuge and double-dealing of Roman nobility, Robert Graves's I, Claudius brings the ancient world to life with startling clarity and meticulous realism. This Penguin Modern Classics edition is a includes an introduction by Barry Unsworth.Despised for his weakness and regarded by his family as little more than a stammering fool, the nobleman Claudius quietly survives the intrigues, bloody purges and mounting cruelty of the imperial Roman dynasties. In I, Claudiushe watches from the sidelines to record the reigns of its emperors- from the wise Augustus and his villainous wife Livia to the sadistic Tiberius and the insane excesses of Caligula. Written in the form of Claudius' autobiography, this is the first part of Robert Graves's brilliant account of the madness and debauchery of ancient Rome, and stands as one of the most celebrated, gripping historical novels ever written.If you enjoyed I, Claudius, you might like Graves's sequel Claudius the God, also available in Penguin Modern Classics.'An imaginative and hugely readable account of the early decades of the Roman Empire ... racy, inventive, often comic'Daily Telegraph'Still an acknowledged masterpiece and a model for historical fiction ... sympathetic and intensely involving- a great feat of imagination'Hilary Mantel, author of Wolf Hall ...Show more
$12.99
AUD
Category: Classics | Series: Popular Penguins Ser. | Reading Level: very good
Between the First World War and the Wall Street Crash the French Riviera was the stylish place for wealthy Americans to visit. Among the most fashionable are psychoanalyst Dick Diver and his wife Nicole, who hold court at their villa. Into their circle comes Rosemary Hoyt, a film star, who is instantly attracted to them, but understands little of the dark secrets and hidden corruption that hold them together. As Dick draws closer to Rosemary, he fractures the delicate structure of his marriage and sets both Nicole and himself on to a dangerous path where only the strongest can survive. In this exquisite, lyrical novel, Fitzgerald has poured much of the essence of his own life; he has also depicted the age of materialism, shattered idealism and broken dreams.F. Scott Fitzgerald (1896-1940) has acquired a mythical status in American literary history, and his masterwork The Great Gatsbyis considered by many to be the 'great American novel'. In 1920 he married Zelda Sayre, dubbed 'the first American Flapper', and their traumatic marriage and Zelda's gradual descent into insanity became the leading influence on his writing. As well as many short stories, Fitzgerald wrote five novelsThis Side of Paradise, The Great Gatsby, The Beautiful and the Damned, Tender is the Nightand, incomplete at the time of his death, The Last Tycoon. After his death The New York Times said of him that 'in fact and in the literary sense he created a "generation" '.If you enjoyed Tender is the Night, you might like Truman Capote's Breakfast at Tiffany's, also available in Penguin Classics.'One of the most wonderful writers of the twentieth century' Financial Times ...Show more
$12.99
AUD
Category: Classics | Series: Popular Penguins Ser.
An Australian classic, this is the story of the Darcy family who live in the Depression era tenements of Surry Hills, Sydney. Hugh and Margaret Darcy are raising their family in Sydney amid the brothels, grog shops, and run-down boarding houses of Surry Hills, where money is scarce and life is not easy . Filled with beautifully drawn characters that will make you laugh as much as cry, this Australian classic will take you straight back to the colourful slums of Sydney with convincing depth, careful detail, and great heart. ...Show more
$12.99
AUD
Category: Classics | Series: Popular Penguins Ser. | Reading Level: very good
The Chyrsalids is set in the future after a devastating global nuclear war. David, the young hero of the novel, lives in a tight-knit community of religious and genetic fundamentalists, always on the alert for any deviation from the norm of God's creation. Abnormal plants are publicly burned, with much singing of hymns. Abnormal humans (who are not really human) are also condemned to destruction--unless they succeed in fleeing to the Fringes, that Wild Country where, as the authorities say, nothing is reliable and the devil does his work. David grows up ringed by admonitions: KEEP PURE THE STOCK OF THE LORD; WATCH THOU FOR THE MUTANT.   At first he does not question. Then, however, he realizes that the he too is out of the ordinary, in possession of a power that could doom him to death or introduce h im to a new, hitherto unimagined world of freedom.   The Chrysalids is a perfectly conceived and constructed work form the classic era o science fiction, a Voltairean philosophical tale that has as much resonance in our own day, when religious and scientific dogmatism are both on the march, as when it was written during the cold war. ...Show more
$12.99
AUD
Category: Classics | Series: Popular Penguins Ser.
Catherine Morland should know better. She's the very ideal of a nice, normal girl. But Catherine is cursed with an overactive imagination. She is also obsessed with lurid Gothic novels, where terrible things happen to the heroine. Which gets her into all sorts of trouble... When Catherine visits Bath a nd meets funny, sharp Henry Tilney, she's instantly taken with him. But when she is invited to the Tilneys' home, the sinister Northanger Abbey, fantasy starts to get in the way of reality. Will she learn to separate out the two? ...Show more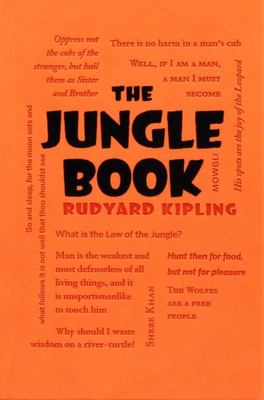 $24.99
AUD
$29.99
(16% off)
Category: Classics
Get lost in the jungle with these dazzling tales of adventure! The JungleBook is a collection of stories by Rudyard Kipling, originally published in magazines in the late 1800s. These stories, which have enchanted generations of readers, include "Mowgli's Brothers," "Rikki-Tikki-Tavi," and "Toomai of th e Elephants," among others. With illustrations by Edward and Maurice Detmold, this beautiful, vibrant clothbound hardcover is unabridged and makes a great addition to every home library. The Knickerbocker Classics bring together the essential works of classic authors from around the world in stunning editions to be collected and enjoyed. ...Show more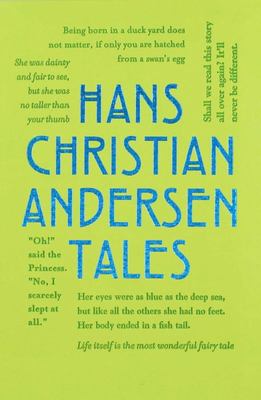 $24.99
AUD
$29.99
(16% off)
Category: Classics
"It doesn't matter if you're born in a duck yard, so long as you are hatched from a swan's egg "--Hans Christian Andersen, "The Ugly Duckling."   Fairy tales are timeless treasures passed from generation to generation, and few are as beloved as those of Danish author, Hans Christian Andersen. From the p rincess so sensitive she is discomforted by a single pea beneath a tower of mattresses to the unfortunate-looking duckling who matures into a stunning swan, these are the stories that stay with us long after we leave childhood behind. First published in 1835, Andersen's tales continue to delight the modern audience.     Now part of the Word Cloud Classics series, Hans Christian Andersen Tales is a chic and affordable collection of these wonderful stories, complete with classics like "Thumbelina" and "The Little Mermaid," plus some wonderful lesser-known gems to discover anew. ...Show more