$24.99
AUD
Category: Chat10Looks3 Recommendations
This important anthology, curated by Gomeroi poet and academic Alison Whittaker, showcases Australia's most-respected First Nations poets alongside some of the rising stars. Featured poets include Oodgeroo Noonuccal, Ruby Langford Ginibi, Ellen van Neerven, Tony Birch, Claire G. Coleman, Evelyn Araluen, Jack Davis, Kevin Gilbert, Lionel Fogarty, Sam Wagan Watson, Ali Cobby Eckermann, Archie Roach and Alexis Wright. Divided into five thematic sections, each one is introduced by an essay from a leading Aboriginal writer and thinker - Bruce Pascoe, Ali Cobby Eckermann, Chelsea Bond, Evelyn Araluen and Steven Oliver - who reflects on the power of First Nations poetry with their own original contribution. This incredible book is a testament to the renaissance of First Nations poetry happening in Australia right now. ...Show more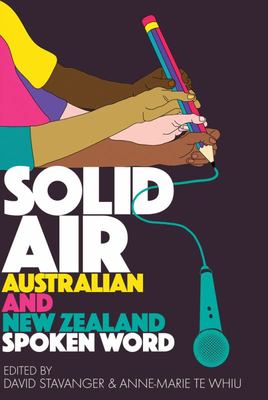 $29.95
AUD
Category: Poetry
Over the past decade, Spoken Word has established itself as a central part of contemporary Australian & New Zealand poetry. For the first-time ever, these voices are transported from the stage to the page, captured in print so that the spoken-word experience can be shared with a new and broader audi ence. Solid Air showcases the work of more than 100 performance poets - combining elements of slam, hip-hop and experimental performance poetry - to deliver an unforgettable reading experience that is both literary and loud. Poems capture themes of modern culture, identity and resistance. Contributors include- Ali Cobby Eckermann, Hera Lindsay Bird, Claire G. Taika Waititi, Courtney Barnett, Michelle Law, Hannah Gadsby, Luka Lesson and many, many more. ...Show more
$24.99
AUD
Category: Gift & Humour | Series: Timeless Rumi Ser.
The Love Poems of Rumi is a beautiful and elegantly illustrated gift book of Rumis poems translated by Nader Khalili, geared for readers searching for inspirational themes and messages about love.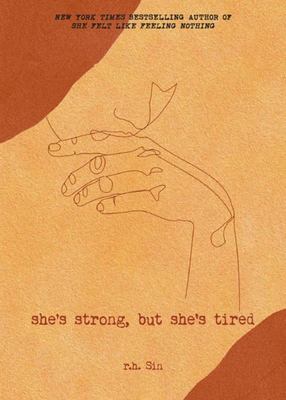 $29.99
AUD
Category: Poetry | Series: What She Felt Ser.
From New York Times bestselling author r.h. Sin, an ode to the women who have chosen to fight for themselves.   A poetic documentation of pain, loneliness, courage, and triumph.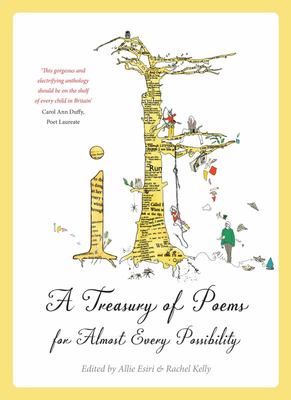 $39.99
AUD
Category: Poetry | Series: POETRY
If you need cheering up...If you need guidance...If you want to laugh...If you need courage...Sometimes only a poem will do. In this magical new collection of our best-loved poems, edited by the creators of the bestselling iF Poems app, discover the joy, solace and beauty of poetry with your family. Whe ther you're after a poem that is charming, funny, sad, silly, magical, sleepy, long or short, there's something in here for everyone. From Lear's The Owl and the Pussycat to Moore's A Visit from St Nicholas to Carroll's Jabberwocky, these are poems to pass down the generations. A favourite poem will stay with you for life, and this beautifully illustrated collection is sure to delight and entertain for years to come. ...Show more
$24.95
AUD
Category: Poetry
Visceral and energetic, Omar Sakr's poetry confronts notions of identity and belonging head-on. Braiding together sexuality and divinity, conflict and redemption, The Lost Arabs is a seething, urgent collection from a distinctive new voice. 'The tyranny that we can inflict on each other, the harms of fa mily and history, the need for solace and belonging find perfect pitch in line after line of this magnificent collection. There's an urgent need for this book, it should be on every shelf.' – Judith Beveridge 'The Lost Arabs is the poetic posture of a man in all his forms standing by the eternal river, who has placed both feet in the sand, and who refuses to sink.'– Ali Cobby Eckermann 'The new and powerful voice, public, performative, but also vulnerably intimate, of one of our "children of elsewhere".' – David Malouf ...Show more
$24.99
AUD
Category: Poetry | Reading Level: near fine
The Sunday Times Number One Bestseller Winner of The GoodReads Choice Award for Poetry 2017 From Rupi Kaur, the bestselling author of Milk and Honey, comes her long-awaited second collection of poetry. Illustrated by Kaur, The Sun and Her Flowers is a journey of wilting, falling, rooting, rising and b looming. It is a celebration of love in all its forms. this is the recipe of lifesaid my motheras she held me in her arms as i weptthink of those flowers you plantin the garden each yearthey will teach youthat people toomust wiltfallrootrisein order to bloom ...Show more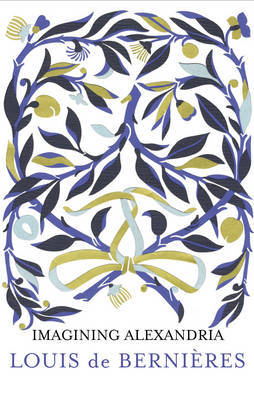 $27.95
AUD
Category: Poetry
Poetry was Louis de Bernieres' first literary love and Imagining Alexandria is his debut poetry collection. Here the author of the much-loved Captain Corelli's Mandolin returns us to the vivid Mediterranean landscape of his fiction. De Bernieres was introduced to Greek poetry while in Corfu in 1983, and since then he has always travelled with a book of Cavafy's poetry in his pocket. Not surprisingly, his own poems about the distant past, the erotic and the philosophical owe much to the influence of the great Alexandrian poet. Beautifully illustrated with line drawings by Donald Sammut, this is a collection rich in sensuality, nostalgia, and music. ...Show more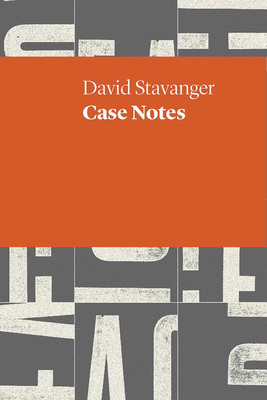 $22.99
AUD
Category: Poetry
The highly anticipated follow up to the award-winning collection The Special, this electric new body of work by poet David Stavanger is a mix tape of free verse, lyric poetry, found text and flash fiction documenting lived mental health experience. Utilising his renowned observational humour and playing with the absurdist nature of institutional language, Stavanger interrogates the unreliable narration of diagnosis: in private, in public and in surrealist spaces where it becomes increasingly unclear who is under the microscope. In short character studies, informal experiments and longer sequenced poems this collection unpacks toxic masculinity and fatherhood, online and domestic tensions, the truth of confessional poetry, myths of 'madness' inherited by blood, and the canine as both avatar and familiar of the black dog. This is a poetic memoir for those who don't believe the hype. ...Show more
$19.99
AUD
Category: Classics | Series: Faber Poetry Ser.
Ariel, first published in 1965, contains many of Sylvia Plath's best-known poems, written in an extraordinary burst of creativity just before her death in 1963. Including poems such as 'Lady Lazarus', 'Edge', 'Daddy' and 'Paralytic', it was the first of four collections to be published by Faber & Fa ber. Ariel is the volume on which Sylvia Plath's reputation as one of the most original, daring and gifted poets of the twentieth century rests. 'Since she died my mother has been dissected, analysed, reinterpreted, reinvented, fictionalized, and in some cases completely fabricated. It comes down to this: her own words describe her best, her ever-changing moods defining the way she viewed her world and the manner in which she pinned down her subjects with a merciless eye.' - from Frieda Hughes's introduction to Ariel ...Show more
$34.99
AUD
Category: Poetry
Essentially, this is Clive James' desert island poems: a selection of his favourite verse and a personal commentary on each.The Fire of Joy was the final book Clive James completed before his death in 2019. It takes its title from the French expression Feu de Joie, which refers to a military celebration when all the riflemen of a regiment fire one shot after another in a wave of continuous sound: it is a reminder that the regiment's collective power relies on the individual, and vice versa.In this book, James has chosen a succession of English poems, exploding in sequence from Chaucer to the present day; they tell the story of someone writing something wonderful, and someone else coming along, reading it, and feeling impelled to write something even more wonderful. After a lifetime, these are the poems James found so good that he remembered them despite himself. In offering them to you, the main purpose of this book is to provide ammunition that will satisfy your urge to discover, learn and declaim verse.As well as his selection of poems, James offers a commentary on each: whether this is a biographical, historical or critical introduction to the poem, or a more personal anecdote about the role a particular poem has played in James's life, these mini essays provide the joy of James's enthusiasm and the benefit of his knowledge. Full of the flashing fires of poems you will not be able to forget, this book will ignite your passion and leave you with a contagious crackle rattling in your ears. ...Show more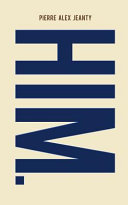 Him
by Pierre Jeanty; Sarah Plamondon (Editor)
$23.99
AUD
Category: Poetry
The best-selling poet of HER & HER Vol. 2 returns with a different voice, on a different path, but with the same mission.HIM is a collection of "he-poetry" in a world of "she-poems" that tends to only refer to him when speaking ill. Through poetry and prose, Pierre wears his heart on paper and pens a tribute to men; their undelivered feelings, unrecognized strength, their loud silence, and their neglected complaints. HIM celebrates good men, their love, their worth, and their beauty. The characteristics that often fall into the shadows are now brought to life. ...Show more