$24.99
AUD
Category: Poetry | Reading Level: very good
A hardcover gift edition of Milk and Honey, the #1 New York Times bestselling poetry and prose collection by Rupi Kaur, which has sold over 3 million copies worldwide. Milk and Honey is a collection of poetry and prose about survival. About the experience of violence, abuse, love, loss, and femininity. This clothbound edition features deckled edge paper, a woven ribbon marker, and a foreword written by the author.  The book is divided into four chapters, and each chapter serves a different purpose. Deals with a different pain. Heals a different heartache. Milk and Honey takes readers through a journey of the most bitter moments in life and finds sweetness in them because there is sweetness everywhere if you are just willing to look. ...Show more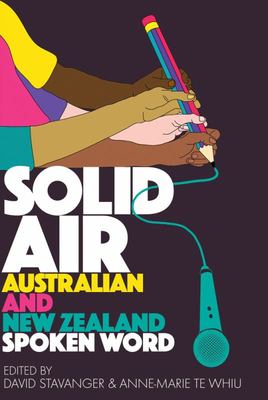 $29.95
AUD
Category: Poetry
Over the past decade, Spoken Word has established itself as a central part of contemporary Australian & New Zealand poetry. For the first-time ever, these voices are transported from the stage to the page, captured in print so that the spoken-word experience can be shared with a new and broader audi ence. Solid Air showcases the work of more than 100 performance poets - combining elements of slam, hip-hop and experimental performance poetry - to deliver an unforgettable reading experience that is both literary and loud. Poems capture themes of modern culture, identity and resistance. Contributors include- Ali Cobby Eckermann, Hera Lindsay Bird, Claire G. Taika Waititi, Courtney Barnett, Michelle Law, Hannah Gadsby, Luka Lesson and many, many more. ...Show more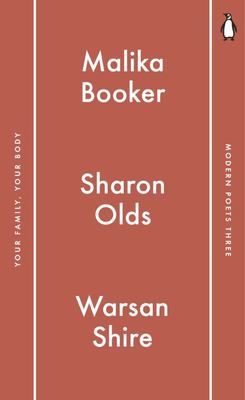 $19.99
AUD
Category: Poetry | Series: Penguin Modern Poets
Inspired by Penguin's enormously successful '60s series of the same name, the Penguin Modern Poets are succinct, collectible, lovingly-assembled guides to the richness and diversity of contemporary poetry, from the UK, America and beyond. Every volume brings together representative selections from the w ork of three poets now writing, allowing the seasoned poetry fan and the curious reader alike to encounter our most exciting new voices. Volume 3, Your Family, Your Body, features the work of Malika Booker, the Guyanese-British writer and performer behind London- and Chicago-based collective Malika's Kitchen; the Pulitzer Prize-winning Sharon Olds, one of America's most brilliant, beloved and candid voices; and Warsan Shire, the award-winning poet and first ever Young Poetry Laureate of London who also lent her words to Beyonce's visual album Lemonade. ...Show more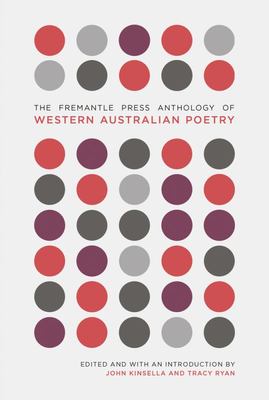 $34.99
AUD
Category: Poetry
The Fremantle Press Anthology of Western Australian Poetry is a comprehensive survey of the state's poets from the 19th century to today. Featuring work from 134 poets, and including the work of many WA Indigenous poets, this watershed anthology brings together the poems that have contributed to and def ined the ways that Western Australians see themselves. ...Show more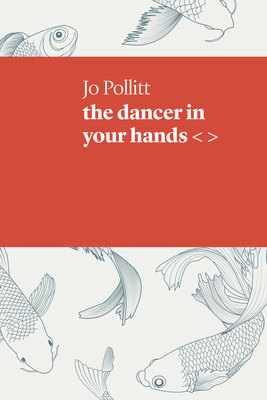 $22.99
AUD
Category: Poetry
Originally submitted as part of Jo Pollitt's PhD in 2019, the dancer in your hands < > is an unique exploration of the nature and phsyicality of dance represented through langauge, text and design.
$12.99
AUD
Category: Poetry | Series: Popular Penguins Ser. | Reading Level: very good
Leonard Cohen is one of the great writers, performers, and most consistently daring artists of our time. Book of Longing is Cohen's eagerly awaited new collection of poems, following his highly acclaimed 1984 title, Book of Mercy, and his hugely successful 1993 publication, Stranger Music, a Globe and M ail national bestseller. Book of Longing contains erotic, playful, and provocative line drawings and artwork on every page, by the author, which interact in exciting and unexpected ways on the page with poetry that is timeless, meditative, and at times darkly humorous. The book brings together all the elements that have brought Leonard Cohen's artistry with language worldwide recognition. ...Show more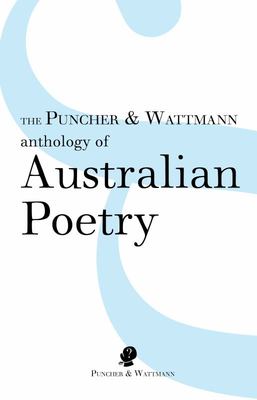 $39.95
AUD
Category: Poetry
The rich diversity of Australian poetry stands in no need of makeovers or prescriptions. What will benefit it is attentive and brilliant readers, of whom John Leonard is without doubt one of its finest. - Martin HarrisonThis anthology realigns Australian poetry from a 21st century perspective, with a se lection from a wide range of living poets as well as familiar voices from the past. There is an emphasis on social observation and personal experience of Australia's changing history that gives new context to poetry by previous generations from Wright and Hope through Lawson and Paterson to Harpur, Kendall and the poets of early settlement. - Susan LeverTwo centuries of poetic achievement demonstrating - no, crying out full-throatedly - that it is our poets who manifest 'a pungent awareness that language is an inheritance we accept for alteration and renewal.' This selection is panoramic, but it also has a depth and a thoughtfulness in its clusters of poems by 164 original, funny, perplexing, and gifted poets. If you love poetry, this book will amplify that love; and if you are a teacher or student of poetry, read this anthology over and over. - Lyn McCredden ...Show more
$39.99
AUD
Category: Poetry
From her reflections on African American life and hardship in Just Give Me a Cool Drink of Water 'fore I Diiie to her revolutionary celebrations of womanhood in Phenomenal Woman and Still I Rise, and her elegant tributes to dignitaries Bill Clinton and Nelson Mandela (On the Pulse of Morning and His Day Is Done, respectively), every inspiring word of Maya Angelou's poetry is included in the pages of this volume. ...Show more
$24.99
AUD
Category: Gift & Humour | Series: Timeless Rumi Ser.
The Friendship Poems of Rumi is an elegantly illustrated gift book of the famous Rumis poems, translated by Nader Khalili, that center on the meaning of friendship and its many beautiful meanings.
$29.99
AUD
Category: Poetry
Just as moving and endearing as Peppernell's previous books, I Hope You Stay is a reminder of the resilience and hope needed after heartache and pain. The book is divided into five sections, with poems ranging from free verse to short form. These words are a light in the deepest hours of the night: Hold on. The sun is coming.   ...Show more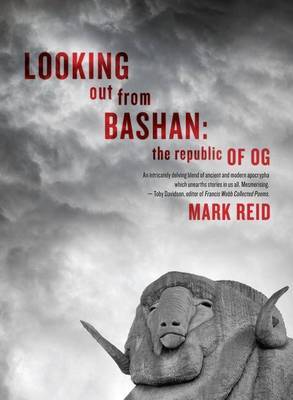 $24.95
AUD
Category: Poetry
Og is the last survivor of the giant races of the Old Testament, doomed to conquest by God's chosen people on their way to the Promised Land. Og is not only the king but, as a giant amongst ordinary sized humans, he also represents the monster within. An exciting new collection of poems linked by a stro ng narrative into a poetic 'biography'. ...Show more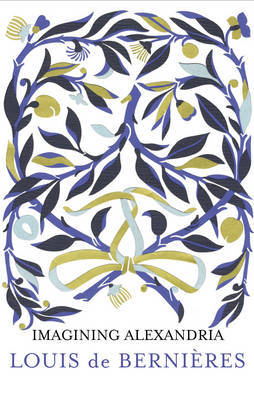 $27.95
AUD
Category: Poetry
Poetry was Louis de Bernieres' first literary love and Imagining Alexandria is his debut poetry collection. Here the author of the much-loved Captain Corelli's Mandolin returns us to the vivid Mediterranean landscape of his fiction. De Bernieres was introduced to Greek poetry while in Corfu in 1983, and since then he has always travelled with a book of Cavafy's poetry in his pocket. Not surprisingly, his own poems about the distant past, the erotic and the philosophical owe much to the influence of the great Alexandrian poet. Beautifully illustrated with line drawings by Donald Sammut, this is a collection rich in sensuality, nostalgia, and music. ...Show more