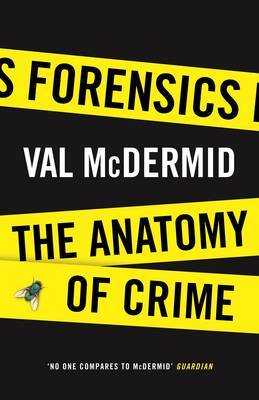 $32.99
AUD
Category: True Crime
The dead talk. To the right listener, they tell us all about themselves: where they came from, how they lived, how they died - and who killed them. Forensic scientists can unlock the mysteries of the past and help justice to be done using the messages left by a corpse, a crime scene or the faintest of h uman traces. Forensics draws on interviews with top-level professionals, ground-breaking research and Val McDermid's own experience to lay bare the secrets of this fascinating science. And, along the way, she wonders at how maggots collected from a corpse can help determine time of death, how a DNA trace a millionth the size of a grain of salt can be used to convict a killer and how a team of young Argentine scientists led by a maverick American anthropologist uncovered the victims of a genocide. In her novels, McDermid has been solving complex crimes and confronting unimaginable evil for years. Now, she's looking at the people who do it for real. It's a journey that will take her to war zones, fire scenes and autopsy suites, and bring her into contact with extraordinary bravery and wickedness, as she traces the history of forensics from its earliest beginnings to the cutting-edge science of the modern day. ...Show more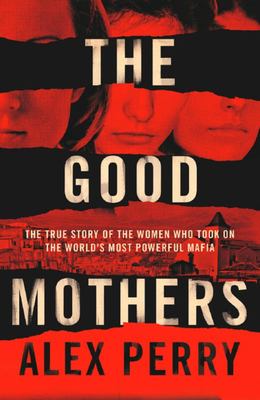 $32.99
AUD
Category: True Crime
You are born into it or marry in. Loyalty is absolute, bloodshed revered and you kill or go to your grave before betraying The Family. This code of omerta is how the 'Ndrangheta became the world's most powerful mafia. The Good Mothers is the story of the women who broke the silence. We live in their bui ldings, work in their companies, shop in their stores, eat in their restaurants and elect politicians they fund. Founded more than 150 years ago by shepherding families in the toe of Italy, the 'Ndrangheta is today the world's most powerful mafia, with a crushing presence in southern Italy, a market-moving size in global finance and a reach that extends to fifty countries around the world. And yet, remarkably, few of us have ever heard of it. The 'Ndrangheta's power rests on a code of silence, omerta, enforced by a claustrophobic family hierarchy and murderous misogyny. Men and boys rule. Girls are married off as teenagers in arranged clan alliances. Beatings are routine. A woman who is `unfaithful' - even to a dead husband - can expect her sons, brothers or father to kill her to erase the `family shame'. In 2009, when abused wife Lea Garofalo `disappears' after giving evidence against her mafiosi husband, prosecutor Alessandra Cerreti realises the 'Ndrangheta's bigotry may be its great flaw. The key to bringing down this criminal empire is to free its women and allow them to speak out and testify. When Alessandra finds two collaborators inside Italy's biggest crime families, she must persuade them to cooperate, and save themselves and their children. The stakes could not be higher. Alessandra is fighting to save a nation. The mafiosi are fighting for their existence. The women are fighting for their lives. Not all will survive. ...Show more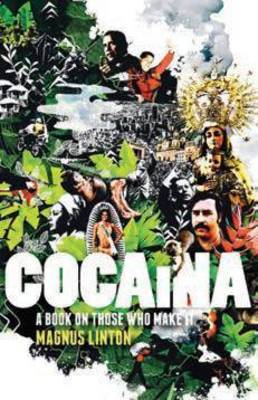 $29.95
AUD
Category: True Crime
When the world's greatest 'King of Cocaine', Pablo Escobar, was killed in 1993 in a joint military operation undertaken by the CIA, the Colombian military, and Escobar's enemies, the entire world celebrated the event, thinking that cocaine production would fall rapidly. But twenty years later, Colombia produces five times as much cocaine as it did during the Escobar era, and consumption worldwide is on the rise. Currently, Colombia produces 70 per cent of all the world's cocaine, and is the perfect laboratory for illegal drugs. How has this come to pass? This truly global industry numbers among its victims poor peasant families on the run from armed groups financed by drug money. At the same time, military tension between Colombia's right-wing government and its socialist neighbour Venezuela has become a security threat for the entire hemisphere. With the US war on drugs playing into this unsettling geopolitical game, the future of cocaine is about much more than what happens to street dealers and their customers. Based on three years of research and more than one hundred interviews, Cocaina tackles these questions by following coca growers, drug traffickers, refugees, hit men, anti-drug police, cocaine processors, politicians, intellectuals, DEA directors, cocaine tourists, guerrilla fighters, death squads, and the many victims of violence. Cocaina is an exceptional book with a rare political edge. It provides a unique insight into drug production, drug corruption, and drug-related misery, as well as the failed war on drugs and the future of drug consumption. ...Show more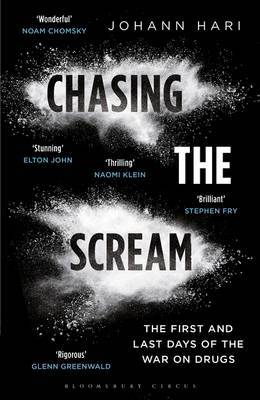 $29.99
AUD
Category: True Crime
It is now 100 years since drugs were first banned. On the eve of this centenary, journalist Johann Hari set off on an epic three-year, 30,000-mile journey into the war on drugs to uncover its secrets - and he found that there is a startling gap between what we have been told and what is really going on. As strange as it may seem at first, drugs are not what we have been told they are; addiction is not what we think it is; and the drug war has very different motives to the ones we have seen on our TV screens. In Chasing the Scream, Hari reveals his startling discoveries entirely through the true and shocking stories of people across the world whose lives have been transformed by this war. They range from a transsexual crack dealer in Brooklyn searching for her mother, to a teenage hit-man in Mexico searching for a way out. It begins with Hari's discovery that at the birth of the drug war, Billie Holiday was stalked and killed by the man who launched this crusade - while it ends with the story of a brave doctor who has led his country to decriminalize every drug, from cannabis to crack, with remarkable results. Chasing the Scream lays bare what we really have been chasing in our century of drug war - in our hunger for drugs, and in our attempt to destroy them. This book will challenge and change how you think about the most controversial - and consequential - question of our time. ...Show more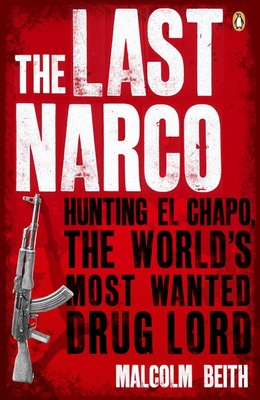 $24.95
AUD
Category: True Crime
Mexico, April 2009. The bodies of a pair of undercover military intelligence agents, disguised as campesinos (farmers), are dumped by the side of the road. Beside the corpses is a message on a scrap of paper: 'You'll never get El Chapo.' Such is the fate of many who have dared to try to catch El Chapo, or oppose him. El Chapo is the world's most wanted drug lord, at large since he escaped from prison in 2001 after bribing guards to wheel him out in a laundry cart. His cartel moves thousands of tons of cocaine, marijuana and heroine into the US each year using tunnels, planes and submarines. He has made an estimated $20 billion, and appeared on "Forbes" magazine's Global Power List in 2009. He bribes or kills politicians, police, soldiers and those who betray him. He's hailed by locals as a folk hero. But the net is closing. Who will make the final move? There is no bigger crime story today, worldwide, than the Mexican drug war and the hunt for El Chapo. "The Last Narco" traces his life and the struggle to bring him to justice, through reportage and interviews with rival narcos, police and DEA sources. This is a non-fiction thriller to match Mark Bowden's "Killing Pablo" and Roberto Saviano's "Gomorrah". It also tells a wider story: the brutal war between the cartels, the endemic state corruption and the US complicity in a conflict that is killing more people than Iraq. ...Show more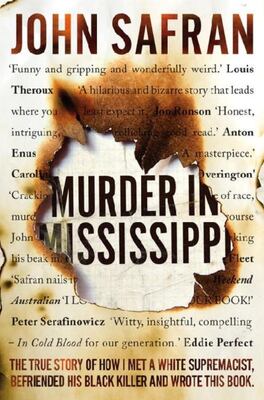 $29.99
AUD
Category: True Crime
This is a dazzling adventure in crime, race and genre. Funny and frightening, challenging and bizarre, Safran has written exactly the sort of idiosyncratic book one would have hoped, and revealed himself as a talented prose writer in the process.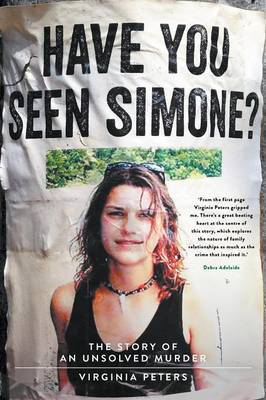 $29.99
AUD
Category: True Crime
Beneath the palm tree she'd perished like a stone fruit amongst the leaves and insects- her flesh bruised a variety of shades, from black through to yellow; her facial features, for all their lovely detail, completely indistinguishable. Look what happened to me,I could hear her say. This is what they di d to me.In February 2005, German backpacker Simone Strobel went missing in Lismore, New South Wales. Six days later her naked body was discovered, crudely hidden beneath a palm tree. At the inquest into her death the police stated their belief that her boyfriend, Tobias Suckfuell, had killed her, although he has never been charged with any offence concerning Simone. Writer Virginia Peters was captivated by the case, and committed herself to uncovering the truth. With the agreement of the police, she analysed the evidence, uncovered new lines of investigation and travelled to Germany to interview the couple's families and friends. Ultimately, she tracked down and questioned Suckfuell himself, who remained the prime suspect. Having become intimately involved in the case, Peters came to understand that the story of Simone Strobel's murder was about much more than the crime itself or the investigation that followed. Written with great honesty and self-awareness, and with echoes of Joe Cinque's Consolation, Have You Seen Simone?explores grief and loss, truth and accountability, and asks whether justice in this case can ever be done. 'From the first page Virginia Peters gripped me. There's a great beating heart at the centre of this story, which explores the nature of family relationships as much as the crime that inspired it.' Debra Adelaide ...Show more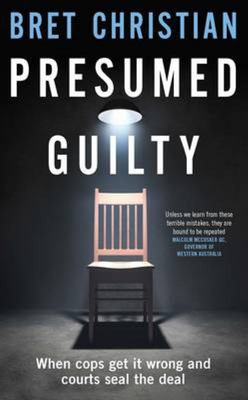 $29.95
AUD
Category: True Crime
At the centre of this in-depth and often chilling book is the tragic murder, in 1959, of twenty-twoyear- old Perth woman Jillian Brewer, and the mostly inconceivable wrongful arrest and conviction of a young deaf man, Darryl Beamish, for the act. Charting in extraordinary detail the procedural errors, f antastical egos and often deliberate obfuscation of truth that took place in the Beamish conviction, along with many other cases, Christian reveals the startling array of potholes and pitfalls that continue to threaten the execution of proper justice in our society. Readers will be glued to their seats as they encounter the jaw-dropping recollections Bret Christian has compiled of badly interpreted forensics, biased testimony, mismatched and botched statements of fact, and downright dirty policing tactics. All at once horrific, mind-blowing and puzzling, the stories Christian has unearthed might well be fiction u but tragically, are all true. ...Show more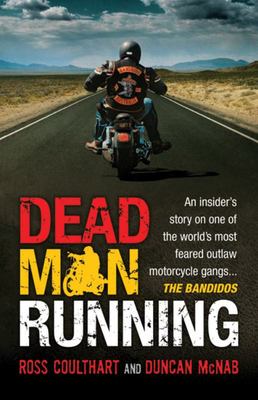 $24.99
AUD
Category: True Crime
A true and chilling first-hand account of the criminal involvement of the feared Bandidos gang - the most powerful and influential crime group operating in Australia and North America today - and how one man broke their code and turned informant.
$19.99
AUD
Category: True Crime
In 1978 Warren Fellows was convicted of heroin trafficking between Thailand and Australia. He was sentenced to life imprisonment in the notorious Bang Kwang prison-better known as the Bangkok Hilton. It was the beginning of 12 years of hell in a place where sewer rats and cockroaches are the only nutrit ious food, where prison guards laugh as they deliver pulverising blows and where the worst punishment is the khun deo-solitary confinement, Thai style. The Damage Done is one man's story of an unthinkable nightmare. It is not Warren Fellows' plea for forgiveness nor his denial of guilt, but a story of endurance and survival and the abuse of human rights during the decade of a life wasted in leg irons. It is an essential read: heartbreaking, fascinating and impossible to put down. ...Show more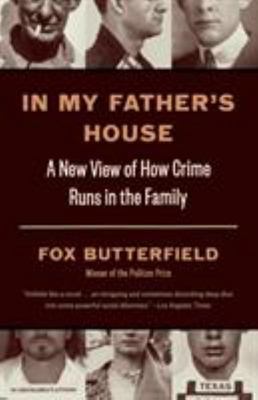 $29.99
AUD
Category: True Crime
The United States currently holds the distinction of housing nearly one-quarter of the world's prison population. But our reliance on mass incarceration, Fox Butterfield argues, misses the intractable reality- As few as 5 percent of families account for half of all crime, and only 10 percent account for two-thirds.In introducing us to the Bogle family, the author invites us to understand crime in this eye-opening new light. He chronicles the malignant legacy of criminality passed from parents to children, grandchildren, and even great-grandchildren. Examining the long history of the Bogles, a white family, Butterfield offers a revelatory look at criminality that forces us to disentangle race from our ideas about crime and, in doing so, strikes at the heart of our deepest stereotypes. And he makes clear how these new insights are leading to fundamentally different efforts at reform. With his empathic insight and profound knowledge of criminology, Butterfield offers us both the indelible tale of one family's transgressions and tribulations, and an entirely new way to understand crime in America. ...Show more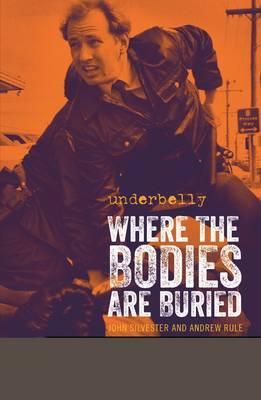 $22.95
AUD
Category: True Crime
It's the missing link - the story that ties the Underbelly cast of characters to a series of unsolved crimes that have taunted police and haunted victims' families for decades. That includes at least three brazen heists totalling $6million - and four murders as dark and as daring as any in the history o f Australian organised crime. The story comes from an old friend of Underbelly identity Carl Williams, the one-time suburban burglar who became the powerful drug dealer and gang boss who started the gangland war to avenge himself on his underworld enemies, the Carlton Crew. The old friend of Williams is a professional sportsman (alias 'Jock') who once befriended Williams when they were unknown teenagers. Jock once drove a badly-hurt Williams to hospital after a pub brawl and Williams always trusted him. Jock wasn't a crook but he knew plenty of them: he was a favourite of Tony Mokbel's back when Mokbel carefully cultivated contacts in sports he could bet on. Mokbel will die in jail and Williams and his violent henchmen Dino Dibra and 'Benji' Veniamin were both shot dead. But Jock has lived to tell the tale of where the bodies are buried. This is it. ...Show more