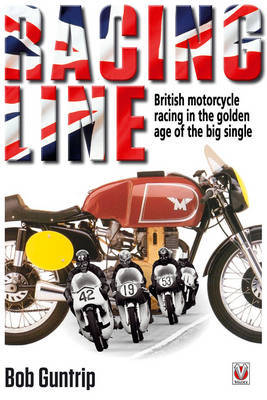 $49.99
AUD
Category: Transportation
The decade between 1960 and 1970 saw British racing singles reach the peak of their decelopment, a decade in which exciting racing unfolded at circuits across the land every weekend, and the decade of Bob McIntyre, Derek Minter, Mike Hailwood, Phil Read, Bill Ivy and Peter Williams. This book documents the period from the introduction of the G50 Matchless, up to the advent of the Yamaha TR2, and the birth of the two-stroke era - a period of immense change. Britain during the 1960s wasn't only a nation of pop music and fashion; it was a decade crammed with the most competitive racing in the history of motorcycle sport. Racing Line tells this story - the ridres, the machines, the drama and the the excitement. ...Show more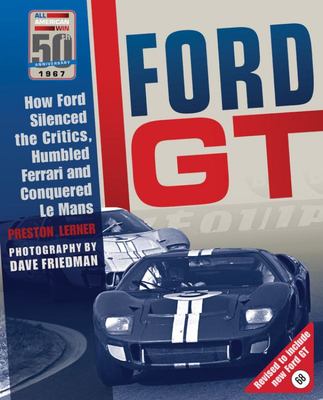 $75.00
AUD
Category: Transportation
Get the whole story on the car built to beat the world--Ford's GT. Henry Ford II, "the Deuce," wanted a race car capable of winning top-flight sports car events in Europe. Specifically, he wanted to win Le Mans. Ford learned that Enzo Ferrari would consider selling his company and negotiations quickly e nsued. But after Ford spent considerable time and money reviewing Ferrari's operations and negotiating with Enzo, Ferrari abruptly backed out of the talks. The Deuce took Ferrari's actions as a personal insult. Word was sent down from on high: beat Ferrari. Ford settled on UK-based Eric Broadley's Lola GT, a cutting-edge car that featured a mid-engine chassis and small-block Ford V-8 power. The Lola GT would morph into the Ford GT. Carroll Shelby helped shape it into the "Mark II" GT40. The result was one of the most legendary wins in racing history: Ford's 1-2-3 sweep of Le Mans in 1966. Ford GT celebrates the 50th anniversary of Ford's iconic victory, providing the detailed back story leading to that historic win, as well as the follow-up win in 1967. The GT40's last two competitive seasons in 1968 and 1969 are also covered, for a complete view of this remarkable era in racing. Author Preston Lerner details the ups and downs of Ford's GT program, accompanied by Shelby American photographer Dave Friedman's historic images. Come re-live one of the most exciting stories in all of racing history! ...Show more
The Classic Car Book
by Dorling Kindersley Publishing Staff; Giles Chapman (Editor-In-Chief); Caroline Bingham
$49.99
AUD
Category: Transportation
"From the Chevrolet Bel Air to the Ferrari Testarossa, The Classic Car Book showcases the most important and iconic classic cars from every decade since the 1940s. Fully illustrated and packed with stunning photography, The Classic Car Book uses specially commissioned photographic tours to put you in th e driver's seat of the world's most famous vintage cars, including stylish roadsters and luxury limousines from manufacturers such as Mercedez-Benz, Ferrari, Rover, Jaguar, and Bentley. The Classic Car Book takes you on a scenic drive through the history of classic cars, profiling iconic models and key details of the world's most famous vehicles, and charting their legacy as objects of luxury and desire. Ideal for any car collectors and enthusiasts, The Classic Car Book is an essential addition to every fans' bookshelf." ...Show more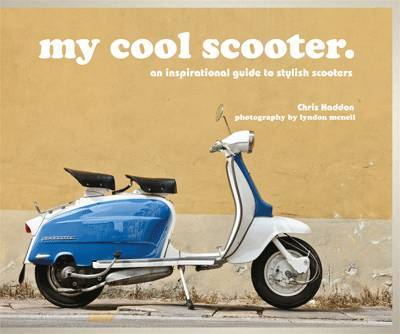 $29.99
AUD
Category: Transportation | Series: My Cool Ser.
Following on from My Cool Motorcyle, a celebration of stylish scooters and the strong fraternity among scooter riders   Much more than just a mode of transport, the humble scooter is fashionable, stylish, and trendy. As many of the stories featured here demonstrate, owners take their scooters on mir aculous adventures form city streets to glorious country escapes. Taking examples from across different continents and cultures, this book explores the most iconic brands of scooter, from Vespa and Prima to Cushman and Goggo. Each section covers a selection of historical information, owners' stories, and vehicle notes. For scooter owners or those interested in scooter history, this book will inspire and intrigue. ...Show more
$24.99
AUD
Category: Transportation
The Magic of a Name tells the story of the first forty years of Britain's most prestigious manufacturer Rolls-Royce. Peter Pugh tells the story, beginning with the historic meeting in 1904 of Henry Royce and the Honourable C.S. Rolls, and the birth in 1906 of the legendary Silver Ghost."