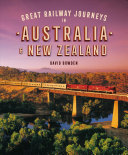 $39.99
AUD
Category: Transportation
  35 trips that highlight some of the most interesting, scenic and rewarding railway journeys in Australia and New Zealand. They include the renowned long-distance journeys, such as The Indian Pacific in Australia that takes travellers on a three-day trip from Perth to Sydney or the The Northern Explor er in New Zealand's North Island that stretches from Wellington to Auckland, as well as those that traverse stunning scenery, such as New Zealand's TranzAlpine train or the Spirit of the Outback in Australia. There are also routes on which restored steam locomotives operate and other lines included for the wonder of their engineering.   Trains are a great way to travel in these countries, taking you at ground level past superb scenery that often cannot be seen by any other means of transport. David Bowden's entertaining text describes the route, the major features of interest along the way and any special technical details about the locomotive or the track.   ...Show more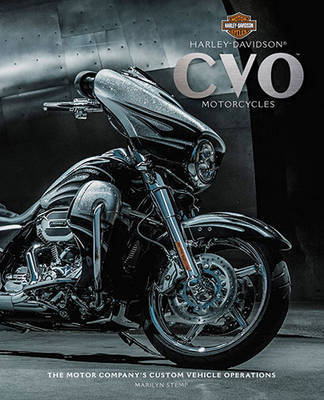 $69.99
AUD
Category: Transportation
Replete with stunning photography, this book chronicles all of Harley-Davidson's CVO models since 1999 and provides historical context that led to the formation of premium CVO. Chronicled here for the first time, Harley-Davidson's CVO motorcycles are pure eye candy. The pinnacle of Harley-Davidson custo mization--that's exactly what the Motor Company's Custom Vehicle Operations(R) motorcycles are: custom-shop details that push the boundaries of style and performance with high-impact paint, killer wheels, big engines, and exclusive technology. Designed in-house since 1999 at Harley-Davidson's world-class Willie G Product Development Center, built by the factory, and available through Harley-Davidson's dealer network, these machines set themselves apart from the pack. Harley-Davidson(R) CVO(tm) Motorcycles: the Motor Company's Custom Vehicle Operations is the first book to showcase these works of two-wheeled art and the story behind them. Produced in limited numbers, and always in high demand, CVO(tm) motorcycles are defined by the riders committed to riding the best. Whether you have one of these high-performance motorcycles in your garage or have one in your sightline, Harley-Davidson(R) CVO(tm) Motorcycles provides a close look into the Motor Company's ultimate custom motorcycles. ...Show more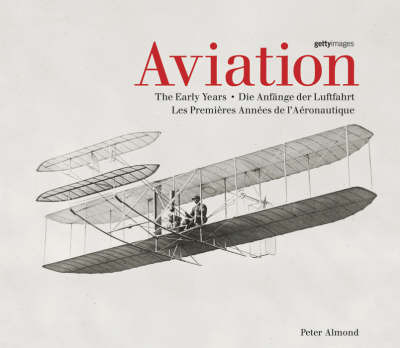 $34.99
AUD
Category: History
The Early Years chronicles the first years of man-powered flight in photographs, from the end of the last century to the era of the great Zeppelins, and shows in numerous marvellous pictures the story of the pioneers and adventurers who extended the boundaries of human achievement.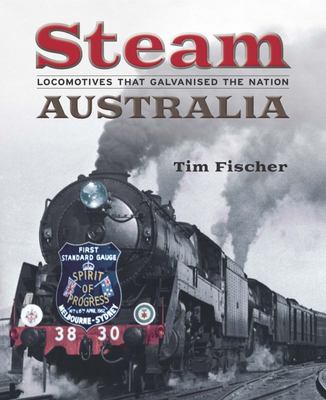 $39.99
AUD
Category: Transportation
If you are passionate about steam locomotives, or know someone who is, then Steam Australia is the perfect companion. Tim Fischer takes readers into the fascinating and grand story of steam transportation over ten vital decades of transformation in Australia's history. This book is so much more than a h istory or a set of lists, it is about the great tapestry of transport weaved by the steam locomotive, and Tim details how the nation was galvanised with economic growth delivered by steam. Fischer tracks key steam locomotives that traversed Australia during critical stages of our nation's development and transported soldiers to fields of conflict as we fought in two world wars. For a century, from 1850 to 1950, steam locomotive haulage dominated Australia's various rail systems and, during that period, rail networks expanded from a few short routes in the big capital cities to huge networks reaching every corner of each state. The book also covers the great named express trains hauled by steam locomotives over the decades: Puffing Billy, Robert Gordon Menzies, The Ghan. Special features include information on Albury's 'break of gauge' platform (where two state track systems met), the Amiens branch line (running through Pozieres and Passchendaele stations in Queensland), the 'garnishee' order against the Spirit of Progress, some important characters such as C.Y. O'Connor and many, many more fascinating topics. ...Show more
$39.99
AUD
Category: Transportation | Series: Lonely Planet Ser.
Experience 60 of the world's greatest and most unforgettable train journeys, from classic long-distance trips like Western Canada's Rocky Mountaineer and Darwin to Adelaide's The Ghan, to little-known gems on regular commuting lines. We've always had a soft spot for trains. We know the moment a train p ulls out of a station bound for somewhere fantastic is when the adventure truly starts. Amazing Train Journeysis the culmination of asking more than 200 travel writers for their absolute favourites. Some are epic international adventures, others short suburban routes along stunning coastline. There are incredible feats of engineering, trains that snake their way through mountain peaks, and even those which have achieved Unesco World Heritage status.   Each profile contains practical information including ticket options, timetables and stops, plus inspiring photos and illustrated maps. Journeys include:  Africa & the Middle East: Johannesburg to Cape Town (South Africa) Andimeshk to Dorud (Iran) Bulawayo to Victoria Falls (Zimbabwe) The Americas: The California Zephyr (USA) Perurail's Lake Titicaca Railway (Peru) The Serra Verde Express (Brazil) Asia: The Darjeeling Toy Train (India) The Reunification Express (Vietnam) Beijing to Shanghai by High-Speed Rail (China) Europe: The Glacier Express (Switzerland) Belgrade-to-Bar Railway (Serbia & Montenegro) London to Fort William on the Caledonian Sleeper (UK) Oceania: South Coast Line (Australia) The TranzAlpine (New Zealand) The NorthernExplorer (New Zealand) About Lonely Planet: Lonely Planet is a leading travel media company and the world's number one travel guidebook brand, providing both inspiring and trustworthy information for every kind of traveller since 1973. Over the past four decades, we've printed over 145 million guidebooks and grown a dedicated, passionate global community of travellers. You'll also find our content online, on mobile, video and in 14 languages, 12 international magazines, armchair and lifestyle books, ebooks, and more. ...Show more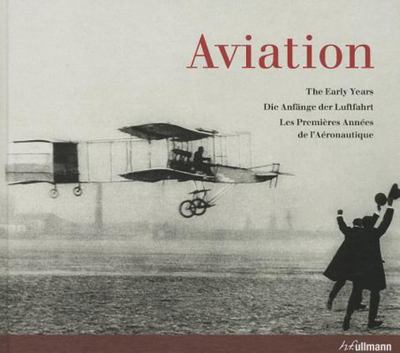 $34.99
AUD
Category: Transportation
'Aviation' chronicles the first years of man-powered flight in photographs, from the end of the last century to the era of the great zeppelins."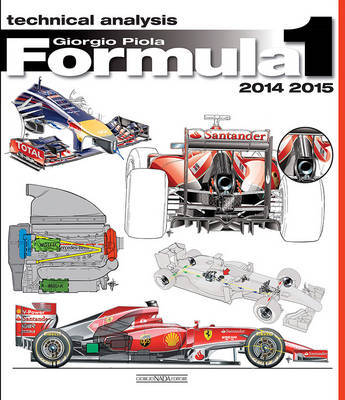 $75.00
AUD
Category: Transportation
Radical changes in terms of technology and regulations marked the 2014 season, with the cars being equipped with 1600 cc, six-cylinder turbocharged engines with dual internal combustion and electrical power delivery (the so-called Power Unit) in place of the classic naturally aspirated V8s. Electronical ly controlled rear braking and a series of aerodynamic restrictions were also introduced, the latter having a major influence on the external appearance of the cars which were very different to their predecessors. These changes and innovations also had significant sporting repercussions with the Mercedes of Rosberg and Hamilton undisputed protagonists of the World Championship, the surprising Daniel Ricciardo doing better than his teammate Vettel and the Maranello team featuring in another grey season with Fernando Alonso already heading towards McLaren. Revealing the technical secrets of the 2014 cars and providing a broad preview of the season to come is as ever Giorgio Piola who, drawing by drawing, illustrates and describes in the most minute detail the entire World Championship field. ...Show more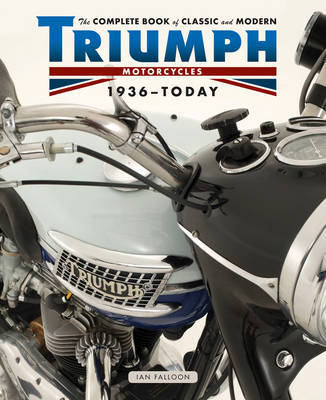 $75.00
AUD
Category: Transportation | Series: Complete Book Series
Take an authoritative, thorough, and heavily illustrated look at Triumph motorcycles, from beloved classics to popular new models! What do Marlon Brando, James Dean, Steve McQueen, Bob Dylan, and Arthur Fonzerelli all have in common? All of these men define the very essence of cool, and all have owned T riumph motorcycles. Originally formed as a bicycle company in 1885, in 1902 Triumph produced its first motorcycle, which was simply a bicycle fitted with a Belgian Minerva engine. From there, the company, in various iterations, went on to build some of the most iconic motorcycles of all time. For the first time ever, The Complete Book of Classic and Modern Triumph Motorcycles 1937-Today collects all of the motorcycles from this iconic brand in a single volume. Written by respected Triumph expert Ian Falloon, all of the major and minor models are covered, with an emphasis on the most exemplary, era-defining motorcycles such as the Thunderbird, Tiger, Trophy, Bonneville, and new machines such as the Speed Triple, Thruxton, and Daytona 675. The Complete Book of Classic and Modern Triumph Motorcycles 1937-Today will also feature important non-production models and non-factory racing and speed-record-setting motorcycles that have become integral parts of Triumph's stellar reputation. This is a book no Triumph fan will want to be without! ...Show more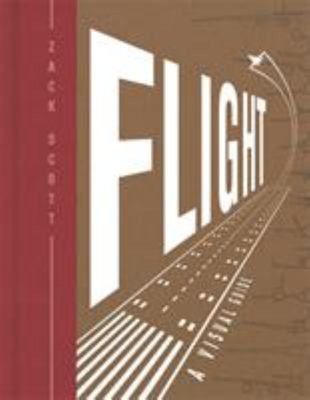 Flight
by Zack Scott
$49.99
AUD
Category: Transportation
Flight is the story of humankind's most ambitious undertaking. From thousand-year-old flying machines and the trailblazing 'birdmen' who risked their lives to test them, to the Wright brothers' legendary first flight and the iconic spacecraft of the modern era, Flight weaves together the extraordinary h istory of aviation with an in-depth look at the mechanics of how planes work. Sumptuously illustrated and written by a former RAF technician, this is the definitive guide to how we conquered the skies. ...Show more
Vanlife Companion
by Lonely Planet Publications Staff
$29.99
AUD
Category: Transportation | Series: General Pictorial Ser.
Welcome to life on four wheels. Hit the open road with this practical and inspiring guide. In the first half, you'll discover how to choose and customise your perfect van, and get it fitted for sleeping, cooking and storage. In part two, we'll tell you how to stay safe, save money and park legally, the n share the best road trips around the world, complete with awesome itineraries. Lonely Planet's The Vanlife Companionis a great introduction to the global #vanlife phenomenon and is geared to helping you have amazing adventures of your own, whether you're building a van from the inside out or renting one for the trip of a lifetime. We feature 20 classic campervan routes to fuel your wanderlust and hear from people about how they got started and life on the road.  Features 20 classic, must-drive campervan routes across Ireland, Scotland, Germany, Italy, New Zealand, South Africa, the United States, West Africa, Nepal, Australia and Canada Expert advice, tips and guidance from our travel experts Profiles of #vanlife personalities and how they created their dream vans About Lonely Planet: Lonely Planet is a leading travel media company and the world's number one travel guidebook brand, providing both inspiring and trustworthy information for every kind of traveller since 1973. Over the past four decades, we'veprinted over 145 million guidebooks and grown a dedicated, passionate global community of travellers. You'll also find our content online, on mobile, video and in 14 languages, 12 international magazines, armchair and lifestyle books, ebooks, and more. ...Show more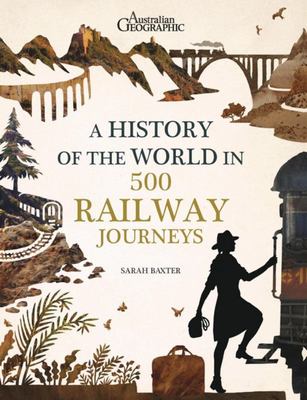 $39.95
AUD
Category: Transportation
History is everywhere, and is never as complete as when it can be accessed on a part of history itself.  The locomotive is one of the great steps in progress of civilisation that undoubtably connects us to land and history that was shaped by the machine itself. Although a basic form of railway, or rutwa y, did exist in Ancient Greek and Roman times - notably the ship trackway between Diolkos and the Isthmus of Corinth around 600 BC - it would take several thousand years before the first fare-paying passenger service was launched in the early nineteenth century. Some two hundred years on, it is possible to travel by train to some of the world's most remote and remarkable destinations, and track the many wonderful legacies of the Earth's extensive history - man-made and otherwise.   From prehistoric rock formations to skyscraper cities, slow steam engines to high-speed bullet trains, let A History of the World in 500 Railway Journeys be your guide. Through its beautifully illustrated pages, and 500 awe-inspiring railway journeys, you can chart your own transcontinental itinerary through time. Chug through canyons, steam past ancient monuments, speed through cities, luxuriate in the railcars of presidents and queens, or make express connections between key historical moments or epic eras, A History of the World in 500 Railway Journeys has it all. A must-read for travellers, railfans and history buffs alike, offering inspiration and information in equal measure.   ...Show more