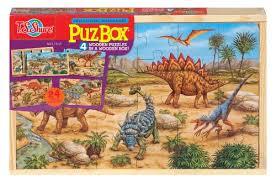 $33.00
AUD
Category: Puzzles
This Puzbox is a wooden box containing four 24-piece wooden puzzles. Featuring different dinosaur scenes, the pieces are marked on the back for easy sorting. The box has a seperate compartment for each puzzle and a sliding lid which can be used as a puzzle board. Ages 3+.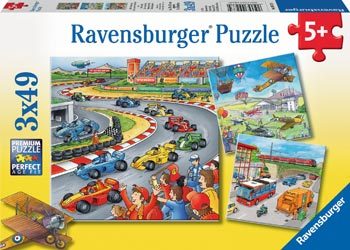 $25.00
AUD
Category: Puzzles
Our stunning collection of vehicle puzzles is designed to inspire the imagination of every little puzzler. From planes to boats to trains to cars to fire engines, there is a Ravensburger vehicle puzzle for every little vehicle fan. The details in our vehicle puzzles are designed for their specific age g roups, with greater accuracy and vehicle features in puzzles for older children. Finished Puzzle Size: 18 x 18 cm each puzzle Box Size: 27 x 19 x 4 cm Suitable for children 5+ ...Show more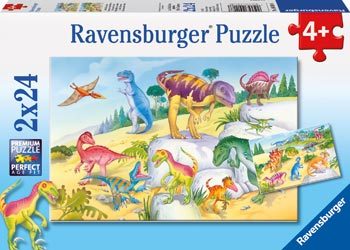 $20.00
AUD
Category: Puzzles
Every ones favourite, our collection of dinosaurs are always very best sellers! Realistic scenes from ancient times include volcanos and even Pterosaurs, the famous flying dinosaur. Finished Puzzle Size: 26 x 18 cmBox Size: 27 x 19 x 4 cm Suitable for children 4+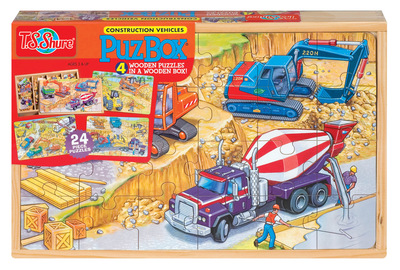 $35.00
AUD
Category: Puzzles
Four wooden puzzles in a wooden box.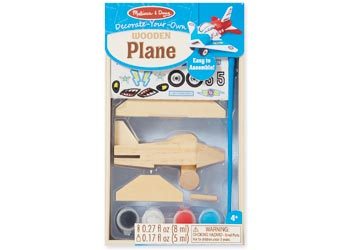 $15.00
AUD
Category: Wooden
Get ready to jet off for aerial adventures with this easy-to-assemble wooden plane model. Includes wooden plane, wheels, axle, paint, paintbrush, glue and aviation-themed stickers so young pilots' creativity can fly high! Plane measures approximately 4" long.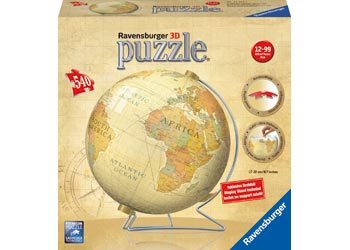 $70.00
AUD
Category: Adult jigsaw puzzles
Perfection in the round! puzzleball® is revolutionising 3D puzzles. The strong curve shaped plastic pieces fit together perfectly to form a spherical shaped puzzle. These puzzles can be completed in the usual way by looking at the picture or, as each piece is numbered on the back, you can also follow th e numbers for those more challenging areas! puzzleballs® can also be taken apart and completed again and again. This 540pc puzzleball® provides an extra challenge for experienced 3D puzzlers and is suitable for teenagers and adults. Finished Puzzle Size: 22 cm diameterBox Size: 27 x 27 x 8 cm ...Show more