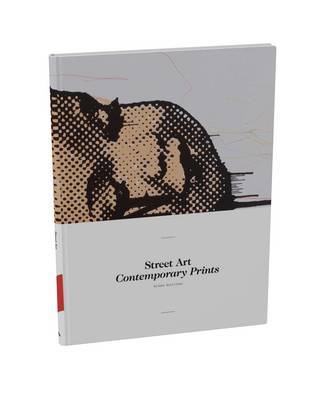 $35.00
AUD
Category: Street art
Graffiti has evolved into a rich and democratic form of visual expression that is now most often labelled 'street art'. Although the work is frequently location-specific, the genre has become a global phenomenon as the web transmits the latest works around the world in an instant. As it matures, street art has moved indoors; galleries now exhibit and sell limited-edition prints by established artists with recognizable self-created brands, including Banksy, Blek Le Rat, Shepard Fairey, Eine and Miss Tic. This beautiful book is the first to look specifically at street art prints - now highly prized in their own right. It introduces the artists, symbols and subject matter that dominate the genre and places their prints in the wider context of urban art. ...Show more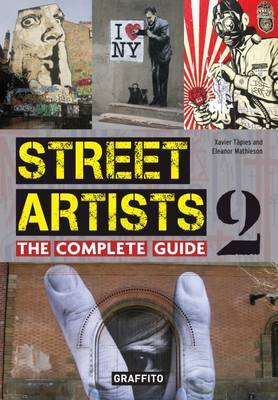 $29.99
AUD
Category: Street art
The text includes detailed reference on each artist, their inter-connections and main influences. This is an essential guide for anyone into the contemporary art scene's most vibrant movement.
$29.99
AUD
Category: Street art
Melbourne - aka 'Burn City' - is internationally renowned for its street art. For more than twelve years Lou Chamberlin has been photographing its painted streets, capturing the most memorable pieces of this ephemeral art form and creating an ongoing record of the city's robust street subculture. These pages showcase the best of the city, including the 'burners' - the pieces so hot they're 'burning' off the wall. ...Show more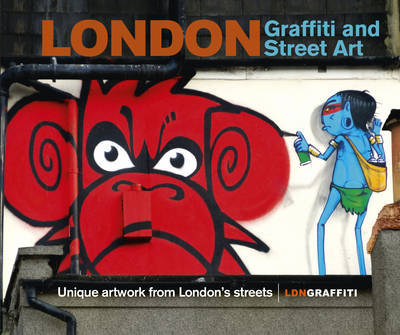 $29.99
AUD
Category: Street art
Over the decades, London has become a diverse landscape for all forms of graffiti and street art. From the better-known artists, down to the constant stream of fresh new talent attracted to the streets, London is a graffiti artist's paradise and the images represent a London simmering with artistic flai r. Featuring glossy photos of ground-breaking graffiti, London Graffiti and Street Art is the perfect companion for anyone excited by this most vibrant and changing of art form, and aims to give an insight into the creative output lost and found in and around the capital. ...Show more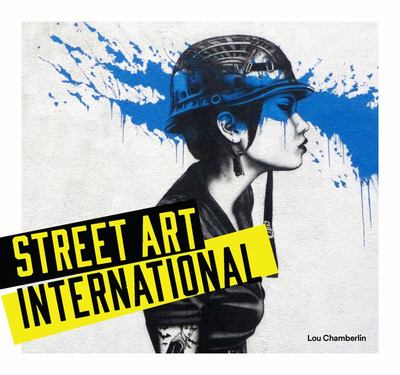 $44.99
AUD
Category: Street art
This is street art - on an international scale.   Lou Chamberlin travelled from Warsaw to London, Tokyo to New York, Melbourne to Santiago in search of the world's most interesting and intriguing street art and the artists behind these walls. Her photographs capture these works at a moment in time, docu menting and celebrating the ever-changing street art scene. This book features work by some of the biggest artists working in street art today, from Stik, Shep Fairey, Phlegm and local artists like Rone and Adnate. Lou offers insight into the collaborations and styles behind each work.   ...Show more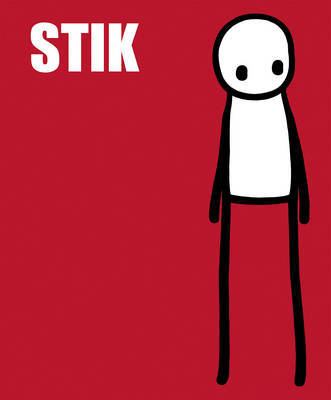 Stik
by "StiK"
$54.99
AUD
Category: Street art
From the publishers behind Banksy's mega-selling Wall and Piece, comes the fully-illustrated, beautifully presented book by feted London street artist, Stik. Stik first came to notoriety as an underground street artist who painted life-size stick figures during the night around London's East End. As a f irm believer in the right to protest, the freedom of speech, and basic human rights, Stik has now painted murals in cities, towns and villages all over the world, focusing his work in communities which have not been afraid to express themselves in the face of repression and disenfranchisement. Having gained an international following, Stik credits his audience with the intelligence to fill in the details with just six lines and two dots to imply emotion. Each piece is a meditation. This is the first collected volume of his work to date. It reveals the political and artistic inspiration behind the work of one of this country's most brilliant and inspiring artists. ...Show more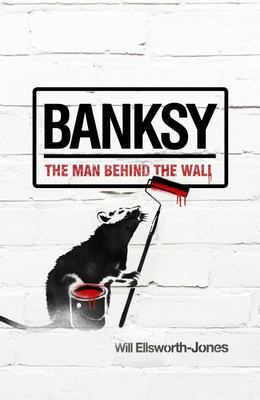 $24.99
AUD
Category: Street art
For someone who shuns the limelight by concealing his real name, never showing his face and never giving interviews except by email, Banksy is remarkably famous. Whether there is a Banksy exhibition in Bristol, Los Angeles, London or New York, there is always a queue - often three hours long. His book o f his art, Wall and Piece, has sold over a quarter of a million copies. Such is the commercial value of his work that people have hacked an entire wall off a building because it bears some of his graffiti. His popularity is such that councils who in the past saw him as a vandal whose work should be washed off the streets now hurry to protect it. But who is this man; how did he become what he is now; what makes him tick? Now, in the first ever biography of Banksy, Will Ellsworth-Jones pieces together Banksy's life and builds up a picture of the world in which he operates. He talks to friends and enemies, those who knew him in his early un-noticed days and those who have watched him try to come to terms with his new-found fame and fortune and asks what, ultimately, this enigmatic character and his life's work add up to. ...Show more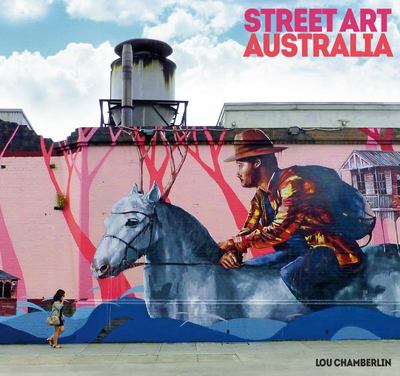 $44.99
AUD
Category: Street art
As you walk down the street in cities and towns across Australia from Perth to Benalla, Toowoomba to Melbourne, you might stumble across a seven-storey-high painting of a woman's face on a building; a giant echnida painted onto a wall; a tiny paste-up on the back of a telegraph pole. This glimpse of art on an otherwise dull street both transports and intrigues you: who was the artist? What is the story behind the painting? Street art photographer Lou Chamberlin is following on from the success of her book Street Art: Melbourne with Street Art: Australia, a celebration of street art across the country, featuring the art, artists and collaborations who have shaped the street art scene in Australia over the past 10 years. You might find some recognisable artists and faces in the book, as Lou takes us, lens by lens, on an epic journey across the most exciting art in the country. ...Show more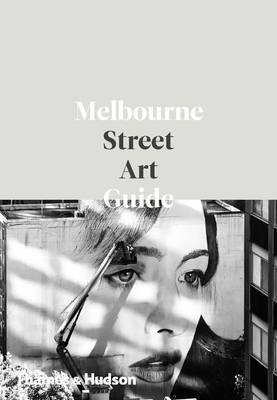 $29.99
AUD
Category: Street art
The Melbourne Street Art Guide is the essential reference to trace the who, what, why and where of Melbourne's dynamic street art scene. Focused on the art, politics, people and places which make Melbourne an undisputed international hotspot for street art and graffiti, this book delves into the inner w orlds of the artist, collector and curator to provide a holistic picture of contemporary Melbourne street art practice today. Maps with street art hotspots plus self-guided tours reveal where to go and what to see, while short essays, interviews and profiles provide an invaluable set of tools for any street art connoisseur to decipher and interpret the richly-layered terrain of the city's streets. This book takes readers on a memorable journey into the heart of this important and at times misunderstood artistic realm. ...Show more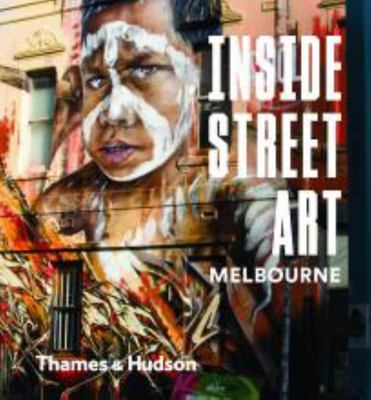 $19.99
AUD
Category: Street art
Melbourne is the Australian home of street art. International visitors and locals alike flock to street art hot spots like Hosier Lane and Footscray to witness the evolution of these transient streetscapes. From city laneways to public parks, and suburban shopping strips to abandoned car lots, murals, s tickers, stencils and painted works of art can be found in virtually every pocket of the city. Inside Street Art Melbourne is the ultimate beginner's photographic springboard to street art. Go on your own self-guided tour or take a vicarious visual trip via the images of these powerful and inspiring works of art. ...Show more