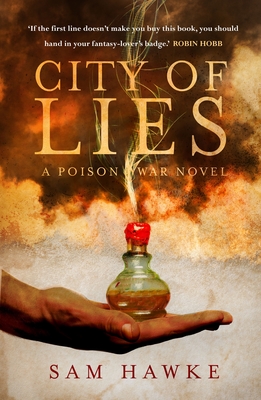 $32.99
AUD
Category: Science Fiction & Fantasy
I was seven years old the first time my uncle poisoned me . . .Only a handful of people in Silasta know Jovan?s real purpose in life. To most, he is just another son of the ruling class. The quiet, forgettable friend of the Chancellor?s charming, irresponsible heir. In reality, Jovan has been trained fo r most of his life to detect, concoct and withstand poisons in order to protect the ruling family. His sister Kalina is too frail to share in their secret family duty. While other women of the city hold positions of power and responsibility, her path is full of secrets and lies - some hidden even from her own brother.Until now, peace has reigned in Silasta for hundreds of years. But when the Chancellor succumbs to an unknown poison and an army storms the gates, the so-called Bright City is completely unprepared. It falls to Jovan and Kalina to protect the heir and save their homeland - but first they must make their way through a new world of unexpected treachery, a world where the ancient spirits are rising . . . and angry.This fabulous epic fantasy debut will appeal to readers of Joe Abercrombie and Terry Brooks, Robin Hobb and Mark Lawrence and all points in between. ...Show more
$19.99
AUD
Category: Science Fiction & Fantasy | Series: A Song of Ice and Fire | Reading Level: near fine
PRE LOVED - In the aftermath of a colossal battle, the future of the Seven Kingdoms hangs in the balance--beset by newly emerging threats from every direction. In the east, Daenerys Targaryen, the last scion of House Targaryen, rules with her three dragons as queen of a city built on dust and death. But Daenerys has thousands of enemies, and many have set out to find her. As they gather, one young man embarks upon his own quest for the queen, with an entirely different goal in mind. Fleeing from Westeros with a price on his head, Tyrion Lannister, too, is making his way to Daenerys. But his newest allies in this quest are not the rag-tag band they seem, and at their heart lies one who could undo Daenerys's claim to Westeros forever. Meanwhile, to the north lies the mammoth Wall of ice and stone--a structure only as strong as those guarding it. There, Jon Snow, 998th Lord Commander of the Night's Watch, will face his greatest challenge. For he has powerful foes not only within the Watch but also beyond, in the land of the creatures of ice. From all corners, bitter conflicts reignite, intimate betrayals are perpetrated, and a grand cast of outlaws and priests, soldiers and skinchangers, nobles and slaves, will face seemingly insurmountable obstacles. Some will fail, others will grow in the strength of darkness. But in a time of rising restlessness, the tides of destiny and politics will lead inevitably to the greatest dance of all. Praise for A Dance with Dragons "Filled with vividly rendered set pieces, unexpected turnings, assorted cliffhangers and moments of appalling cruelty, A Dance with Dragons is epic fantasy as it should be written: passionate, compelling, convincingly detailed and thoroughly imagined."--The Washington Post "Long live George Martin . . . a literary dervish, enthralled by complicated characters and vivid language, and bursting with the wild vision of the very best tale tellers."--The New York Times ...Show more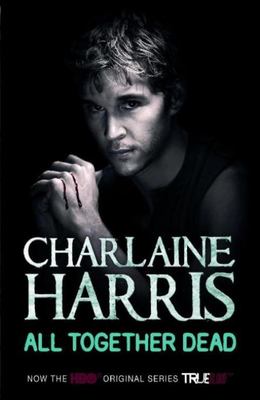 $22.99
AUD
Category: Science Fiction & Fantasy | Series: Sookie Stackhouse Ser.
Sookie's beginning to get used to being surrounded by all varieties of undead, changeling, shapeshifting and other supernatural beings - but even she has her limits. She'd really like to take a while to get over being betrayed by Bill, her long-time vampire lover, and get used to her new relationship wi th the sexy shapeshifter Quinn - but instead, she finds herself attending the long-planned vampire summit, the destination of choice for every undead power player around, as a sort-of human 'Geiger counter' for Sophie-Anne Leclerq, vampire queen of Louisiana. But the job is fraught with difficulties. Sophie-Anne's power base has been severely weakened by Hurricane Katrina, and she's about to be put on trial during the event for murdering her king. Sookie knows the queen is innocent, but she's hardly prepared for other shocking murders: it looks like there are some vamps who would like to finish what nature started. With secret alliances and backroom deals the order of the day - and night - Sookie must decide which side she'll stand with, and quickly, for her choice may mean the difference between survival and all-out catastrophe. ...Show more
$29.99
AUD
Category: Science Fiction & Fantasy | Series: True Blood ; bk. 11
Sookie Stackhouse is a cocktail waitress in Bon Temps, Louisiana. Now the vampires and the shapeshifters are 'out', you'd think the supernaturals would get on with each other. But nothing is that simple in Bon Temps!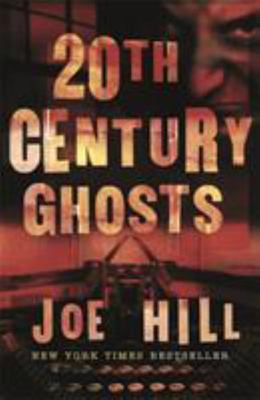 $22.99
AUD
Category: Science Fiction & Fantasy
Imogene is young, beautiful, kisses like a movie star, and knows everything about every film ever made. She's also dead, the legendary ghost of the Rosebud Theater. Arthur Roth is a lonely kid with a head full of big ideas and a gift for getting his ass kicked. It's hard to make friends when you're the only inflatable boy in town. Francis is unhappy, picked on; he doesn't have a life, a hope, a chance. Francis was human once, but that's behind him now. John Finney is in trouble. The kidnapper locked him in a basement, a place stained with the blood of half a dozen other murdered children. With him, in his subterranean cell, is an antique phone, long since disconnected ...but it rings at night, anyway, with calls from the dead...Meet these, and a dozen more, in 20TH CENTURY GHOSTS, irresistible, addictive fun showcasing a dazzling new talent. ...Show more
$19.99
AUD
Category: Science Fiction & Fantasy | Series: Inheritance Cycle | Reading Level: good
"Darkness falls . . . Despair abounds . . . Evil reigns . . . Eragon and his dragon, Saphira, have just saved the rebel state from destruction by the mighty forces of King Galbatorix, cruel ruler of the Empire. Now Eragon must travel to Ellesmera, land of the elves, for further training in magic and swo rdsmanship, the vital skills of the Dragon Rider. It is the journey of a lifetime, filled with awe-inspiring new places and people, each day a fresh adventure. But chaos and betrayal plague him at every turn, and Eragon isn t sure whom he can trust. Meanwhile, his cousin Roran must fight a new battle back home in Carvahall - one that puts Eragon in even graver danger. Will the king's dark hand strangle all resistance? Eragon may not escape with even his life . . ." ...Show more
$19.99
AUD
Category: Science Fiction & Fantasy | Series: Kingkiller Chronicles | Reading Level: good
"No one writes about stories like Pat Rothfuss. How the right story at the right time can change the world, how the teller can shape a life." --Lin-Manuel Miranda This deluxe, illustrated edition celebrates the New York Times-bestselling series, The Kingkiller Chronicle--a masterful epic fantasy saga th at has inspired readers worldwide.   This anniversary hardcover includes more than 50 pages of extra content - Beautiful, iconic cover by artist Sam Weber and designer Paul Buckley- Gorgeous, never-before-seen illustrations by artist Dan Dos Santos- Detailed and updated world map by artist Nate Taylor- Brand-new author's note- Appendix detailing calendar system and currencies- Pronunciation guide of names and places   DAY ONE: THE NAME OF THE WIND   My name is Kvothe.   I have stolen princesses back from sleeping barrow kings. I burned down the town of Trebon. I have spent the night with Felurian and left with both my sanity and my life. I was expelled from the University at a younger age than most people are allowed in. I tread paths by moonlight that others fear to speak of during day. I have talked to Gods, loved women, and written songs that make the minstrels weep.   You may have heard of me.   So begins a tale unequaled in fantasy literature--the story of a hero told in his own voice. It is a tale of sorrow, a tale of survival, a tale of one man's search for meaning in his universe, and how that search, and the indomitable will that drove it, gave birth to a legend.   Praise for The Kingkiller Chronicle:   "The best epic fantasy I read last year.... He's bloody good, this Rothfuss guy."--George R. R. Martin, New York Times-bestselling author of A Song of Ice and Fire   "Rothfuss has real talent, and his tale of Kvothe is deep and intricate and wondrous." --Terry Brooks, New York Times-bestselling author of Shannara   "It is a rare and great pleasure to find a fantasist writing...with true music in the words."--Ursula K. Le Guin, award-winning author of Earthsea   "The characters are real and the magic is true." --Robin Hobb, New York Times-bestselling author of Assassin's Apprentice   "Masterful.... There is a beauty to Pat's writing that defies description." --Brandon Sanderson, New York Times-bestselling author of Mistborn ...Show more
$19.99
AUD
Category: Science Fiction & Fantasy
THE NO 1 SUNDAY TIMES AND NEW YORK TIMES BESTSELLER Bestselling and much loved author Neil Gaiman, whose novel American Gods has been adapted into a major television series, brings vividly to life the stories of Norse mythology that have inspired his own extraordinary writing in this number one Sunday Times bestseller The great Norse myths are woven into the fabric of our storytelling from Tolkien, Alan Garner and Rosemary Sutcliff to Game of Thrones and Marvel Comics. They are also an inspiration for Neil Gaiman 's own award-bedecked, bestselling fiction. Now he reaches back through time to the original source stories in a thrilling and vivid rendition of the great Norse tales. Gaiman 's gods are thoroughly alive on the page irascible, visceral, playful, passionate and the tales carry us from the beginning of everything to Ragnarok and the twilight of the gods. Galvanised by Gaiman 's prose, Thor, Loki, Odin and Freya are irresistible forces for modern readers and the crackling, brilliant writing demands to be read aloud around an open fire on a freezing, starlit night. ...Show more
Good Omens
by Terry Pratchett; Neil Gaiman
$19.99
AUD
Category: Feel Good Fiction
"'Armageddon only happens once, you know. They don't let you go around again until you get it right'i>eople have been predicting the end of the world almost from its very beginning, so it's only natural to be sceptical when a new date is set for Judgement Day. But what if, for once, the predictions a re right, and the apocalypse really is due to arrive next Saturday, just after tea? You could spend the time left drowning your sorrows, giving away all your possessions in preparation for the rapture, or laughing it off as (hopefully) just another hoax. Or you could just try to do something about it." ...Show more
$19.99
AUD
Category: Science Fiction & Fantasy | Series: League
Devyn Kell spent his life in service to the League until he learned of the double dealing and backstabbing that was costing innocent people their lives. Refusing to play those politics, he became a Runner - someone who makes sure planets get the weapons, medicine and supplies they need to survive. May t he gods have mercy on any who get in his way, because he definitely won't. Alix Garran is a woman on the run from a past she can't escape. Signing on to work for Devyn as a System's Engineer, she finds a cause she can fight for - and a man she can respect. But as Alix's past catches up to her, and Devyn's old enemies turn lethal, they have to fight together...or fall alone. ...Show more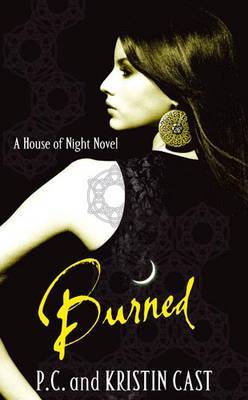 $22.99
AUD
Category: Science Fiction & Fantasy | Series: S.F. Masterworks - Hyperion
The mysterious Time Tombs are opening and the Shrike that has risen from them may well control the fate of all mankind. The Ousters are laying seige to the Hegemony of Man and the AIs we created have turned against us to build the Ultimate Intelligence; God. The God of Machines. His genesis could mean a nnihilation for man. Something is drawing the hegemony, the Ousters, the AIs, the entire universe to the Shrike. ...Show more