$19.99
AUD
Category: Religious Beliefs & Spirituality
The complete edition of a timeless classic, includes the recently rediscovered Part Four and 'Last Words' by Richard Bach.Jonathan Livingston Seagull, the most celebrated inspirational fable of our time, tells the story of a bird determined to be more than ordinary. 'Most gulls don't bother to learn mor e than the simplest facts of flight - how to get from shore to food and back again,' writes author Richard Bach in this allegory about a unique bird named Jonathan Livingston Seagull. 'For most gulls it is not flying that matters, but eating. For this gull, though, it was not eating that mattered, but flight.' Flight is indeed the metaphor that makes this story soar. This bestselling modern classic is a fable about seeking a higher purpose in life, even if your flock, tribe or neighbourhood finds your ambition threatening (at one point our beloved gull is even banished from his flock). By not compromising his higher vision, Jonathan learns the meaning of love and kindness and gets the ultimate payoff - transcendence. The dreamy illustrations by Russell Munson provide just the right illustrations for this spirituality classic that has inspired thousands of readers to follow their own path in life and so fulfill their true potential. ...Show more
$19.95
AUD
Category: Religious Beliefs & Spirituality | Series: Toltec Wisdom Ser. | Reading Level: General Adult
With over 10 years on The New York Times bestseller list, and nearly 7 million copies in print, The Four Agreements continues to top the bestseller lists. In The Four Agreements, don Miguel Ruiz reveals the source of self-limiting beliefs that rob us of joy and create needless suffering. Based on ancie nt Toltec wisdom, The Four Agreements offer a powerful code of conduct that can rapidly transform our lives to a new experience of freedom, true happiness, and love.   ...Show more
$49.99
AUD
Category: Religious Beliefs & Spirituality
Drawing on images and stories taken from Greek mythology, this set has been revised and re-illustrated to guide and inspire a new generation of readers. Includes book and 78 cards.
Book of Joy
by Desmond Tutu; Douglas Carlton Abrams; Dalai Lama XIV
$32.99
AUD
Category: Religious Beliefs & Spirituality
I want to wish all of you joy-because there is no better gift.Two spiritual masters, the Dalai Lama and Archbishop Desmond Tutu, share their wisdom in this uplifting book. I promise you, it?s the best $26 you can spend.' Oprah WinfreyNobel Peace Prize Laureates His Holiness the Dalai Lama and Archbishop Desmond Tutu have survived more than fifty years of exile and the soul-crushing violence of oppression. Despite their hardships - or, as they would say, because of them - they are two of the most joyful people on the planet. In April 2015, Archbishop Tutu travelled to the Dalai Lama?s home in Dharamsala, India, to celebrate His Holiness?s eightieth birthday and to create this book as a gift for others. They looked back on their long lives to answer a single burning question- how do we find joy in the face of life?s inevitable suffering? They traded intimate stories, teased each other continually, and shared their spiritual practices. By the end of a week filled with laughter and punctuated with tears, these two global heroes had stared into the abyss and despair of our times and revealed how to live a life brimming with joy. This book offers us a rare opportunity to experience their astonishing and unprecedented week together, from the first embrace to the final goodbye. ...Show more
$32.99
AUD
Category: Religious Beliefs & Spirituality
In today's world of cultural climate change, argues Jonathan Sacks, we have outsourced morality to the markets on the one hand, and to government on the other. If the market rewards it, it must be OK - unless the law says not to. Yet while the markets have brought wealth to many and the state has done much to contain the worst excesses of inequality, neither is capable of bearing the moral weight of showing us how to live. On the one hand, traditional values no longer hold, yet recent political swings show that modern ideals of tolerance have left many feeling rudderless and adrift. In this environment we see things fall apart in unexpected ways - toxic public discourse that makes true societal progress almost unattainable; the rise of religious extremism on the one hand and of aggressive atheism on the other; a drive for respect of all that establishes 'safe space' only where true debate is off limits. How can we build - or rebuild - a collective culture that is able to both respect difference and draw us together to work for the common good? Talking to key modern influences and thinkers - including Jordan Peterson, Melinda Gates and David Brooks - and drawing inspiration from the Bible and the historical experience of the Jewish people, Sacks argues that there are eight key factors in establishing, maintaining and passing on resilient moral values within a broad group, among them attitudes of lifelong learning and of thanksgiving, the importance of family life and community, and a culture of positive argument in place of destructive conflict. Combining his passionate belief in a positive way forward with a careful weighing of the realities and challenges of the position in which we find ourselves, Jonathan Sacks sets out a clear picture of a world in which we can all find our place and build a future worth working for. ...Show more
Koran
by N. J. Dawood (Introduction by, Translator)
$19.99
AUD
Category: Religious Beliefs & Spirituality | Series: Penguin Classics | Reading Level: General Adult
N. J. Dawood's masterful translation of The Koran in a fully revised edition   The Koran is universally accepted by Muslims to be the infallible word of God as first revealed to the prophet Muhammad by the angel Gabriel nearly fourteen hundred years ago. Its 114 chapters recount the narratives and ru les of conduct central to Islamic belief, and together they form one of the world's most influential prophetic works and a literary masterpiece in its own right. This newly revised edition of N. J. Dawood's classic translation is also available in a larger edition with the original Arabic in parallel text.   For more than sixty-five years, Penguin has been the leading publisher of classic literature in the English-speaking world. With more than 1,500 titles, Penguin Classics represents a global bookshelf of the best works throughout history and across genres and disciplines. Readers trust the series to provide authoritative texts enhanced by introductions and notes by distinguished scholars and contemporary authors, as well as up-to-date translations by award-winning translators. ...Show more
$24.95
AUD
Category: Religious Beliefs & Spirituality
"This beautifully illustrated gift edition of Heart Thoughts is a collection of meditations, spiritual treatments, and excerpts from my lectures. It focuses on aspects of our day-to-day experiences, and is meant to guide and assist you in particular areas where you may be having difficulty. "It is now t ime for you to release old beliefs and old habits, and the meditations and treatments within these pages can help you build your confidence as you make necessary changes in your life. "This is a time of awakening. Know that you are always safe. And also know that it's possible to move from the old to the new, easily and peacefully." -- Louise L. Hay ...Show more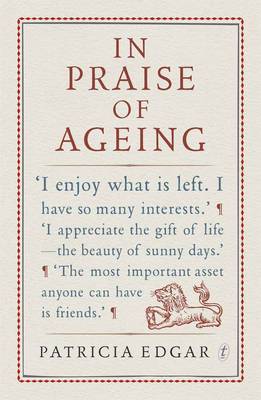 $32.99
AUD
Category: Religious Beliefs & Spirituality
Retirement is not the time to cut all ties and head off to live in a warm climate but rather to ask: Who do I want to be near? How will my relationships be reaffirmed? What do I care about? What can I create and contribute to the world? Meet Jim Brierley, who was still jumping out of planes aged eighty- eight. And Muriel Crabtree, whose exhibition of pastels was opened by the governor-general shortly after Crabtree died aged 102. Australians are staying healthy and living longer than ever before. Yet rather than focusing on the productive, rich, varied lives older people lead we dwell on the burden of ageing. In Praise of Ageing tells the stories of eight people who have lived well into their nineties and beyond. These people will inspire you, entertain you and motivate you to be connected, interested, risk-taking and inventive. They will challenge your preconceptions. And they will convince you that fifty is now the start of the second half of life and not the beginning of the end. Patricia Edgar's In Praise of Ageing is timely and groundbreaking in its desire to reshape our thinking. ...Show more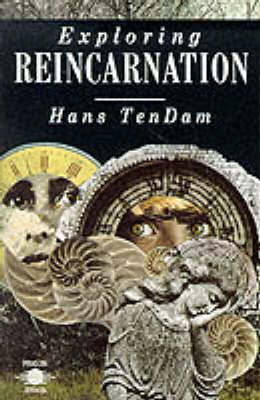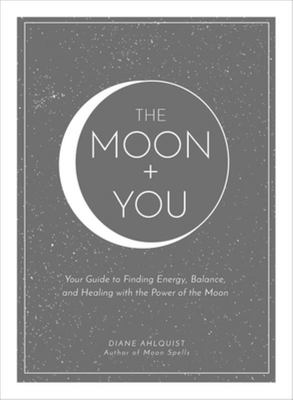 $24.99
AUD
Category: Religious Beliefs & Spirituality | Series: Moon Magic Ser.
This lunar-inspired guide to self-care provides the tools to create a wellness routine based around the moon's phases, with information on moon meditations, moon-friendly foods, moon-related beauty products, and more Each phase of the moon brings a different energy. From the inspiring presence of the n ew moon spurring new intentions to the emotional release of the waxing moon to the inner reflection of the waning moon--now you can let the energizing and healing power of the moon guide your wellness routine. The Moon + You explains how to harness the moon's energy during its major phases, and use it to better yourself through a variety of rituals, exercises, and meditations. Filled with information on the phases of the moon and how they affect our mental, physical, and emotional well-being, as well as advice and suggestions for creating a self-care routine that aligns with each moon phase, this complete guide gives you everything you need to fully embrace the moon's energy. Including self-care rituals such as: -Full moon meditation -New moon gemstone ritual -Waxing moon chakra alignment -Dark moon healing bath -Waning moon yoga sequence for releasing stress -New moon herbal remedy for dry skin -And much more Learn how to utilize the moon's natural influence to transform and nurture your body, mind, and spirit. ...Show more
$24.95
AUD
Category: Religious Beliefs & Spirituality
What does it take to be happy? We've all asked ourselves this question at some point, but few of us have found the path to lasting fulfillment. David Michie thought he had achieved his life's goals--the high-level job, the expensive city apartment, the luxury car, great holidays...but a small voice was telling him he wasn't really happy. A chance remark from a naturopath sent him to his local Buddhist center. There, he began the most important journey of his life. In this simple but beautifully written audiobook, David Michie opens the door to the core teachings of Tibetan Buddhism. With wry, self-deprecating humor, he shows us how he began to incorporate Buddhist practices into his daily life. He explains how he came to understand the difference between the temporary pleasures of ordinary life, and the profound sense of well-being and heart-felt serenity that comes from connecting with our inner nature.   ...Show more
$19.99
AUD
Category: Religious Beliefs & Spirituality
WITH A NEW FOREWORD BY PROFESSOR MARK WILLIAMS, UNIVERSITY OF OXFORDThe Miracle of Mindfulnessis a modern classic. In this life-changing book, Buddhist monk and Nobel Peace Prize nominee Thich Nhat Hanh explains how to practise mindfulness. Once we know how to be mindful, we can slow ourselves down and start living in the moment. Even simple acts such as washing the dishes or drinking a cup of tea can be transformed into acts of meditation. Whatever our beliefs, we can begin to reap the immense benefits that meditation has been scientifically proven to offer.Thich Nhat Hanh's unique calligraphy, especially created for this beautiful new edition, accompanies his words of wisdom. A chronology details the important moments in his life, and rare photographs illustrate key moments.This is a book to treasure and the perfect gift for those you love and care for. ...Show more