$27.99
AUD
Category: Language
Do you ever think about the structure and arrangement of what you say and write? And why it's said and written like that and not some other how? Has anyone ever asked you to catch a red big ball? No. Because in English we would say 'big red ball'. Why is that? After the success of her bestselling The Au stralian Schoolkids' Guide to Debating and Public Speaking, Claire Duffy turns her hand to helping students write well. In this easy-to-use and fun guide to writing and grammar, children (aged 12+), their parents and teachers will learn all they need to know about the elements of grammar, punctuation, spelling and sentence construction. With practical tips and helpful step-by-step examples, this book will help students master everything from apostrophes to essay writing. ...Show more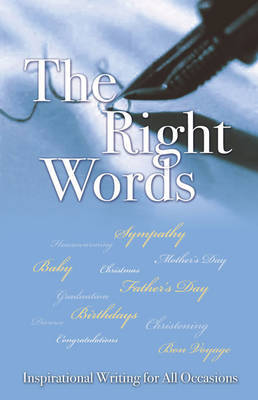 $15.99
AUD
Category: Language
In times of celebration, need, heartbreak, birth and death it can be challenging to find the right words. Rose Welling has put together this collection of quotes, inspirational sayings and instructions on how to write that perfect message or letter, whatever the occasion. Whether it's congratulating a c olleague on a new job, writing an acceptance to a wedding or penning a Valentine's day message, no longer will you struggle to find the perfect prose. An easy-to-use guide on how to write letters and cards, this is the very best collection of greetings for all occasions that will help you turn a blank card into a keepsake, with a heartfelt, inspiring message. ...Show more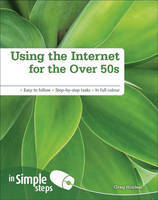 $24.95
AUD
Category: Reference
Discover everything you want to know about using the internet in this easy to use guide, from the most essential tasks that you'll want to perform, to solving the most common problems you'll encounter. Using the Internet For the Over 50s In Simple Steps covers every practical aspect of using the inte rnet; from understanding its features, to Internet and email connection, to keeping your PC safe and secure. Easy to understand practical tasks will help you to achieve immediate results. This series of vibrant books will teach you exactly what you need to know using * A friendly, visual approach. * Easy-to-understand language. * Practical hands-on tasks. * Full-colour large format screenshots. To build your confidence and help you to get the most out of your computer or laptop, practical hints, tips and shortcuts feature on every page. ...Show more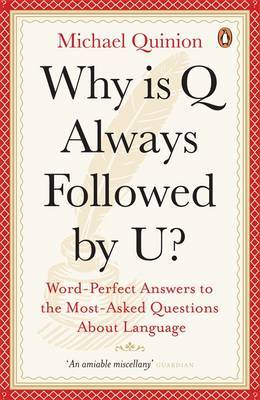 $22.95
AUD
Category: Language
Brings us the answers to nearly two hundred of the most intriguing questions the author been asked about language over the years.
$13.99
AUD
Category: Dictionaries & Thersauruses
This simple-to-use, exceptionally complete reference work has been updated, expanded and redesigned to meet the needs of today's most demanding wordsmiths. Included here are over 10,000 new entries--over 60,000 in all, sight, vowel, consonant, and one-, two-, and three-syllable rhymes.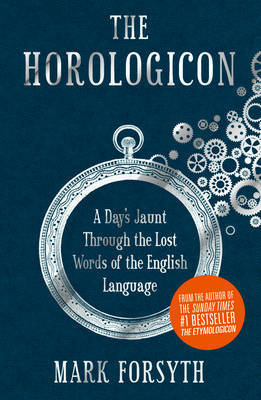 $19.99
AUD
Category: Reference
The Horologicon (or book of hours) gives you the most extraordinary words in the English language, arranged according to the hour of the day when you really need them. Do you wake up feeling rough? Then you're philogrobolized. Pretending to work? That's fudgelling, which may lead to rizzling if you feel sleepy after lunch, though by dinner time you will have become a sparkling deipnosophist. From Mark Forsyth, author of the bestselling The Etymologicon, this is a book of weird words for familiar situations. From ante-jentacular to snudge by way of quafftide and wamblecropt, at last you can say, with utter accuracy, exactly what you mean. ...Show more
$29.99
AUD
Category: Language
What really goes on inside a sentence? What is your subject, where is your verb, what is its tense, where is your modifier, and why does it matter? Where do you need a comma, and where do you not? Why are dashes and semicolons so misunderstood? When is it which and when is it that? In The Little Green G rammar Book, Mark Tredinnick asks and answers the tough grammar questions, big and small, with the same verve and authority readers encountered in The Little Red Writing Book. The Little Green Grammar Book does for grammar what The Little Red Writing Book did for style. It will have you writing like a writer in no time. ...Show more
$29.99
AUD
Category: Language
"The Little Red Writing Book" is a book on technique, style, craft and manners for everyone who writes and wants to do it better. It is a manual of good diction, composition, sentence craft, paragraph design, structure and planning. Enriched by examples of fine prose from great writers including Tim Win ton; flush with exercises informed by the author's expertise in both creative writing and functional prose; and written with flair, "The Little Red Writing Book" is a lively and readable guide to lively and readable writing. ...Show more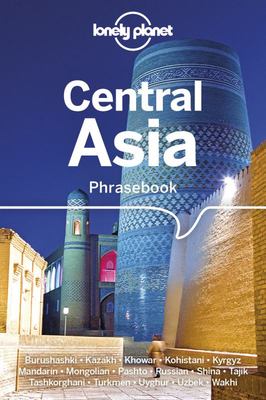 $29.99
AUD
Category: Dictionaries & Thersauruses
In colour, and packed with fascinating features on language, Collins Australian Compact Dictionary is the ideal handy reference for people who love language. With extended word histories, surprising folk etymologies, notes on words borrowed from other languages, and a fantastic supplement, this thoughtf ully designed dictionary is large enough to include all the words and definitions you need, but small enough to hold in one hand. With a clear colour design and easy-to-use layout, browsing is easier than ever. All in all the perfect book for crossword solvers, word-game enthusiasts, and anyone with a passion for English. ...Show more
$6.99
AUD
Category: Language | Series: Phrasebook Ser.
Lonely Planet: The world's number one travel guide publisher* Many visitors to France get around without speaking a word of French, but just a few phrases go a long way in making friends, inviting service with a smile, and ensuring a rich and rewarding travel experience - you could discover a cosy vine yard off the tourist track, experience a sublime meal, or grab that great shopping bargain. Essential phrases to meet all your travel needs How to get local recommendations Easy-to-use pronunciation guides Expert tips to boost your confidence   About Lonely Planet: Lonely Planet is a leading travel media company and the world's number one travel guidebook brand, providing both inspiring and trustworthy information for every kind of traveller since 1973. Over the past four decades, we've printed over 145 million guidebooks and grown a dedicated, passionate global community of travellers. You'll also find our content online, and in mobile apps, video, 14 languages, nine international magazines, armchair and lifestyle books, ebooks, and more. 'Lonely Planet guides are, quite simply, like no other.' - New York Times 'Lonely Planet. It's on everyone's bookshelves; it's in every traveller's hands. It's on mobile phones. It's on the Internet. It's everywhere, and it's telling entire generations of people how to travel the world.' - Fairfax Media (Australia) *Source: Nielsen BookScan: Australia, UK, USA, 5/2016-4/2017 ...Show more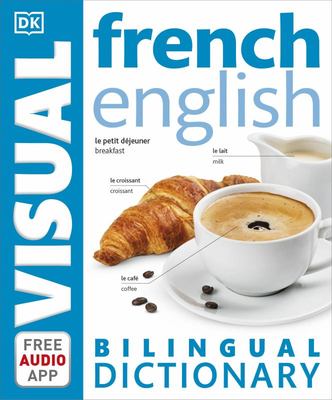 $22.99
AUD
Category: Language | Series: DK Bilingual Dictionaries Ser.
The French English Bilingual Visual Dictionaryis your essential vocabulary guide to the world around you. With over 10,000 fully illustrated terms arranged by theme, language learning has never been easier. Perfect for tourist and business travellers alike, DK's Bilingual Visual Dictionary series is by your side when buying food, talking about work, discussing health, and studying language. Stunning visuals and comprehensive indexes combine to make the French English Bilingual Visual Dictionaryyour indispensable French language companion. Fully updated to reflect recent changes in technology and clothing, the French English Bilingual Visual Dictionaryalso features an easy-to-use audio app, enabling you to hear terms spoken out loud. Learn and retain all the key phrases you need to know, and perfect your pronunciation with audio help. ...Show more