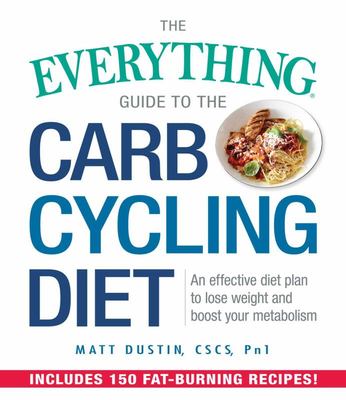 $32.99
AUD
Category: Raw food | Series: Everything® Ser.
A unique food plan to drop the weight and fuel your body! If you've ever struggled to lose weight on traditional low-carb or low-fat diets, you know the frustration that comes with cravings and eventually gaining the weight back. Enter the carb cycling diet! Carb cycling is a unique diet program that a lternates high-carb days with low-carb days, helping your body to boost metabolism one day and burn fat the next. Using this program, you'll drop pounds quickly and safely while optimizing your health and fitness levels. Inside you'll find delicious and satisfying recipes, including: Chocolate Banana Protein Pancakes Key Lime Pie Smoothie Southwestern Fajitas Steakhouse Blue Cheese Burger Coconut Garlic Shrimp Buffalo Chicken Macaroni and Cheese Spring Pea and Mint Soup Cinnamon Pecan Cookie Bites The Everything Guide to the Carb Cycling Diet provides shopping lists, meal plans, and 150 recipes--all the tools you need for long-lasting results--and you'll never feel deprived of your favorite foods again! ...Show more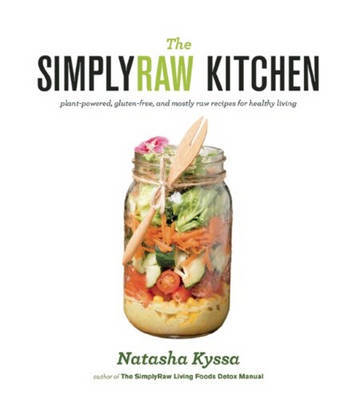 $29.99
AUD
Category: Raw food
The road to good health through proper diet and nutrition can lead down many paths; readers may ask themselves, is vegan the way to go? Is a gluten-free diet beneficial and should we eat only raw or cooked foods? Natasha Kyssa, author of The SimplyRaw Living Foods Detox Manual, offers all this and more in an inspiring collection of mostly raw, whole-food recipes that will improve health regardless of age. This title promotes a balanced, flexible diet designed for individual constitutions and based on fresh plant foods- gluten-free, toxin-free, and simply delicious. ...Show more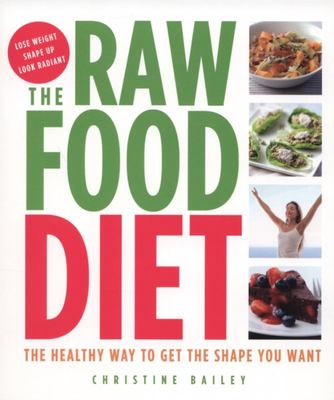 $22.99
AUD
Category: Raw food
Presenting a fresh way of eating that will help you get into shape fast, The Raw Food Diet gives you a step-by-step programme to help you achieve a slim, healthy and vibrant new you.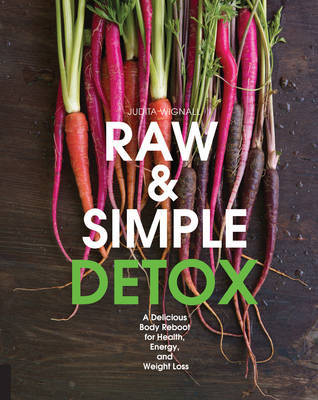 $29.99
AUD
Category: Raw food
Raw & Simple Detox is a guide to help you detoxify your body with simple, nourishing foods. Get your detox started with information on how to set up your kitchen, raw food techniques, and lifestyle advice. Then, use the 100 recipes included to improve your health, energy, immune system, memory, and digestion. Shopping lists, meal plans, and menus are included to help you easily plan meals and combine recipes for maximum effect. Whether you want to go on a day-long, multiple-day, or week-long cleanse, or add detoxifying meals to your regular diet, Raw & Simple Detox will help you reset your eating habits and live a healthier life! ...Show more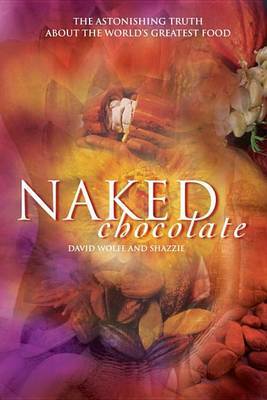 $34.99
AUD
Category: Raw food
With the mission to "lay naked before the world the true meaning of chocolate," David Wolfe and Shazzie present a spirited and unconventional history, "materia medica, " and recipe book for the world's most pleasurable food: chocolate. This book describes the wonders of cacao-where it comes from, how it is processed, its three varieties, and its origins and role in pre-Columbian cultures of the Americas. It explains the scientific properties and health benefits of chocolate, and elaborates how you will lose weight, soothe your heart, double your joy, increase your sensuality, nourish your intellect, and attract prosperity by eating it!In contrast to most books about chocolate, this one focuses on the raw cacao bean, or "naked" chocolate. Of course, this chocolate manual wouldn't be complete without a step-by-step guide on what to do with the cacao beans, and over sixty original and mouthwatering chocolate recipes guaranteed to enhance your life. ...Show more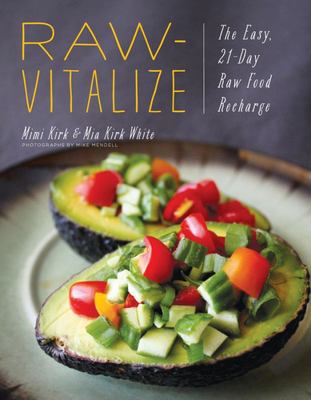 $28.95
AUD
Category: Raw food
Catch the wave of health and good living with this easy and delicious 21-day raw food plan. Mimi Kirk and her daughter, Mia Kirk White, developed the plan when they decided to team up and remind themselves of the benefits of eating all raw, all the time. They needed a plan that would work with their bus y schedules, with meals that would fit into a set menu, but still allow them to mix and match foods. These recipes are so good, you'll make them again and again. Raw-Vitalize includes shopping lists, make-ahead prep ideas, and tips for eating on the go. ...Show more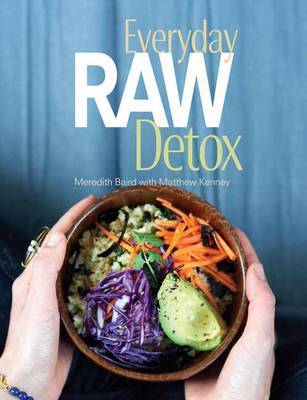 $29.99
AUD
Category: Raw food
Finding pleasurable ways to incorporate healthy food into your diet is what this book is all about. Every offering provides a level of detox-whether you want to cleanse for a day, a week, or just simply exchange one meal-with tasty raw, vegan drinks and dishes. There are recipes for blended fruit or veg etable tonics, appetizers, soups, salads, and main dishes along with a special section of skin and body tonics. It includes 100 recipes. ...Show more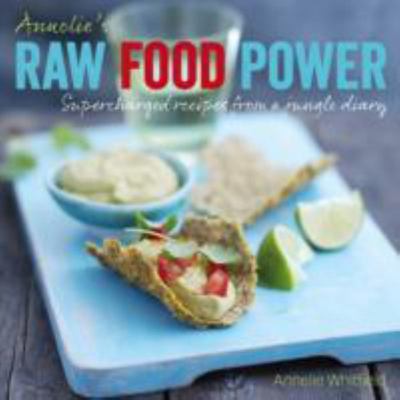 $24.95
AUD
Category: Raw food
Use the power of raw food to enhance your and your families health and wellbeing. Annelie Whitfield shows how you can easily make delicious and simple raw meals that will be popular with your family as well as good for them from crackers tailored to a toddlers picky palate to fruit smoothies, salads, an d main dishes, all the way up to a delectable raw chocolate cake and a complete menu for a party. And for those who find it hard to leave processed foods behind, there are recipes here that offer a natural kick to make you forget all about coffee or refined sugar. Packed with gorgeous photographs to accompany the inspirational recipes, "Annelies Raw Food Power" contains everything you need to begin your personal journey towards health, vitality, and a more energized lifestyle. ...Show more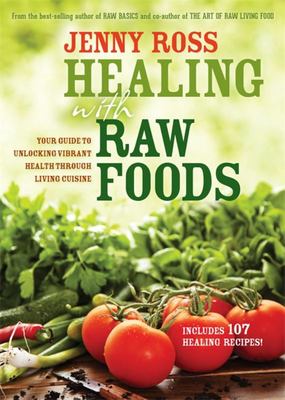 $22.95
AUD
Category: Raw food
Did you know that blueberries are good for the heart and the brain? Were you aware that omega-3simprove concentration? Did you have any idea that the nopal cactus helps balance blood sugar and managefood allergies? Chef Jenny Ross has teamed up with some of the world's leading wellness authorities--incl uding Dr. Daniel Amen, Dr. Michael Shannon, and Dr. Gabriel Cousens, among other specialists--to give you an in-depth look at the science and nutrition behind how raw foods can lead to vibrant health.Your eating plan can be a delectably fun and functional part of the vital healing process with thiscollection of easy recipes, designed around expert advice. In areas ranging from heart health to cancer, Jenny shows you how to create enticing raw-food meals andsweet and savory snacks for a potent source of nourishment--and preventive medicine. Whether you wantto boost healthy brain function, support childhood development, or help manage diabetes, this userfriendlyguide shows you how you can attain your best health through your daily food choices. Living, plant-strong meals can provide a basis of wellness for you and your family. Enjoy delicious recipes suchas berry-rich breakfast Moxie Bars, cinnamony Nut Butter Bites, age-defying Greenie Salads, and CacaoHazelnut Fudge . . . and eat your way to vitality of mind, body, and spirit ...Show more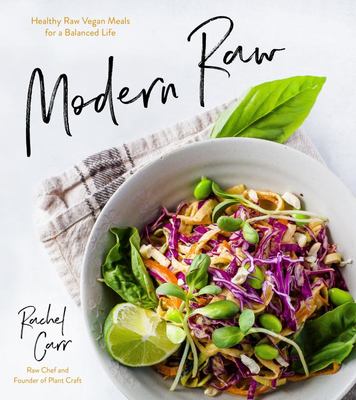 $29.99
AUD
Category: Raw food
As a professional vegan chef who's worked in raw-food restaurants, Rachel Carr is well versed in the intersection of these two cuisines. Following the high raw vegan style of eating, which is a mostly raw diet with allowance for some vegan meals, Rachel's first book brings lots of creative raw recipes t hat go way beyond simple salads as well as some fully cooked vegan dishes to warm things up. Her blog, Plant Craft, boasts delicious vegan and raw recipes that are both visually appealing and easy to execute at home. With raw dishes like Walnut Chorizo Tostada with Mexican Jicama Rice and Eggplant Manicotti with a delicious macadamia nut ricotta, this book appeals to those who want to follow the high raw diet without sacrificing creativity and depth of flavor. Following this popular way of eating, some hot vegan dishes are more than welcome and Rachel includes such mouth-watering treats as the Smokey Black Bean and Sweet Potato Burger or the Portobello Steak with Potatoes Au Gratin, Red Wine Reduction and Pan-Seared Asparagus--giving health-conscious plant-based eaters more freedom and flexibility than a strictly raw diet. Bringing her expert knowledge, Rachel makes raw and vegan meals simple and attainable for home cooks looking to get healthy or incorporate more plant-based meals into their home menu. This book will have 75 recipes and 75 photos. ...Show more