$34.99
AUD
Category: Poetry
Essentially, this is Clive James' desert island poems: a selection of his favourite verse and a personal commentary on each.The Fire of Joy was the final book Clive James completed before his death in 2019. It takes its title from the French expression Feu de Joie, which refers to a military celebration when all the riflemen of a regiment fire one shot after another in a wave of continuous sound: it is a reminder that the regiment's collective power relies on the individual, and vice versa.In this book, James has chosen a succession of English poems, exploding in sequence from Chaucer to the present day; they tell the story of someone writing something wonderful, and someone else coming along, reading it, and feeling impelled to write something even more wonderful. After a lifetime, these are the poems James found so good that he remembered them despite himself. In offering them to you, the main purpose of this book is to provide ammunition that will satisfy your urge to discover, learn and declaim verse.As well as his selection of poems, James offers a commentary on each: whether this is a biographical, historical or critical introduction to the poem, or a more personal anecdote about the role a particular poem has played in James's life, these mini essays provide the joy of James's enthusiasm and the benefit of his knowledge. Full of the flashing fires of poems you will not be able to forget, this book will ignite your passion and leave you with a contagious crackle rattling in your ears. ...Show more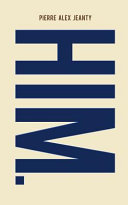 Him
by Pierre Jeanty; Sarah Plamondon (Editor)
$23.99
AUD
Category: Poetry
The best-selling poet of HER & HER Vol. 2 returns with a different voice, on a different path, but with the same mission.HIM is a collection of "he-poetry" in a world of "she-poems" that tends to only refer to him when speaking ill. Through poetry and prose, Pierre wears his heart on paper and pens a tribute to men; their undelivered feelings, unrecognized strength, their loud silence, and their neglected complaints. HIM celebrates good men, their love, their worth, and their beauty. The characteristics that often fall into the shadows are now brought to life. ...Show more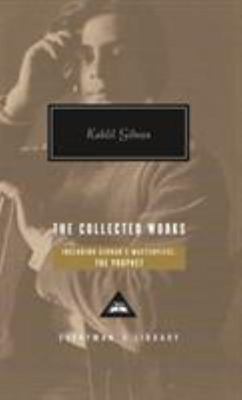 $39.99
AUD
Category: Poetry | Series: Everyman's Library
This volume of work by poet, artist and mystic Kahlil Gibran includes 'The Madman', 'The Forerunner', 'The Prophet', 'Sand and Foam', 'Jesus the Son of Man', 'Earth Gods', 'The Wanderer', 'The Garden of the Prophet', 'Prose Poems', 'Spirits Rebellious', 'Nymphs of the Valley'and 'A Tear and a Smile'. ...Show more
Poems of Childhood
by Gaby Morgan (Contribution by); Michael Morpurgo (Introduction by)
$14.99
AUD
Category: Poetry | Series: Macmillan Collector's Library
A child's life should be full of poems, rhymes and songs, and Poems of Childhood is a celebration of that. Part of the Macmillan Collector's Library, a series of stunning, clothbound, pocket-sized classics with gold-foiled edges and ribbon markers. These beautiful books make perfect gifts or a treat for any book lover. This edition features an introduction by acclaimed children's writer, Michael Morpurgo.Poems of Childhood combines the best of classic children's poetry into one anthology featuring a rich range of themes - from animals to nursery rhymes, from nonsense poems to magic. Many favourites are here, including 'The Owl and the Pussy-Cat', 'Jabberwocky' and 'The Tyger'. This delightful collection is the perfect gift for children and a chance for adults to revisit their favourite verse from the likes of Edward Lear, Lewis Carroll and Kenneth Grahame. ...Show more
$24.99
AUD
Category: Gift & Humour | Series: Timeless Rumi Ser.
The Spiritual Poems of Rumi is a beautiful and elegantly illustrated gift book of Rumi's spiritual poems translated by Nader Khalili, geared for readers searching for a stronger spiritual core.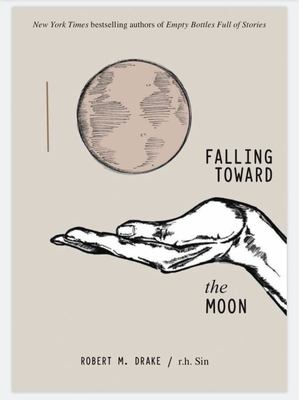 $32.99
AUD
Category: Poetry
From the authors of The New York Times bestseller Empty Bottles Full of Stories comes a brand-new collection of compelling poetry and prose.   The heart will ache, the soul will feel weary, and the mind will be weighed down by the things you wish to forget. There will be nights when all you have is yo urself and the moon. There will be nights when silence will exist in abundance. And even though you may feel lonely at first. You must understand that the solitude is a gift; you must understand that even when alone, you are more than enough. ...Show more
$39.99
AUD
Category: Poetry
From her reflections on African American life and hardship in Just Give Me a Cool Drink of Water 'fore I Diiie to her revolutionary celebrations of womanhood in Phenomenal Woman and Still I Rise, and her elegant tributes to dignitaries Bill Clinton and Nelson Mandela (On the Pulse of Morning and His Day Is Done, respectively), every inspiring word of Maya Angelou's poetry is included in the pages of this volume. ...Show more
$39.99
AUD
Category: Poetry
THE HIGHLY ANTICIPATED DEBUT BOOK OF POETRY FROM LANA DEL REY. "Violet Bent Backwards Over the Grass is the title poem of the book and the first poem I wrote of many. Some of which came to me in their entirety, which I dictated and then typed out, and some that I worked laboriously picking apart each w ord to make the perfect poem. They are eclectic and honest and not trying to be anything other than what they are and for that reason I'm proud of them, especially because the spirit in which they were written was very authentic." -- Lana Del Rey   Lana's breathtaking first book solidifies her further as "the essential writer of her times" (The Atlantic). The collection features more than thirty poems, many exclusive to the book: Never to Heaven, The Land of 1,000 Fires, Past the Bushes Cypress Thriving, LA Who Am I to Love You?, Tessa DiPietro, Happy, Paradise Is Very Fragile, Bare Feet on Linoleum, and many more. This beautiful hardcover edition showcases Lana's typewritten manuscript pages alongside her original photography. The result is an extraordinary poetic landscape that reflects the unguarded spirit of its creator.   ...Show more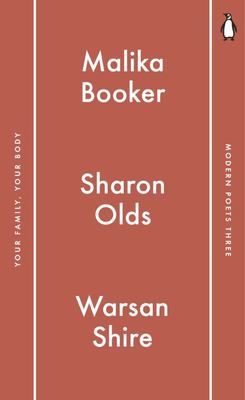 $19.99
AUD
Category: Poetry | Series: Penguin Modern Poets
Inspired by Penguin's enormously successful '60s series of the same name, the Penguin Modern Poets are succinct, collectible, lovingly-assembled guides to the richness and diversity of contemporary poetry, from the UK, America and beyond. Every volume brings together representative selections from the w ork of three poets now writing, allowing the seasoned poetry fan and the curious reader alike to encounter our most exciting new voices. Volume 3, Your Family, Your Body, features the work of Malika Booker, the Guyanese-British writer and performer behind London- and Chicago-based collective Malika's Kitchen; the Pulitzer Prize-winning Sharon Olds, one of America's most brilliant, beloved and candid voices; and Warsan Shire, the award-winning poet and first ever Young Poetry Laureate of London who also lent her words to Beyonce's visual album Lemonade. ...Show more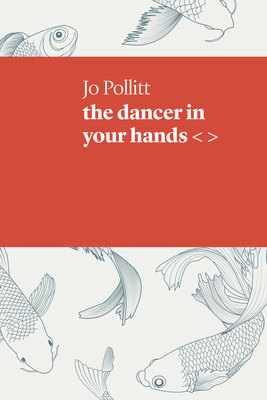 $22.99
AUD
Category: Poetry
Originally submitted as part of Jo Pollitt's PhD in 2019, the dancer in your hands < > is an unique exploration of the nature and phsyicality of dance represented through langauge, text and design.
$24.99
AUD
Category: Poetry
Dorothy Porter was one of Australia's true originals, renowned for her passionate, punchy poetry and verse novels. This collection, the best of her life's work as selected by her partner Andrea Goldsmith, presents the many facets of Porter, from her break-out verse novel The Monkey's Mask to her posthum ous collection, The Bee Hut. Whether stretching the fabric of ancient mythology, discovering the beauty of the natural world or inking an intimate message on the heart, Porter's verse is endlessly captivating. This is an essential volume for longtime admirers and newcomers alike.   ' Porter's] poems are short, powerful, beautiful and sometimes brutal. Each poem is a portrait, a sensation, a short story, a joke, or a reflection in itself.' -Times   'It's hard not to be uplifted by this writing and this woman' -Courier-Mail   Dorothy Porter is an acclaimed poet, lyricist and librettist. Her work has been adapted for radio, stage and screen. In December 2008, Dorothy Porter died aged 54. She had just completed The Bee Hut. ...Show more
$16.99
AUD
Category: Poetry
Following on from the success of Limelight, this new collection of poetry illuminates the social interests of Solli's generation in a thought-provoking style, including a mix of traditional poems and brand-new performance poems. It covers topics from connection to bullying and pinpoints climate change a s a key concern with poems like Solli's Greenpeace collaboration piece 'Let's Make More Minutes Count!'. Spotlight also contains five non-fiction chapters with advice, tips and plenty of activities for kids and teens. Solli encourages readers to find their voice and learn the forms and occupations of writing, as well as discusses how to use and gain a platform, with ways to instigate change and become a wordsmith themselves. He shares his experiences, ideas and advice on how the reader can create a sustainable future and discover ways to help create change, while looking at trends such as veganism and zero waste. Everyone can be proactive in shaping the future so let's stand in solidarity. ...Show more