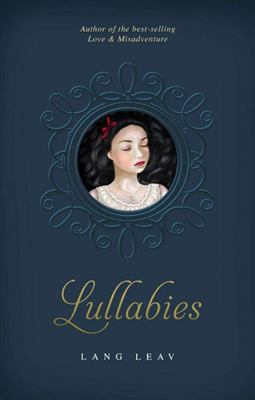 $19.95
AUD
Category: Poetry | Series: Lang Leav
A sequel to the hugely popular, best-selling Love & Misadventure, Lullabies continues to explore the intricacies of love and loss.Set to a musical theme, love's poetic journey in this new, original collection begins with a Duet and travels through Interlude and Finale with an Encore popular piece fr om the best-selling Love & Misadventure. Lang Leav's evocative poetry speaks to the soul of anyone who is on this journey. Leav has an unnerving ability to see inside the hearts and minds of her readers. Her talent for translating complex emotions with astonishing simplicity has won her a cult following of devoted fans from all over the world. Lang Leav is a poet and internationally exhibiting artist. ...Show more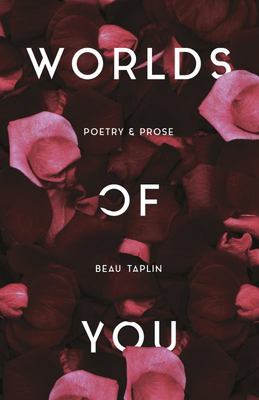 $24.99
AUD
Category: Poetry
Another gorgeous collection of poetry and prose from Australian poet and social media sensation Beau Taplin.   Beautiful, inspiring, and empowering, Worlds of You sweeps readers away on a journey of emotion. Filled with lyric wisdom, Taplin's second book expands on the themes introduced in Bloom, offe ring insight and comfort. ...Show more
$22.95
AUD
Category: Poetry | Series: UQP Black Australian Writers Ser.
Exhilarating road poems, urban songlines and ancestral ties are the hallmarks of this popular young poet. Smoke Encrypted Whispers contains poems from all of Samuel Wagan Watson's publications, as well as his unpublished new work. This generous collection opens with his 1999 Unaipon-winning volume Of Mu se, Meandering and Midnight and concludes with his latest poetry. Inspired by his recent writing workshops and readings in Berlin and New Zealand, the new poems comprise a quarter of the collection. In the distilled haibun form, Watson's narrative gift hones indelible images. ...Show more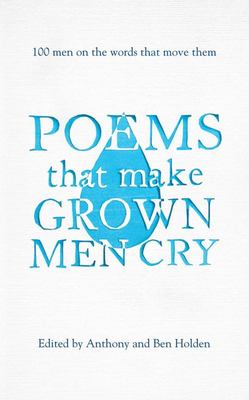 $32.99
AUD
Category: Poetry
GROWN MEN AREN'T SUPPOSED TO CRY. But in this fascinating anthology, one hundred men - distinguished in literature and film, science and architecture, theatre and human rights - confess to being moved to tears by poems that haunt them. Representing twenty nationalities and ranging in age from their earl y 20s to their late 80s, the majority are public figures not prone to crying. Here they admit to breaking down when ambushed by great art, often in words as powerful as the poems themselves. Seventy-five percent of the selected poems were written in the twentieth century, with more than a dozen by women. Their themes range from love in its many guises, through mortality and loss, to the beauty and variety of nature. Three men have suffered the pain of losing a child; others are moved to tears by the exquisite way a poet captures, in Alexander Pope's famous phrase, 'what oft was thought, but ne'er so well express'd'. From J.J Abrams to John le Carre, Salman Rushdie to Jonathan Franzen, Daniel Radcliffe to Nick Cave, Ian McEwan to Stephen Fry, Stanley Tucci to Colin Firth, and Seamus Heaney to Christopher Hitchens, this collection delivers private insight into the souls of men whose writing, acting, and thinking are admired around the world. ...Show more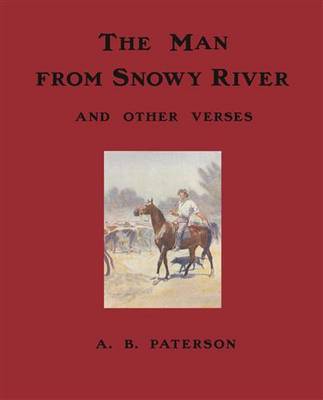 $16.99
AUD
Category: Poetry
These books were originally published in 1914 as a 'pocket editions for the trenches', designed for soldiers to slip into their back pockets and carry with them through their war days. Probably purchased by wives, girlfriends and mothers, they were a little piece of Australia to relish amongst the horro rs of war. The 47 poems in the book include all the favourites: A Bush Christening, A Mountain Station, Black Swans, Clancy of the Overflow, Conroy's Gap, In the Droving Days, Over the Range, Our New Horse, Saltbush Bill, The Man from Snowy River, and The Daylight is Dying. ...Show more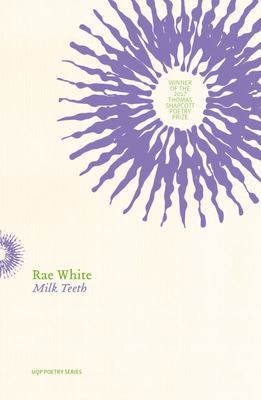 $24.95
AUD
Category: Poetry | Series: UQP Poetry Ser.
In the bright mirror morning, I scratch at flaked skin & peel lengths of stringy flesh to expose crackle quartz jutting from my neck. In this highly original debut collection, Rae White's edgy and playful poems challenge notions of category, identity, form and gender. Bodies transform, nature morph s and words dart and shift. White's wise and provocative poems define new ways, new languages. ...Show more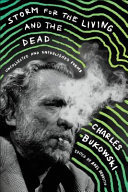 $27.99
AUD
Category: Poetry
A timeless selection of some of Charles Bukowski's best unpublished and uncollected poems Charles Bukowski was a prolific writer who produced countless short stories, novels, and poems that have reached beyond their time and place to speak to generations of readers all over the world. Many of his poems remain little known since they appeared in small magazines but were never collected, and a large number of them have yet to be published. In Storm for the Living and the Dead, Abel Debritto has curated a collection of rare and never- before-seen material--poems from obscure, hard-to-find magazines, as well as from libraries and private collections all over the country. In doing so, Debritto has captured the essence of Bukowski's inimitable poetic style--tough and hilarious but ringing with humanity. Storm for the Living and the Dead is a gift for any devotee of the Dirty Old Man of American letters. ...Show more
$24.99
AUD
Category: Poetry
Guwayu, for all times is the highly anticipated and electric collection of First Nations poetry commissioned by Red Room Poetry. This collection extends the ancient and continuing cultural practice of weaving to words. In Guwayu, for all times, the page becomes the vessel — the crafted object that carri es culture. The making and crafting of each vessel, embeds the maker(s) into its final shape and form — its body. The poems in this collection are baskets and nets of the page. Together they are an exquisite vessel of twenty-first living Aboriginal culture. ...Show more