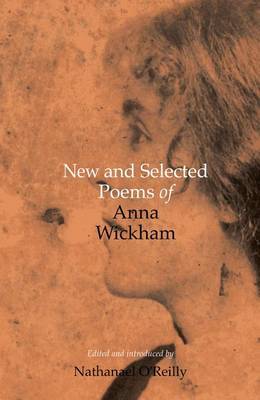 $29.99
AUD
Category: Poetry | Series: UWAP Poetry Ser.
Anna Wickham (1883-1947) was one of the most important female poets writing in English during the first half of the twentieth century. A pioneer of Modernist poetry, she was also a fierce feminist, social activist, and friend of many significant writers, including D.H. Lawrence, George Bernard Shaw, Dyl an Thomas, Katherine Mansfield, Natalie Clifford Barney, Kate O'Brien, and Lawrence Durrell. She produced a daring and influential body of work while living an often tragic life, which ended with her suicide. Wickham's unconventional life provided her with a unique worldview; she drew heavily on her own experiences in her poetry while interrogating conceptions of gender roles, marriage, motherhood, sexuality, and class. While Wickham's poetry earned her a major reputation during her lifetime, and her most famous poems continue to be anthologized, most of her published work is out of print and the majority of her poems have never been published. New and Selected Poems of Anna Wickham is the first collection of Wickham's poetry to be published in over three decades. This collection republishes one hundred of Wickham's poems selected from the collections published during her lifetime, as well as poems from Selected Poems (1971) and The Writings of Anna Wickham (1984). In addition to bringing many of Wickham's greatest poems back into print, this collection publishes one hundred and fifty of her remarkable poems for the first time, significantly expanding her body of published work and demonstrating her significant poetic achievement. *** "The publication of Anna Wickham's 'New and Selected Poems' is a landmark event for poets and readers and will allow us to properly celebrate this vocational, passionate and important voice for the first time." -- Carol Ann Duffy (Series: UWAP Poetry) Subject: Poetry] ...Show more
Lyrical Ballads
by William Wordsworth; Samuel Taylor Coleridge
$19.99
AUD
Category: Poetry | Series: Penguin Clothbound Poetry Ser.
When it was first published, Lyrical Balladsenraged the critics of the day: Wordsworth and Coleridge had given poetry a voice, one decidedly different to that which had been voiced before. This acclaimed Routledge Classicsedition offers the reader the opportunity to study the poems in their original con texts as they appeared to Coleridge's and Wordsworth's contemporaries, and includes some of their most famous poems, including Coleridge's Rime of the Ancyent Marinere. ...Show more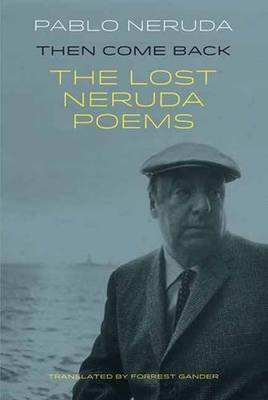 $39.99
AUD
Category: Poetry
This stunning collection gathers never-before-seen poems, found by archivists in boxes kept at the Pablo Neruda Foundation in Chile in 2014. Neruda is renowned for poetry that casts away despair and celebrates living, fired by his belief that there is no unsurmountable solitude. Then Come Back presents Neruda's mature imagination and writing: signature love poems, odes, anecdotes, and poems of the political imagination. Translator Forrest Gander beautifully renders the eros and heartache, deep wonder and complex wordplay of the original Spanish, which is presented here alongside full-colour reproductions of the poems in their original composition on napkins, playbills, receipts, and in notebooks. Then Come Back: The Lost Neruda simultaneously completes and advances the oeuvre of the Nobel Laureate. Discovered during the cataloguing of Neruda's papers, there are 21 poems in all, together with detailed notes about how they relate to his published work. ...Show more
$12.99
AUD
Category: Poetry | Series: Popular Penguins Ser.
In this selection of poems covering the period 1972 to 2002. This beautifully elegant volume excludes the cartoon element, focusing on Leunig's brilliant texts, with all their absurdity, hilarity, poignancy and joyfulness. Michael Leunig pokes fun at human folly and pretentiousness, deplores the idiocy of war, and revels in the redeeming power of love. ...Show more
$12.99
AUD
Category: Poetry | Series: Popular Penguins Ser.
Welcome to hell.On Good Friday evening in the year 1300, Dante finds himself lost in a dark and menacing wood. The ghost of Virgil offers to lead him to safety but the path lies through the terrifying kingdom of Satan. On his journey deep into the underworld, Dante crosses paths with both old acquaintan ces and famous characters from history as he witnesses the strange and gruesome sufferings of the damned.Written while Dante was in exile and under threat of being burned at the stake, this dramatic, frightening and, at times, sardonically humorous vision of hell still has the power to shock and horrify. ...Show more
$22.99
AUD
Category: Poetry
In his insightful collection of poems Clive James looks back over an extraordinarily rich life with a clear-eyed and unflinching honesty. There are regrets, but no trace of self-pity in these verses, which - for all their open dealings with death and illness - are primarily a celebration of what is trea surable and memorable in our time here. Again and again, James reminds us that he is not only a poet of effortless wit and lyric accomplishment: he is also an immensely wise one, who delights in using poetic form to bring a razor-sharp focus to his thought. Miraculously, these poems see James writing with his insight and energy not only undiminished but positively charged by his situation: Sentenced to Life represents a career high point from one of the greatest literary intelligences of the age. ...Show more
$24.99
AUD
Category: Poetry
On a moonlit beach a father cradles his sleeping son as they wait for dawn to break and a boat to arrive. He speaks to his boy of the long summers of his childhood, recalling his grandfather's house in Syria, the stirring of olive trees in the breeze, the bleating of his grandmother's goat, the clanking of her cooking pots. And he remembers, too, the bustling city of Homs with its crowded lanes, its mosque and grand souk, in the days before the sky spat bombs and they had to flee. When the sun rises they and those around them will gather their possessions and embark on a perilous sea journey in search of a new home. ...Show more
$59.99
AUD
Category: Poetry
Les Murray's new and updated Collected Poems displays the full range of his poetic art. This magnificent hardback volume contains all the poems he wants to preserve, apart from the verse novel Fredy Neptune, from his first book The Ilex Tree(1965) to Waiting for the Past(2015). In tracing Murray's artis tic development, it shows an ever-changing power, grace and humour, as well as great versatility and formal mastery. ...Show more
$24.99
AUD
Category: Poetry
rupi kaur constantly embraces growth, and inhome body , she walks readers through a reflective andintimate journey visiting the past, the present, and the potential of the self. home body is a collection of ofis a collection of raw, honest conversations with oneself -reminding readers to fill up on love , acceptance, community,family, and embrace change. illustrated by the author, themes of nature and nurture, light and dark,rest here. i dive into the well of my bodyand end up in another worldeverything i needalready exists in methere's no needto look anywhere else else -home ...Show more