$12.99
AUD
Category: Poetry | Series: Faber Modern Classics Ser.
This multi-award winning collection, the first from Ted Hughes, has at its heart the mixture of beauty and violence in the natural world. Dedicated to Sylvia Plath, Hawk in the Rain is a stunning collection of poems on the themes of competition and the struggle for survival. Hughes would go on to become Britain's Poet Laureate in 1984 until his death in 1998. Including many of Hughes' best-known poems, such as 'The Jaguar', 'The Thought-Fox' and 'Wind' - now stapes of British poetry anthologies - Hawk in the Rain is the foundation of Hughes' reputation as one of the twentieth-century's greatest poets. ...Show more
$9.95
AUD
Category: Poetry | Series: Penguin Classics | Reading Level: very good
Nevill Coghill's masterly and vivid modern English verse translation with all the vigor and poetry of Chaucer's fourteenth-century Middle English In The Canterbury Tales Chaucer created one of the great touchstones of English literature, a masterly collection of chivalric romances, moral allegories and low farce. A story-telling competition between a group of pilgrims from all walks of life is the occasion for a series of tales that range from the Knight's account of courtly love and the ebullient Wife of Bath's Arthurian legend, to the ribald anecdotes of the Miller and the Cook. Rich and diverse, The Canterbury Tales offer us an unrivalled glimpse into the life and mind of medieval England. For more than sixty-five years, Penguin has been the leading publisher of classic literature in the English-speaking world. With more than 1,500 titles, Penguin Classics represents a global bookshelf of the best works throughout history and across genres and disciplines. Readers trust the series to provide authoritative texts enhanced by introductions and notes by distinguished scholars and contemporary authors, as well as up-to-date translations by award-winning translators. ...Show more
$22.99
AUD
Category: Poetry
In his insightful collection of poems Clive James looks back over an extraordinarily rich life with a clear-eyed and unflinching honesty. There are regrets, but no trace of self-pity in these verses, which - for all their open dealings with death and illness - are primarily a celebration of what is trea surable and memorable in our time here. Again and again, James reminds us that he is not only a poet of effortless wit and lyric accomplishment: he is also an immensely wise one, who delights in using poetic form to bring a razor-sharp focus to his thought. Miraculously, these poems see James writing with his insight and energy not only undiminished but positively charged by his situation: Sentenced to Life represents a career high point from one of the greatest literary intelligences of the age. ...Show more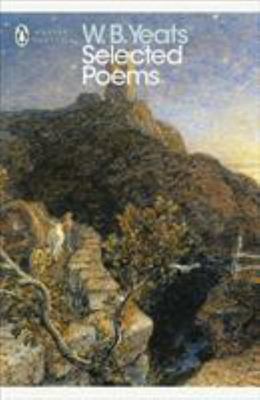 $14.95
AUD
Category: Poetry | Series: Penguin Modern Classics Ser.
This selection of the works of W B Yeats, includes the final book from the unfairly neglected narrative poem "The Wanderings of Oisin" and a number of lyrics from Yeats' work as poetic dramatist. It breaks new ground by allowing the reader to engage with a dozen poems in alternative versions; in many ot her cases it provides significant variants, so that Yeats's struggle to revise his poetry can be experienced with unusual immediacy. ...Show more
$29.95
AUD
Category: Poetry
David Malouf's brilliant collection of poems begins with a memory of new love - with 'grace unasked for, urgencies that boom under the pocket of a shirt' - and ends in the intimate territory of the long-familiar where there is no need for words. This volume is marked by an astonishing breadth of intelli gence and erudition, yet steps lightly among the objects of our lives and the wonder of everyday replenishments. Everywhere the poems affirm the mystical delights of music, angels and fields where 'first to gather are the starlings in unquiet flocks. Then quietly, the stars'. (To read some poetry, see the AI) ...Show more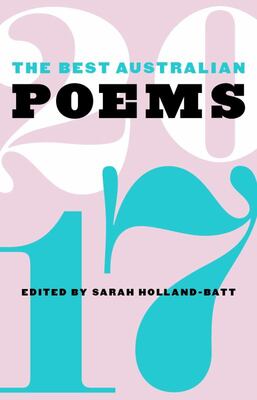 $24.99
AUD
Category: Poetry
The Best Australian Poemsreveal the impressive depth, diversity and boldness of this country's poetic talent. For the second year in a row, award-winning poet, critic and academic Sarah Holland-Batt selects Australia's finest poems, from both rising stars and well-known figures, presenting a dazzling ar ray of themes and styles. Previous contributors include Judith Beveridge, Stephen Edgar, Fiona Wright, Clive James, Lisa Gorton, Robert Adamson, Dorothy Porter, John Kinsella, David Malouf, Cate Kennedy and Les Murray. ...Show more
$22.99
AUD
Category: Poetry
'In the beautifully calibrated "cardiac ward poetics" of Star Struck, David McCooey re-energises the old binaries of life and death, public and private, culture and nature. Irony's the pacemaker here, driving these superbly restrained poems home, though never at the expense of feeling and tenderness. Mc Cooey understands, unsentimentally, that we are all trapped together on the "ward".' - A.Frances Johnson 'I would rather read his poetry than that of anyone else of his generation' - Craig Sherborne With poems ranging from the confessional to the mock-autobiographical, from imagism to a strange storytelling, from the comic and satirical to the plangent and disturbing, Star Struck startles us with the many faces of lyric poetry. This book of poems by the award-winning poet David McCooey is made up of four sections. The first documents an alienating encounter with a life-threatening illness. The second plays out an unforgettable obsession with darkness and light. The third brings together popular music and the ancient literary mode of the pastoral. In this highly original sequence we find, among other things, Bob Dylan singing Virgil, Joni Mitchell reflecting on life in Laurel Canyon, a lab monkey pondering the sound of music, and a bitter, surreal rewriting of 'Down Under' for our times. In the final section, narrative poetry is cast in an intensely new and uncanny light. ...Show more
$22.99
AUD
Category: Poetry | Reading Level: General Adult
SELECTED AND INTRODUCED BY JOYCE CAROL OATESBetween them, our great visionary poets of the American nineteenth century, Emily Dickinson and Walt Whitman, have come to represent the extreme, idiosyncratic poles of the American psyche....Dickinson never shied away from the great subjects of human sufferin g, loss, death, even madness, but her perspective was intensely private; like Rainer Maria Rilke and Gerard Manley Hopkins, she is the great poet of inwardness, of the indefinable region of the soul in which we are, in a sense, all alone. ...Show more
$69.95
AUD
Category: Poetry | Reading Level: General Adult
A good poem is one that the world can't forget or is delighted to rediscover. This landmark anthology of Australian poetry, edited by two of Australia's foremost poets, Geoffrey Lehmann and Robert Gray, contains such poems. It is the first of its kind for Australia and promises to become a classic. Incl uded here are Australia's major poets, and lesser-known but equally affecting ones, and all manifestations of Australian poetry since 1788, from concrete poems to prose poems, from the cerebral to the naive, from the humorous to the confessional, and from formal to free verse. Translations of some striking Aboriginal song poems are one of the high points. Containing over 1000 poems from 170 Australian poets, as well as short critical biographies, this careful reevaluation of Australian poetry makes this a superb book that can be read and enjoyed over a lifetime. Like the book? Join the conversation on Twitter. #auspoetrysince1788 ...Show more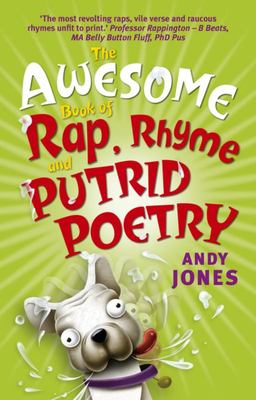 $14.99
AUD
Category: Poetry
The funniest collection of rap, rhyme, riddles and poems you've EVER read! An awesome new collection from the bestselling author of THE ENORMOUS BOOK OF HOT JOKES FOR KOOL KIDS and THE FARTIONARY. Ages 6+
$34.99
AUD
Category: Poetry
The publication of Clive James's Sentenced to Life was a major literary event. Facing the end, James looked back over his life with a clear-eyed and unflinching honesty to produce his finest work: poems of extraordinary power that spoke to our most elemental human emotions. Injury Time finds James in a similar mood. Keen to capture and cherish moments of beauty and love; thinking about how best to live in his remaining days; and casting his mind forward to when he will be gone and how he might be remembered. A series of intimate poems reveals family as one of life's true treasures. The poet captures tender childhood memories of his mother, has his spirits lifted by the wonderful vision of his granddaughter in graceful acrobatic movement, and addresses the haunting loss of his father in World War Two. He writes beautifully of his early years in Australia, where he began and where he hopes to 'reach the end'. James also reflects on the wisdom and consolation to be found in art, music and literature, which have become even more precious to him in his later years.The poems in this deeply moving, inspirational and wholly unsentimental book are even more accomplished than those that came before. Injury Time shows Clive James the poet in the form of his life. ...Show more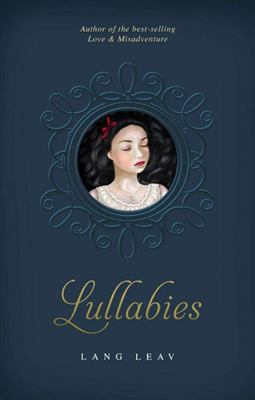 $19.95
AUD
Category: Poetry | Series: Lang Leav
A sequel to the hugely popular, best-selling Love & Misadventure, Lullabies continues to explore the intricacies of love and loss.Set to a musical theme, love's poetic journey in this new, original collection begins with a Duet and travels through Interlude and Finale with an Encore popular piece fr om the best-selling Love & Misadventure. Lang Leav's evocative poetry speaks to the soul of anyone who is on this journey. Leav has an unnerving ability to see inside the hearts and minds of her readers. Her talent for translating complex emotions with astonishing simplicity has won her a cult following of devoted fans from all over the world. Lang Leav is a poet and internationally exhibiting artist. ...Show more