$22.95
AUD
Category: Poetry | Series: Divine Comedy Ser.
The first part of Dante's epic poem The Divine Comedy, revealing the eternal punishment reserved for such sins as greed, self-deception, political double-dealing and treachery   Describing Dante's descent into Hell midway through his life with Virgil as a guide, Inferno depicts a cruel underworld in w hich desperate figures are condemned to eternal damnation for committing one or more of seven deadly sins. As he descends through nine concentric circles of increasingly agonising torture, Dante encounters doomed souls including the pagan Aeneas, the liar Odysseus, the suicide Cleopatra, and his own political enemies, damned for their deceit. Led by leering demons, the poet must ultimately journey with Virgil to the deepest level of all. Portraying a huge diversity of characters culminating in a horrific vision of Satan, the Inferno broke new ground in the vigour of its language and storytelling. It has had a particular influence on Modernist writers and their successors throughout the world. Printed in English with facing pages in Dante's Italian, this edition offers commentaries and notes on each canto by Robert Kirkpatrick.   For more than seventy years, Penguin has been the leading publisher of classic literature in the English-speaking world. With more than 1,700 titles, Penguin Classics represents a global bookshelf of the best works throughout history and across genres and disciplines. Readers trust the series to provide authoritative texts enhanced by introductions and notes by distinguished scholars and contemporary authors, as well as up-to-date translations by award-winning translators. ...Show more
$16.99
AUD
Category: Poetry
Already with thee! tender is the night, And haply the Queen-Moon is on her throne, Cluster'd around by all her starry Fays; But here there is no light, Save what from heaven is with the breezes blown Through verdurous glooms and winding mossy ways.Despite his tragically short life, John Keats, a self-co nfessed rebel Angel", endures for many as a personification of the Romantic age. While contemporary critics mocked him as a "Cockney poet" and an uneducated lower-class "apothecary" who aspired to poetry, subsequent generations began to see and appreciate both the rich and impassioned sensuousness and the love of beauty and liberty that pervade his work.From Endymion and Hyperion to 'The Eve of St Agnes', 'La Belle Dame sans Merci' and the Odes, this collection, which presents Keats's oeuvre in chronological order, displays his rapid poetic growth, the development of his philosophical and spiritual beliefs and the voluptuous, silken nature of his verse." ...Show more
$24.99
AUD
Category: Poetry
rupi kaur constantly embraces growth, and inhome body , she walks readers through a reflective andintimate journey visiting the past, the present, and the potential of the self. home body is a collection of ofis a collection of raw, honest conversations with oneself -reminding readers to fill up on love , acceptance, community,family, and embrace change. illustrated by the author, themes of nature and nurture, light and dark,rest here. i dive into the well of my bodyand end up in another worldeverything i needalready exists in methere's no needto look anywhere else else -home ...Show more
$29.99
AUD
Category: Poetry
Ideas, poetry, and prose from bestselling authors Samantha King Holmes & r.h. Sin.
$24.99
AUD
Category: Poetry
They navigate the poet's own embodied experiences of change and succession - of family, community and place. From the research scientists, gardeners, birds and plants of Kings Park, to the activism and ecosystems of the Beeliar Wetlands, to the poet's own inherited landscapes, these poems evoke mutualit y and exchange in speaking of the gifts we receive from being open to encounters with other species, and the reciprocity that these gifts imply. ...Show more
$32.99
AUD
Category: Poetry
'One of the most important and influential writers of our time' Sunday Times Clive James has been close to death for several years, and he has written about the experience in a series of deeply moving poems. In Sentenced to Life, he was clear-sighted as he faced the end, honest about his regrets. In In jury Time, he wrote about living well in the time remaining, focusing our attention on the joys of family and art, and celebrating the immediate beauty of the world. At the opening of The River in the Sky, a book-length poem, we find James in ill health but high spirits. Although his body traps him in his Cambridge house, his mind is free to roam. The River in the Sky takes us on a grand tour of 'the fragile treasures of his life'. Animated by powerful recollections, James presents a flowing stream of vivid images. He moves from emotionally resonant personal moments, such as listening to jazz records with his future wife, to unforgettable encounters with all kinds of culture: Beethoven's Ninth Symphony sits alongside 'YouTube's vast cosmopolis'. As ever with James, he shares his passions with enormous generosity, making brilliant and original connections, and fearlessly tackling the biggest questions: the meaning of life and how to live it. In the end, what emerges from this autobiographical epic is a soaring work of exceptional depth and overwhelming feeling, a new marvel for the modern age. ...Show more
$19.99
AUD
Category: Classics | Series: Faber Poetry Ser.
Ariel, first published in 1965, contains many of Sylvia Plath's best-known poems, written in an extraordinary burst of creativity just before her death in 1963. Including poems such as 'Lady Lazarus', 'Edge', 'Daddy' and 'Paralytic', it was the first of four collections to be published by Faber & Fa ber. Ariel is the volume on which Sylvia Plath's reputation as one of the most original, daring and gifted poets of the twentieth century rests. 'Since she died my mother has been dissected, analysed, reinterpreted, reinvented, fictionalized, and in some cases completely fabricated. It comes down to this: her own words describe her best, her ever-changing moods defining the way she viewed her world and the manner in which she pinned down her subjects with a merciless eye.' - from Frieda Hughes's introduction to Ariel ...Show more
$26.99
AUD
Category: Poetry | Reading Level: very good
'one of the most compelling voices in Australian poetry this decade' - Overland Literary Journal A haunting visit to the International Museum of Slavery, in Liverpool England. A feisty young black girl pushing back against authority. The joy and despair of single parenthood. A love-hate relationship wit h words. This collection brings the best of a decade-long international poetry career to the page. ...Show more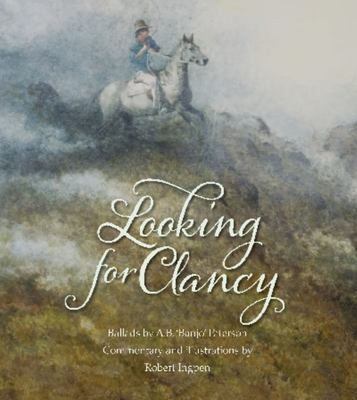 $34.99
AUD
Category: Poetry
In 1889 the revered Australian folk poet, A.B. 'Banjo' Paterson, first published his ballad, Clancy of the Overflow. The verse achieved immediate popularity and, with the creation of his legendary character, Clancy — a free-spirited stockman — Paterson had summed up the essence of the Australian outback . To mark the 150th birthday of Banjo Paterson, award-winning illustrator Robert Ingpen has journeyed into the Australian outback, exploring the myth of Clancy through words and illustrations, to find what it is that has made Clancy such an enduring figure in Australian folklore. ...Show more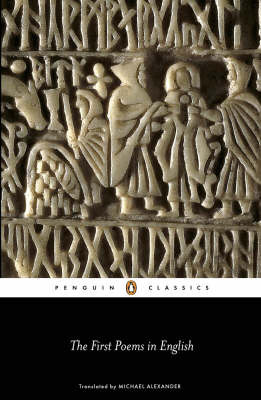 $9.95
AUD
Category: Poetry
This selection of the earliest poems in English comprises works from an age in which verse was not written down, but recited aloud and remembered. Heroic poems celebrate courage, loyalty and strength, in excerpts from Beowulf and in The Battle of Brunanburgh, depicting King Athelstan's defeat of his nor thern enemies in 937 AD, while The Wanderer and The Seafarer reflect on exile, loss and destiny. The Gnomic Verses are proverbs on the natural order of life, and the Exeter Riddles are witty linguistic puzzles. Love elegies include emotional speeches from an abandoned wife and separated lovers, and devotional poems include a vision of Christ's cross in The Dream of the Rood, and Caedmon's Hymn, perhaps the oldest poem in English, speaking in praise of God. ...Show more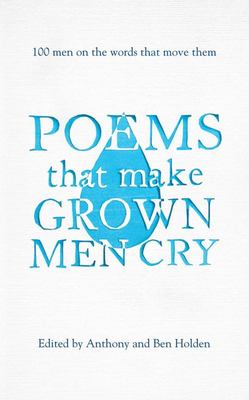 $32.99
AUD
Category: Poetry
GROWN MEN AREN'T SUPPOSED TO CRY. But in this fascinating anthology, one hundred men - distinguished in literature and film, science and architecture, theatre and human rights - confess to being moved to tears by poems that haunt them. Representing twenty nationalities and ranging in age from their earl y 20s to their late 80s, the majority are public figures not prone to crying. Here they admit to breaking down when ambushed by great art, often in words as powerful as the poems themselves. Seventy-five percent of the selected poems were written in the twentieth century, with more than a dozen by women. Their themes range from love in its many guises, through mortality and loss, to the beauty and variety of nature. Three men have suffered the pain of losing a child; others are moved to tears by the exquisite way a poet captures, in Alexander Pope's famous phrase, 'what oft was thought, but ne'er so well express'd'. From J.J Abrams to John le Carre, Salman Rushdie to Jonathan Franzen, Daniel Radcliffe to Nick Cave, Ian McEwan to Stephen Fry, Stanley Tucci to Colin Firth, and Seamus Heaney to Christopher Hitchens, this collection delivers private insight into the souls of men whose writing, acting, and thinking are admired around the world. ...Show more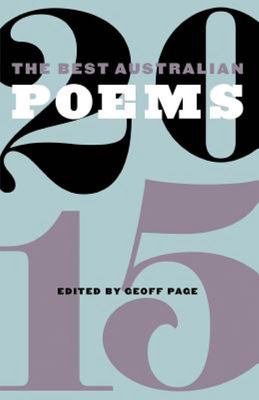 $24.99
AUD
Category: Poetry
InThe Best Australian Poems 2015, you will find the who's who of contemporary poets and the pick of new voices. Sometimes satirical, sometimes erotic, covering family, religion, war and mortality, Geoff Page's selection celebrates the vital, the vigorous and the graceful voices that populate our poetry scene. Poets include . . . Robert Adamson * Jordie Albiston* Judith Beveridge * Eileen Chong * Joe Dolce * Lin van Hek * Nigel Roberts * Robyn Rowland * Jennifer Compton * Kevin Hart * Lisa Gorton * Clive James * Rozanna Lilley * Tony Page * Michael Sharkey * Chris Wallace-Crabbe * Fiona Wright * Jakob Ziguras * Les Murray * Fay Zwicky * Jamie Grant * Lucy Dougan * Ali Cobby Eckermann * Kevin Brophy * Billy Marshall Stoneking * Bruce Dawe * Anne Elvey * Geoff Goodfellow * Jennifer Maiden and many more . . . 'The human desire for patterned language is as strong as the need for narrative.' Geoff Page ...Show more