$19.99
AUD
Category: Poetry
A new edition of acclaimed author Kate Jennings's first book of poetry. These celebrated poems - including her incendiary moratorium speech that launched the second wave of feminism in Australia - will be performed as part of a major music event to be held in Melbourne in October.
$24.99
AUD
Category: Poetry
Water is contained in these poems in many different ways- from the water filling a second-hand cooler in an old farmhouse to ocean riptides and impassive dams; from swimming lessons to paddocks layered with water after rain. From scheme water, pipelines and a countryside in the grip of drought - the wat er in this collection is a many-sided metaphor. Tracy Ryan's latest collection of poems is full of intimate intensity and clear vision, each poem wrought with consummate skill by 'one of Australia's most gifted poets' (Marion May Campbell). ...Show more
$14.99
AUD
Category: Poetry | Series: A&R Classics
When a young man submitted a set of verses to the Bulletin in 1889 under the pseudonym 'The Banjo', it was the beginning of an enduring tradition. Today Banjo Paterson is still one of Australia's best-loved poets. This complete collection of his verse shows the bush balladeer at his very best with favou rites such as 'A Bush Christening', 'The Man from Ironbark', 'Clancy of the Overflow' and the immortal 'The Man from Snowy River'. These well-known verses are joined here by his comic verse, his remarkable war poems, including 'We're All Australians Now', and lesser known works. ...Show more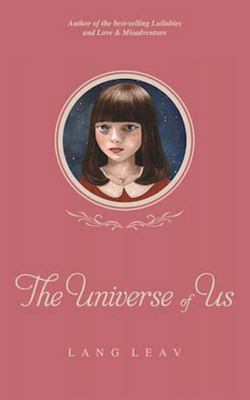 $27.99
AUD
Category: Gift & Humour | Series: Lang Leav Ser.
Planets, stars, and constellations feature prominently in this beautiful, original poetry collection from Lang Leav. Inspired by the wonders of the universe, the best-selling poetess writes about love and loss, hope and hurt, being lost and found. Lang's poetry encompasses the breadth of emotions we a ll experience and evokes universal feelings with her skillfully crafted words. ...Show more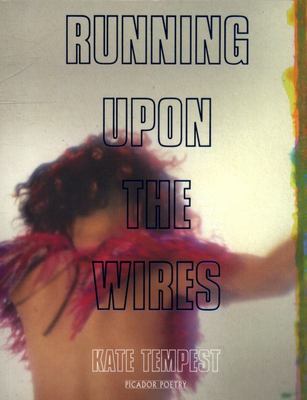 $19.99
AUD
Category: Poetry
Running Upon The Wires is Kate Tempest's first book of free-standing poetry since the acclaimed Hold Your Own. In a beautifully varied series of formal poems, spoken songs, fragments, vignettes and ballads, Tempest charts the heartbreak at the end of one relationship and the joy at the beginning of a ne w love; but also tells us what happens in between, when the heart is pulled both ways at once. Running Upon The Wires is, in a sense, a departure from her previous work, and unashamedly personal and intimate in its address - but will also confirm Tempest's role as one of our most important poetic truth-tellers: it will be no surprise to readers to discover that she's no less a direct and unflinching observer of matters of the heart than she is of social and political change. Running Upon The Wires is a heartbreaking, moving and joyous book about love, in its endings and in its beginnings. ...Show more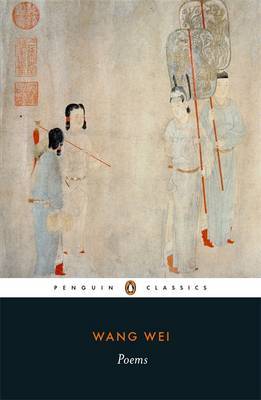 Poems
by Wang Wei
$22.99
AUD
Category: Poetry
Wang Wei, one of Chinese literature's greatest poets, divided his time between the court and his country estate, where he drew inspiration from the mountains and solitude. His poetry affirms his belief in a whole natural order, and his delicately observed descriptions of landscapes are infused throughou t with a sense of unity and Buddhist devotion. Yet it also bears testament to the tension Wang Wei experienced in his own life, between that unity and the worldly pleasures of life at court: the result is some of the most memorable poetry in Chinese literature. ...Show more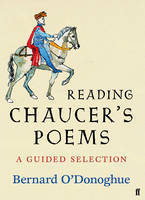 $32.99
AUD
Category: Poetry
Geoffrey Chaucer is rightly regarded as the Father of English Literature. His observant wit, his narrative skill and characterization, his linguistic invention, have been a well from which the language's greatest writers have drawn: Shakespeare, Pope, Austen, Dickens among them. A courtier, a trade emis sary and diplomat, he fought in the Hundred Years War and was captured and ransomed; his marriage into the family of John of Gaunt ensured his influence in political society. For more than a decade, he was engaged on his most famous work of all, The Canterbury Tales, until his death around 1400; there is no record of the precise date or the circumstances of his demise, despite vivid and colourful speculation. Bernard O'Donoghue is one of the country's leading poets and medievalists. His accessible new selection includes a linking commentary on the chosen texts, together with a comprehensive line-for-line glossary that makes this the most approachable and accessible introduction to Chaucer that readers can buy. ...Show more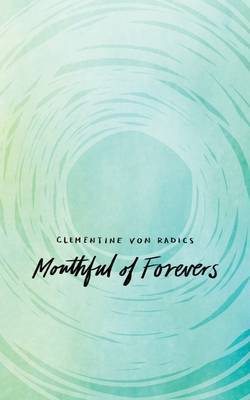 $21.95
AUD
Category: Poetry
Titled after the poem that burned up on Tumblr and has inspired wedding vows, paintings, songs, YouTube videos, and even tattoos among its fans, Mouthful of Forevers brings the first substantial collection of this gifted young poet's work to the public. Clementine von Radics writes of love, loss, and the uncertainties and beauties of life with a ravishing poetic voice and piercing bravura that speak directly not only to the sensibility of her generation, but to anyone who has ever been young. ...Show more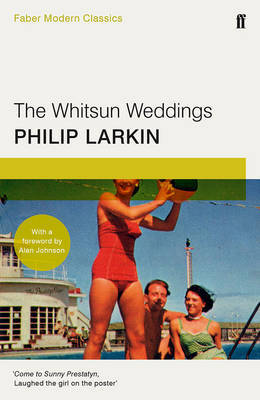 $12.99
AUD
Category: Poetry
The most cherished of poets, Philip Larkin is a writer with an unrivalled ability to touch readers with his evocations of English life. The Whitsun Weddings, his first volume with Faber and Faber, was published in 1964. This Faber Modern Classics edition includes a foreword by Alan Johnson MP. "Larkin, with his (in the best sense) provincial eye, and his unparalleled ear, is the supreme writer of post-war England." (Telegraph). "Larkin's originality is palpable...Who else uses an essentially conversational idiom to achieve such a variety of emotional effects? Who else takes us, and takes us so often, from sunlit levity to mellifluous gloom? And let it be emphasised that Larkin is never 'depressing'.." (Martin Amis). ...Show more
$22.99
AUD
Category: Poetry
'In the beautifully calibrated "cardiac ward poetics" of Star Struck, David McCooey re-energises the old binaries of life and death, public and private, culture and nature. Irony's the pacemaker here, driving these superbly restrained poems home, though never at the expense of feeling and tenderness. Mc Cooey understands, unsentimentally, that we are all trapped together on the "ward".' - A.Frances Johnson 'I would rather read his poetry than that of anyone else of his generation' - Craig Sherborne With poems ranging from the confessional to the mock-autobiographical, from imagism to a strange storytelling, from the comic and satirical to the plangent and disturbing, Star Struck startles us with the many faces of lyric poetry. This book of poems by the award-winning poet David McCooey is made up of four sections. The first documents an alienating encounter with a life-threatening illness. The second plays out an unforgettable obsession with darkness and light. The third brings together popular music and the ancient literary mode of the pastoral. In this highly original sequence we find, among other things, Bob Dylan singing Virgil, Joni Mitchell reflecting on life in Laurel Canyon, a lab monkey pondering the sound of music, and a bitter, surreal rewriting of 'Down Under' for our times. In the final section, narrative poetry is cast in an intensely new and uncanny light. ...Show more
$34.99
AUD
Category: Poetry
The publication of Clive James's Sentenced to Life was a major literary event. Facing the end, James looked back over his life with a clear-eyed and unflinching honesty to produce his finest work: poems of extraordinary power that spoke to our most elemental human emotions. Injury Time finds James in a similar mood. Keen to capture and cherish moments of beauty and love; thinking about how best to live in his remaining days; and casting his mind forward to when he will be gone and how he might be remembered. A series of intimate poems reveals family as one of life's true treasures. The poet captures tender childhood memories of his mother, has his spirits lifted by the wonderful vision of his granddaughter in graceful acrobatic movement, and addresses the haunting loss of his father in World War Two. He writes beautifully of his early years in Australia, where he began and where he hopes to 'reach the end'. James also reflects on the wisdom and consolation to be found in art, music and literature, which have become even more precious to him in his later years.The poems in this deeply moving, inspirational and wholly unsentimental book are even more accomplished than those that came before. Injury Time shows Clive James the poet in the form of his life. ...Show more
$29.95
AUD
Category: Poetry
David Malouf's brilliant collection of poems begins with a memory of new love - with 'grace unasked for, urgencies that boom under the pocket of a shirt' - and ends in the intimate territory of the long-familiar where there is no need for words. This volume is marked by an astonishing breadth of intelli gence and erudition, yet steps lightly among the objects of our lives and the wonder of everyday replenishments. Everywhere the poems affirm the mystical delights of music, angels and fields where 'first to gather are the starlings in unquiet flocks. Then quietly, the stars'. (To read some poetry, see the AI) ...Show more