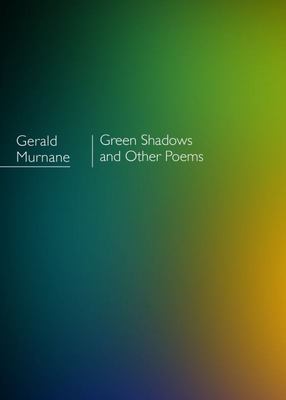 $24.00
AUD
Category: Poetry
Gerald Murnane turns to poetry at the end of his literary career, writing frank, disarming poems that traverse the rich span of his life. I esteem / above all poems or passages of prose / those that put a lump in my throat. - Gerald Murnane, 'The Darkling Thrush' Gerald Murnane, now in his eightieth yea r, began his writing career as a poet. After many years as a writer of fiction, he only returned to poetry a few years ago when he moved to Goroke, in the Western Districts of Victoria, after the death of his wife. The forty-five poems collected here are in a strikingly different mode to his fiction - without framing or digressions, and with very few images, they speak openly to the reader of the author's memories, beliefs and experiences. They are for this reason an important addition to his internationally recognised body of fiction, most recently Border Districts and Collected Short Fiction, published by Giramondo. The poems include tributes to his mother and father and to his family, and to places that have played a formative role in his life, like Gippsland, Bendigo, Warrnambool, the Western Districts, and of course Goroke. Especially moving are his poems dedicated to authors who have influenced him - Lesbia Harford and Thomas Hardy, William Carlos Williams, Henry Handel Richardson, Marcel Proust, and with particular force, the eighteenth-century poet John Clare, who gives the collection its title, revered 'not only for his writings / but for his losing his reason when / he was forced from the district he had wanted as his for life.' Praise for Gerald Murnane: 'A strong case could be made for Murnane...as the greatest living English-language writer most people have never heard of.' - New York Times 'No living Australian writer, not even Les Murray, has higher claims to permanence or a richer sense of distinction.' - Sydney Morning Herald ...Show more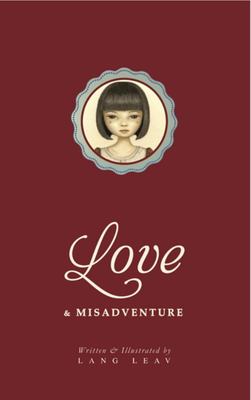 $19.95
AUD
Category: Poetry | Series: Lang Leav
Lang Leav has an unnerving ability to see inside the hearts and minds of her readers. Her talent for translating complex emotions with astonishing simplicity has won her a cult following of devoted fans from all over the world. Lang Leav is a poet and internationally exhibiting artist. Her work expresse s the intricacies of love and loss. ...Show more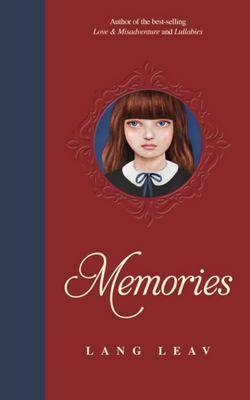 $29.95
AUD
Category: Poetry | Series: Lang Leav Ser. | Reading Level: very good
For fans of Lang Leav, this beautiful gift book is a must-have! Beloved pieces from Lullabies and Love & Misadventure are collected together in this illustrated treasury. In addition, 35 new poems that have not been published in any Lang Leav collection offer something new to discover. The author's original art is woven throughout the book in lovely four-color illustrations. Lang Leav's evocative poetry in a gorgeous package with ribbon marker and cloth spine is an irresistible gift for any poetry lover! ...Show more
$14.99
AUD
Category: Poetry | Series: A&R Classics
When a young man submitted a set of verses to the Bulletin in 1889 under the pseudonym 'The Banjo', it was the beginning of an enduring tradition. Today Banjo Paterson is still one of Australia's best-loved poets. This complete collection of his verse shows the bush balladeer at his very best with favou rites such as 'A Bush Christening', 'The Man from Ironbark', 'Clancy of the Overflow' and the immortal 'The Man from Snowy River'. These well-known verses are joined here by his comic verse, his remarkable war poems, including 'We're All Australians Now', and lesser known works. ...Show more
Penguin Book of Russian Poetry
by Robert Chandler (Editor, Notes by); Boris Dralyuk (Editor, Notes by); Irina Mashinski (Editor)
$24.99
AUD
Category: Poetry
An enchanting collection of the very best of Russian poetry, edited by acclaimed translator Robert Chandler together with poets Boris Dralyuk and Irina Mashinski   In the late eighteenth and early nineteenth centuries, poetry's pre-eminence in Russia was unchallenged, with Pushkin and his contemporari es ushering in the 'Golden Age' of Russian literature. Prose briefly gained the high ground in the second half of the nineteenth century, but poetry again became dominant in the 'Silver Age' (the early twentieth century), when belief in reason and progress yielded once more to a more magical view of the world. During the Soviet era, poetry became a dangerous, subversive activity; nevertheless, poets such as Osip Mandelstam and Anna Akhmatova continued to defy the censors. This anthology traces Russian poetry from its Golden Age to the modern era, including work by several great poets - Georgy Ivanov and Varlam Shalamov among them - in captivating modern translations by Robert Chandler and others. The volume also includes a general introduction, chronology and individual introductions to each poet.   For more than seventy years, Penguin has been the leading publisher of classic literature in the English-speaking world. With more than 1,700 titles, Penguin Classics represents a global bookshelf of the best works throughout history and across genres and disciplines. Readers trust the series to provide authoritative texts enhanced by introductions and notes by distinguished scholars and contemporary authors, as well as up-to-date translations by award-winning translators. ...Show more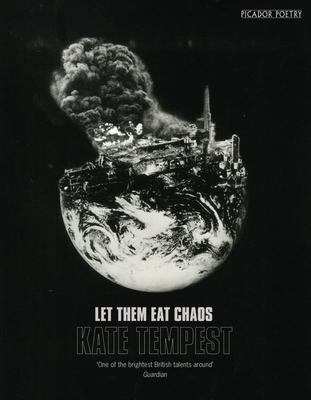 $22.99
AUD
Category: Poetry
Let Them Eat Chaos, Kate Tempest's new long poem written for live performance and heard on the album release of the same name, is both a powerful sermon and a moving play for voices. Seven neighbours inhabit the same London street, but are all unknown to each other. The clock freezes in the small hours, and, one by one, we see directly into their lives: lives that are damaged, disenfranchised, lonely, broken, addicted, and all, apparently, without hope. Then a great storm breaks over London, and brings them out into the night to face each other - and their last chance to connect. Tempest argues that our alienation from one another has bred a terrible indifference to our own fate, but she counters this with a plea to challenge the forces of greed which have conspired to divide us, and mend the broken home of our own planet while we still have time. Let Them Eat Chaos is a cri de coeur and a call to action, and, both on the page and in Tempest's electric performance, one of the most powerful poetic statements of the year. ...Show more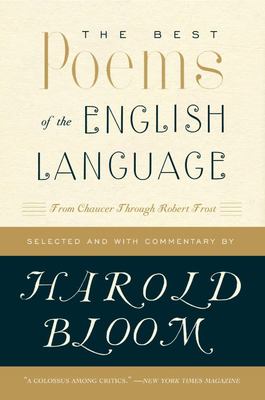 $39.99
AUD
Category: Poetry
Almost all other poetry anthologies have been edited and annotated by a committee of scholars. This is entirely Bloom's selection with his own inimitable commentary. This comprehensive anthology attempts to give the common reader possession of six centuries of great British and American poetry. The book features a large introductory essay by Harold Bloom called "The Art of Reading Poetry," which presents his critical reflections of more than half a century devoted to the reading, teaching, and writing about the literary achievement he loves most. There are also headnotes by Harold Bloom to every poet in the volume as well as to the most important individual poems. Much more than any other anthology ever gathered, this book provides readers who desire the pleasures of a sublime art with very nearly everything they need in a single volume. It also is regarded by its editor as his final meditation upon all those who have formed his mind. ...Show more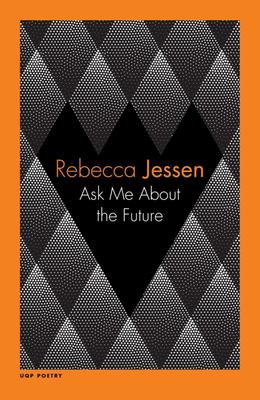 $24.99
AUD
Category: Poetry | Series: UQP Poetry Ser.
Full of zest and flair, Jessen's poems map constellations of desire, loss and longing. Riffing on the future (which isn't what it used to be), dating apps, despair, Bonnie Tyler, Taylor Swift and the lesbian bachelorette, they are set in interstellar queer utopias, maternity wards and single beds. Jesse n's edgy, scintillating poems urge us all to be a 'little gay' and to celebrate existence inall its multiplicity. These are poems of sly surprises, radical vulnerability, dark-edged humour and vast originality that gently encourage readers to acknowledge past traumas while forging ahead to embrace the future. Following Jessen's award-winning verse novel, Gap,this collection confirms her as a major talent of her generation. ...Show more
$29.95
AUD
Category: Poetry | Series: Faber Poetry Ser.
An updated selection of all Heaney's books, up to and including "The Haw Lantern", which was published in 1987. The book also includes selections from "Stations", prose poems of 1975 which have never appeared except as a pamphlet.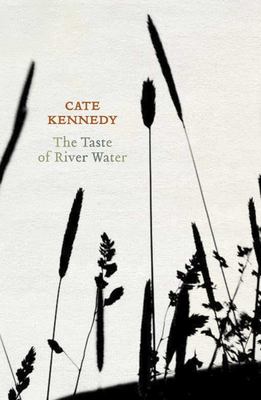 $24.99
AUD
Category: Poetry
The Taste of River WaterNew and selected poems by Cate Kennedy Disarming, warm and always accessible, Cate Kennedy's poems make ordinary experiences glow. Everything that suffuses her well-loved prose is here- compassion, insight, lyrical precision and the clear, minimalist eye that reveals how life can turn on a single moment. Musing on the undercurrents and interconnections between legacy, memory, motherhood and the natural world, the poems in this exhilarating collection begin on the surface and then take us, gracefully effortlessly, to a far more thought-provoking place. Grounded in lived experience, with all its mysteries and consolations they resonate with a passionate, sensuous honesty. Praise for Cate Kennedy's earlier poetry collections, Joyflightand Signs of Other Fires'These poems are driven by Kennedy's instinct for story, character and place, but there's a moment when the poems suddenly open up, out of nowhere, and we find we're standing inside ourselves, in that pure, torn-open moment.' - BRONWYN LEA 'Sensory, rich and compelling. Kennedy gives us a new look at the familiar strangeness of place in which the sum of the parts forms a marvellous whole . . . This book is full of seamlessly constructed beautiful images that are hard to fault. These are poems of great hope and richness of spirit.' - MARK O'FLYNN ...Show more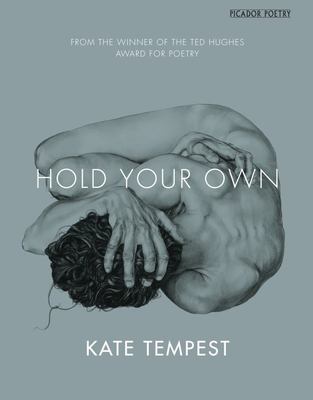 $22.99
AUD
Category: Poetry
Kate Tempest's first full-length collection for Picador is an ambitious, multi-voiced work based around the mythical figure of Tiresias. This four-part work follows him through his transformations from child, man and woman to blind prophet; through this structure, Tempest holds up a mirror to contempora ry life in a direct and provocative way rarely associated with poetry. A vastly popular and accomplished performance poet, Tempest commands a huge and dedicated following on the performance and rap circuit. Brand New Ancients, also available from Picador, won the Ted Hughes Award for New Work in Poetry and has played to packed concert halls on both sides of the Atlantic. ...Show more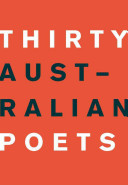 $27.95
AUD
Category: Poetry
A landmark anthology celebrating a new generation of Australian poets. The year 1968 marked a turning point in Australian poetry, when a dynamic wave of new poets sought to revitalise a 'moribund poetic culture'. At the helm of that generation was John Tranter, who argued that there would be cycles or g enerations of poets with peak moments where new poets would emerge to revitalise the culture. Forty years later, with a spate of superb debut collections, Australian poetry has never looked so energetic and vital. From the imaginatively mind-boggling to the exquisitely lyrical, from tender and edgy erotic currents to wild feats of intellect and playfulness, the dynamism of contemporary Australian poetry is abundantly evident. Thirty Australian Poets is the first anthology to celebrate the generation of poets born after 1968 and includes a wonderful diversity of voices and styles, from reimagined versions of traditional forms to the experimental and avant-garde. Featuring works by Jaya Savige, Emma Jones, Emily Ballou, Bronwyn Lea and Samuel Wagan Watson, to name a few, this ground-breaking anthology captures the spirit of this exciting generation who, between them, have won every major poetry award, and made the renaissance of Australian poetry impossible to ignore. ...Show more