$24.99
AUD
Category: Poetry
Poetry and short stories written by members of the OOTA Writers' Group.
$32.99
AUD
Category: Better Living, Self Help & Personal development
With her lyrical, stirring mantras and affirmations, Cleo Wade's second anthology of heartfelt poetry and prose builds on the wisdom of her bestselling book Heart Talk, encouraging you to remain hopeful and harness your personal power to bring positive change in our world.   Where to Begin is perfect for those who are ready to be a part of building a society rooted in love, acceptance, justice, and equality. ...Show more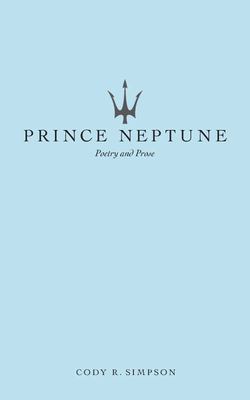 Prince Neptune
by Cody Simpson; Prince Neptune
$29.99
AUD
Category: Poetry
Jack Kerouac meets Arthur Rimbaud for the millennial generation. A debut poetry collection from LA-based Australian writer, singer, songwriter Cody Simpson who has penned hit songs and toured worldwide for the majority of his young life.   Conjuring vivid imagery and drawing from the four elements: ea rth, air, fire, and water, Prince Neptune presents poems and prose on themes of life, love, fame, escapism, environmentalism, with an overarching narrative of nature as a nod to the author's passion for the earth and the environment. Simpson's poetry combines themes of freedom and the ocean with the wisdom of an old soul. ...Show more
$29.95
AUD
Category: Poetry | Reading Level: 1 Poetry
This is only David Malouf's third new poetry volume in nearly 40 years, so it is a significant publishing event. As one of Australia's greatest living poets, Malouf continues to meditate and reflect on themes of mortality and memory. The poems in An Open Bookare attentive and evocative, vital and beauti ful, revisiting and reimagining some of the key themes that have resonated with readers over his impressive career. Like the 'small comfort of light . . . as night comes on', Malouf's new poems hold close the precious and tender. Only a few of these poems have ever been published, so most of the collection will be completely new to readers everywhere. An Open Bookwill be the literary gift of the Christmas and summer of 2018. ...Show more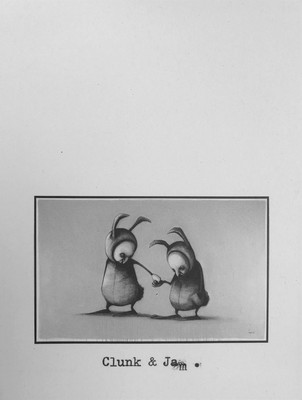 Clunk & Jam
by Janine Browne (Artist, Illustrator, Editor)
$35.00
AUD
Category: Poetry
The alternative world of Clunk and Jam is a collection of art, stories, poetry and heart-warming characters like Robin Small, Amelia Bloom, the Army of Ink, Flipper Girl, the New Age BOy and Rose, all bravely exploring the interrelating themes of individuality and difference – and developing a strong se nse of identity and place.   (Typed on an old manual typewriter).   This powerful book reflects the artist's absolute love and belief in the characters that 'arrive on the page', their role in alleviating loneliness and providing strength and direction.   The book itself is carefully crafted to create a sense of home and space for both the characters and reader.  A unique keepsake book that can be kept close as a constant power source for life and all its challenges.     Written, illustrated and published by Janine Browne.  Cover art by Stormie Mills.  Art contributions from Victorian artist, Harley Manifold.  Created using recycled paper, vegetable based ink and thread binding.  Printed in Perth, Western Australia by an accredited environmental management systems printer.   ...Show more
$29.99
AUD
Category: Poetry
A beautifully produced gift-edition of Barbara Kingsolver's luminous poetry - to appeal to her loyal fans and fiction readers more generally.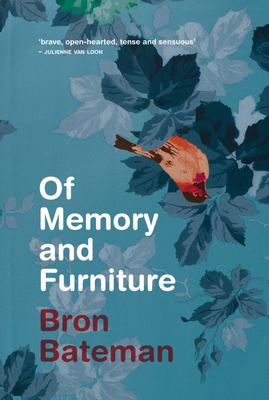 $29.99
AUD
Category: Poetry
Of Memory and Furniture is described by Julienne van Loon as 'a deeply feminist project', and by David Brooks as 'bold, explicit and unapologetic'. This collection in four parts explores experiences of female embodiment, sexuality, and relationships with family, lovers and institutions. It is concerned with expressions of female sexuality in its myriad forms - heterosexual, lesbian, and experiences of non-normative sexuality - as well as issues of maternal subjectivity, mental health and abuse and, throughout, the role of memory in enabling healing. The poems are at once erotic and deeply thought through, intelligent and tender. ...Show more
$24.99
AUD
Category: Chat10Looks3 Recommendations
This important anthology, curated by Gomeroi poet and academic Alison Whittaker, showcases Australia's most-respected First Nations poets alongside some of the rising stars. Featured poets include Oodgeroo Noonuccal, Ruby Langford Ginibi, Ellen van Neerven, Tony Birch, Claire G. Coleman, Evelyn Araluen, Jack Davis, Kevin Gilbert, Lionel Fogarty, Sam Wagan Watson, Ali Cobby Eckermann, Archie Roach and Alexis Wright. Divided into five thematic sections, each one is introduced by an essay from a leading Aboriginal writer and thinker - Bruce Pascoe, Ali Cobby Eckermann, Chelsea Bond, Evelyn Araluen and Steven Oliver - who reflects on the power of First Nations poetry with their own original contribution. This incredible book is a testament to the renaissance of First Nations poetry happening in Australia right now. ...Show more
Throat
by Ellen van Neerven
$24.99
AUD
Category: Poetry
not in Aus, matebad things don't happen here our beaches are open they are not places where bloodied mattresses burn 'Throat' is the explosive second poetry collection from award-winning Mununjali Yugambeh writer Ellen van Neerven. Exploring love, language and land, van Neerven flexes their distinctive muscles and shines a light on Australia's unreconciled past and precarious present with humour and heart. Van Neerven is unsparing in the interrogation of colonial impulse, and fiercely loyal to telling the stories that make us who we are. ...Show more
$16.99
AUD
Category: Poetry
Following on from the success of Limelight, this new collection of poetry illuminates the social interests of Solli's generation in a thought-provoking style, including a mix of traditional poems and brand-new performance poems. It covers topics from connection to bullying and pinpoints climate change a s a key concern with poems like Solli's Greenpeace collaboration piece 'Let's Make More Minutes Count!'. Spotlight also contains five non-fiction chapters with advice, tips and plenty of activities for kids and teens. Solli encourages readers to find their voice and learn the forms and occupations of writing, as well as discusses how to use and gain a platform, with ways to instigate change and become a wordsmith themselves. He shares his experiences, ideas and advice on how the reader can create a sustainable future and discover ways to help create change, while looking at trends such as veganism and zero waste. Everyone can be proactive in shaping the future so let's stand in solidarity. ...Show more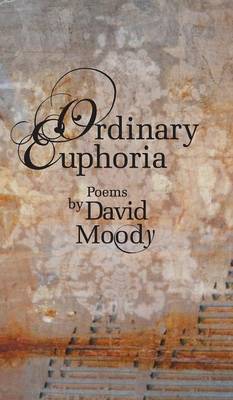 $39.95
AUD
Category: Poetry
David Moody's poems in Ordinary Euphoria do even more than help us see the significance of apparently ordinary moments to our lives. Accessible and thought-provoking, from the short, humorous poems such as If to the longer ones such as Compassionate People and Smokescreen, this beautifully written, acce ssible collection shows us the importance of such moments to our sense of humanity and self. These poems reward us in many other ways. They rekindle in us the courage to face hardships and sadness, and to empathise with others. They reveal the treasure to be found both in quiet moments alone and in encounters with other people, and they help us celebrate these and the value to be found in our everyday lives. Much like a good friend, they give us a fuller sense of who we are and who we might yet become. In short, reading this book of poems will leave you feeling richer in unexpected ways. (Simone Lazaroo). Complementing the vivid imagery of Moody's poetry, ranging from the darkest moments of modern Africa to the lighter moments of Murdoch Drive and Cottelsoe Beach at Sunset, is a collection of paintings by artist, illustrator and author, Judith Price. ...Show more