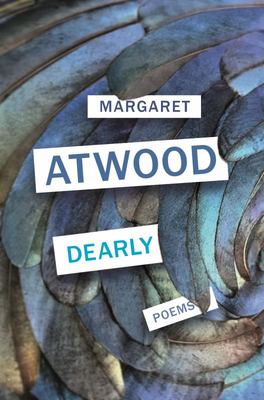 $27.99
AUD
Category: Poetry | Reading Level: near fine
The collection of a lifetime from the bestselling novelist and poet. By turns moving, playful and wise, the poems gathered in Dearly are about absences and endings, ageing and retrospection, but also about gifts and renewals. They explore bodies and minds in transition, as well as the everyday objects and rituals that embed us in the present. Werewolves, sirens and dreams make their appearance, as do various forms of animal life and fragments of our damaged environment. Before she became one of the world's most important and loved novelists, Atwood was a poet. Dearly is her first collection in over a decade. It brings together many of her most recognizable and celebrated themes, but distilled - from minutely perfect descriptions of the natural world to startlingly witty encounters with aliens, from pressing political issues to myth and legend. It is a pure Atwood delight, and long-term readers and new fans alike will treasure its insight, empathy and humour. ...Show more
$24.99
AUD
Category: Poetry
rupi kaur constantly embraces growth, and inhome body , she walks readers through a reflective andintimate journey visiting the past, the present, and the potential of the self. home body is a collection of ofis a collection of raw, honest conversations with oneself -reminding readers to fill up on love , acceptance, community,family, and embrace change. illustrated by the author, themes of nature and nurture, light and dark,rest here. i dive into the well of my bodyand end up in another worldeverything i needalready exists in methere's no needto look anywhere else else -home ...Show more
To My Country
by Ben Lawson; Bruce Whatley (Illustrator)
$29.99
AUD
Category: Poetry
On January 10, Ben touched the hearts of Australians with the reading of his poem To My Country in response to the Australian bushfires. This gorgeous 4 colour book combines Ben's heartfelt words with stunning illustrations by Bruce Whatley.  
$24.99
AUD
Category: Poetry
Poetry and short stories written by members of the OOTA Writers' Group.
$35.00
AUD
Category: Poetry | Reading Level: near fine
Kindred in spirit to The Lost Words but intriguingly new in form, pocket-sized gem The Lost Spells introduces another beautiful set of spell-poems and artwork by formidable creative duo Robert Macfarlane and Jackie Morris. Robert Macfarlane is the bestselling author of Mountains of the Mind, The Wild Pl aces, The Old Ways, Landmarks and Underland. He is also co-creator of The Lost Words, with Jackie Morris, and Ness, with Stanley Donwood. His work has won multiple awards including most recently the Wainwright Book Prize 2019. He is a Fellow of Emmanuel College, Cambridge, and writes on environmentalism, literature and travel for publications including the Guardian, the Sunday Times and The New York Times. Jackie Morris has written and illustrated over forty children's books, including Song of the Golden Hare and Tell Me A Dragon, which have collectively sold more than a million copies worldwide. She is co-creator of The Lost Words, for which she won a Kate Greenaway Medal, and most recently introduced and illustrated a new edition of Barbara Newhall Follett's lost classic The House Without Windows. ...Show more
$19.99
AUD
Category: Poetry
Sweatshop Women is an exciting and contemporary collection of prose and poetry written by women from Indigenous, migrant and refugee backgrounds. In this second volume, Australia's most urgent new voices return to reclaim their stories of culture, sovereignty and diaspora.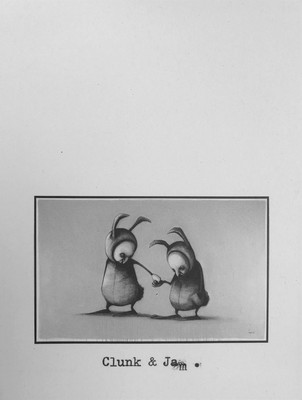 Clunk & Jam
by Janine Browne (Artist, Illustrator, Editor)
$35.00
AUD
Category: Poetry
The alternative world of Clunk and Jam is a collection of art, stories, poetry and heart-warming characters like Robin Small, Amelia Bloom, the Army of Ink, Flipper Girl, the New Age BOy and Rose, all bravely exploring the interrelating themes of individuality and difference – and developing a strong se nse of identity and place.   (Typed on an old manual typewriter).   This powerful book reflects the artist's absolute love and belief in the characters that 'arrive on the page', their role in alleviating loneliness and providing strength and direction.   The book itself is carefully crafted to create a sense of home and space for both the characters and reader.  A unique keepsake book that can be kept close as a constant power source for life and all its challenges.     Written, illustrated and published by Janine Browne.  Cover art by Stormie Mills.  Art contributions from Victorian artist, Harley Manifold.  Created using recycled paper, vegetable based ink and thread binding.  Printed in Perth, Western Australia by an accredited environmental management systems printer.   ...Show more
$29.95
AUD
Category: Poetry | Reading Level: 1 Poetry
This is only David Malouf's third new poetry volume in nearly 40 years, so it is a significant publishing event. As one of Australia's greatest living poets, Malouf continues to meditate and reflect on themes of mortality and memory. The poems in An Open Bookare attentive and evocative, vital and beauti ful, revisiting and reimagining some of the key themes that have resonated with readers over his impressive career. Like the 'small comfort of light . . . as night comes on', Malouf's new poems hold close the precious and tender. Only a few of these poems have ever been published, so most of the collection will be completely new to readers everywhere. An Open Bookwill be the literary gift of the Christmas and summer of 2018. ...Show more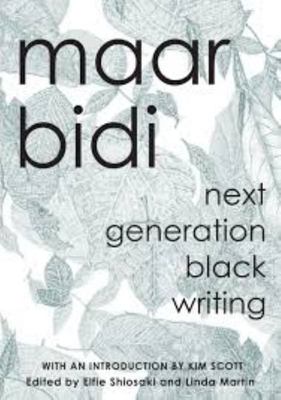 $24.99
AUD
Category: Poetry
In this beautifully crafted, evocative and poignant anthology of prose and fiction, a diverse group of young black writers are encouraged to find strength in their voices and what is important to them. maar bidi is a journey into what it is to be young, a person of colour and a minority in divergent and conflicting worlds. All talk to what is meaningful to them, whilst connecting the old and the new, the ancient and the contemporary in a variety of ways. These young essayists, critics, novelists, poets, authors shake down words and works to find styles, forms and meanings that have influenced them and all their writings. These pieces are snapshots of peoples, places and perception. 'Each writer is telling an individual story but if you map them they are telling a story of young black Australia – and that makes it profound – because unlike other writers, Indigenous writers speak of country and kin. What does it mean for us when young Indigenous people find their voice in writing?' — Elfie Shiosaki, Editor ...Show more
$19.99
AUD
Category: Poetry
Sweatshop Women is an exciting and contemporary collection of prose and poetrywritten by women from Indigenous, migrant and refugee backgrounds. In the first volume of this urgent new series, the diverse women of Western Sydney reclaim their stories of love, faith, home and history.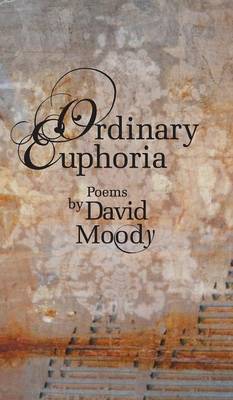 $39.95
AUD
Category: Poetry
David Moody's poems in Ordinary Euphoria do even more than help us see the significance of apparently ordinary moments to our lives. Accessible and thought-provoking, from the short, humorous poems such as If to the longer ones such as Compassionate People and Smokescreen, this beautifully written, acce ssible collection shows us the importance of such moments to our sense of humanity and self. These poems reward us in many other ways. They rekindle in us the courage to face hardships and sadness, and to empathise with others. They reveal the treasure to be found both in quiet moments alone and in encounters with other people, and they help us celebrate these and the value to be found in our everyday lives. Much like a good friend, they give us a fuller sense of who we are and who we might yet become. In short, reading this book of poems will leave you feeling richer in unexpected ways. (Simone Lazaroo). Complementing the vivid imagery of Moody's poetry, ranging from the darkest moments of modern Africa to the lighter moments of Murdoch Drive and Cottelsoe Beach at Sunset, is a collection of paintings by artist, illustrator and author, Judith Price. ...Show more