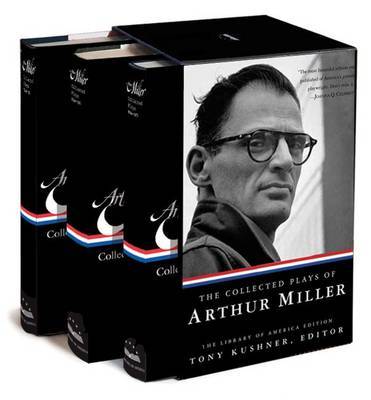 $130.00
AUD
Category: Plays
The ultimate gift for any theater lover: essential American playwright in a three-volume deluxe collector's boxed set. Over the course of his nearly seventy-year career, Arthur Miller (1915-2005) reshaped and permanently expanded the range of the American theatre. Winner of the Pulitzer Prize and multip le Tony Awards, he crafted a body of work--searing, courageous, and profoundly honest--that forms an essential part of our national literature. Now, to celebrate his centennial, The Library of America and acclaimed playwright Tony Kushner present a definitive three-volume edition of Miller's collected plays--all the works that established him as the indispensable voice of the twentieth century stage--in a deluxe boxed set. Here are All My Sons, Death of a Salesman, The Crucible, A View from the Bridge, After the Fall, Incident at Vichy, The American Clock, The Archbishop's Ceiling, The Last Yankee, Broken Glass, Finishing the Picture, and many other works. Also included is Miller's novella The Misfits, based on the screenplay he wrote for his wife, Marilyn Monroe, and Miller's incisive prose reflections on his art. As a special feature the boxed set reproduces Tony Kushner's memorable 2005 eulogy of Miller. ...Show more
$19.99
AUD
Category: Plays
William Shakespeare's exuberant comedy As You Like It is his playful take on the Renaissance tradition of pastoral romance, edited by H.J. Oliver with an introduction by Katherine Duncan-Jones. 'All the world's a stage, And all the men and women merely players'. When Rosalind is banished by her uncle Du ke Frederick, who has usurped her father's throne, she flees to the forest of Arden where her exiled father holds court. There, dressed as a boy to avoid discovery, she encounters the man she loves - Orlando, similarly forced into exile by his older brother Oliver - and resolves to remain in disguise to test his feelings for her. A gloriously sunny comedy, As You Like It is an exuberant combination of concealed identities and verbal jousting, reconciliations and multiple weddings. This book contains a general introduction to Shakespeare's life and Elizabethan theatre, a separate introduction to As You Like It, a chronology, suggestions for further reading, an essay discussing performance options on both stage and screen, and a commentary. William Shakespeare (1564-1616) was born to John Shakespeare and Mary Arden some time in late April 1564 in Stratford-upon-Avon. He wrote about 38 plays (the precise number is uncertain), many of which are regarded as the most exceptional works of drama ever produced, including Romeo and Juliet (1595), Henry V (1599), Hamlet (1601), Othello (1604), King Lear (1606) and Macbeth (1606), as well as a collection of 154 sonnets, which number among the most profound and influential love-poetry in English. If you enjoyed As You Like It, you might like Much Ado About Nothing, also available in Penguin Shakespeare. "At once sublime poet and master dramatist". (Simon Callow). ...Show more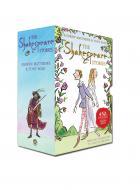 $45.00
AUD
Category: Classics/Collections
Discover the world of Shakespeare with these brilliantly-told retellings of 16 of the Bard's best loved plays. A perfect introduction for younger readers.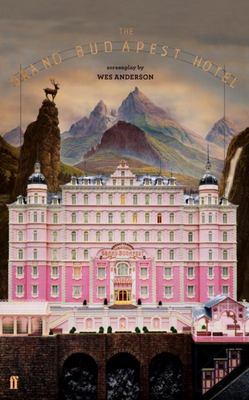 $24.99
AUD
Category: Plays
The Grand Budapest Hotel recounts the adventures of Gustave H (Ralph Fiennes), a legendary concierge at a famous European hotel between the wars, and Zero Moustafa (Tony Revolori), the lobby boy who becomes his most trusted friend. Acting as a kind of father-figure, M. Gustave leads the resourceful Zero on a journey that involves the theft and recovery of a priceless Renaissance painting; the battle for an enormous family fortune; a desperate chase on motorcycles, trains, sledges and skis; and the sweetest confection of a love affair - all against the back-drop of a suddenly and dramatically changing Continent. Inspired by the writings of Stefan Zweig, The Grand Budapest Hotel recreates a by-gone era through its arresting visuals and sparkling dialogue. The charm and vibrant colours of the film gradually darken with a sense of melancholy as the forces of history conspire against a vanishing world. ...Show more
Twelfth Night
by William Shakespeare; A. R. Braunmuller (Series edited by); Stephen Orgel (Series edited by); Jonathan Crewe (Editor, Introduction by)
$12.99
AUD
Category: Plays | Series: The\Pelican Shakespeare Ser.
Twelfth Night William Shakespeare Twelfth Night, Or What You Will is a comedy by William Shakespeare, based on the short story "Of Apolonius and Silla" by Barnabe Rich. It is named after the Twelfth Night holiday of the Christmas season. It was written around 1601 and first published in the First Folio in 1623. The main title is believed to be an afterthought, created after John Marston premiered a play titled What You Will during the course of the writing. ...Show more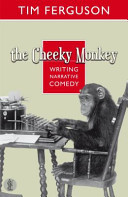 $32.95
AUD
Category: Plays
From one of Australia's most successful comedians comes "The Cheeky Monkey", a practitioner's guide to the art of comedy writing. Both insightful and practical, "The Cheeky Monkey" explains the principles of sitcom writing and guides the reader in how to apply them. Seeded with exercises to aid the deve loping comedy writer, this book will help you to: Write jokes; Create funny stories; Build comic characters; Develop a sitcom; Sell your sitcom to producers and TV networks. Many of Tim's techniques can also be applied to film, stage, stand-up or indeed any form of comedy. You will make 'em laugh before you know it. ...Show more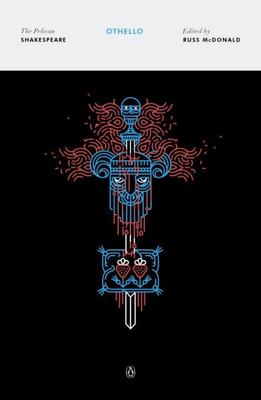 $12.99
AUD
Category: Plays | Series: The\Pelican Shakespeare Ser.
Othello William Shakespeare Othello, The Moor of Venice is a tragedy by William Shakespeare based on the short story "Moor of Venice" by Cinthio, believed to have been written in approximately 1603. The work revolves around four central characters: Othello, his wife Desdemona, his lieutenant Cassio, and his trusted advisor Iago. Attesting to its enduring popularity, the play appeared in 7 editions between 1622 and 1705. Because of its varied themes - racism, love, jealousy and betrayal - it remains relevant to the present day and is often performed in professional and community theatres alike. The play has also been the basis for numerous operatic, film and literary adaptations. ...Show more
$19.99
AUD
Category: Plays
With a dazzling display of William Shakespeare's fondness for wit and wordplay, Much Ado About Nothing is a high-spirited comedy, edited with notes by R.A. Foakes, and an introduction by Janet Dillon. 'Some, Cupid kills with arrows, some, with traps'. Proud, vivacious Beatrice and a high-spirited rake B enedick both claim that they are determined never to marry. But when good-hearted mischief-maker Don Pedro tricks them into believing that each harbours secret feelings for the other, Beatrice and Benedick begin to question whether their witty banter and sharp-tongued repartee conceals something deeper. Schemes abound, misunderstandings proliferate and matches are eventually made in this sparkling and irresistible comedy, famously adapted by Kenneth Branagh in a film starring Keanu Reeves and Emma Thompson. This book contains a general introduction to Shakespeare's life and Elizabethan theatre, a separate introduction to Much Ado About Nothing, a chronology, suggestions for further reading, an essay discussing performance options on both stage and screen, and a commentary. William Shakespeare (1564-1616) was born to John Shakespeare and Mary Arden some time in late April 1564 in Stratford-upon-Avon. He wrote about 38 plays (the precise number is uncertain), many of which are regarded as the most exceptional works of drama ever produced, including Romeo and Juliet (1595), Henry V (1599), Hamlet (1601), Othello (1604), King Lear (1606) and Macbeth (1606), as well as a collection of 154 sonnets, which number among the most profound and influential love-poetry in English. If you enjoyed Much Ado About Nothing, you might like As You Like It, also available in Penguin Shakespeare. "How is it possible that Shakespeare understood the human heart so well?" (Saskia Reeves). ...Show more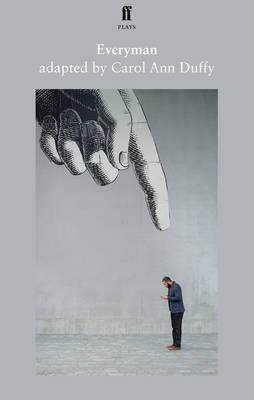 Everyman
by Carol Ann Duffy
$29.95
AUD
Category: Plays
Everyman is successful, popular and riding high when Death comes calling. Forced to abandon the life he has built, he embarks on a last, frantic search to recruit a friend, anyone, to speak in his defence. But Death is close behind, and time is running out. One of the great primal, spiritual myths, Ever yman asks whether it is only in death that we can understand our lives. A cornerstone of English drama since the 15th century, this new adaptation by Poet Laureate Carol Ann Duffy was presented at the National Theatre, London, in April 2015. ...Show more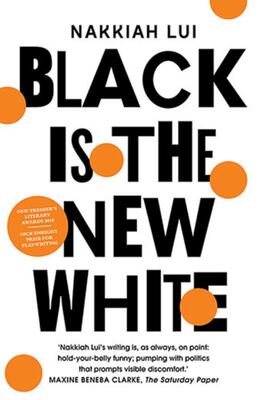 $24.99
AUD
Category: Plays
The smash-hit play, in print for the first time with a forward and notes from multitalented playwright, writer, commentator and actor Nakkiah Lui. Winner of the Nick Enright Prize for Playwriting, NSW Premier's Awards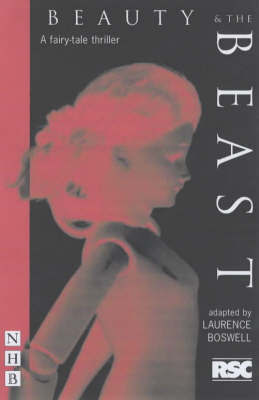 $29.99
AUD
Category: Plays
The Royal Shakespeare Company's acclaimed family-friendly Christmas show.