Think and Grow Rich
by Napoleon Hill; Arthur R. Pell (Editor)
$19.99
AUD
Category: Penguin Spinner Non-fiction | Reading Level: very good
This book contains money-making secrets that can change your life. Think and Grow Rich, based on the author's famed Law of Success, represents the distilled wisdom of distinguished men of great wealth and achievement.  Andrew Carnegie's magic formula for success was the direct inspiration for this book. Carnegie demonstrated its soundness when his coaching brought fortunes to those young men to whom he had disclosed his secret. This book will teach you that secret--and the secrets of other great men like him. It will show you not only what to do but also how to do it. If you learn and apply the simple basic techniques revealed here, you will have mastered the secret of true and lasting success--and you may have whatever you want in life! ...Show more
$24.99
AUD
Category: Penguin Spinner Non-fiction | Series: Patterns of Life Ser.
Read this specially designed new edition of Jared Diamond's Pulitzer-prize winning exploration of what makes us human. Why has human history unfolded so differently across the globe? In this Pulitzer Prize-winning book, Jared Diamond puts the case that geography and biogeography, not race, moulded the c ontrasting fates of Europeans, Asians, Native Americans, sub-Saharan Africans, and aboriginal Australians. An ambitious synthesis of history, biology, ecology and linguistics, Guns, Germs and Steel remains a groundbreaking and humane work of popular science. PATTERNS OF LIFE- SPECIAL EDITIONS OF GROUNDBREAKING SCIENCE BOOKS ...Show more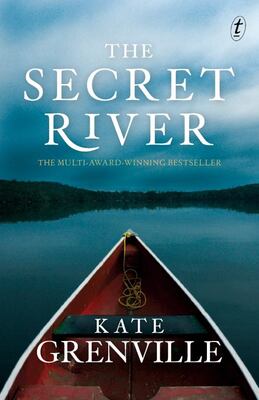 $22.99
AUD
Category: Penguin Spinner Fiction | Series: Historical Trilogy Ser.
SHORTLISTED FOR THE MAN BOOKER PRIZE WINNER OF THE 2006 COMMONWEALTH WRITERS' PRIZELONGLISTED FOR THE IMPAC DUBLIN PRIZELondon, 1806. William Thornhill, happily wedded to his childhood sweetheart Sal, is a waterman on the River Thames. Life is tough but bearable until William makes a mistake, a bad mist ake for which he and his family are made to pay dearly.His sentence: to be transported to New South Wales for the term of his natural life. Soon Thornhill, a man no better or worse than most, has to make the most difficult decision of his life. ...Show more
$22.99
AUD
Category: Penguin Spinner Fiction | Series: Penguin Essentials | Reading Level: very good
One of the most talked about fictional debuts of recent years, White Teeth is a funny, generous, big-hearted novel, adored by critics and readers alike. Dealing - among many other things - with friendship, love, war, three cultures and three families over three generations, one brown mouse, and the tric ky way the past has of coming back and biting you on the ankle, it is a life-affirming, riotous must-read of a book. ...Show more
$26.99
AUD
Category: Penguin Spinner Non-fiction
In May 2006, armed only with a small rucksack and a staff, Tony Kevin, an overweight, sedentary, 63- year-old former diplomat, set off on an eight-week trek across Spain. But this was not just a very long walk - it was a pilgrimage. From Granada, in the southeast, to Santiago de Compostela, in the far n orthwest, Tony followed the Via Mozarabe and the Via de la Plata, two of the many pilgrim trails that crisscross Spain and Portugal and that all lead to a single destination. In the Middle Ages, the cathedral city of Santiago de Compostela was Europe's most famous centre of pilgrimage, and in recent years it has enjoyed a remarkable revival. What, in our busy, materialistic 21st century, is this apparently anachronistic phenomenon all about? What drives tens of thousands of people of all nationalities and creeds to make long, exhausting walks across the cold mountains and hot tablelands of Spain, to take part finally in a medieval Christian liturgy of spiritual renewal and reconciliation with God? Walking the Camino beautifully captures the flavour of what it was like to walk the Camino, and is filled with fascinating observations and anecdotes about the nature of contemporary Spain. And because pilgrimage is such a deeply personal experience that has the potential to unlock the deepest recesses of hidden memory and conscience, it is also a profound personal meditation on the nature of modern life. It will be of interest to people who contemplate making, or who have made this walk; to those interested in the politics and culture of contemporary Spain; and indeed anyone who appreciates fine travel writing. ...Show more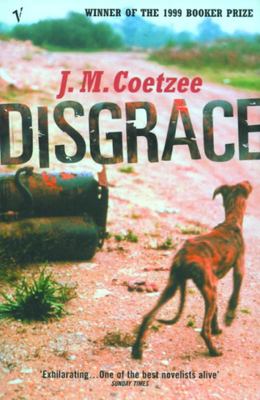 Disgrace
by J. M. Coetzee
$19.99
AUD
Category: Penguin Spinner Fiction | Reading Level: very good
"INCLUDES A READING GUIDE After years teaching Romantic poetry at the Technical University of Cape Town, David Lurie, middle-aged and twice divorced, has an impulsive affair with a student. The affair sours; he is denounced and summoned before a committee of inquiry. Willing to admit his guilt, but refu sing to yield to pressure to repent publicly, he resigns and retreats to his daughter Lucy's isolated smallholding. or a time, his daughter's influence and the natural rhythms of the farm promise to harmonise his discordant life. But the balance of power in the country is shifting. He and Lucy become victims of a savage and disturbing attack which brings into relief all the faultlines in their relationship." ...Show more
$19.99
AUD
Category: Penguin Spinner Fiction
"The Help" is the phenomenal international bestseller (that inspired the Oscar nominated film) by Kathryn Stockett. Enter a vanished and unjust world: Jackson, Mississippi, 1962. Where black maids raise white children, but aren't trusted not to steal the silver...There's Aibileen, raising her seventeent h white child and nursing the hurt caused by her own son's tragic death; Minny, whose cooking is nearly as sassy as her tongue; and white Miss Skeeter, home from College, who wants to know why her beloved maid has disappeared. Skeeter, Aibileen and Minny. No one would believe they'd be friends; fewer still would tolerate it. But as each woman finds the courage to cross boundaries, they come to depend and rely upon one another. Each is in a search of a truth. And together they have an extraordinary story to tell..."The other side of "Gone with the Wind" - and just as unputdownable". ("The Sunday Times"). "A big, warm girlfriend of a book". ("The Times"). "Harper Lee's classic novel "To Kill a Mockingbird" has changed lives. It's direct descendent "The Help" has the same potential ...an astonishing feat of accomplishment". ("Daily Express"). Kathryn Stockett was born and raised in Jackson, Mississippi. After graduating from the University of Alabama, she moved to New York City, where she worked in magazine publishing and marketing for nine years. She currently lives in Atlanta with her husband and daughter. "The Help" is her first novel. ...Show more
$17.95
AUD
Category: Penguin Spinner Fiction
"'Oh How adorable I didn't know you had a cat ' she exclaimed.I am always surprised how many people make this observation. Why should His Holiness not have a cat?'If only she could speak, ' continued the actress. 'I'm sure she'd have such wisdom to share.'And so the seed was planted . . .I began to thin k that perhaps the time had come for me to write a book of my own--a book that would convey some of the wisdom I've learned sitting not at the feet of the Dalai Lama but even closer, on his lap. A book that would tell my own tale . . . how I was rescued from a fate too grisly to contemplate to become the constant companion of a man who is not only one of the world's greatest spiritual leaders and a Nobel Peace Prize Laureate but also a dab hand with a can opener." Starving and pitiful, a mud-smeared kitten is rescued from the slums of New Delhi and transported to a life she could have never imagined. In a beautiful sanctuary overlooking the snow-capped Himalayas, she begins her new life as the Dalai Lama's cat.Warmhearted, irreverent, and wise, this cat of many names opens a window to the inner sanctum of life in Dharamsala. A tiny spy observing the constant flow of private meetings between His Holiness and everyone from Hollywood celebrities to philanthropists to self-help authors, the Dalai Lama's cat provides us with insights on how to find happiness and meaning in a busy, materialistic world. Her story will put a smile on the face of anyone who has been blessed by the kneading paws and bountiful purring of a cat. ...Show more
$19.99
AUD
Category: Penguin Spinner Fiction
This is the story of Jeanette, adopted and brought up by her mother as one of God's elect. Zealous and passionate, she seems destined for life as a missionary, but then she falls for one of her converts. At sixteen, Jeanette decides to leave the church, her home and her family, for the young woman she l oves. Innovative, punchy and tender, Oranges Are Not the Only Fruit is a few days ride into the bizarre outposts of religious excess and human obsession. With a new introduction by the author. "Witty, bizarre, extraordinary and exhilarating". (The Times). "She is a master of her material, a writer in whom great talent abides". (Vanity Fair). "Many consider her to be the best living writer in this language...In her hands, words are fluid, radiant, humming". (Evening Standard). "A novel that deserves revisiting". (Observer). "A wonderful rites-of-passage novel". (Mariella Frostrup). ...Show more
$24.99
AUD
Category: Penguin Spinner Fiction | Reading Level: very good
Winner of the Miles Franklin Award and recognised as one of the greatest works of Australian literature, Cloudstreetis Tim Winton's sprawling, comic epic about luck and love, fortitude and forgiveness, and the magic of the everyday. After two separate catastrophes, two very different families leave the country for the bright lights of Perth. The Lambs are industrious, united and - until God seems to turn his back on their boy Fish - religious. The Pickleses are gamblers, boozers, fractious, and unlikely landlords. Chance, hardship and the war force them to swallow their dignity and share a great, breathing, shuddering joint called Cloudstreet. Over the next twenty years they struggle and strive, laugh and curse, come apart and pull together under the same roof, and try as they can to make their lives.'This is that rare book, a novel of both heart and intellect. It pulses with a sense of wonder and shines with the clear light of truth.? Robert Drewe'One of the great masterpieces of world fiction.? Philip Hensher'If you have not read Cloudstreet, your life is diminished . . . if you have not met these characters, this generous community, these tragedies, the humour. It is so wonderful.? Mem Fox'Cloudstreetis a comic, poignant and intelligent tour de force.? Jim Crace'A groundbreaking Australian narrative with an irresistible combination of the domestic and the mythic.? Thomas Keneally'Reading Cloudstreetfor the first time was like a summer dream from which I wished never to wake.? Gillian Mears'Cloudstreetis the sole epic of contemporary Australian literature- in it, Winton paints on the same canvas as Xavier Herbert and Patrick White.? Geordie Williamson'A writer of tremendous zest, warmth and humour.? Graham Swift'Reading Cloudstreetis like catching a wave.? Kate Jennings'Eccentric heights and unrepeatable genius.? Malcolm Knox ...Show more
Night
by Elie Wiesel
$22.99
AUD
Category: Penguin Spinner Non-fiction
Born into a Jewish ghetto in Hungary, as a child, Elie Wiesel was sent to the Nazi concentration camps at Auschwitz and Buchenwald. This is his account of that atrocity - the ever-increasing horrors he endured, the loss of his family and his struggle to survive in a world that stripped him of humanity, dignity and faith. Describing in simple terms the tragic murder of a people from a survivor's perspective, Night is among the most personal, intimate and poignant of all accounts of the Holocaust. A compelling consideration of the darkest side of human nature and the enduring power of hope, it remains one of the most important works of the twentieth century. ...Show more
$24.99
AUD
Category: Penguin Spinner Non-fiction
"Robert Drew has written a moving and unpretentious memoir of a precocious youth, a bittersweet tribute to youth's optimism."--Joyce Carol Oates, The New York Review of Books A "spiced and savory memoir" (The New York Times) of the dark life hidden in a sunny seaside Australian community. Written with t he same lyrical intensity and spellbinding prose that has won Robert Drewe's fiction international acclaim, The Shark Net is set in a city haunted by the menace of an elusive serial killer. Drewe's middle class youth in the seaside suburbs of Perth, Australia--often described as the most isolated city in the world--takes a sinister turn when a social outcast (who turns out to be an employee of Drewe's father) embarks on a five-year murder spree. This unusual memoir brilliantly evokes the confluence of adolescent innocence and sexual awakening, while a killer who eventually murders eight people--including several of Drewe's friends--lurks in the shadows. ...Show more