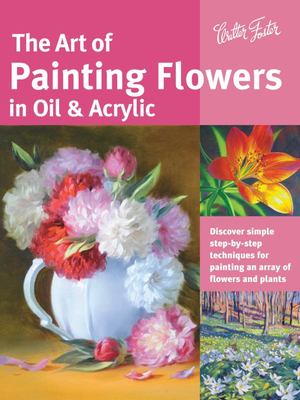 $24.99
AUD
Category: Painting
Learn everything you need to know to create beautiful floral works of art in oil and acrylic! This comprehensive book opens with a guide to essential information on the necessary tools and materials for both sketching and painting, including pencils, paints and brushes, palettes, supports, and mediums. In addition to learning about basic drawing and painting techniques and color theory, readers will learn how to create compelling compositions, achieve depth, and render realistic textures. In The Art of Painting Flowers in Oil & Acrylic, several talented and experienced artists guide readers through easy-to-follow lessons covering a variety of floral and plant life, including tulips, dahlias, hibiscus, roses, daisies, freesia, water lilies, bird of paradise, and more. With sections devoted to both mediums, readers will learn everything they need to know to create beautiful floral works of art in oil and acrylic. Along the way, aspiring artists will discover helpful tips and tricks for mixing vibrant colors, working from photographs, working outdoors, and creating volume and dimension. ...Show more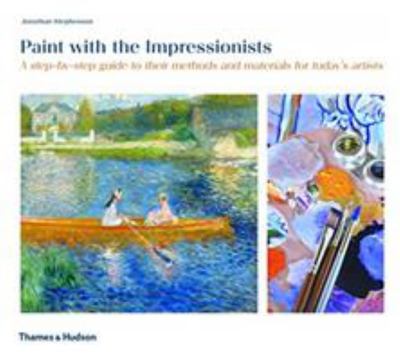 $24.99
AUD
Category: Painting
In this innovative approach to Impressionism and its methods, Jonathan Stephenson's instruction enables amateurs the world over to paint like the Impressionists. Vibrantly illustrated in colour throughout, both with well-known works of art and step-by-step examples, the book shows how the masters achiev ed their diverse effects and how their ideas and styles can be adapted to today's tastes. Sections on the artists provide fascinating insights into individual techniques: learn how Monet produced his oil colour sketches, or how Sisley created his atmospheric landscapes. With an introduction providing the historical background to Impressionism, and a comprehensive section on artists' materials, this is a highly practical book that will appeal both to beginners and more experienced artists, as well as to the many thousands of of people inspired by the brilliance and beauty of Impressionist painting. ...Show more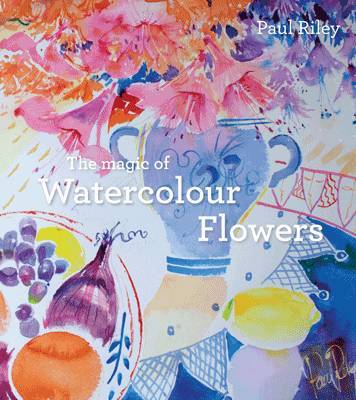 $44.99
AUD
Category: Painting
Watercolour is the ideal medium for painting flowers due to its wonderful translucency and in his new book, The Magic of Watercolour Flowers, Paul Riley shows readers how to paint colourful, vibrant flower paintings. He explains how to achieve exciting special effects in your flower compositions by usin g certain textural techniques, such as soft edges, and different light sources to make the most out of watercolour's natural translucency and create mood for your paintings. Paul Riley encourages readers to be more adventurous in their paintings by adding figures and still life objects to their compositions, which can lend character and personality to a painting. There are many step-by-step paintings and useful tips and techniques throughout with chapters on flower markets, flowers in the garden, flowers in the landscape and a fascinating section showing how to combine imaginative decorated still life objects with flowers. In addition, Paul Riley shows how to use collage to create exciting and unexpected compositions. Capturing the beauty of flowers in watercolour has been the aim of painters for centuries and in this book, Paul Riley, inspires and encourages readers to take their watercolour flower paintings a step further, to make the most of the medium's natural versatility. ...Show more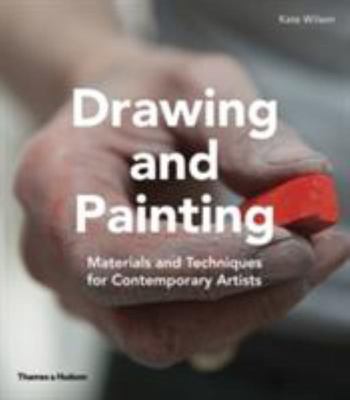 $45.00
AUD
Category: Painting
Bursting with practical techniques, engaging artist profiles and inspirational galleries, Drawing and Painting combines an authoritative 'category killer' approach with a contemporary aesthetic guaranteed to appeal to all artists. The book's up-to-date approach is a far cry from the dry instructions and dated artwork that feature in more traditional art books. In contrast to other, largely project-orientated titles, Drawing and Painting places the emphasis on the techniques themselves, encompassing drawing, sketching and a range of painting styles. Covering everything from pen and ink to oils and acrylics, specially commissioned photography and artwork accompanies step-bystep techniques, while profiles of contemporary artists provide insight into various working methods, materials and techniques. Acknowledging the growing interest in digital tools as a medium, information is provided throughout the book on how effects can be created using Smart Pens, tablets and apps. ...Show more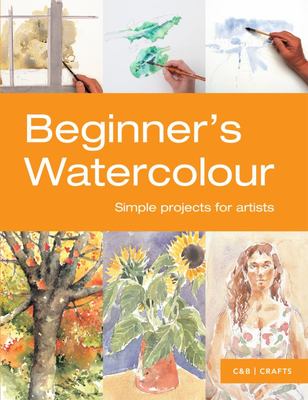 $16.99
AUD
Category: Painting | Series: First Crafts Ser.
Over 20 simple watercolour projects for beginners, packed with techniques and tips. Paint beautiful watercolours with ease, even if you've never picked up a brush! With a fully illustrated step-by-step introduction and a range of beautiful projects to paint, you'll quickly go from painting novice to art aficionado. The Getting Started section shows you everything you need to dive into the beautiful world of watercolour. Learn to work with washes, colour and tone and texture and effects as you move from still lifes to landscapes and finally to figures. You'll be creating amazing art in no time! Other titles in this series include: First Sewing (9781909397170), First Cake Decorating (9781909397170), First Beading (9781843406136), First Crochet (9781843406129), First Card Making (9781843406143) and First Knits (9781843406112). Word count: 20,000 ...Show more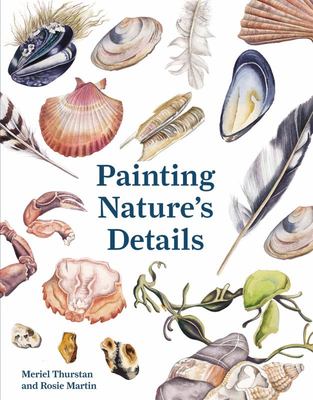 $27.99
AUD
Category: Painting
Paint the most beautiful natural things on earth, from fossils and shells through feathers and fish, with the help of two artists from the world-renowned Eden Project. With expert instruction from two award-winning artists who specialize in capturing the essence of the natural world, anyone can create unerringly accurate portraits of plants, flowers, and wildlife. Painting Nature's Details offers advice on composition; techniques for using a range of materials; and ideas on finding inspirational subjects, including in parks, local zoos, and museums. From learning to recreate the subtle shimmer of a fish's scales to capturing the graceful curve of a flower, every step in the creative process is explained through step-by-step illustrations, stunning color photographs, and illuminating text. New in paper edition of Natural History Painting. ...Show more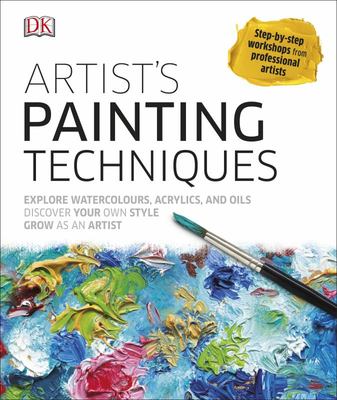 $45.00
AUD
Category: Painting
Artist's Painting Techniques is your practical guide to learning how to bring out your inner artist with a wide range of painting styles, whether you want to learn how to use acrylics, watercolors, or oil paints. With progression in mind, this master class will teach you the basic principles of paintin g and then inspire you to move on to new challenges and create masterpieces of your own. It explains which tools, materials, and methods should be used along the way, but lets you develop your artistic skills on your own terms rather than providing a series of steps to be followed. Whether you are a beginner wanting to take up a new hobby or an experienced artist who wants to expand your horizons and learn new styles, Artist's Painting Techniques will set you on your path to creativity. ...Show more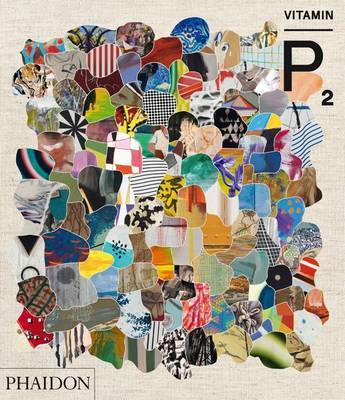 $79.95
AUD
Category: Painting
An up-to-the-minute survey of contemporary painting featuring 115 artists from around the world, Vitamin P2 allows the reader to look at the medium in detail, to study painting's unique properties in relation to itself, in relation to contemporary art and in relation to the world at large.