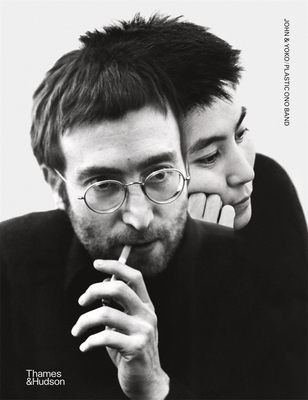 $80.00
AUD
Category: Music, TV , Film & Performance
Described by Lennon as 'the best thing I've ever done', and widely regarded by critics as his best solo album, John Lennon/Plastic Ono Band was released on 11 December 1970. With first-hand commentary by Lennon, Ono and other members of the Plastic Ono Band, and packed with previously unseen photographs by those who documented their lives, this incisive volume offers new insights into the raw emotions and open mindset of Lennon after marriage to Ono and the break-up of the Beatles. Following their wedding in March 1969, Lennon and Ono decided that their future musical endeavours should be credited to a conceptual vehicle, the Plastic Ono Band. The band featured an ever-changing line-up of musicians, including Eric Clapton, Klaus Voormann, Ringo Starr, Alan White, George Harrison, Billy Preston and Jim Keltner, all of whom played live with Lennon and Ono, and contributed to their recordings. This period of intense personal soul-searching and fearless honesty that John & Yoko inspired in one another had a huge impact on Lennon's song writing, resulting in the creation of tracks that are intensely personal and unlike anything previously heard in popular music, including 'Mother', 'Working Class Hero' and 'God'. This book takes those lyrics as a starting point and explores Lennon's life, career and world view. ...Show more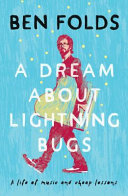 $35.00
AUD
Category: Music, TV , Film & Performance | Reading Level: 3 Biography
From genre-defying icon Ben Folds comes a memoir reflecting on art, life and music that is as nuanced, witty and relatable as his cult classic songs.   Ben Folds is an internationally celebrated singer-songwriter and former frontman of the alternative rock band, Ben Folds Five, beloved for songs such a s 'Brick', 'You Don't Know Me', 'Rockin' the Suburbs' and 'The Luckiest'.   In A Dream About Lightning Bugs Folds looks back at his life so far in a charming, funny and wise chronicle of his artistic coming of age, infused with the wry observations of a natural storyteller. He opens up about finding his voice as a musician, becoming a rock anti-hero, and hauling a baby grand piano on and off stage for every performance.   From growing up in working class North Carolina childhood amid the race and class tensions that shaped his early songwriting to painful life lessons he learned the hard way, he also ruminates on music in the digital age, the absurdity of life on the road, and the challenges of sustaining a multi-decade, multi-faceted career in the music business.     A Dream About Lightning Bugs embodies what Folds has been singing about for years: Smile like you've got nothing to prove, because it hurts to grow up, and life flies by in seconds. Advanced Praise:  'I'm gonna learn to read for this' Josh Groban  'I read this in one glorious, giant gulp. As a fan of [Ben's] work and a musician, this is truly a gift ... moments for me to geek out, moments to laugh and cry and many fragments of pure, hard won wisdom and honesty' Jamie Cullum   'A Dream About Lightning Bugs reads like its author: intelligent, curious, unapologetically punk, and funny as hell. This intimate look at his life from his own unique perspective is a rare and unforgettable gift that does what Ben Folds always has done for me as an artist and a friend: encourages me to be more myself, with a lot of swear words' Sara Bareilles ...Show more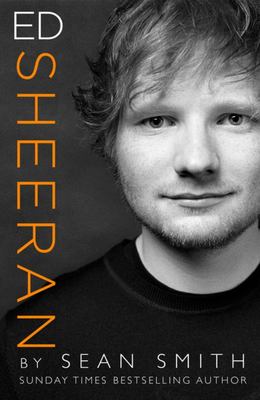 $29.99
AUD
Category: Music, TV , Film & Performance | Reading Level: very good
Ed Sheeran is a true inspiration. His moving and uplifting songs forge a lasting connection with the millions of people around the world who love him and his music. He was the thirteen-year-old guitarist in a school rock band when he decided to become a singer-songwriter, even though he could barely hol d a tune and had never written a song. Within a year, he had recorded an album in his bedroom. Bestselling biographer Sean Smith traces the astonishing journey of the shy little boy with a stammer who, avoiding flashy showmanship, grew up to be a global phenomenon. Through compelling new research and interviews, he tells the story of Ed's remarkable mum and dad who gave their son the courage to pursue his dream, the friends and mentors who encouraged him and the lovers who inspired his most famous songs. Smith describes the setbacks Ed faced before his fortunes were transformed by Elton John's management company, a record deal and a song that changed everything - with a little help from Taylor Swift. Ed found it difficult to cope with the world at his feet, but a new relationship with a girl from his home town has brought him happiness and a fresh purpose in life. Now he is the most successful solo star on the planet, earning £83 million last year. Yet in the middle of his record-breaking 2018 UK tour, he played for just 400 people at a charity night to raise money for the homeless. As this captivating book reveals, there's no one quite like Ed. ...Show more
$49.95
AUD
Category: Music, TV , Film & Performance
This is the worlds first Enseeklopedia - a treasure trove of stories, music analysis and rare memorabilia. Moreover, it is a long overdue salute to Australias Fab Four and their enduring recording catalogue. In tracing contemporary Australian music, history will recall the four young Melbourne musicians who started the ball rolling internationally for every big name Australian artist who would follow in their footsteps. Folk and gospel group The Seekers - featuring the golden voice of Judith Durham, Athol Guy, Keith Potger and Bruce Woodley - set sail for the UK in 1964 on a working holiday, totally unaware of the global fame and fortune that lay ahead. Chart-topping hits, gold and platinum record awards, soldout tours and record-breaking crowds in the 60s, and again in the reunion years since 1993. In this publishing first, renowned Australian authors Christopher Patrick (ABBA: Let The Music Speak) and Graham Simpson (The Judith Durham Story Colours Of My Life) have joined forces to produce the first-ever Seekers coffee table book an in-depth and highly informative look at the recording history of Australias first supergroup. Their forensic analysis of every song The Seekers recorded in the 50 years between 1963 and 2013 sits comfortably with peeks behind the scenes, neverbefore-revealed facts, fascinating trivia, and a kaleidoscope of photos and memorabilia much of it never seen before. With a good tour guide, you see so much more when you know what it is you're looking at; Chris has approached The Seekers' song list from a musician's perspective, undressing every song the group ever recorded to reveal the vocal and instrumental craft at play. Graham has brought to the coffee table his penchant for fascinating Seekers minutiae, and an archive of memorabilia gathered from all over the world over five decades. The Seekers were the very first group to put Australia on the international music map, and they will be forever known for knocking The Kinks, The Beatles and The Rolling Stones off the top of the UK charts, and The Monkees from the Number One spot on the American charts with their global phenomenon, the Academy Award-nominated song Georgy Girl. They were clean-cut, clean-living Aussie youths when the rollercoaster began; their music was wholesome and free of gimmicks. The Seekers came, sang and conquered in the Sixties, yet the footprint they left on the international music map is as indelible today as it was half a century ago. If you have a favourite Seekers musical memory, its in this book. If you want to know who played what; or how they got that sound; or who Pierrot and Columbine were this is the book for you. If you like the photography and artwork of the Sixties, then youll love the images captured by some of the top pop photographers of the era, and the many obscure record covers from every corner of the globe. Why were there two different versions of several songs; how did a sad song called Downhearted Blues turn into the chart-topper A World Of Our Own?; and who sneezes at the end of the 1967 recording of Myra? Its in here. ...Show more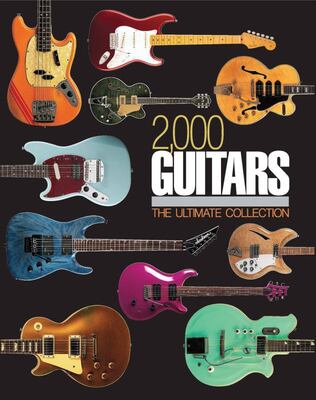 $35.00
AUD
Category: Music, TV , Film & Performance
2,000 Guitars will introduce you to a lengthy list of the most incredible instruments from all over the world, including all your favorite makes, models and guitar styles you've never seen before. With guitars you've never seen in your life, this collection is a must-have for any guitar enthusiast or be ginner. Not only is this volume the go-to place for classic guitar styles, bass guitars are a featured item in the catalogue. From Fender to Gibson and everything in between, this book highlights some of the most popular guitars of recent years as well as historical instruments.The incredible array of featured instruments is arranged alphabetically by maker/manufacturer for easy access. For convenient browsing, sections are further organized by subdivisions, including solid-bodied guitars, semi-solid-bodied guitars, acoustic guitars, and bass guitars. Gorgeous, high quality photos only further enhance the presentation of the beautiful instruments inside 2,000 Guitars.This book is a well-designed, organized and thorough collection of the most beautiful and interesting guitars on the planet. Clean, modern spreads featuring high-quality, professional photos showcase thousands of full-color photographs of the world's most coveted guitars. 2,000 Guitars is the must-have book for any guitar collector or historian in your life. ...Show more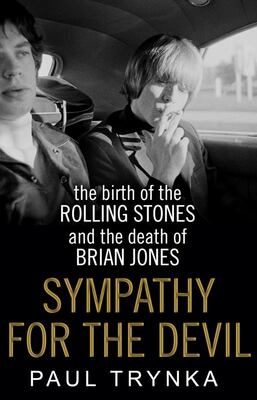 $24.99
AUD
Category: Music, TV , Film & Performance
The story of the Rolling Stones is one of the epic rock 'n' roll yarns of our time. Their music defined today's cultural landscape and their history is a source of endless fascination for music fans around the world. Yet one crucial part of that story has never been comprehensively analysed: the role of Brian Jones, the visionary who founded the band and controlled their early music down to the smallest detail. Drawing on over one hundred interviews with key principals including Keith Richards, Andrew Oldham and Marianne Faithfull, this is a story told from a totally new perspective and which lays bare the shocking ruthlessness, internal warfare and sexual competition within this most legendary of bands. As well as exploring Jones' crucial role in the Stones' music, it will also investigate the unravelling of his psyche, as observed by Brian's family, friends, bandmates, lovers and enemies. Victors get to write the history - but it's never wholly true. Brian's life story is a gripping one, an epic battle between creativity and ambition, between self-sabotage and betrayal. This book will disentangle the threads of the Rolling Stones story and put Brian Jones firmly in the foreground. ...Show more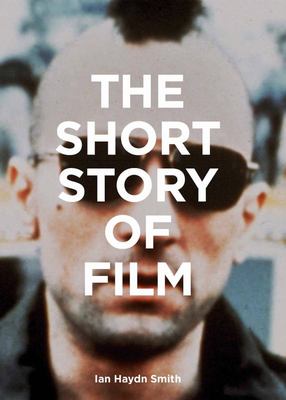 $29.99
AUD
Category: Music, TV , Film & Performance | Series: The\Short Story Of Ser.
The Short Story of Film is a new and innovative introduction to the art of film-making. Simply constructed, the book explores 50 key movies, from superhero blockbusters to indie darlings. The design of the book allows the reader to navigate their way around key genres, movements, and techniques with eas e. Accessible, concise, and fun to read, this pocket guide will give moviegoers a new way to enjoy their favorite films and to discover new ones to watch. ...Show more
$49.99
AUD
Category: Music, TV , Film & Performance
A stunning record of the amazing career of Nick Cave, one of the world's coolest musicians, by one of the world's most celebrated rock photographers When Bleddyn Butcher first saw The Birthday Party play, back in 1981, he was astonished. And then enthralled. He set about trying to catch their lightning in his Nikon F2AS. That quixotic impulse became a lifelong quest. A little history got made on the way. Collected here for the first time, A Little History is an extraordinary document, tracing Nick Cave's creative career from the apoplectic extravagance of The Birthday Party to the calmer disquiet of 2013's Push The Sky Away via snapshots, spotlit visions, and sumptuous, theatrical portraits. It mixes the candid and uncanny, the spontaneous and the patiently staged, and includes eyeball encounters with Cave's baddest lieutenants, men for the most part who long since burned their own bridges down. Butcher's Nikonic eye defines moment after arresting moment in Cave's glorious, sprawling story: it's a splendid testament to two brilliant careers. ...Show more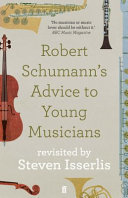 $22.99
AUD
Category: Music, TV , Film & Performance
Celebrated cellist Steven Isserlis adds his own extensive commentary to Robert Schumann's Advice for Young Musicians, a nineteenth century text that remains a must-read for music students today.
$22.99
AUD
Category: Music, TV , Film & Performance
The inspiration for the upcoming feature film from Oscar award-winning director Barry Jenkins 'Achingly beautiful' Guardian Harlem, the black soul of New York City, in the era of Aretha Franklin and Ray Charles. The narrator of Baldwin's novel is Tish nineteen, and pregnant. Her lover Fonny, father of her child, is in jail accused of rape. Flashbacks from their love affair are woven into the compelling struggle of two families to win justice for Fonny. To this love story James Baldwin brings a spare and impassioned intensity, charging it with universal resonance and power. 'If Beale Street Could Talk affirms not only love between a man and a woman, but love of a type that is dealt with only rarely in contemporary fiction - that between members of a family' Joyce Carol Oates ...Show more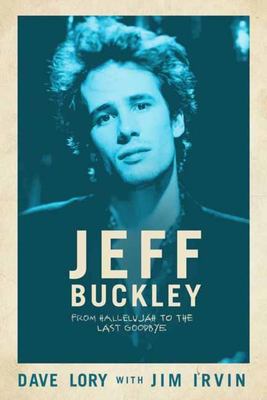 $45.00
AUD
Category: Music, TV , Film & Performance
For the first time since Jeff Buckley's untimely death on May 29, 1997, Dave Lory reveals what it was like to work alongside one of rock's most celebrated and influential artists. Go on the road and behind the scenes with Buckley, from his electrifying first solo shows in New York to the difficult sessi ons for the second album he never completed. Lory opens up about struggles with the record label and trouble with the band, shares previously untold stories, and describes fascinating scenes that only he witnessed, including what went down in the days immediately after getting that fateful call, "Jeff is missing." Book jacket. ...Show more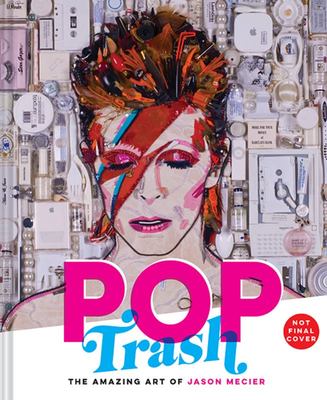 $49.99
AUD
Category: Music, TV , Film & Performance
Artist Jason Mecier creates insanely detailed portraits of celebrities using trash, candy, and other items, crafting sculptural celebrations as beautiful as they are outrageous. Here is Amy Sedaris assembled from her own trash, David Bowie made out of cosmetics and feathers, Snoop Dogg sculpted out of w eed, Justin Timberlake and Miley Cyrus crafted out of candy, Kevin Bacon bespoke in bacon, and many, many more. Fun process shots offer behind-the-scenes insights into the meticulous work required to create these candy-colored--and literally trashy--spotlights (how much licorice does it take to make Harry Potter?). With mesmerizing tributes to icons ranging from Stevie Nicks to Farrah Fawcett to Honey Boo Boo, this gallery of the famous and infamous is a visual treat for fans of pop culture and pop art alike. ...Show more