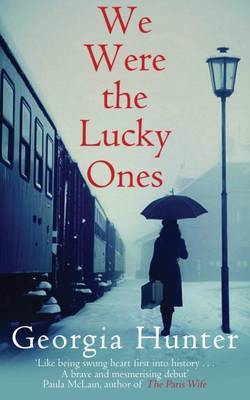 $29.99
AUD
Category: Historical
NEW YORK TIMES BESTSELLER Inspired by the incredible true story of one Jewish family separated at the start of World War II, determined to survive--and to reunite--We Were the Lucky Ones is a tribute to the triumph of hope and love against all odds "Love in the face of global adversity? It couldn't be more timely." --Glamour It is the spring of 1939 and three generations of the Kurc family are doing their best to live normal lives, even as the shadow of war grows closer. The talk around the family Seder table is of new babies and budding romance, not of the increasing hardships threatening Jews in their hometown of Radom, Poland. But soon the horrors overtaking Europe will become inescapable and the Kurcs will be flung to the far corners of the world, each desperately trying to navigate his or her own path to safety. As one sibling is forced into exile, another attempts to flee the continent, while others struggle to escape certain death, either by working grueling hours on empty stomachs in the factories of the ghetto or by hiding as gentiles in plain sight. Driven by an unwavering will to survive and by the fear that they may never see one another again, the Kurcs must rely on hope, ingenuity, and inner strength to persevere. An extraordinary, propulsive novel, We Were the Lucky Ones demonstrates how in the face of the twentieth century's darkest moment, the human spirit can endure and even thrive. ...Show more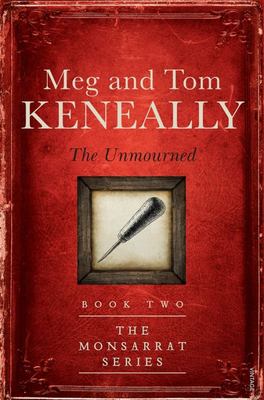 $32.99
AUD
Category: Historical | Series: The Monsarrat Series
Not all murder victims are mourned, but the perpetrator must always be punished ...Robert Church, Superintendent of the Parramatta Female Factory, takes full advantage of his position. First, there are the opportunities to siphon off supplies and sell them. And the Factory also provides an excellent fro nt for Robert's sly grog business. But to Robert's mind, the most enjoyable part of the job is access to the young convict women under his care. There are irritants and Grace O'Leary is chief among them. She has made it her mission to protect the younger women from Robert's nocturnal visits. She even went as far as to organise a riot sparked by his treatment of the women. Robert will deal with Grace in due course. But for now, fresh from visiting one of the Factory's new arrivals, he feels rather pleased with himself. Until he hears footsteps following him across the courtyard. Turning, he just has time to recognise his assailant before the tip of an awl is rammed upwards into his brain via his right eyeball. Recently arrived from Port Macquarie, ticket-of-leave gentleman convict Hugh Llewelyn Monsarrat now lives in a small but comfortable house in Parramatta. He would be more than happy for his housekeeper, Mrs Mulrooney, to have the best room in the house. She, however, prefers to have her own domain, and lives in a room adjoining the free-standing kitchen. There is only one aspect of their relationship on which Monsarrat insists. At the request of the murdered Honora Shelborne, Mrs Mulrooney's former employer, Monsarrat is teaching Mrs Mulrooney to read. Monsarrat is now attached to the Attorney General's office, officially as a clerk, but also as an unofficial advisor on criminal and legal matters. He is visited by the Attorney General's Secretary, Rupert Symes, who tells him the superintendent of the Female Factory has been murdered. A convict woman, Grace O'Leary had a particular grudge against him and is being held. Monsarrat is asked to take a statement from her. Grace doesn't strike Monsarrat as a murderer and so he goes each day to the Female Factory, to transcribe the depositions of prisoners and staff while Grace remains the official suspect. Mrs Mulrooney comes with him, and strikes up a friendship with Grace. She also meets Rebecca Nelson. Mrs Nelson, whose husband encourages philanthropy, regularly visits the Factory to do what she can for the women there. Once the depositions have all been taken, Grace still looks set to stand trial for the murder, a crime of which she still claims to be innocent. Monsarrat and Mrs Mulrooney both believe her, but are at a loss when it comes to exonerating her. A number of people held grudges against Church and many are relieved by his death, but who would stretch to murdering him? ...Show more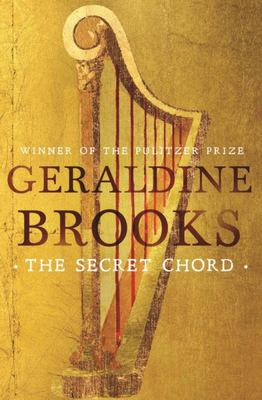 $32.99
AUD
Category: Historical | Reading Level: very good
From the Pulitzer Prize-winning author of PEOPLE OF THE BOOK, YEAR OF WONDERS and MARCH comes a unique and vivid novel that retells the story of King David's extraordinary rise to power and fall from grace. 1000 BC. The Second Iron Age. The time of King David. Anointed as the chosen one when just a youn g shepherd boy, David will rise to be king, grasping the throne and establishing his empire. But his journey is a tumultuous one and the consequences of his choices will resound for generations. In a life that arcs from obscurity to fame, he is by turns hero and traitor, glamorous young tyrant and beloved king, murderous despot and remorseful, diminished patriarch. His wives love and fear him, his sons will betray him. It falls to Natan, the courtier and prophet who both counsels and castigates David, to tell the truth about the path he must take. With stunning originality, acclaimed author Geraldine Brooks offers us a compelling portrait of a morally complex hero from this strange age - part legend, part history. Full of drama and richly drawn detail, THE SECRET CHORD is a vivid story of faith, family, desire and power that brings David magnificently alive. 'a masterly reworking of what fiction and history have afforded Brooks' vibrant and questing imagination' - THE AGE on MARCH 'A single shard of historical fact, a well-worn artefact ...can send her off to the archives to coax fiction from the seams of history in ways that seem almost miraculous to fans and critics alike.' - NEW ZEALAND HERALD Australian-born Geraldine Brooks is an author and journalist who grew up in Sydney's western suburbs. In 1982 she won a scholarship to the journalism master's program at Columbia University in New York. Later she worked for the WALL STREET JOURNAL, where she covered crises in the Middle East, Africa and the Balkans. In 2006 she was awarded the Pulitzer Prize in fiction for her novel MARCH. Her novels CALEB'S CROSSING and PEOPLE OF THE BOOK were both NEW YORK TIMES bestsellers, and YEAR OF WONDERS and PEOPLE OF THE BOOK are international bestsellers, translated into more than 25 languages. She is also the author of the acclaimed non-fiction works NINE PARTS OF DESIRE and FOREIGN CORRESPONDENCE. In 2011 she presented Australia's prestigious Boyer Lectures, later published as THE IDEA OF HOME. Geraldine Brooks lives in Massachusetts with her husband, author Tony Horwitz, and their two sons. ...Show more
$24.99
AUD
Category: Historical
On the verandah of a great New Orleans house, now faded, a mute and fragile woman sits rocking. And the witching hour begins...Demonstrating once again her gift for spellbinding storytelling and the creation of legend, Anne Rice makes real for us a great dynasty of witches - a family give4n to poetry an d incest, to murder and philosophy, a family that over the ages is itself haunted by a powerful, dangerous, and seductive being. A hypnotic novel of witchcraft and the occult across four centuries, The Witching Hour could only have been written by the spellbinding bestselling author of The Vampire Chronicles. ...Show more
$19.99
AUD
Category: Historical | Series: Tudor Court Ser.
*Discover the stunning new unabridged audio edition of The Other Boleyn Girl, available to download this summer* The acclaimed international bestseller of the Tudor court, during the years of Henry VIII's pursuit of Anne Boleyn - and the revolutionary sequence of events that followed. This chance for us Howards comes once in a century... 1521. Henry VIII rules over a fashionable court alive with pageant and celebration, the lack of a son his only threat. When young Mary Boleyn arrives at court, she becomes his new mistress, an unwitting pawn in the ambitions of the powerful Boleyn and Howard families. As Henry's interest begins to wane, the Boleyns scheme to put forward Mary's sister, Anne. Yet Anne Boleyn, newly returned from the French court, won't agree to be Henry's mistress - only his wife. Pitting the king's desperation for an heir against the advice of his powerful advisors, Wolsey and Cromwell, what follows will change the course of a country's history. ...Show more
$19.99
AUD
Category: Historical
Postwar Paris is alive with optimism but lavender keeper Luc Ravens and his love Lisette remain haunted by the horrors they have endured. Casting their fate to the winds, they set sail for Australia, hoping to rebuild their lives in a land that's full of promise. But trouble has a way of catching up wit h them. When an eager young law student discovers a secret family connection with the Ravens on the other side of the world, he finds himself holding the key to his own future, and to Luc's troubled past. Luc must return to France to fulfill the promises by which he has been bound--only then can he lay to rest the ghosts of years gone by so that they all might live and love again.   ...Show more
$18.99
AUD
Category: Historical | Series: Poldark
Cornwall 1812. At Nampara, the Poldark family finds the new year brings involvement in more than one unexpected venture. For Ross and Demelza there is some surprising - and worrying - news. And Clowance, newly returned from her London triumphs, finds that her entanglement with Stephen Carrington brings not only happiness but heartache. As the armies battle in Spain, and the political situation at home becomes daily more obscure, the Poldark and Warleggan families find themselves thrust into a turbulent new era as complex and changing as the patterns of The Miller's Dance. 'From the incomparable Winston Graham...who has everything that anyone else has, then a whole lot more' - "Guardian". ...Show more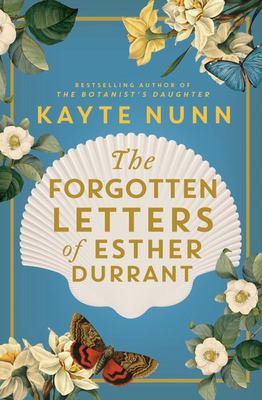 $19.99
AUD
Category: Historical
A cache of unsent love letters from the 1950s is found in a suitcase on a remote island in this mysterious love story by top ten bestselling author, Kayte Nunn. 1951. Esther Durrant, a young mother, is committed to an isolated mental asylum by her husband. Run by a pioneering psychiatrist, the hospital is at first Esther's prison but soon becomes her refuge. 2018. Free-spirited marine scientist Rachel Parker embarks on a research posting in the Isles of Scilly, off the Cornish coast. When a violent storm forces her to take shelter on a far-flung island, she discovers a collection of hidden love letters. Captivated by their passion and tenderness, Rachel determines to track down the intended recipient. Meanwhile, in London, Eve is helping her grandmother, a renowned mountaineer, write her memoirs. When she is contacted by Rachel, it sets in motion a chain of events that threatens to reveal secrets kept buried for more than sixty years. The Forgotten Letters of Esther Durrant is a deeply atmospheric, resonant novel that charts the heart's wild places, choices and consequences. If you love Elizabeth Gilbert and Kate Morton you will devour this book. Praise for the bestselling The Botanist's Daughter: 'Two incredibly likeable, headstrong heroines . . . watching them flourish is captivating. With these dynamic women at the helm, Kayte weaves a clever tale of plant treachery involving exotic and perilous encounters in Chile, plus lashings of gentle romance. Compelling storytelling' The Australian Women's Weekly 'I loved The Botanist's Daughter. I was transported to the 1880s and Chile, to contemporary Sydney and Kew. A gripping read' JOY RHOADES, author of The Woolgrower's Companion 'The riveting story of two women, divided by a century in time, but united by their quest to discover a rare and dangerous flower. Fast-moving and full of surprises, The Botanist's Daughter brings the exotic world of 19th-century Chile thrillingly to life.' KATE FORSYTH ...Show more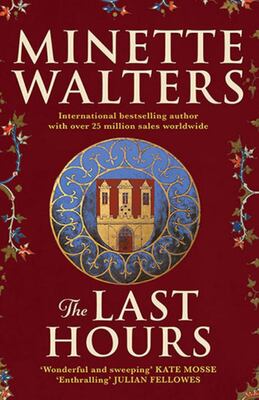 $16.99
AUD
Category: Historical
When the Black Death enters England through the port of Melcombe in Dorseteshire in June 1348, no one knows what manner of sickness it is or how it spreads and kills so quickly. The Church proclaims it a punishment from God but Lady Anne of Develish has different ideas. With her brutal husband absent, s he decides on more sensible ways to protect her people than the daily confessions of sin recommended by the Bishop. Anne gathers her serfs within the gates of Develish and refuses entry to outsiders, even to her husband. She makes an enemy of her daughter by doing so, but her resolve is strengthened by the support of her leading serfs... until food stocks run low and the nerves of all are tested by their ignorance of what is happening in the world outside. The people of Develish are alive. But for how long? And what will they discover when the time comes for them to cross the moat? Compelling and suspenseful, The Last Hours is a riveting tale of human ingenuity and endurance against the worst pandemic known to history. In Lady Anne of Develish - leader, saviour, heretic - Walters has created her most memorable heroine to date. ...Show more
$24.95
AUD
Category: Contemporary
Two magicians shall appear in England. The first shall fear me; the second shall long to behold me The year is 1806. England is beleaguered by the long war with Napoleon, and centuries have passed since practical magicians faded into the nation's past. But scholars of this glorious history discover that one remains: the reclusive Mr Norrell whose displays of magic send a thrill through the country. Proceeding to London, he raises a beautiful woman from the dead and summons an army of ghostly ships to terrify the French. Yet the cautious, fussy Norrell is challenged by the emergence of another magician: the brilliant novice Jonathan Strange. Young, handsome and daring, Strange is the very opposite of Norrell. So begins a dangerous battle between these two great men which overwhelms the one between England and France. And their own obsessions and secret dabblings with the dark arts are going to cause more trouble than they can imagine. ...Show more
$19.99
AUD
Category: Historical | Series: Tudor Court Ser. | Reading Level: good
A Simon & Schuster audiobook. Simon & Schuster has a great book for every listener.
$22.99
AUD
Category: Historical | Series: Six Tudor Queens
*THE SUNDAY TIMES BESTSELLER* Anne Boleyn: A King's Obsession by bestselling historian Alison Weir, author of Katherine of Aragon: The True Queen, is the second captivating novel in the Six Tudor Queens series. An unforgettable portrait of the ambitious woman whose fate we know all too well, but whose true motivations may surprise you. Essential reading for fans of Philippa Gregory and Elizabeth Chadwick. 'A triumph of fine detail and research and offers a complex depiction of an endlessly fascinating woman' Elizabeth Fremantle 'Anne Boleyn as you have never seen her before. I could not put it down' Tracy Borman 'Alison Weir makes history come alive as no one else' Barbara Erskine The young woman who changed the course of history. Fresh from the palaces of Burgundy and France, Anne draws attention at the English court, embracing the play of courtly love. But when the King commands, nothing is ever a game. Anne has a spirit worthy of a crown - and the crown is what she seeks. At any price. ANNE BOLEYN. The second of Henry's Queens. Her story. History tells us why she died. This powerful novel shows her as she lived. SIX TUDOR QUEENS. SIX NOVELS. SIX YEARS. The third novel in Alison Weir's spellbinding Six Tudor Queens series: Jane Seymour: The Haunted Queen - coming May 2018 Praise for Anne Boleyn: A King's Obsession: 'Alison Weir has brought English history's most famous 'other woman' compellingly to life' Linda Porter 'Detailed, immaculately researched and convincing' The Times 'Weir's outstanding and sound historical research shines through, shedding new light on England's most controversial queen' Nicola Tallis ...Show more