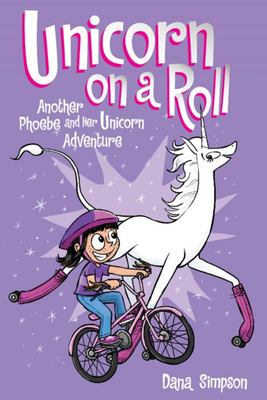 $17.99
AUD
Category: Junior Readers | Series: Phoebe and Her Unicorn
The magical friendship of Phoebe and her best friend, unicorn Marigold Heavenly Nostrils, is back in this second adventure of a girl and her mythical creature! One year has passed since Phoebe skipped a rock across a pond, accidentally hit a unicorn in the face, and was granted a single wish - which sh e used to make the unicorn, Marigold Heavenly Nostrils, her obligational best friend. In some ways, not much has changed. But unlike before, Phoebe now has a best friend to share her days with - someone to make her laugh and to listen to all her extravagant ideas. In this second volume of Heavenly Nostrils the reader is invited on a journey into the lives of Phoebe and Marigold as they navigate the difficulties of school, celebrate the winter holidays, and explore their super hero/super villain personas together. Join in the fun, as Phoebe competes against Dakota for the leading role of 'Lisa Ladybug' in their fourth-grade play - or as she struggles to 'manage' the PR debacle related to her nose-picking scandal. ("I will neither confirm nor deny the events surrounding Boogergate.") Witness a band of unicorns staging an 'intervention' and learn all the details of Marigold's secret crush on a mysterious creature she has never seen. Perhaps most important, watch as this surprising friendship between a charming, nine-year-old dreamer and a vain, mythical beast forever changes both of them for the better. ...Show more
Ghosts
by Raina Telgemeier
$16.99
AUD
Category: Junior Readers
Catrina and her family are moving to the coast of Northern California because her little sister, Maya, is sick. Cat isn't happy about leaving her friends for Bahia de la Luna, but Maya has cystic fibrosis and will benefit from the cool, salty air that blows in from the sea. As the girls explore their ne w home, a neighbor lets them in on a secret: There are ghosts in Bah a de la Luna. Maya is determined to meet one, but Cat wants nothing to do with them. As the time of year when ghosts reunite with their loved ones approaches, Cat must figure out how to put aside her fears for her sister's sake -- and her own.Raina Telgemeier has masterfully created a moving and insightful story about the power of family and friendship, and how it gives us the courage to do what we never thought possible. ...Show more
$17.99
AUD
Category: Graphic Novels (Manga) | Series: Amulet
Emily and Navin's mother is still in a coma from the arachnopod's poison, and there's only one place to find help: Kanalis, the bustling, beautiful city of waterfalls. But when Em, her brother, and Miskit and the rest of the robotic crew aboard the walking house reach the city, they quickly realize that seeking help is looking for trouble, dangerous trouble. ...Show more
$29.99
AUD
Category: Picture Books
'The best art gives a voice to the voiceless parts of our lives, and Small Things does so with heartfelt precision.' Shaun Tan..An ordinary boy in an ordinary world...With no words, only illustrations, Small Things tells the story of a boy who feels alone with his worries, but who learns that help is al ways close by...A universal story, told simply and with breathtaking beauty, about dealing with sadness, anxiety, depression, heartache or loss, and finding your way in the world. ...Show more
$19.95
AUD
Category: Graphic Novels (Manga) | Series: Fullmetal Alchemist
Containing volumes 7, 8 and 9 of Fullmetal Alchemist. Where did Alphonse Elric go during the few short minutes he was wiped from existence, body and soul? From a secret lair in the city of Dublith, a group of outcasts kidnaps Alphonse to find the alchemical secrets of his creation! It's up to Ed (and a certain housewife) to go into the Devil's Nest and rescue his brother. But the criminals of the Devil's Nest aren't exactly human either. Now, Al must fight a homunculus - an artificial human being - and the streets of Dublith will run red with blood... ...Show more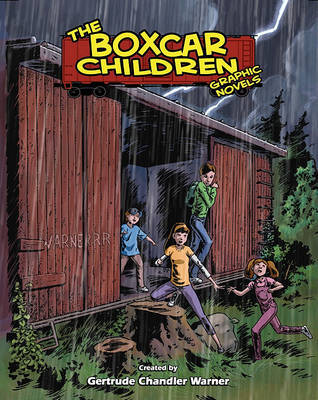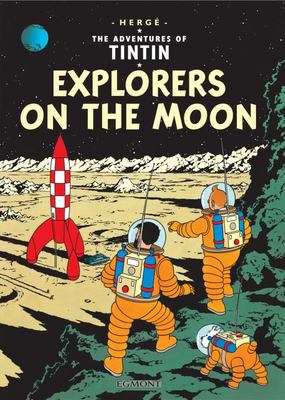 $26.99
AUD
Category: Graphic Novels (Manga) | Series: Adventures of Tintin
Hergé's classic comic book creation Tintin is one of the most iconic characters in children's books. These highly collectible editions of the original 24 adventures will delight Tintin fans old and new. Perfect for lovers of graphic novels, mysteries and historical adventures. The world's most famous t ravelling reporter struggles to keep his feet on the ground as his adventures take him to the moon! Following on from the events of Destination Moon, Tintin finds himself in a rocket on a collision course with the moon. And with Snowy the dog, Captain Haddock, Professor Calculus and the Thompson twins aboard, things quickly spiral further and further out of control. The Adventures of Tintin are among the best books for readers aged 8 and up. Hergé (Georges Remi) was born in Brussels in 1907. Over the course of 54 years he completed over 20 titles in The Adventures of Tintin series, which is now considered to be one of the greatest, if not the greatest, comics series of all time.  Have you collected all 24 graphic novel adventures? Tintin in the Land of the Soviets Tintin in the Congo Tintin in America Tintin: Cigars of the Pharaoh Tintin: The Blue Lotus Tintin: The Broken Ear Tintin: The Black Island Tintin: King Ottakar's Sceptre Tintin: The Crab with the Golden Claws Tintin: The Shooting Star Tintin: The Secret of the Unicorn Tintin: Red Rackham's Treasure Tintin: The Seven Crystal Balls Tintin: Prisoners of the Sun Tintin: Land of Black Gold Tintin: Destination Moon Tintin: Explorers of the Moon Tintin: The Calculus Affair Tintin: The Red Sea Sharks Tintin in Tibet Tintin: The Castafiore Emerald Tintin: Flight 714 to Sydney The Adventures of Tintin and the Picaros Tintin and Alph-Art       ...Show more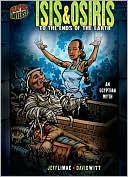 $14.99
AUD
Category: Graphic Novels (Manga) | Series: Graphic Myths & Legends (Paperback)
Osiris is the greatest king and god of the Land of the Nile. He is a generous ruler, and the people love and worship him--along with his wife and queen, the goddess Isis. But Osiris's jealous brother Set has a terrible plan to get rid of Osiris forever and take his place on the Egyptian throne. Will Egypt suffer under an evil tyrant? Or can Isis use her magic and her love to save Osiris and conquer Set? ...Show more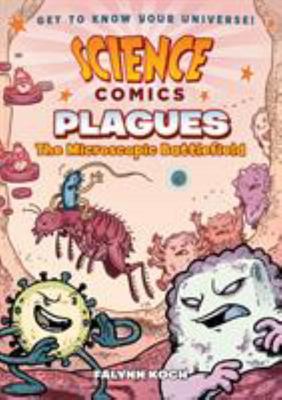 $16.99
AUD
Category: Graphic Novels (Manga) | Series: Science Comics
In this volume, readers get to know the critters behind history's worst diseases as they delve into the biology and mechanisms of infections, diseases, and immunity, and also the incredible effect that technology and medical science have had on humanity's ability to contain and treat disease.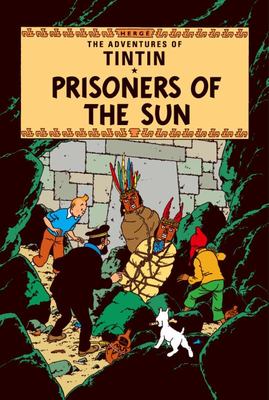 $26.99
AUD
Category: Graphic Novels (Manga) | Series: Tintin (Hardback)
The world's most famous travelling reporter journeys to South America on a mission to save Professor Calculus. When Professor Calculus is kidnapped, Tintin and a desperate Captain Haddock set off to Peru on a rescue mission, braving runaway train carriages, yellow fever and avalanches. Then they must f ind an ancient Inca tribe if they are to find their great friend. Join the most iconic character in comics as he embarks on an extraordinary adventure spanning historical and political events, and thrilling mysteries. Still selling over 100,000 copies every year in the UK and having been adapted for the silver screen by Steven Spielberg and Peter Jackson in 2011. The Adventures of Tintin continue to charm more than 80 years after they first found their way into publication. Since then an estimated 230 million copies have been sold, proving that comic books have the same power to entertain children and adults in the 21st century as they did in the early 20th. ...Show more
$19.99
AUD
Category: Graphic Novels (Manga) | Series: Asterix
A neighboring Gaulish chief asks the people of Asterix's village to help guard a cauldron full of money from the Romans. But the sneaky chief plans to double-cross everyone. So he steals back the cash just when Asterix is standing sentinel. Can Asterix and Obelix recover the riches?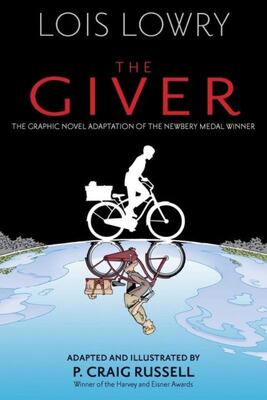 $24.99
AUD
Category: Graphic Novels (Manga) | Series: Giver Quartet Ser.
The Giver is a modern classic and one of the most influential books of our time.   Now in graphic novel format, Lois Lowry's Newbery Medal-winning classic story of a young boy discovering the dark secrets behind his seemingly ideal world is accompanied by renowned artist P. Craig Russell's beautifully h aunting illustrations.   Placed on countless reading lists, translated into more than forty languages, and made into a feature film, The Giver is the first book in the Giver Quartet, which also includes Gathering Blue, Messenger, and Son.   In this new graphic novel edition, readers experience the haunting story of twelve-year-old Jonas and his seemingly ideal, if colorless, world of conformity and contentment through the brilliant art of P. Craig Russell that truly brings The Giver to life.   Witness Jonas's assignment as the Receiver of Memory, watch as he begins to understand the dark secrets behind his fragile community, and follow the explosion of color into his world like never before. ...Show more