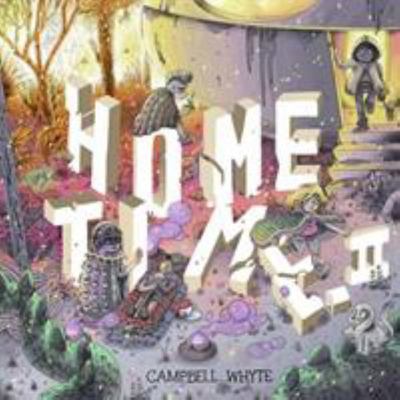 $49.99
AUD
Category: Graphic Novels (Manga) | Series: Home Time Ser.
Return to the astonishing world of talking peaches, magic tea, frightening wildlife, and threatening lizard tribes The fantasy adventure too epic for one graphic novel finally reaches its conclusion.   Home Time: Under the River ended with a disastrous tea ceremony which left six kids lost, scared, co nfused, and even burnt. Now, the second half of the Home Time saga picks up from that nerve-wracking cliffhanger, as the children leave the relative safety of Peach Village in search of medicine, answers, and hopefully, a way home.   Equipped with a living map, a flask of hallucinogenic tea, and a plan so stupid it just might work, Lily, Amanda, Ben and Nathan will have to pull together at the very time they've drifted the furthest apart.   Award-winning graphic novelist Campbell Whyte is back, with his signature kaleidoscope of art styles, to cast a new spell wrapping up the most whimsically fantastical journey in ages. ...Show more
$45.00
AUD
Category: Graphic Novels (Manga) | Series: Home Time
An on-the-rise Australian cartoonist makes his spectacular debut, a fantasy coming-of-age graphic novel inspired by classic role-playing games, each chapter drawn in a different style. The last school bell has rung and it's finally HOME TIME Even though they're twins, Lilly and David don't agree on muc h... except that the last summer before high school is the perfect time for relaxing with friends. But their plans for sleepovers, fantasy games, and romance are thrown out the window when the whole gang falls into a river and wakes up in a village of fantastic creatures. Hailed as magical spirits and attacked by lizards, these kids must find their way home -- if they don't throttle each other first. Australian cartoonist Campbell Whyte combines the rich imagination of Dungeons & Dragons with puckishly charming characters and a touch of video-game geometry in his spectacular first graphic novel. ...Show more
Sylvie
by Sylvie Kantorovitz
$17.99
AUD
Category: Middle Readers
In a wise and witty graphic memoir, a young artist finds her path apart from the expectations of those around her. Sylvie lives in a school in France. Her father is the principal, and her home is an apartment at the end of a hallway of classrooms. As a young child, Sylvie and her brother explore this mo st unusual kingdom, full of small mysteries and quirky surprises. But in middle and high school, life grows more complicated. Sylvie becomes aware of her parents' conflicts, the complexities of shifting friendships, and what it means to be the only Jewish family in town. She also begins to sense that her perceived "success" relies on the pursuit of math and science-even though she loves art. In a funny and perceptive graphic memoir, author-illustrator Sylvie Kantorovitz traces her first steps as an artist and teacher. The text captures her poignant questioning and her blossoming confidence, while the droll illustrations depict her making art as both a means of solace and self-expression. An affecting portrait of a unique childhood, Sylvie connects the ordinary moments of growing up to a life rich in hope and purpose. ...Show more
$29.99
AUD
Category: Picture Books
'The best art gives a voice to the voiceless parts of our lives, and Small Things does so with heartfelt precision.' Shaun Tan..An ordinary boy in an ordinary world...With no words, only illustrations, Small Things tells the story of a boy who feels alone with his worries, but who learns that help is al ways close by...A universal story, told simply and with breathtaking beauty, about dealing with sadness, anxiety, depression, heartache or loss, and finding your way in the world. ...Show more
$17.99
AUD
Category: Middle Readers
Jamila Waheed is staring down a lonely summer in a new neighborhood--until she meets Shirley Bones. Sure, Shirley's a little strange, but both girls need a new plan for the summer, and they might as well become friends. Then this kid Oliver shows up begging for Shirley's help. His pet gecko has disappea red, and he's sure it was stolen! That's when Jamila discovers Shirley's secret- She's the neighborhood's best kid detective, and she's on the case. When Jamila discovers she's got some detective skills of her own, a crime-solving partnership is born. The mystery of the missing gecko turns Shirley and Jamila's summer upside down. And when their partnership hits a rough patch, they have to work together to solve the greatest mystery of all- What it means to be a friend. ...Show more
$19.95
AUD
Category: Graphic Novels (Manga) | Series: Fullmetal Alchemist
Containing volumes 7, 8 and 9 of Fullmetal Alchemist. Where did Alphonse Elric go during the few short minutes he was wiped from existence, body and soul? From a secret lair in the city of Dublith, a group of outcasts kidnaps Alphonse to find the alchemical secrets of his creation! It's up to Ed (and a certain housewife) to go into the Devil's Nest and rescue his brother. But the criminals of the Devil's Nest aren't exactly human either. Now, Al must fight a homunculus - an artificial human being - and the streets of Dublith will run red with blood... ...Show more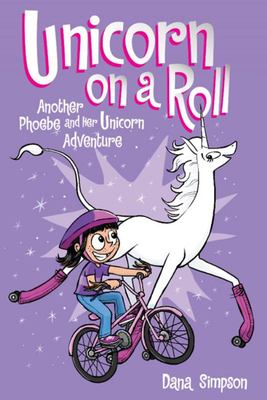 $17.99
AUD
Category: Junior Readers | Series: Phoebe and Her Unicorn
The magical friendship of Phoebe and her best friend, unicorn Marigold Heavenly Nostrils, is back in this second adventure of a girl and her mythical creature! One year has passed since Phoebe skipped a rock across a pond, accidentally hit a unicorn in the face, and was granted a single wish - which she used to make the unicorn, Marigold Heavenly Nostrils, her obligational best friend. In some ways, not much has changed. But unlike before, Phoebe now has a best friend to share her days with - someone to make her laugh and to listen to all her extravagant ideas. In this second volume of Heavenly Nostrils the reader is invited on a journey into the lives of Phoebe and Marigold as they navigate the difficulties of school, celebrate the winter holidays, and explore their super hero/super villain personas together. Join in the fun, as Phoebe competes against Dakota for the leading role of 'Lisa Ladybug' in their fourth-grade play - or as she struggles to 'manage' the PR debacle related to her nose-picking scandal. ("I will neither confirm nor deny the events surrounding Boogergate.") Witness a band of unicorns staging an 'intervention' and learn all the details of Marigold's secret crush on a mysterious creature she has never seen. Perhaps most important, watch as this surprising friendship between a charming, nine-year-old dreamer and a vain, mythical beast forever changes both of them for the better. ...Show more
Ghosts
by Raina Telgemeier
$16.99
AUD
Category: Junior Readers
Catrina and her family are moving to the coast of Northern California because her little sister, Maya, is sick. Cat isn't happy about leaving her friends for Bahia de la Luna, but Maya has cystic fibrosis and will benefit from the cool, salty air that blows in from the sea. As the girls explore their ne w home, a neighbor lets them in on a secret: There are ghosts in Bah a de la Luna. Maya is determined to meet one, but Cat wants nothing to do with them. As the time of year when ghosts reunite with their loved ones approaches, Cat must figure out how to put aside her fears for her sister's sake -- and her own.Raina Telgemeier has masterfully created a moving and insightful story about the power of family and friendship, and how it gives us the courage to do what we never thought possible. ...Show more
$35.00
AUD
Category: Graphic Novels (Manga)
A beautifully crafted graphic novel adaptation of Harper Lee's beloved American classic, voted the #1 Great American Read 2018. 'Shoot all the bluejays you want, if you can hit 'em, but remember it's a sin to kill a mockingbird.' A haunting portrait of race and class, innocence and injustice, hypocrisy and heroism, tradition and transformation in the Deep South of the 1930s, Harper Lee's To Kill a Mockingbird remains as important today as it was upon its initial publication in 1960, during the turbulent years of the Civil Rights movement. Now, this most beloved and acclaimed novel is reborn for a new age as a gorgeous graphic novel. Scout, Jem, Boo Radley, Atticus Finch and the small town of Maycomb, Alabama, are all captured in vivid and moving illustrations by artist Fred Fordham. Enduring in vision, Harper Lee's timeless novel illuminates the complexities of human nature and the depths of the human heart with humour, unwavering honesty and a tender, nostalgic beauty. Lifetime admirers and new readers alike will be touched by this special visual edition. ...Show more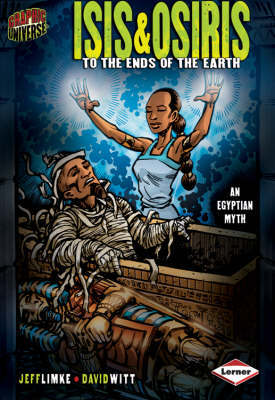 $12.95
AUD
Category: Graphic Novels (Manga) | Series: Graphic Universe
One in a series of non-fiction graphic novels, this book brings to life the story of 'Isis Osiris'. Action-packed and richly illustrated, the stories provide an ideal introduction to myths and legends for reluctant readers.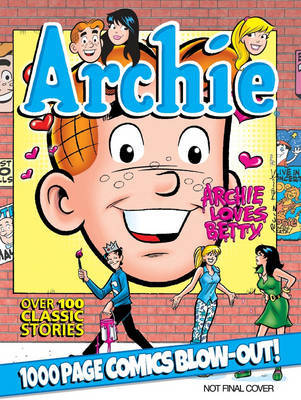 $24.99
AUD
Category: Graphic Novels (Manga)
Archie 1000 Page Comics Blowout collects 1000 pages of new and classic Archie tales in one amazing volume, with over 100 full-colour stories featuring America's favourite red-head and friends navigating the pressures and pitfalls of teenagers everywhere! This book's format is akin to the hugely popular Archie Digest series and is filled with the same mix of wild humour, awkward charm and genuine readability that has kept Archie and the gang popular with kids and families for over 70 years. ...Show more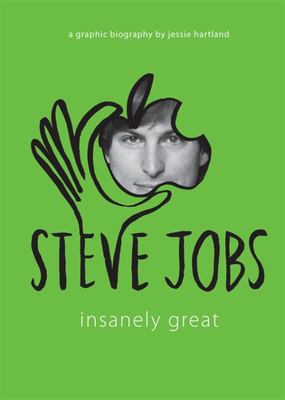 $19.99
AUD
Category: Graphic Novels (Manga)
This biography in graphic novel format is at once stylish, irreverent, and smart like Steve Jobs himself. Presenting the story of the ultimate American entrepreneur and perhaps the most influential individual of our time, this unique and groundbreaking book is sure to appeal to the legions of readers wh o live and breathe in the techno-centric world Jobs created. Jobs's remarkable life reads like a history of the personal technology industry. He started Apple Computer in his parents' garage when he was twenty-one years old and then molded it into the world's most valuable business. He became the tastemaker of a generation, creating products we couldn't live without while revolutionizing the music, phone, and tablet computer industries in the process. Capturing his unparalleled brilliance, as well as his many demons, Jessie Hartland's innovative biography illuminates the meteoric successes, devastating setbacks, and myriad contradictions that make up the extraordinary life and legacy of the insanely great Steve Jobs. ...Show more