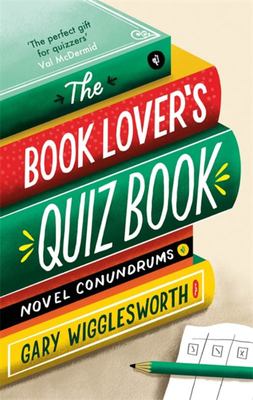 $32.99
AUD
Category: Gift & Humour
'Brilliantly inventive and entertaining questions from the bookworm's bookworm' Mark Mason, author of Walk the Lines, Question Time and many more This is a literary quiz book with a difference. Rather than basic sets of questions, The Book Lover's Quiz Book mirrors the format of Gary's live quizzes, at the Betsey Trotwood in London and elsewhere. So, there are lots of multiple-choice questions, some amusing answers, clever red herrings, little-known facts about authors and some of the much-loved Say What You See picture round. Also, there are fixed and variable rounds - fixed ones include 'Blankety Books' (one word missing from the title - always with a theme), 'Literary Links and lists' (what connects/next in the list etc.) and '2 of a Kind' (name the character and the author that share the same initials). The changeable rounds keep the quizzes fresh and include 'What the Dickens?' (real or made-up Dickens names), 'RomeNo or JuliYess' (real or made-up Shakespearian insults) and 'Book Bingo!' (identify the correct number). There are also more standard rounds such as 'First Lines', 'Working Titles' and 'Banned Books'. The aim of all Gary's quizzes, and this book, is that people should have fun and be able to guess (if they don't know) as much as possible. ...Show more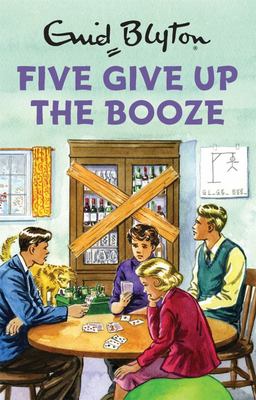 $19.99
AUD
Category: Gift & Humour
Enid Blyton's books are beloved the world over and The Famous Five have been the perennial favourite of her fans. Now, in this new series of Enid Blyton for Grown-Ups, George, Dick, Anne, Julian and Timmy confront a new challenge: give up the booze. Give up alcohol you say? Why, of course they can! Tal k about an easy challenge! Five old friends set about this simple task and find all of a sudden that: the days are longer; they get to see each other for who they really are; the empty laughter of ordinary conversation is so much harder to fake. Yes, they're saving money and losing weight, but the world itself seems to take on a slow, dreary inevitability. Soon they begin to snap at each other, and then fight - until they begin to wonder, have the Five at last found the challenge that will defeat them? The perfect gift for anyone who has woken up and promised themselves that they will never drink again. Or at least until next weekend. ...Show more
$32.99
AUD
Category: Gift & Humour
PENGUIN BLOOM is a unique journey of recovery and an extraordinary celebration of life, featuring Cameron Bloom's exceptional photographs and a captivating narrative by NEW YORK TIMES bestselling author Bradley Trevor Greive. Penguin the Magpie is a global social media sensation with over 113k followers on Instagram. People the world over have fallen in love with the stunning and deeply personal images of this rescued bird and her human family. But there is far more to Penguin's story than meets the eye. This is a true story of hope and courage. It begins with a shocking accident, in which Cameron's wife, Sam, suffers a near fatal fall that leaves her paralysed and deeply depressed. Into their lives comes Penguin, an injured magpie chick abandoned after she fell from her nest. Penguin's rescue and the incredible joy and strength she gives Sam and all those who helped her survive demonstrates that, however bleak things seem, compassion, friendship and support can come from unexpected quarters, ensuring there are always better days ahead. This plucky little magpie reminds us all that, no matter how lost, fragile or damaged we feel, accepting the love of others and loving them in return will help to make us whole.   ...Show more
$34.99
AUD
Category: Gift & Humour | Series: Travel Guide Ser.
Lonely Planet Best Day Walks Australia is your passport to 60 escapes into nature. Stretch your legs away from the city by picking a walk that works for you, from just a couple of hours to a full day, from easy to hard. Stroll vine-striped hillsides, discover hidden coastlines, or explore the Outback. G et to the heart of Australia and begin your journey now!   Inside Lonely Planet Best Day Walks Australia Travel Guide:  Colour maps and images throughout Special features - on Australia's highlights for walkers, kid-friendly walks, accessible trails and what to take Best for... section helps you plan your trip and select walks that appeal to your interests Region profiles cover when to go, where to stay, what's on, cultural insights, and local food and drink recommendations to refuel and refresh. Featured regions include: Sydney & Around, Byron Bay to the Sunshine Coast, The Daintree & the Far North, the Outback, The Kimberley & Pilbara, Southwest Forests to the Sea, Flinders to Fleurieu, Grampians to the High Country, the Prom to the Great Ocean Road, and Tasmania Essential info at your fingertips - walk itineraries accompanied by illustrative maps are combined with details about walk duration, distance, terrain, start/end locations and difficulty (classified as easy, easy-moderate, moderate, moderate-hard, or hard) Over 70 maps   The Perfect Choice: Lonely Planet Best Day Walks Australia, our most comprehensive guide to walking in Australia, is perfect for those planning to explore Australia on foot. Looking for more information on Australia? Check out Lonely Planet Australia guide for a comprehensive look at what the country has to offer.    ...Show more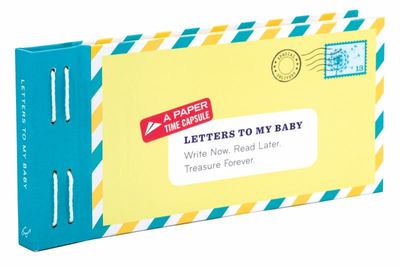 $27.99
AUD
Category: Gift & Humour | Series: Letters to My Ser.
An Oprah's Favorite Things Pick for 2015   This book of 12 fold-and-mail letters invites mothers to capture the fleeting memories of their babies' first years. Each letter bears a prompt for moms to reflect on their hopes and dreams for their little ones. The letters can be postdated, sealed up, and g ifted for the years to come. In the future, their children get to break the seals to receive the greatest gift imaginable: a tangible expression of their mother's love. This heirloom-quality keepsake makes a priceless gift for the expectant or the more experienced mother. ...Show more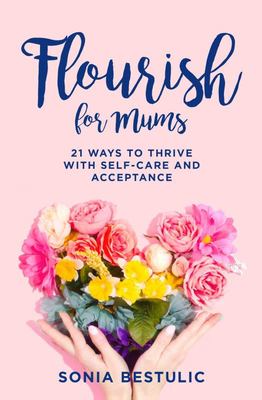 $19.99
AUD
Category: Gift & Humour
This book is a warm hug for mothers. Motherhood is a personal journey of self-discovery. A mix of feeling delight and wonder, to challenged and overwhelmed – often, all in one day! FLOURISH for Mums is your perfect companion to cultivate 21 healthy ways to let go of unrealistic expectations and create s pace to celebrate your unique parenting pathway. Filled with uplifting anecdotes and supportive strategies, while busting big misconceptions – this is personal, yet universal in its strong, yet gentle messages. Handbag friendly and always ready to provide a dose of inspiration. Dear mum, it's time to relax – replenish - FLOURISH. ...Show more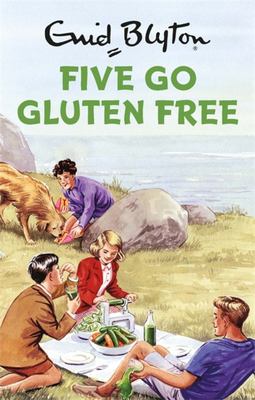 Five Go Gluten-Free
by Bruno Vincent; Enid Blyton (Characters created by)
$19.99
AUD
Category: Gift & Humour
Enid Blyton's books are beloved the world over and The Famous Five have been the perennial favourite of her fans. Now, in this new series of Enid Blyton for Grown-Ups, George, Dick, Anne, Julian and Timmy confront a new challenge: is it possible to get a good gluten-free cream tea? Julian, Anne, Dick, George and Timmy are all feeling really rather rum, and it's been going on for days. Nothing seems to work, and with their doctors mystified, they're driven to trying out various expedients to cure themselves. Julian goes online to self-diagnose that he's got pancreatic cancer, bird flu and Creutzfeldt-Jakob Disease. Anne decides that the old methods are the best and decides to have herself exorcised - which proves to be an awful lot of bother for everyone, and such a mess. Dick goes to a witch-doctor who calls himself a 'homeopath' ('sounds only one short of sociopath, Dick!') but it's George who discovers they need to go on an exclusion diet, so they enter a world of hard-to-find, maddeningly expensive specialist foods . . . Just perfect for anyone who likes Deliciously Ella, Amelia Freer and the Naturalista - as well as any reluctant partners who are begrudgingly spiralising courgettes for dinner. ...Show more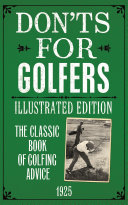 $19.99
AUD
Category: Gift & Humour
First published in 1925, this facsimile edition contains hundreds of entertaining tips for golfers of all ages and abilities. This pocket-sized facsimile edition contains hundreds of tips for golfers of all abilities. The advice, ranging from technique and fashion to etiquette on the course and in the C lub House, provides an entertaining snapshot of life in 1920s Britain. Handy tips include: Don't over-indulge yourself in eating and drinking during the non-golfing days, and then expect to work off excess by a good game of Golf. You may play Golf of sorts, but it will not be a good game. Don't make Golf your sole topic of conversation. There are a few otherwise quite intelligent persons who are non-golfers. You will never make converts if you bore non-players to distraction by for ever talking of the Royal and Ancient Game. Don't blame your clubs for faults of your own that may be easily corrected if you analyze your methods of using the implements. Don't keep up a running fire of conversation during the round. Golf is a game in which thought is necessary and silence is preferable to chatter. Don't irritate your opponent by wearing jazzy colors. To dazzle his eyes with a multi-colored pull-over or peace-disturbing golf stockings is to take a mean advantage. ...Show more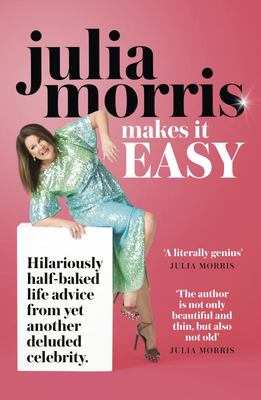 $34.99
AUD
Category: Gift & Humour
Life is hard. Families, friends, jobs, bills. So much pressure, and everyone else seems to make it look so simple. But don't panic, Lady JMo is here to help you live the perfect Julia Morris life. Julia's hilarious brand of nice-but-not-very-bright advice, slacker life hacks and impractical solutions to practical issues is 0% guaranteed to transform your life with the bare minimum of effort or time. And if she can't do that, she'll at least show you how to cover up the mess she made and make it all look OK on Instagram. EASY!   ...Show more
$16.99
AUD
Category: Gift & Humour
Inspiration surrounds us, if we know how to see it. Inspiration elevates the ordinary moments of every day through nature, art, words, music, kindness and humanity. Inspiration mines beauty in the breakage, guiding us through the tough times and reminding us how precious each moment is.'Every morning we are born again. What we do today is what matters most.' - Buddha (Siddartha Gautama) (563 BC-483 BC)Patrick Lindsay finds resilience through inspiration - not just to navigate, but to enrich our daily life. Inspiration is the guiding force to help us make the most of what we have and live a better life. Inspiration finds the strength to look on the bright side and look at life with optimism and hope. It finds beauty in the banal, encourages calmness in the chaos and lifts our spirits when they're heavy. ...Show more
$9.99
AUD
Category: Games & Puzzles | Series: Snap Cards Ser.
Charming and distinctive marsupials and other antipodean creatures adorn this pack of snap cards for hours of fun. Young children can learn gentle lessons of turn-taking, rules and winning and losing while enjoying the delightfully illustrated antipodean wildlife on these snap cards. From kangaroos and koalas to emus, possums and even quokkas, you'll find all the iconic Australian animals here. ...Show more
$12.99
AUD
Category: Gift & Humour | Series: The Wit and Wisdom of Emotional Rescue
The Wit and Wisdom of... is a series of terrifically humorous books brought to you by the rip-roaringly funny folks behind the best-selling On-the-Ceiling greetings cards.From marital bliss to margaritas, wives are awfully wonderful and this tip-top collection of retro photos and frightfully funny capti ons capture everything to love about marriage.Perfect as a birthday, Christmas, Valentine's Day or Mother's Day gift for long-suffering wives everywhere. ...Show more