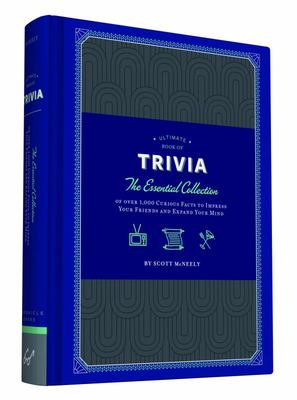 $34.99
AUD
Category: Gift & Humour
Did you know that cats can be left-handed? Trivia fans will be eager to dive into this book for an edifying and entertaining tour of all the things they didn't know that they didn't know. There is something here for everyone and every occasion, with topics including Space and Science, Being Human, Sport s, Music, Food and Drink, and Famous Inventions. It's full of conversation starters, from Herbert Hoover's pet alligators to the longest recorded bout of hiccups (it lasted for 68 years). Brimming with surprising facts, this comprehensive collection of trivia is sure to puzzle and delight. ...Show more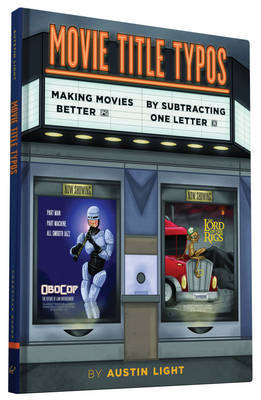 $24.95
AUD
Category: Gift & Humour
In Movie Title Typos, artist Austin Light removes just one letter from a well-known movie title to inspire a surprising and hilarious visual scenario. There's Obocop (a robotic police officer works through his PTSD by playing smooth jazz), T. (a boy meets a jewellry-clad alien who pities fools), Harry O tter, The Princess and the Fro, Finding Emo, Pup Fiction, and many more. A massive viral hit when he first posted sketches of the work online (1.2 million hits in the first 6 hours), Light has created new full-colour illustrations for all, with the majority of the book's content never before seen on the Web. Here is a parallel universe glimpse at could-have-been films possibly better--definitely funnier--than the originals. ...Show more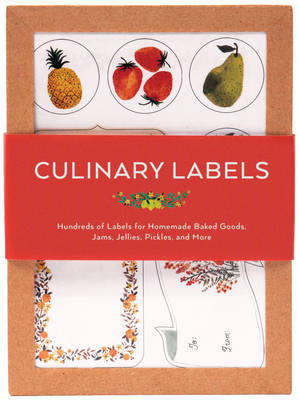 $24.95
AUD
Category: Gift & Humour
These kitchen labels are ideal for home bakers and makers of preserves, pickles, cheese and other homemade treats who want to identify or gift their culinary concoctions. Thirty sheets of die-cut labels with lovely designs by Vikki Chu act as both beautiful packaging and gift tags.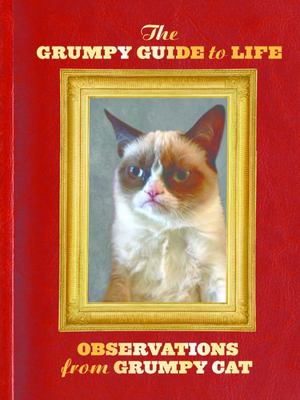 $19.95
AUD
Category: Gift & Humour | Series: Grumpy Cat Ser.
In a world filled with inspirational know-it-alls and quotable blowhards, only one figure is indifferent enough to tell the cranky truth: Grumpy Cat. Following the success of her New York Times bestselling debut, everyone's favorite disgruntled feline is back with this demotivational guide to everyday l ife, love, friendship, and more. Featuring many new photos of Grumpy Cat's famous frown and packed with uninspiring observations, The Grumpy Guide to Life will help anyone get in touch with their inner grouch. ...Show more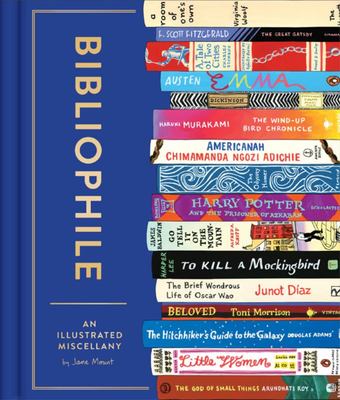 $39.99
AUD
Category: Gift & Humour
The ultimate gift for book lovers, this volume brims with literary treasures, all delightfully illustrated by beloved artist and founder of Ideal Bookshelf, Jane Mount. Book lovers, rejoice! In this love letter to all things bookish, Jane Mount brings literary people, places, and things to life through her signature and vibrant illustrations. Readers will: * Tour the world's most beautiful bookstores * Test their knowledge of the written word with quizzes * Find their next great read in lovingly curated stacks of books * Sample the most famous fictional meals * Peek inside the workspaces of their favorite authors A source of endless inspiration, literary facts and recommendations, and pure bookish joy, Bibliophileis sure to enchant book clubbers, English majors, poetry devotees, inspiring writers, and any and all who identify as bookworms. ...Show more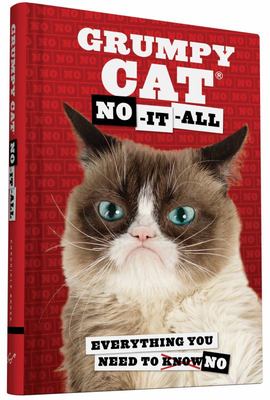 $22.95
AUD
Category: Gift & Humour | Series: Grumpy Cat Ser.
Grumpy Cat is back with a mission: Teach the world to "NO" everything. She's collected all her least favorite things and can't wait to tell everyone what to think about them. Grumpy Cat: No-It-All is packed with feel-good topics just begging for a cranky makeover: kittens, rainbows, smiles, birthday par ties, cuddles, and more. Anyone who takes delight in sometimes seeing the glass half empty will love the hilarious new photos and commentary from the official mascot of misery. Where others say "aww ," Grumpy Cat teaches us to say "ugh." Nothing sweet is safe from this famous frown. ...Show more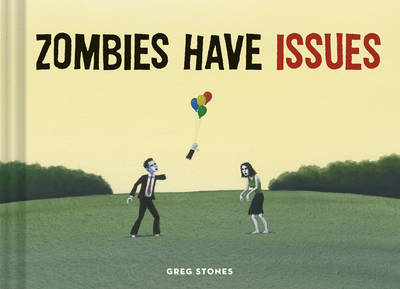 $14.95
AUD
Category: Gift & Humour
As we know from Greg Stones's first breakout hit book, zombies hate stuff. It's less understood that the undead also struggle with the stuff of everyday life usually navigated by the breathing. Zombies have issues with yoga, bad hair days, chopsticks, the morning commute, touch-screen technology and mor e. They kind of enjoy skunks, gardening and acupuncture, but they have major issues with banana peels, Renaissance fairs, bear traps and bunnies. In the face of such adversity, all zombies really want is a cure. With humour, wit and braaaains, Greg Stones's colourful painted panels offer a sympathetically funny, new perspective into the trials and tribulations of the undead in a world made for the living. ...Show more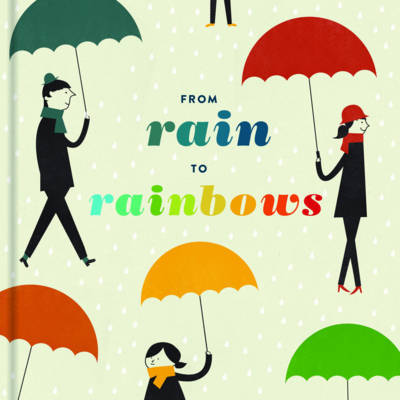 $19.95
AUD
Category: Gift & Humour
This sweet and modern little gift book proves that after the rain always comes the rainbow. A treasure trove of delightful work by beloved indie art stars and emerging talents, this cheering collection echoes the uplifting transformation of rain into rainbows: the book begins with raindrops and umbrella s, transitions midway through and concludes with a glorious bouquet of colourful rainbows. Perfect for bringing smiles to anyone who needs a little pick-me-up, this petite book of feel-good art is a reminder to appreciate the dark with the light, because nothing stays the same forever—and things are about to look a whole lot brighter. ...Show more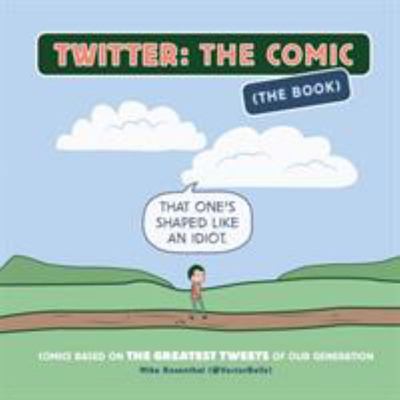 $19.95
AUD
Category: Gift & Humour
From a simple, brilliant premise—to create comics from the weirdest and funniest tweets around—artist Mike Rosenthal (@VectorBelly) has crafted a hilariously surreal world that has attracted over a million followers to his blog Twitter: The Comic. Each carefully curated tweet delivers concentrated humor in the language of the Internet, reproduced in the comics with typos and all. As envisioned by Rosenthal, each comes to life through a bizarrely recognizable cast of bassoon-playing cops, sarcastic teens, bear MDs, clueless dads, potential insect overlords, and more. Featuring more than 120 of these comics, including dozens unique to this book, Twitter: The Comic (The Book) is a dementedly funny vision of our strange online age. ...Show more

$22.95
AUD
Category: Gift & Humour
Friendship is . . . a big welcome at the airport, wearing the same outfit by accident, letting you show off, coming to the rescue, and so much more! From Lisa Swerling and Ralph Lazar, New York Times bestselling authors, famed illustrators, and the creators of Happiness Is . . ., this adorable gift book illustrates the very best things about friendship. The charming, make-you-smile illustrations hit just the right note and give us hundreds of reasons to appreciate our friends. A universally appealing gift for birthdays, holidays, or a little pick-me-up, this cheerful collection is the perfect way to say "thank you for being a friend!" ...Show more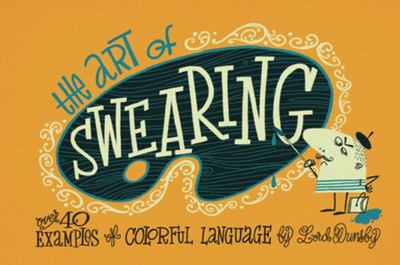 $19.95
AUD
Category: Gift & Humour
A hilarious collection of the most resplendent and refined examples of colourful language. Swearing really can be a beautiful thing as this collection of elegant expletives demonstrates. Calligrapher, sign writer and illustrator of the highest distinction Lord Dunsby presents over 40 of his favourite in sults, all rendered beautifully in his faultless style. Wankers, tossers, dickheads, douchebags, and a whole lot more are expertly recreated in this uproarious and frivolous collection - it really does put the art of swearing into a new perspective! ...Show more