American humourist P.J. O'Rourke once said, "Always read something that will make you look good if you die in the middle of it." But sometimes we simply feel like reading something other than all those worthy and impressive literary award winners - something lighter but still well-written, something wonderfully witty which makes us laugh out loud, or maybe just a cracking good adventure. So for all of you who wander in and tell us that you're looking for something different to read, but you don't really know what you want; or who need something for a friend in hospital; or a book to take on holiday; or just something to escape from the grimness of the nightly news - we are delighted to present a new area in our bookshop entitled "Feel-Good Reads."

Titles include both fiction and non-fiction options - beloved classics from P.G. Wodehouse, Barbara Pym, and Nancy Mitford; hilarious travel narratives from Bill Bryson; amusing essays from David Sedaris and Augusten Burroughs; modern Australian classics from John Clarke, Shane Maloney, and Thea Astley; plus many more from Kurt Vonnegut's Breakfast of Champions to Sue Townsend's Adrian Mole series; from Alexander McCall-Smith's warm and witty Scottish tales to Paul Carter's gripping and often hilarious true-life adventures.
We will also be promoting Feel-Good Friday where we will feature a chosen title from these shelves and posting on facebook, twitter and instagram so keep an eye out for your next great read.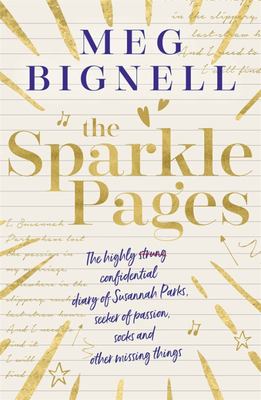 $32.99
AUD
Category: Feel Good Fiction
'Is marriage just a series of texts about where the children are and whether we need milk until one of you dies??  Susannah Parks - wife, mother, cleaner of surfaces and runner of household - is a viola virtuoso. Except she hasn't picked up a viola for over a decade. She has, however, picked up a lot o f Lego, socks, wet towels and other exhibits of mundanity. She has also picked up on the possibility that her husband has lost interest in her. (And frankly, she's not very interested in Susannah Parks either.) But this year, she has resolved to be very interesting. Also thoughtful, useful, cheerful, relevant, self-sufficient, stylish, alluring and intelligent. In her highly confidential diary, Susannah documents the search for the elusive spark in her marriage, along with all the high and low notes of life with her four beloved children, with her free-spirited (and world famous) best friend Ria, and with Hugh, the man who fills her heart with burning passion and her washing pile with shirts. And perhaps amid the chaos she might be brave enough to find the missing pieces of herself. WARNING- CONTAINS STRONG LANGUAGE, SEX SCENES AND FANTASIES ABOUT HUSBANDS UNPACKING THE DISHWASHER. ...Show more
$29.99
AUD
Category: Feel Good Fiction
2028. Prime Minister Fitzwilliams' instincts tell him it's time to call a snap election. His cabinet team is adequate (just), the howling protests of the doctors after the GP changes has finally died down and, best of all, the Australian Greens are in receivership. So what could possibly go wrong? The PM is prepared for everything until he finds himself facing what he least expected--an actual opposition. How do you deal with a party that doesn't play by the rules, protests in the nude, sends mail by carrier pigeon, and has a list of candidates all called Ned Ludd? Welcome to the Australia of 2028, where parking meters double as poker machines, radio shock jocks have been automated, the Communist Party of China has turned itself into a multinational corporation, and ASIO's glory days are so far over that it's resorting to surveillance of a Charles Dickens reading group. Outrageous, sharp, and wickedly funny, 2028 takes us into the near future where the not very good ideas around today have become 10 years worse. ...Show more
Adults
by Emma Jane Unsworth
$29.99
AUD
Category: Feel Good Fiction
'DAZZLING' Marian Keyes, 'HILARIOUS' Dolly Alderton, 'TENDER' Jessie Burton, 'MAGNIFICENT' Daisy Buchanan, 'INCREDIBLE' Candice Carty Williams, 'MOVING' Laura Jane Williams, 'BRILLIANT' Nikesh Shukla, 'I LOVED IT' Sam Baker, 'PAINFULLY TRUE' Kate Davies Jenny is unloved, unemployable and emotionally unf iltered. Her long-suffering friends seem sick of her and whilst her social media portrays her life as a bed of roses, it is more of a dying succulent. Adults is what you want it to be. A misadventure of maturity, a satire on our age of self-promotion, a tender look at the impossibility of womanhood, a love story, a riot. And Emma Jane Unsworth is the only voice to hear it from. Adults is excruciating, a gut punch of hilarity and a book laden with truth that you will read again and again.     ...Show more
$32.99
AUD
Category: Feel Good Fiction | Reading Level: 1 Fiction
'YOU'RE NOT LOST. YOU'RE JUST LOOKING. Augusta Hope has never felt like she fits in. At six, she's memorising the dictionary. At seven, she's correcting her teachers. At eight, she spins the globe and picks her favourite country on the sound of its name: Burundi. And now that she's an adult, Augusta ha s no interest in the goings-on of the small town where she lives with her parents and her beloved twin sister, Julia. When an unspeakable tragedy upends everything in Augusta's life, she's propelled headfirst into the unknown. She's determined to find where she belongs – but what if her true home, and heart, are half a world away? 'Heartening and hopeful' Jess Kidd, author of Things in Jars 'Mesmerizingly beautiful' Sarah Haywood, author of The Cactus 'An extraordinary masterpiece' Anstey Harris, author of The Truths and Triumphs of Grace Atherton ...Show more
$24.99
AUD
Category: Feel Good Non-fiction | Series: Bry | Reading Level: very good
WINNER- NATIONAL GEOGRAPHIC TRAVELLER READER AWARD FOR BEST TRAVEL BOOK OF THE YEAR 2016WINNER- BOOKS ARE MY BAG READER AWARD FOR BEST AUTOBIOGRAPHY OR BIOGRAPHY 2016Twenty years ago, Bill Bryson went on a trip around Britain to celebrate the green and kindly island that had become his adopted country. The hilarious book that resulted, Notes from a Small Island, was taken to the nation?s heart and became the bestselling travel book ever, and was also voted in a BBC poll the book that best represents Britain.Now, to mark the twentieth anniversary of that modern classic, Bryson makes a brand-new journey round Britain to see what has changed.Following (but not too closely) a route he dubs the Bryson Line, from Bognor Regis to Cape Wrath, by way of places that many people never get to at all, Bryson sets out to rediscover the wondrously beautiful, magnificently eccentric, endearingly unique country that he thought he knew but doesn?t altogether recognize any more. Yet, despite Britain?s occasional failings and more or less eternal bewilderments, Bill Bryson is still pleased to call our rainy island home. And not just because of the cream teas, a noble history, and an extra day off at Christmas.Once again, with his matchless homing instinct for the funniest and quirkiest, his unerring eye for the idiotic, the endearing, the ridiculous and the scandalous, Bryson gives us an acute and perceptive insight into all that is best and worst about Britain today. ...Show more
$19.99
AUD
Category: Feel Good Fiction | Series: The\Aisling Ser.
*** Can't get enough of Aisling? The hilarious follow-up to the smash-hit romantic comedy Oh My God, What a Complete Aisling is AVAILABLE TO PRE-ORDER NOW! *** Meet Aisling. She's a country girl learning to love the city sophistication of unlimited Pinot Greej and brunch, though smashed avocado still mystifies her. She can plan anything, from Secret Santa for her ungrateful colleagues to a hen party for two brides. But even Aisling is thrown off course when her job and relationship suddenly go up in smoke. Life in the city was supposed to be glamorous and grown-up, but all at once she's heading home to live with her mother. (Not without a detour to Vegas first - she's unemployed and single, not dead.) But between making new friends and rivals, and finding her eye caught by a very handsome but very unavailable new man, going home is full of surprises. Could small-town life actually hold the answers Aisling is missing? Praise for Oh My God, What a Complete Aisling 'Comparisons with Bridget Jones are spot on' Independent 'The year's funniest book' Hello 'There aren't enough words for how much I love it' Marian Keyes 'Will have you laughing your socks off' Fabulous 'It has a great big thumping heart' Sunday Times ...Show more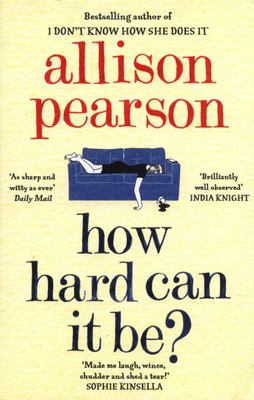 $22.99
AUD
Category: Feel Good Fiction
Look, I was doing OK. I got through the oil spill on the road that is turning forty. Lost a little control, but I drove into the skid just like the driving instructors tell you to and afterwards things were fine again, no, really, they were better than fine. Kate Reddy had it all: a nice home, two ador able kids, a good husband. Then her kids became teenagers (read: monsters). Richard, her husband, quit his job, taking up bicycling and therapeutic counseling: drinking green potions, dressing head to toe in Lycra, and spending his time--and their money--on his own therapy. Since Richard no longer sees a regular income as part of the path to enlightenment, it's left to Kate to go back to work. Companies aren't necessarily keen on hiring 49-year-old mothers, so Kate does what she must: knocks a few years off her age, hires a trainer, joins a Women Returners group, and prepares a new resume that has a shot at a literary prize for experimental fiction. When Kate manages to secure a job at the very hedge fund she founded, she finds herself in an impossible juggling act: proving herself (again) at work, dealing with teen drama, and trying to look after increasingly frail parents as the clock keeps ticking toward her 50th birthday. Then, of course, an old flame shows up out of the blue, and Kate finds herself facing off with everyone from Russian mobsters to a literal stallion. Surely it will all work out in the end. After all, how hard can it be? Hilarious and poignant, How Hard Can It Be? brings us the new adventures of Kate Reddy, the beleaguered heroine of Allison Pearson's groundbreaking New York Times bestseller I Don't Know How She Does It. ...Show more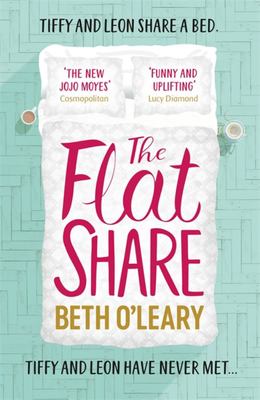 $32.99
AUD
Category: Feel Good Fiction | Reading Level: 1 Fiction
A quirky love story from a fresh new talent. The MUST READ book for 2019 'The new Jojo Moyes ... This has all the ingredients of Me Before You' COSMOPOLITAN 'Funny and winning ... a Richard Curtis rom-com that also has its feet firmly planted in real life. A real treat' Stylist Tiffy and Leon share a flatTiffy and Leon share a bedTiffy and Leon have never met... Tiffy Moore needs a cheap flat, and fast. Leon Twomey works nights and needs cash. Their friends think they're crazy, but it's the perfect solution: Leon occupies the one-bed flat while Tiffy's at work in the day, and she has the run of the place the rest of the time. But with obsessive ex-boyfriends, demanding clients at work, wrongly-imprisoned brothers and, of course, the fact that they still haven't met yet, they're about to discover that if you want the perfect home you need to throw the rulebook out the window...   ...Show more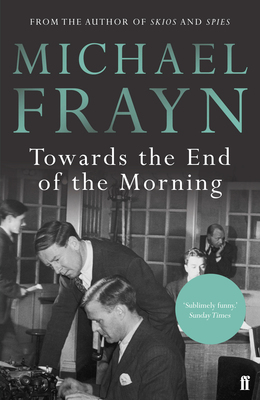 $19.99
AUD
Category: Feel Good Fiction
Michael Frayn's classic novel is set in the crossword and nature notes department of an obscure national newspaper during the declining years of Fleet Street, where John Dyson dreams wistfully of fame and the gentlemanly life - until one day his great chance of glory at last arrives. Michael Frayn is t he celebrated author of fifteen plays including Noises Off, Copenhagen and Afterlife. His bestselling novels include Headlong, which was shortlisted for the Man Booker Prize, Spies, which won the Whitbread Best Novel Award and Skios, which was longlisted for the Man Booker Prize. 'Still ranks with Evelyn Waugh's Scoop as one of the funniest novels about journalists ever written.' Sunday Times 'A sublimely funny comedy about the ways newspapers try to put lives into words.' Spectator ...Show more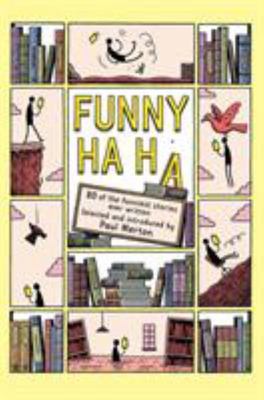 $49.99
AUD
Category: Feel Good Fiction
80 of the funniest stories ever written, selected and introduced by comedian and broadcaster Paul Merton. From Anton Chekhov to Ali Smith, from P.G. Wodehouse to Nora Ephron, the greatest writers are those who know how to have a laugh. Here, award-winning comedian and broadcaster Paul Merton brings tog ether his 100 favourite funny stories. Whether it's the surreal, slap-stick, gross-out or sly wit that makes you laugh, there's a story here to tickle every funny bone. From prize-winners and literary giants, to stand-up stars and rising talents, this brilliant anthology is guaranteed to cheer your day. ...Show more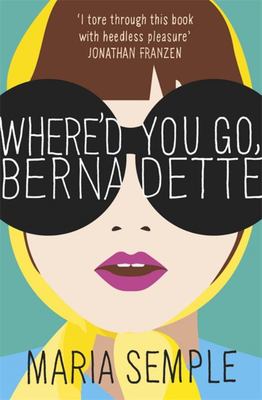 $22.99
AUD
Category: Feel Good Fiction
To her Microsoft- guru husband, Bernadette is a fearlessly opinionated partner; to fellow private- school mothers in Seattle, she's a disgrace; to design mavens, she's a revolutionary architect; and to 15- year- old Bee, she's a best friend and, simply, Mom. Bee has aced her report card and claimed her reward: a family trip to Antarctica. For Bernadette, who has become increasingly agoraphobic, such a trip is problematic. Then Bernadette disappears. ...Show more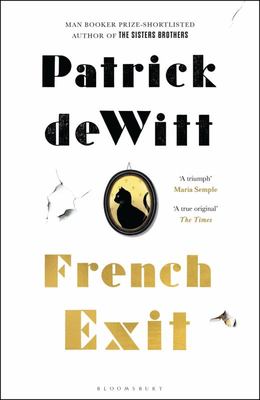 $29.99
AUD
Category: Feel Good Fiction | Reading Level: very good
From bestselling author Patrick deWitt, a brilliant and darkly comic novel about a wealthy widow and her adult son who flee New York for Paris in the wake of scandal and financial disintegration Frances Price-tart widow, possessive mother, and Upper East Side force of nature-is in dire straits, beset by scandal and impending bankruptcy. Her adult son Malcolm is no help, mired in a permanent state of arrested development. And then there's the Price's aging cat, Small Frank, who Frances believes houses the spirit of her late husband, an infamously immoral litigator and world-class cad whose gruesome tabloid death rendered Frances and Malcolm social outcasts. Putting penury and pariahdom behind them, the family decides to cut their losses and head for the exit. One ocean voyage later, the curious trio land in their beloved Paris, the City of Light serving as a backdrop not for love or romance, but self-destruction and economical ruin-to riotous effect. A number of singular characters serve to round out the cast: a bashful private investigator, an aimless psychic proposing a seance, and a doctor who makes house calls with his wine merchant in tow, to name a few. Brimming with pathos, French Exit is a one-of-a-kind tragedy of manners, a send-up of high society, as well as a moving mother-son caper which only Patrick deWitt could conceive and execute. ...Show more