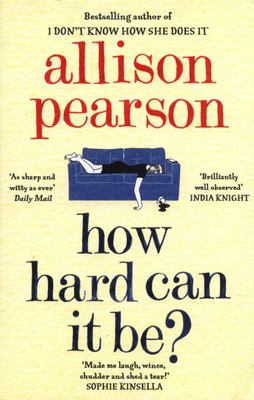 $22.99
AUD
Category: Feel Good Fiction
Look, I was doing OK. I got through the oil spill on the road that is turning forty. Lost a little control, but I drove into the skid just like the driving instructors tell you to and afterwards things were fine again, no, really, they were better than fine. Kate Reddy had it all: a nice home, two ador able kids, a good husband. Then her kids became teenagers (read: monsters). Richard, her husband, quit his job, taking up bicycling and therapeutic counseling: drinking green potions, dressing head to toe in Lycra, and spending his time--and their money--on his own therapy. Since Richard no longer sees a regular income as part of the path to enlightenment, it's left to Kate to go back to work. Companies aren't necessarily keen on hiring 49-year-old mothers, so Kate does what she must: knocks a few years off her age, hires a trainer, joins a Women Returners group, and prepares a new resume that has a shot at a literary prize for experimental fiction. When Kate manages to secure a job at the very hedge fund she founded, she finds herself in an impossible juggling act: proving herself (again) at work, dealing with teen drama, and trying to look after increasingly frail parents as the clock keeps ticking toward her 50th birthday. Then, of course, an old flame shows up out of the blue, and Kate finds herself facing off with everyone from Russian mobsters to a literal stallion. Surely it will all work out in the end. After all, how hard can it be? Hilarious and poignant, How Hard Can It Be? brings us the new adventures of Kate Reddy, the beleaguered heroine of Allison Pearson's groundbreaking New York Times bestseller I Don't Know How She Does It. ...Show more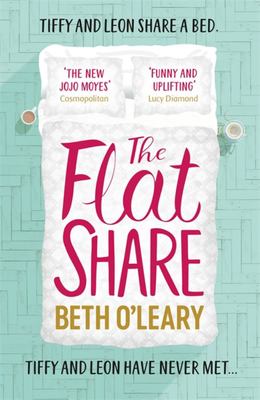 $32.99
AUD
Category: Feel Good Fiction | Reading Level: 1 Fiction
A quirky love story from a fresh new talent. The MUST READ book for 2019 'The new Jojo Moyes ... This has all the ingredients of Me Before You' COSMOPOLITAN 'Funny and winning ... a Richard Curtis rom-com that also has its feet firmly planted in real life. A real treat' Stylist Tiffy and Leon share a flatTiffy and Leon share a bedTiffy and Leon have never met... Tiffy Moore needs a cheap flat, and fast. Leon Twomey works nights and needs cash. Their friends think they're crazy, but it's the perfect solution: Leon occupies the one-bed flat while Tiffy's at work in the day, and she has the run of the place the rest of the time. But with obsessive ex-boyfriends, demanding clients at work, wrongly-imprisoned brothers and, of course, the fact that they still haven't met yet, they're about to discover that if you want the perfect home you need to throw the rulebook out the window...   ...Show more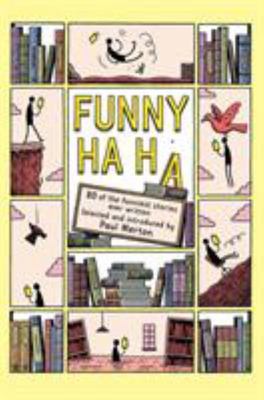 $49.99
AUD
Category: Feel Good Fiction
80 of the funniest stories ever written, selected and introduced by comedian and broadcaster Paul Merton. From Anton Chekhov to Ali Smith, from P.G. Wodehouse to Nora Ephron, the greatest writers are those who know how to have a laugh. Here, award-winning comedian and broadcaster Paul Merton brings tog ether his 100 favourite funny stories. Whether it's the surreal, slap-stick, gross-out or sly wit that makes you laugh, there's a story here to tickle every funny bone. From prize-winners and literary giants, to stand-up stars and rising talents, this brilliant anthology is guaranteed to cheer your day. ...Show more
$19.99
AUD
Category: Feel Good Fiction
A BEAUTIFUL NOVEL ABOUT LATE LOVE AND SECOND CHANCES Full of grace and humanity' Sunday Times ************************************************ When Tina Hopgood writes a letter of regret to a man she has never met, she doesn't expect a reply. When Anders Larsen, a lonely museum curator, answers it, ne ither does he. They're both searching for something - they just don't know it yet. Anders has lost his wife, along with his hopes and dreams for the future. Tina is trapped in a marriage she doesn't remember choosing. Slowly their correspondence blossoms as they bare their souls to each other with stories of joy, anguish and discovery. But then Tina's letters suddenly cease, and Anders is thrown into despair. Can their unexpected friendship survive? A deep and luminous novel of self-discovery and second chances, MEET ME AT THE MUSEUM is a heartbreaking celebration of love, life and the surprises it throws at us. In a story that is at once urgent and tender, Anne Youngson polishes the everyday until it gleams. ***************************************** 'Insightful, emotionally acute and absorbing' Daily Express 'A beautiful and affecting novel of late love, by an extraordinary new writer' NINA STIBBE The Observer Promising first-time British novelists 2018: 'A novel about self-discovery and second chances WHAT READERS ARE SAYING: 'I loved this book. It was so different from anything else I have read' 'I just loved this book and read it in one sitting. There were times when I felt like underlining the sentences that resonated with me' 'I read this book one letter at a time, just to let the contents sink in. Tears came to my eyes' ...Show more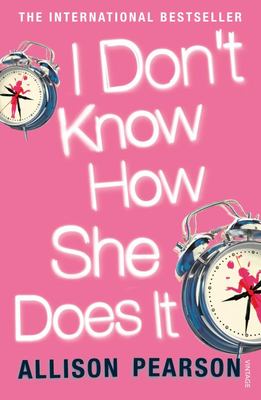 $19.99
AUD
Category: Feel Good Fiction
Meet Kate Reddy, fund manager and mother of two. She can juggle nine different currencies in five different time zones and get herself and two children washed and dressed and out of the house in half an hour. A victim of time famine, Kate counts seconds like other women count calories. As she hurtles be tween appointments, through her head spools the crazy tape-loop of the working mother's life: must remember client reports, bouncy castles, transatlantic phone call, nativity play, check Dow Jones, cancel hygienist, squeeze sagging pelvic floor, make time for sex. Factor in a manipulative nanny, an Australian boss who looks at Kate's breasts as if they're on special offer, a long suffering husband, her quietly aghast in-laws, two needy children and an e-mail lover, and you have a woman juggling so many balls that some day soon something's going to hit the ground. In an uproariously funny and achingly sad novel, Allison Pearson captures the guilty secret lives of working mothers, the self-recriminations, comic deceptions, forgeries, giddy exhaustion and despair as no other writer has ever done. With fierce irony and a sparkling style, she brilliantly dramatises the dilemma of working motherhood at the start of the 21st century. ...Show more
$19.99
AUD
Category: Feel Good Fiction
The Radio 2 Book Club pick, perfect for fans of The Flatshare 'This is the feel-good story, full of hope, that we all need to read right now.' Woman & Home, Book of the Month 'A joyous, funny read that leaves you all warm inside' Beth Morrey, author of Saving Missy Six strangers with one thing in common: their lives aren't always what they make them out to be. What would happen if they told the truth instead? Julian Jessop is tired of hiding the deep loneliness he feels. So he begins The Authenticity Project - a small green notebook containing the truth about his life. Leaving the notebook on a table in his friendly neighbourhood café, Julian never expects Monica, the owner, to track him down after finding it. Or that she'll be inspired to write down her own story. Little do they realize that such small acts of honesty hold the power to impact all those who discover the notebook and change their lives completely. -------------- Readers are falling in love with The Authenticity Project: ***** 'A charming, funny and uplifting story.' ***** 'Full of optimism . . . I defy anyone not to pick it up and be both transported and delighted.' ***** 'An absolute gem of a book . . . brings both honesty and the perfect level of escapism to give you a warm fuzzy glow inside.' ...Show more
$19.99
AUD
Category: Feel Good Fiction | Series: Jeeves and Wooster Ser.
A classic collection of Jeeves and Wooster stories from P.G. Wodehouse, the great comic writer of the 20th century In his new role as valet to Bertie Wooster, Jeeves's first duty is to create a miracle hangover cure. From that moment, the partnership that is Jeeves and Wooster never looks back... 'A c avalcade of perfect joy.' - Caitlin Moran Sunlit perfection... Bask in its warmth and splendour. - Stephen Fry 'The best English comic novelist of the century.' - Sebastian Faulks 'The greatest chronicler of a certain kind of Englishness' - Julian Fellowes ...Show more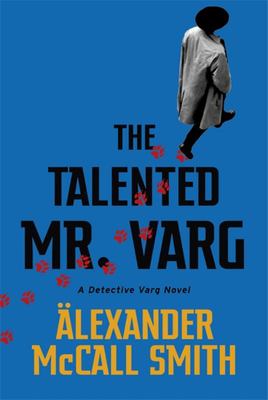 $29.99
AUD
Category: Feel Good Fiction | Series: Detective Varg Ser.
In the second installment in the bestselling Detective Varg Novels, Ulf and his team investigate a notorious lothario - a wolf of a man whose bad reputation may, much to his chagrin, be all bark and no bite. The Department of Sensitive Crimes, renowned for taking on the most obscure and irrelevant cases , led by Ulf Varg, their best detective, is always prepared to take on an investigation, no matter how complex. So when Ulf is approached by the girlfriend of Trig Oloffson, who claims her beau (the infamous bad boy of Swedish letters) is being blackmailed, Ulf is determined to help. The case requires all of Ulf's concentration, but he finds himself distracted by his brother's questionable politics and meteoric rise within the Moderate Extremist Party and by his own constant attraction to his married co-worker Anna. When Ulf is then tasked with looking into a group of dealers exporting wolves that seem decidedly domestic, it will require all of his team's investigative instincts and dogged persistence to put these matters to bed. ...Show more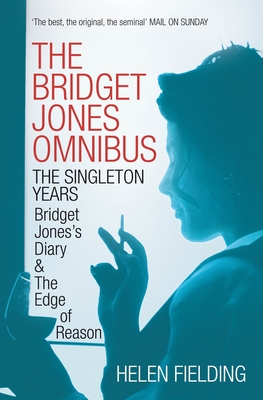 $19.99
AUD
Category: Feel Good Fiction
A dazzling urban satire of modern relationships? An ironic, tragic insight into the demise of the nuclear family? Or the confused ramblings of a pissed thirty-something? Two diaries, two enduring best-sellers, one unforgettable character. This is Bridget Jones: The Singleton Years. V.g.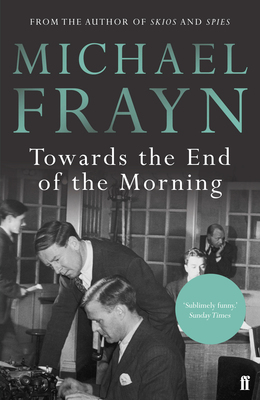 $19.99
AUD
Category: Feel Good Fiction
Michael Frayn's classic novel is set in the crossword and nature notes department of an obscure national newspaper during the declining years of Fleet Street, where John Dyson dreams wistfully of fame and the gentlemanly life - until one day his great chance of glory at last arrives. Michael Frayn is t he celebrated author of fifteen plays including Noises Off, Copenhagen and Afterlife. His bestselling novels include Headlong, which was shortlisted for the Man Booker Prize, Spies, which won the Whitbread Best Novel Award and Skios, which was longlisted for the Man Booker Prize. 'Still ranks with Evelyn Waugh's Scoop as one of the funniest novels about journalists ever written.' Sunday Times 'A sublimely funny comedy about the ways newspapers try to put lives into words.' Spectator ...Show more
$19.99
AUD
Category: Feel Good Fiction | Series: A\Dog's Purpose Ser. | Reading Level: Adult
A Dog's Promise is the heart-warming and uplifting story about one dog who fulfils his promise and helps a family who needs him the most, from W. Bruce Cameron the international number one bestselling author of A Dog's Purpose. Bailey knows one thing for sure: all dogs who offer unconditional love, just like him, are destined for heaven. But before Bailey can rest in peace, there's one family in particular that needs his help. A family that is on the verge of breaking apart. Bailey knows that helping this family means he won't remember his previous lives, and the other families that he's met and loved, but sometimes making the sacrifice to help those in need is its own reward. Deeply emotional and beautifully told, A Dog's Purpose will speak to dog lovers all over the world who know that their pets are sent to them for a reason and that their love can heal all wounds.   ...Show more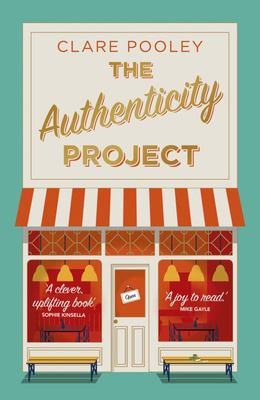 $32.99
AUD
Category: Feel Good Fiction
'Wonderful characters and utterly truthful about the lies that we all tell...a clever, uplifting book that entertains and makes you think.' Sophie Kinsella One green notebook. Six strangers. The chance to start being honest... Six strangers with one universal thing in common- their lives aren't always w hat they make them out to be. But what would happen if they told the truth instead? Julian begins The Authenticity Project - a small green notebook containing his 'truth' - to pass on and encourage others to share their own. Little does he know that this small act of honesty will impact all those who come into contact with the book, and lead to a life-changing world of friendship and forgiveness... Praise for The Authenticity Project- 'Beautifully written, thought provoking and uplifting' Mike Gayle 'One of the best books I've read in a long time. Original, engaging and unforgettable.' Sunday Times bestselling author, Sarah Morgan 'Full of life's truths, funny, poignant and ultimately uplifting. I thoroughly enjoyed it.' Fanny Blake ...Show more