See Science Fiction & Fantasy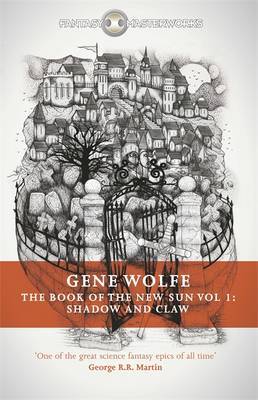 $19.99
AUD
Category: Fantasy | Series: Fantasy Masterworks
An extraordinary epic, set a million years in the future, in the time of a dying sun, when our present culture is no longer even a memory. Severian, a torturer's apprentice, is exiled from his guild after falling in love with one of his prisoners. Ordered to the distant city of Thrax, armed with his anc ient executioner's sword, Terminus Est, Severian must make his way across the perilous, ruined landscape of this far-future Urth. But is his finding of the mystical gem, the Claw of the Conciliator, merely an accident, or does Fate have a grander plans for Severian the torturer ...? This edition contains the first two volumes of this four volume novel, The Shadow of the Torturer and The Claw of the Conciliator. ...Show more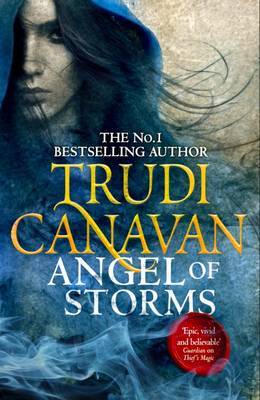 $29.99
AUD
Category: Fantasy | Series: Millennium's Rule
International No.1 bestselling author Trudi Canavan returns with the second novel in the Millennium's Rule series - her most powerful and thrilling adventure yet. Tyen is teaching mechanical magic at a school respected throughout the worlds. News arrives that the formidable ruler of all worlds, long be lieved to be dead, is back and enforcing his old laws - including the one forbidding schools of magic. As teachers and students flee, Tyen is left with no home and no purpose... except the promise he made to Vella, the sorcerer imprisoned in a book. Tyen must decide what he is willing to do to free her. After five years among the tapestry weavers of Schpeta, Rielle's peaceful new life has been shattered by a local war. As defeat looms, the powerful Angel of Storms appears and invites Rielle to join the artisans of his celestial realm. But what will he require in return for this extraordinary offer? Escape to a new world. Discover the magic of Trudi Canavan. ...Show more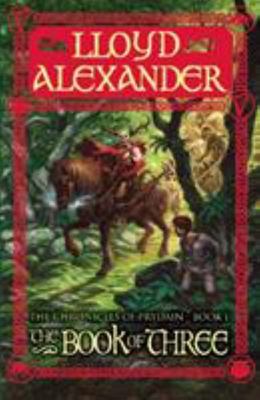 $26.99
AUD
Category: Fantasy | Series: Chronicles of Prydain
Alexander's Newbery-winning fantasy series now available in gorgeous new paperback editions. Since "The Book of Three" was first published in 1964, young readers have been enthralled by the adventures of Taran the Assistant Pig-Keeper and his quest to become a hero.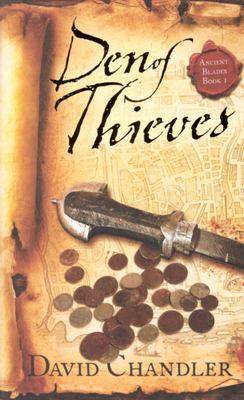 $24.99
AUD
Category: Fantasy | Series: Ancient Blades Trilogy Ser.
Enter a world of darkness and danger, honour, daring and destiny in David Chandler's magnificent epic trilogy: The Ancient Blades. Croy is a knight errant, and bearer of an ancient blade with a powerful destiny. He's also kind of, well, dim. He believes in honour. He believes that people are fundamental ly good, and will do the right thing if you give them a chance. Unfortunately, Croy lives in the city of Ness. A thriving medieval city of fifty thousand people, none of whom are fundamentally even decent, and who will gleefully stab you in the back. If you give them a chance. Ness is also the home to Malden. Malden is a thief. He lives by his wits, disarming cunning traps, sneaking past sleeping guards, and running away very fast whenever people are trying to kill him. Which is often. One time Malden stole a crown. And then he had to steal it back to avoid a civil war. Croy got the credit, of course, because he's a noble knight. Another time the two of them went into the tomb of an ancient warrior race, and Croy accidentally started a barbarian invasion. Guess who had to clean that up? They probably wouldn't be friends at all if it wasn't for Cythera. Cythera is a witch. A mostly-good witch. And despite herself she can't stop thieves and knights falling in love with her... At the same time. ...Show more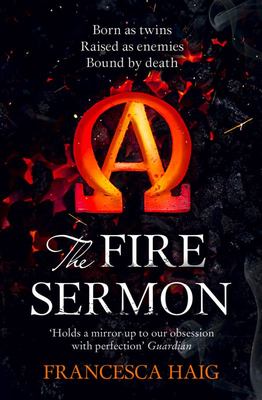 $17.99
AUD
Category: Fantasy | Series: Fire Sermon Ser. | Reading Level: Teen - Grade 7-9, Age 12-14
The Hunger Games meets Cormac McCarthy's The Road in this richly imagined first novel in a new post-apocalyptic trilogy by award-winning poet Francesca Haig. Four hundred years in the future, the Earth has turned primitive following a nuclear fire that laid waste to civilization and nature. Though the radiation fallout has ended, for some unknowable reason every person is born with a twin. Of each pair one is an Alpha--physically perfect in every way--and the other an Omega burdened with deformity, small or large. With the Council ruling an apartheid-like society, Omegas are branded and ostracized while the Alphas have gathered the world's sparse resources for themselves. Though proclaiming their superiority, for all their effort Alphas cannot escape one harsh fact: Whenever one twin dies, so does the other. Cass is a rare Omega, one burdened with psychic foresight. While her twin, Zach, gains power on the Alpha Council, she dares to dream the most dangerous dream of all: equality. For daring to envision a world in which Alphas and Omegas live side by side as equals, both the Council and the Resistance have her in their sights. ...Show more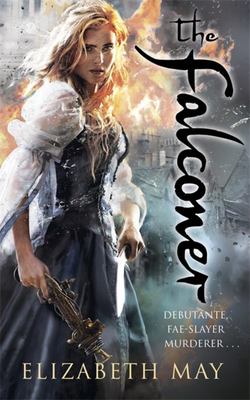 $19.99
AUD
Category: Fantasy
Lady Aileana Kameron, the only daughter of the Marquess of Douglas, was destined for a life carefully planned around Edinburgh's social events - right up until a faery killed her mother. Now it's the 1844 winter season and Aileana slaughters faeries in secret, in between the endless round of parties, te a and balls. Armed with modified percussion pistols and explosives, she sheds her aristocratic facade every night to go hunting. She's determined to track down the faery who murdered her mother, and to destroy any who prey on humans in the city's many dark alleyways. But the balance between high society and her private war is a delicate one, and as the fae infiltrate the ballroom and Aileana's father returns home, she has decisions to make. How much is she willing to lose - and just how far will Aileana go for revenge? ...Show more
$19.99
AUD
Category: Fantasy | Series: Shattered Sea | Reading Level: Teen - Grade 7-9, Age 12-14
'A fast-paced tale of betrayal and revenge that grabbed me from page one and refused to let go' GEORGE R.R. MARTIN Read the first seven chapters of Joe Abercrombie's fantastic new book! Prince Yarvi has vowed to regain a throne he never wanted. But first he must survive cruelty, chains and the bitter wa ters of the Shattered Sea itself. And he must do it all with only one good hand. Born a weakling in the eyes of his father, Yarvi is alone in a world where a strong arm and a cold heart rule. He cannot grip a shield or swing an axe, so he must sharpen his mind to a deadly edge. Gathering a strange fellowship of the outcast and the lost, he finds they can do more to help him become the man he needs to be than any court of nobles could. But even with loyal friends at his side, Yarvi's path may end as it began - in twists, and traps and tragedy... ...Show more
$12.95
AUD
Category: Fantasy
iDEATH is a place where the sun shines a different colour every day and where people travel to the length of their dreams. Rejecting the violence and hate of the old gang at the Forgotten Works, they lead gentle lives in watermelon sugar. In this book, Richard Brautigan discovers and expresses the mood of the counterculture generation. ...Show more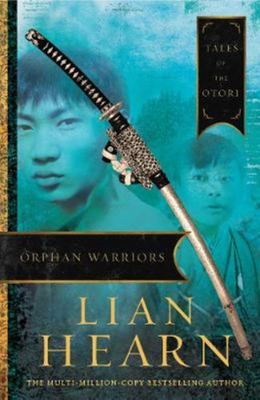 $32.99
AUD
Category: Fantasy | Series: Tales of the Otori Ser. | Reading Level: near fine
Orphan warriors fight for survival in a brutal medieval world in this fantastically thrilling adventure that continues the multi-million-copy selling TALES OF THE OTORI series 'It was as if they were pieces on a board which had been kicked over, each scattered in the dirt and alone.' Orphaned or left fa therless: such is the fate of many children of the Otori and the Tribe. Sunaomi and Chikara, sons of Arai Zenko, also carry the burden of their father's treachery, but their aunt, Kaede, is able to save their lives on condition they become novice monks and never leave the temple at Terayama. Sunaomi has been brought up as a warrior, yet his grandmother is Muto Shizuka. He cannot escape that he is also a child of the Tribe. As he discovers unimagined talents within himself he comes up against Hisao, Takeo's son, the ghostmaster, as well as Saga Hideki, the most powerful warlord in the realm, the Emperor's General. Taking place in the magical medieval world of Tales of the Otori and following on from The Harsh Cry of the Heron, Orphan Warriors is a coming-of-age adventure story in a human world of courage and sacrifice behind which always hovers a supernatural world of danger and dread. Praise for Lian Hearn: 'Brutally thrilling historical fantasy' Herald Sun 'Much like Game of Thrones, the book can be read as political intrigue. Nobody is black or white, rather shades of grey' The Age 'Huge imaginative vitality. Moves onwards with the narrative force of a flood. It is easy to let the book sweep the reader away' Sydney Morning Herald 'The action comes thick and fast . . . Compelling characters and captivating worldbuilding' Japan Times ...Show more
$19.99
AUD
Category: Fantasy | Series: The\Demon Cycle Ser.
NEW YORK TIMES BESTSELLER * NAMED ONE OF THE BEST BOOKS OF THE YEAR BY BUZZFEED The first three novels in Peter V. Brett's groundbreaking Demon Cycle series--The Warded Man, The Desert Spear, and The Daylight War--set a new standard for heroic fantasy. The powerful saga of humans winnowed to the brink o f extinction by night-stalking demons, and the survivors who fight back, has kept readers breathless as they eagerly turned the pages. Now the thrilling fourth volume, The Skull Throne, raises the stakes as it carries the action in shocking new directions. The Skull Throne of Krasia stands empty. Built from the skulls of fallen generals and demon princes, it is a seat of honor and ancient, powerful magic, keeping the demon corelings at bay. From atop the throne, Ahmann Jardir was meant to conquer the known world, forging its isolated peoples into a unified army to rise up and end the demon war once and for all. But Arlen Bales, the Warded Man, stood against this course, challenging Jardir to a duel he could not in honor refuse. Rather than risk defeat, Arlen cast them both from a precipice, leaving the world without a savior, and opening a struggle for succession that threatens to tear the Free Cities of Thesa apart. In the south, Inevera, Jardir's first wife, must find a way to keep their sons from killing one another and plunging their people into civil war as they strive for glory enough to make a claim on the throne. In the north, Leesha Paper and Rojer Inn struggle to forge an alliance between the duchies of Angiers and Miln against the Krasians before it is too late. Caught in the crossfire is the duchy of Lakton--rich and unprotected, ripe for conquest. All the while, the corelings have been growing stronger, and without Arlen and Jardir there may be none strong enough to stop them. Only Renna Bales may know more about the fate of the missing men, but she, too, has disappeared. . . . Look for Peter V. Brett's complete Demon Cycle: THE WARDED MAN | THE DESERT SPEAR | THE DAYLIGHT WAR | THE SKULL THRONE | THE CORE Praise for Peter V. Brett's novels of The Demon Cycle The Warded Man "There is much to admire in Peter Brett's writing, and his concept is brilliant. There's action and suspense all the way."--Terry Brooks "[A] fast-paced and thoroughly enjoyable dark fantasy."--The Miami Herald The Desert Spear "Inspired, compelling, and totally addictive: the most significant and cinematic fantasy epic since The Lord of the Rings."--Paul W. S. Anderson, director of Resident Evil: Afterlife "Fans of epic fantasy in the tradition of Robert Jordan and George R. R. Martin will enjoy the arrival of a strong voice in multivolume epic fantasy."--Library Journal The Daylight War "Highly entertaining, fast-paced, and action-packed."--SF Site "[Brett is] at the top of his game."--Tordotcom The Skull Throne "Heart-thumping, adrenaline-pumping . . . The crescendo is near perfect."--Book Frivolity "As soon as we dive into The Skull Throne, it quickly becomes obvious that Brett knows exactly what he's doing. . . . Brett is setting up his world and the characters in order to tell his epic fantasy tale in a way that is both personal and global. It's a page-turner, and quite possibly the best so far."--Starburst Magazine ...Show more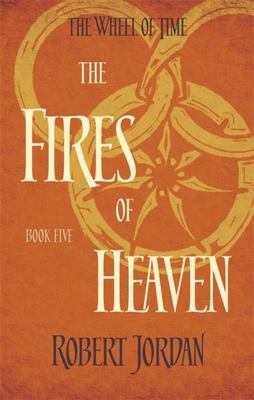 $19.99
AUD
Category: Fantasy | Series: Wheel of Time Ser.
The fifth audio volume of the Wheel of Time series is now available in unabridged format on CDThe Wheel of Time (R) is a PBS Great American Read Selection Now in development for TV Since its debut in 1990, The Wheel of Time(R) by Robert Jordan has captivated millions of readers around the globe with i ts scope, originality, and compelling characters. The Wheel of Time turns and Ages come and go, leaving memories that become legend. Legend fades to myth, and even myth is long forgotten when the Age that gave it birth returns again. In the Third Age, an Age of Prophecy, the World and Time themselves hang in the balance. What was, what will be, and what is, may yet fall under the Shadow. Into the forbidden city of Rhuidean, where Rand al'Thor, now the Dragon Reborn, must conceal his present endeavor from all about him, even Egwene and Moiraine. Into the Amyrlin's study in the White Tower, where the Amyrlin, Elaida do Avriny a'Roihan, is weaving new plans. Into the luxurious hidden chamber where the Forsaken Rahvin is meeting with three of his fellows to ensure their ultimate victory over the Dragon. Into the Queen's court in Caemlyn, where Morgase is curiously in thrall to the handsome Lord Gaebril. For once the dragon walks the land, the fires of heaven fall where they will, until all men's lives are ablaze. And in Shayol Ghul, the Dark One stirs... TV series update: "Sony will produce along with Red Eagle Entertainment and Radar Pictures. Rafe Judkins is attached to write and executive produce. Judkins previously worked on shows such as ABC's "Agents of SHIELD," the Netflix series "Hemlock Grove," and the NBC series "Chuck." Red Eagle partners Rick Selvage and Larry Mondragon will executive produce along with Radar's Ted Field and Mike Weber. Darren Lemke will also executive produce, with Jordan's widow Harriet McDougal serving as consulting producer." --Variety The Wheel of Time(R)New Spring: The Novel#1 The Eye of the World#2 The Great Hunt#3 The Dragon Reborn#4 The Shadow Rising#5 The Fires of Heaven#6 Lord of Chaos#7 A Crown of Swords#8 The Path of Daggers#9 Winter's Heart#10 Crossroads of Twilight#11 Knife of Dreams By Robert Jordan and Brandon Sanderson#12 The Gathering Storm#13 Towers of Midnight#14 A Memory of Light By Robert Jordan and Teresa PattersonThe World of Robert Jordan's The Wheel of Time By Robert Jordan, Harriet McDougal, Alan Romanczuk, and Maria SimonsThe Wheel of Time Companion By Robert Jordan and Amy RomanczukPatterns of the Wheel: Coloring Art Based on Robert Jordan's The Wheel of Time ...Show more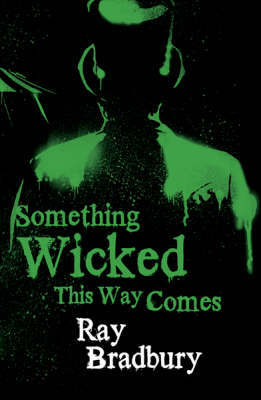 $22.99
AUD
Category: Fantasy
It's the week before Hallowe'en, and Cooger and Dark's Pandemonium Shadow Show has come to Green Town, Illinois. The siren song of the calliope entices all with promises of youth regained and dreams fulfilled ... And as two boys trembling on the brink of manhood set out to explore the mysteries of the dark carnival's smoke, mazes and mirrors, they will also discover the true price of innermost wishes ... ...Show more