$14.99
AUD
Category: Junior Readers
From the author of To the Lighthouse comes a new adventure for young readers about falling in love with the bush, and with hiking and being in the wild. It's about disconnecting from technology and discovering yourself. Harry's perfect life was straying way off-track. He looked pleadingly at Mum. Surel y she could see? Spending an entire weekend tramping around stinking-hot, snake-filled scrub was a horrible mistake. But doing it without a phone? That was just brutal. As it turns out, it was only the beginning ... ...Show more
$14.99
AUD
Category: Junior Readers | Reading Level: Children's - Grade 2-3, Age 7-8
With Emmy daring him on, Isaac's life gets more and more exciting. But when things go horribly wrong on their secret midnight adventure, they both wonder whether this time they've gone too far . . .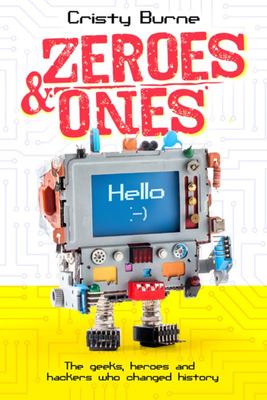 $24.99
AUD
Category: Encycopaedias, Science, Maths & reference materials
Fuelled by pizza, late nights and unparalleled geekery, this is the history of some of the world's most important milestones in the development of technology - from the earliest computers made of light bulbs and an old tin to Wikileaks and smartphones. Packed with weird facts, astonishing tidbits and ex traordinary anecdotes, travel around the world and meet the people who made the world we live in today. ...Show more
$14.99
AUD
Category: Biographies & Memoir | Series: Aussie Stem Star Ser.
Age range 9 to 14Fiona Wood is a plastic surgeon whose expertise in burns treatment came to the world's attention in 2002 in the wake of the Bali bombings. From defending the weak and fixing the broken to fighting for her chance to study medicine, the story of plastic surgeon and spray-on skin inventor Fiona Wood shows us the value of dreams, hard work, and having the courage to do what is right.'She revolutionised treatment and outcomes for burns patients around the world – and she continues to work tirelessly in this area, striving for a better future. I think everyone she meets comes away affected and uplifted by her spirit, stamina, generosity and courage. It was an extraordinary honour to work with Fiona to tell her story.' — Cristy Burne ...Show more
Items per page:
1 - 4 of 4